24 HOURS IN HOUSTON – HOW I GOT THERE:
I'm always on the hunt for a cheap flight for quick weekend getaways. As long as the flight is under $250 I'm open to going almost anywhere, after all, that's what makes it fun. This past weekend was a little different. I managed to score tickets to see The Weeknd in concert at the Houston Toyota Center. As soon as I landed the tickets I began my frantic search for a cheap flight. It was last minute (less than 3 days away) so I was bracing myself for airfare sticker shock, but I was determined to spend 24 hours in Houston without going broke!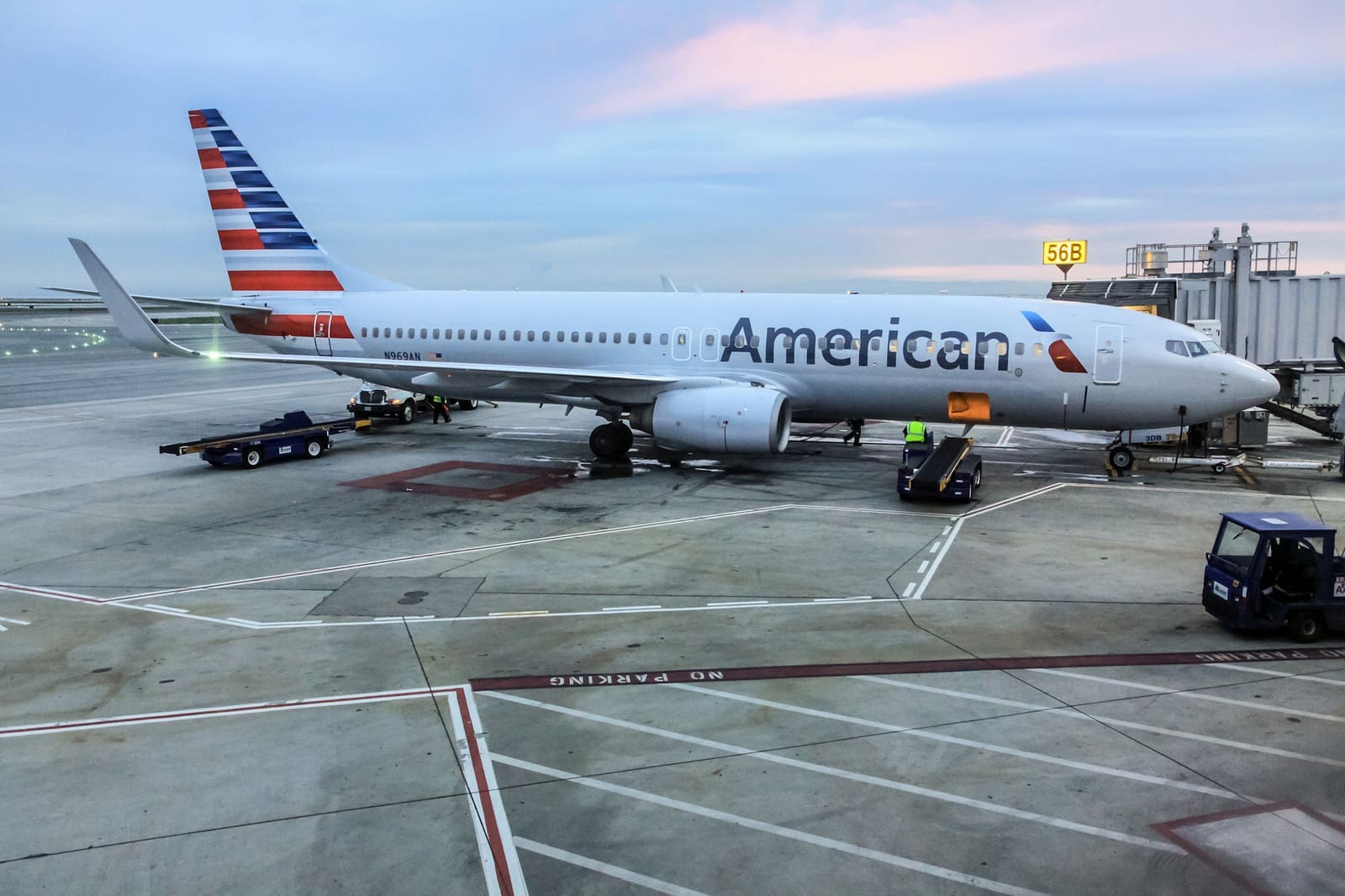 I'm an American Airlines credit card holder, so American Airlines is my go-to airline when I travel. If I can earn miles for a flight and it's not that much more expensive then flying on another carrier, I always choose American.
I even have alerts set up that will send me an email anytime there's an AA flight leaving out of LAX that's less than $300. I have scored some amazing deals this way and have earned thousands of airlines miles. If you earn miles on a particular airline and travel often, make it a point to set up alerts. I use Kayak.
My flight to Houston on American Airlines was $298.40 round trip which is a little higher than what I would have normally paid. I frequently see flights from LAX to IAH for about $118 round trip. I got creative and sent AA a tweet explain that I was a credit card hold and asked for an upgrade. To my surprise, they said yes! Check out my review of my first class experience on American Airlines (Link Coming Soon).
24 HOURS IN HOUSTON – WHERE I STAYED:
More and more when I travel I find myself booking Airbnb's  over hotels. Since I was traveling solo this time, I decided to book a private room as opposed to an entire home. It's been a long time since I've lived the roommate lifestyle, but I wanted to give the private room experience a try.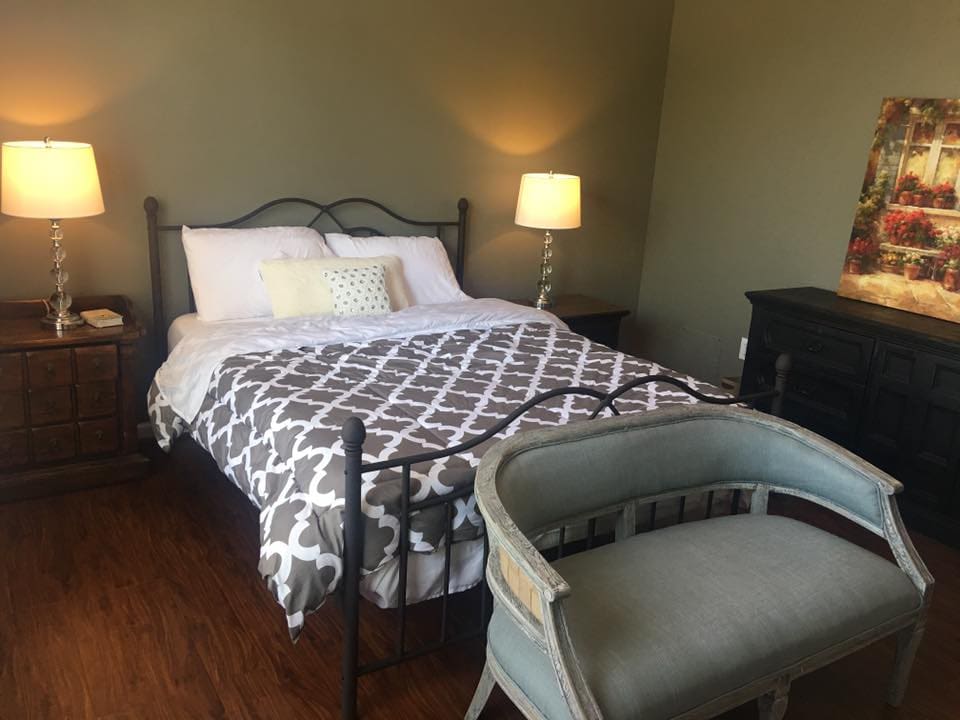 My Airbnb was located in the Montrose area of Houston. Often called the "Heart of Houston", Montrose is a residential, demographically diverse neighborhood. It's known for it's renovated mansions, houses with wide porches, and cottages located along tree-lined boulevards. I wish I could say this was the reason I booked this location but in all honesty, I booked it because it was closest to the Toyota Center, had amazing reviews, and was super cheap.
The total cost for my Airbnb for the night was $63 including all taxes and fees. Read my review on this location and how I ended up with the entire two-bedroom, two bath townhouse to myself. (Read More)
24 HOURS IN HOUSTON – WHAT I DID:
My main reason for coming to Houston was to see The Weeknd in concert. I'm a huge fan, and although I had just seen him in Los Angeles less than a week ago, I was not about to pass up these tickets. This trip was full of "first" for me. It was my first time traveling out of state for a concert (groupie style lol), my first time seeing the same concert more than once, and my first time going to a concert alone

I was okay with all of those "firsts", but when I arrived at the Toyota Center alone, the fact that I was about to attend my very first solo concert hit me, and it made me a little nervous. I've done lots of things solo but I never imagined going to a concert alone would be on the list. Concerts are all about hanging with friends, grabbing a few drinks and listening to your favorite band or singer kill it on stage.
Curious about what it's like going to a concert solo? Read about my experience. (Link Coming Soon)
24 HOURS IN HOUSTON – WHAT I ATE:
No matter how little time I spend in a location, you better believe I'm going to spend a good part of that time looking for some good food. I found two amazing spots on this trip. The first came by recommendation from the realtor who was selling the house of the Airbnb I was staying in (more on that later). The other was found by using hashtags on Instagram.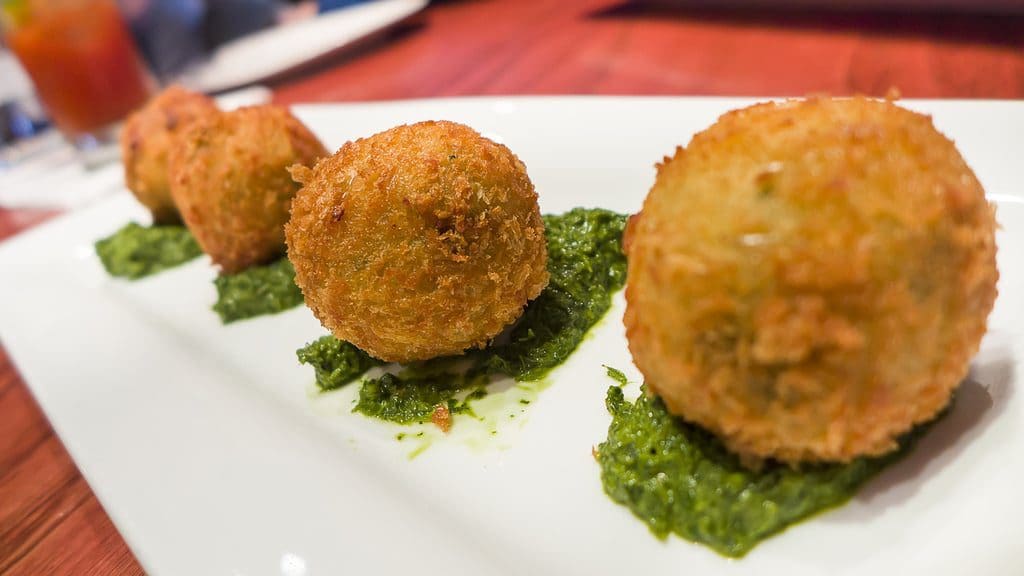 What attracted me to this place was it's interesting British/Indian fusion menu. They pair traditional British Fish & Chips and Shepard's pie alongside Chicken Tikka Masala and Saag Paneer Masala. It's an odd combination but it works well. I had the Potato & Lamb Croquettes (ground lamb/ potato/ cilantro chutney) and a side of Naan bread (house made/ brushed with ghee). It was delicious and affordable, and my total for the entire meal (including tax, and tip) was only $18.00. You can't beat that.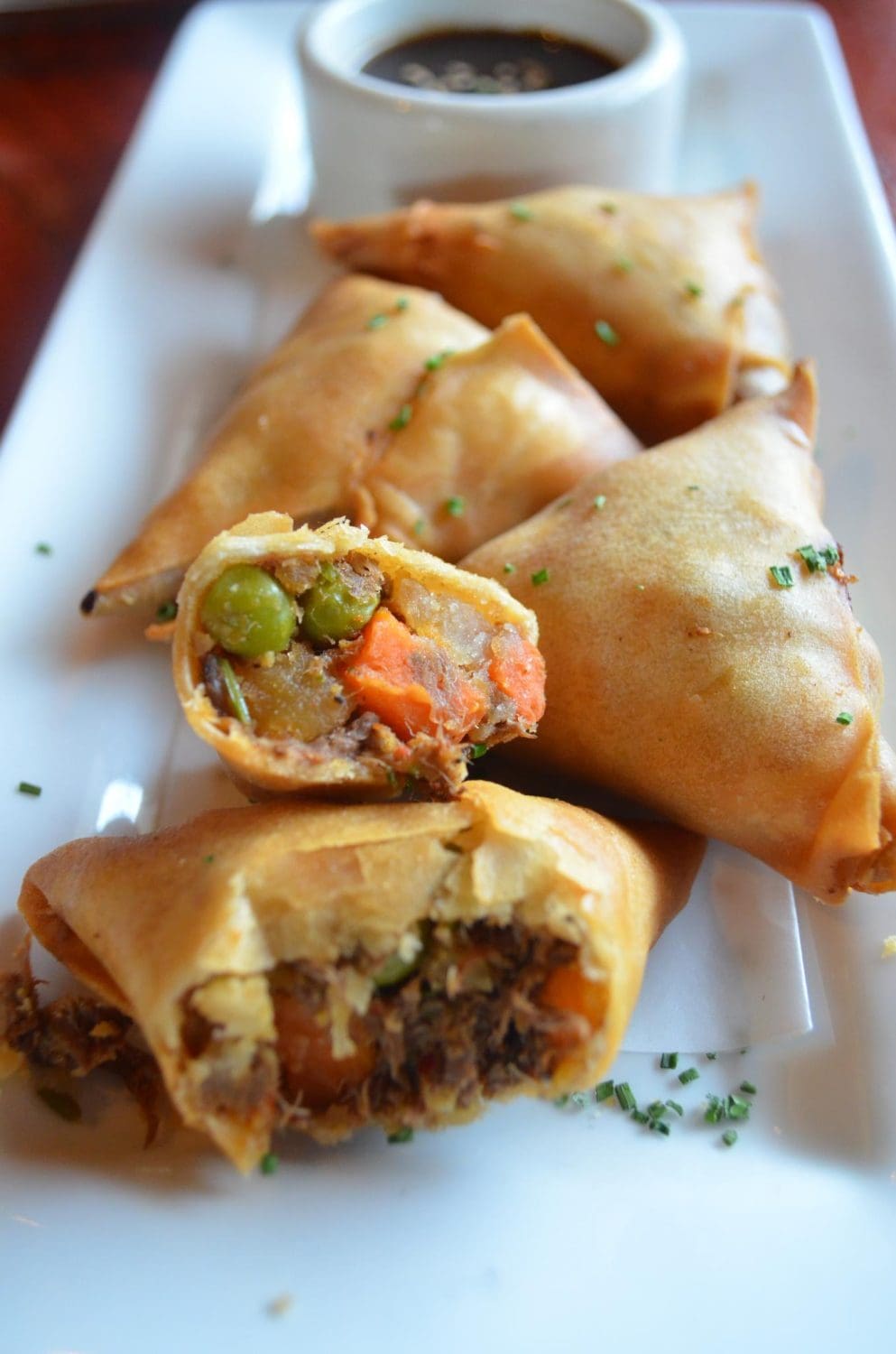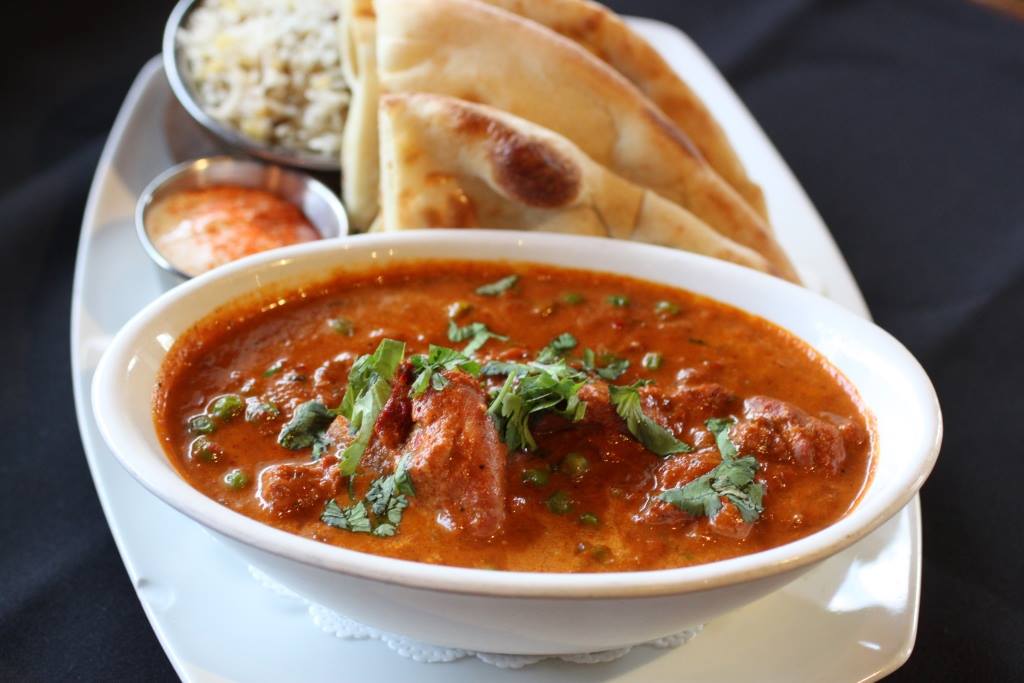 Dessert Gallery
3600 Kirby Drive, Houston, TX 77098
Okay seriously…let's have a moment of silence for this box of macarons that were devoured on the uber ride back to my Airbnb. After I left Queen Vic Pub & Kitchen I was ready for dessert. Whenever I travel I make it a point to try at least one bakery for "research". I love to get ideas for Reese's business, but let's be honest, I just love deserts.
I found Dessert Gallery by doing a quick Instagram #hashtag search (#bakery, #houstonbakery, #cupcakes etc). Dessert Gallery popped up as being close by and to my surprise, it was was literally across the street. I decided to give it a try and am very happy I did. This place was like dessert mecca. They had everything, from cupcakes to cookies to cakes and rice krispy treats…they even had dog treats! Take a look at all these goodies.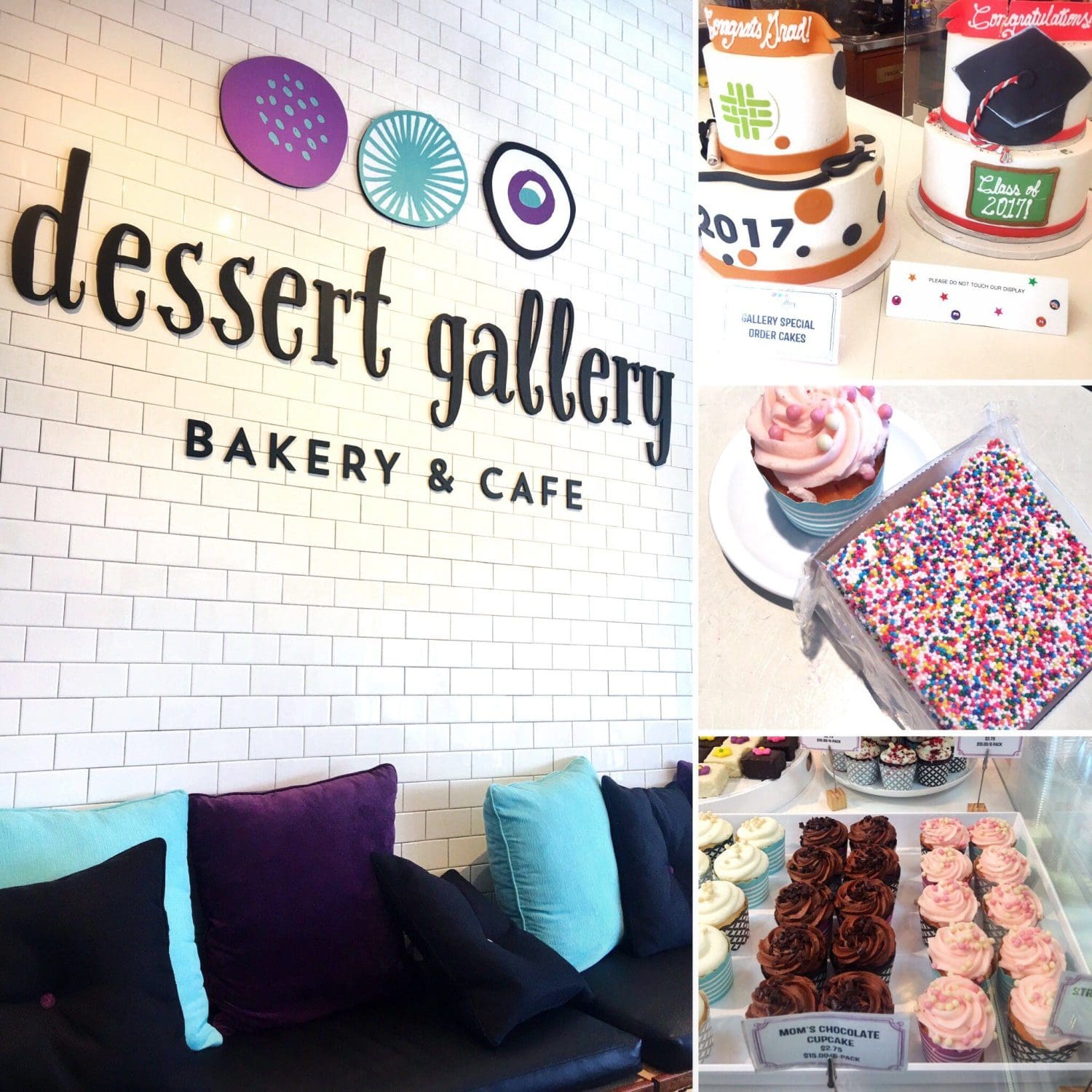 24 HOURS IN HOUSTON – DO-OVER
I am definitely going to have to do a do-over with Houston. There is just so much this city has to offer that 24 hours is not nearly enough time. I'm adding it back to my list of "must-see" cities, and I'll be sure to bring Reese. The city is very kid friendly and Reese would love it. Plus it gives me another opportunity to try Dessert Gallery. That unicorn birthday cake has my name all over it.
Until next time Houston…