Last week, I took a trip to the Los Angeles County Museum of Art (LACMA) located in 5905 Wilshire Blvd, Los Angeles. I've never been there before, and based on what I've heard it'll take multiple days to explore it all, I decided to make plans to spend at least a half day there. Here are some of the areas I found most interesting:
LACMA is actually a collection of museum buildings and art installations, it's not just one building. It cost $15 for adults and is free for children under 17. The food at the various cafes was a little pricey but I was able to locate some food trucks across the street, adjacent to the Petersen Automotive Museum on Orange Grove Avenue, where I parked (without paying the $12 parking fee) and brought the food back to the garden for a quick picnic.
The Art of the Pacific at LACMA
I first went into the building called "The art of the Pacific" which houses artwork and sculptures from New Guinea, a small country in West Africa. There were some weird looking masks, which looked pretty terrifying, it made me remember those masks used by the warriors in the Shaka Zulu movies. I saw the statue of the head of Palmyra from the third century, a flat tombstone of Alberto Barbiano and some real-life human skulls from prehistoric times.
And then there's the Egyptian art gallery, I enjoyed the long escalator ride up. The atmosphere here is more serene – everyone suddenly went quiet and chatted in whispers. I had to lower my voice down as well even though I felt tempted to yell, but didn't want to get on the nerves of the security guards who took their jobs pretty seriously.
I took pictures of all the artworks on display there, I saw "a jar with decorated registers" (or perhaps a vase), I didn't know what it meant but it had these intricate details inscribed on the body which made it seem like it had some really valuable information in it.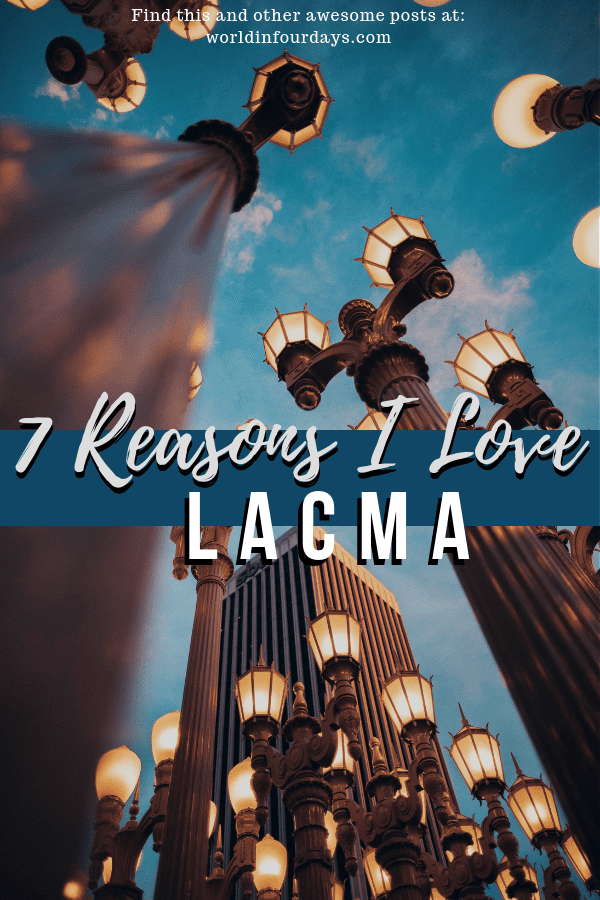 There's the statue of the Goddess Isis, who was regarded as the feminine counterpart to Osiris – the Egyptian supreme god and judge of the dead. The symbol of resurrection and eternal life and the provider of fertility and prosperity to the living.
There's also a Roman statue of the god, Mercury. It looked pretty funny and scary to me because he was all naked, wearing nothing but a WWII styled helmet on his head, and his right arm had been chopped off from the elbow – made me wonder what gruesome ordeal he must've gone through, but I definitely wasn't hanging around to find out.
There were many 18th-century American artworks on display as well, there's the medieval art section with the gargoyles and some scary looking statutes. It also featured some really cool architectural designs.
It's amazing that I could learn all that in the few hours I spent there, I definitely wouldn't have been able to memorize this much information by reading it from a book even if I had read it ten times over. Being in there with all those ancient statues and getting immersed in the culture of those times really enabled me to understand the subject better.
Broad Contemporary Art Museum at LACMA
Next is the contemporary art wing called the BCAM, which stands for the Broad Contemporary Art Museum. It houses a collection of incredible pieces by some popular contemporary artists like Robert Rauschenberg, Jasper Johns, Roy Lichtenstein, Ed Ruscha, Andy Warhol, Ellsworth Kelly, Cindy Sherman, Jean-Michel Basquiat, John Baldessari, Jeff Koons, Chris Burden, Damien Hirst, Mike Kelley, Richard Serra, and so many others. There is also an entire gallery area dedicated to the unique works of the famous Pablo Picasso.
It also has a wonderful view of LA from the third floor of the building, you can even see the Hollywood sign from up there, a good vantage point for taking photos too. I felt so alive and overwhelmed being surrounded by so many art images and such a view, my little mind was blown open.
Metropolis II at LACMA
This art piece was designed to look and function like a small city, it has a total of 25 buildings, 13 trains and 1100 cars that ride all through its streets during a few specific times on the weekend. It is an amazing spectacle to watch and kids really love it.
I could only imagine the amount of time and work invested in building a contraption as detailed and extraordinary as this. I learned it took 4 years to build, and from what I saw, I definitely won't debate it took any less.
LACMA Urban lights
I always wondered where my friends usually took those photos showing off these old vintage lamp posts until I got here. There are 202 lampposts in total and they looked really beautiful and interestingly different from every perspective. Especially incredible to observe in the evenings when it gets dark and a fun spot to take those classic photos I've always wanted.
Rain Room at LACMA
This was my favorite fun spot, I had to make a reservation ahead to be able to see it because of the large crowd wanting to get in as well. It's basically a large open space, dark room with water falling from the ceiling and draining out from a catchment area underneath.
There's like a massive sprinkler system, with individually controlled nozzles, sprinkler nozzles and some intelligent sensors which detect the presence of a human body and then they automatically switch off the sprinklers, allowing you to move around that patch of dry land while it moves along with you, without the water raining on you. I loved how the water stopped where I walked, I literally walked through the rain without getting wet! It's incredibly amazing, I really can't describe the feeling, you'll have to go experience it yourself.
The Guillermo Del Toro: At Home with Monsters exhibit
If you're looking for scary, then here's the place to be, it is located in the Art of America building. At the entrance, you can find some Guillermo Del Toro themed snacks for sale, including an ear of spooky corn which I really enjoyed. It took a while to get in because of the long queue, I bought the earliest ticket time which was 11 am and upon entering, I was thrown into a world of macabre art, science fiction, and movie memorabilia.
I immediately caught sight of the notebooks on the stand showcasing some of his works which I enjoyed flipping through. The drawings in them were so creepy and hideous, if he was not a famous director, I would have immediately concluded that those writings and sketches in the notebooks were the work of some really crazy and deluded person.
There were so many statues of creepy alien-like creatures, the details on them were so vivid and clear, they almost looked real. I have no idea where Guillermo Del Toro draws his inspiration from but these are creatures I definitely wouldn't want to be left alone in the dark with. I wonder how those kids found them so interesting, they were all over the place feeling so excited and taking selfies with those creatures that looked like some mutated extraterrestrial monsters or whatever they call it. It really freaked me out but I didn't expect any less, it was my choice to be there anyway and I had a really great time.
Aside from the works featured in the Guillermo Del Toro movies, they also had on display, works from his personal collection which was just as insane. It's amazing to see how a director can just sit and compose the details of a movie in his head before production, and going through some of his sketches on the wall made me realize how in-depth these guys think and how they are able to communicate their thoughts explicitly to their audience.
I was able to see statues of the cast from his movies: Crimson Peak, Pacific Rim, and Hellboy, their life-size figures seemed so real and intense when you look at them up close – I could even feel the hairs on their skin. Guillermo Del Toro's creative genius truly is extraordinary!
Levitated Mass at LACMA
This is a massive 340-ton boulder located in the back courtyard. It was installed sitting on top of a walkway in between a concrete canal held in place by a pair of large steel plates. I learned it was transported over 105 miles for 11-days all the way from Riverside County. I'm not particularly sure about its being art but I'm certainly amazed at its humongous size. I guess that's the whole idea of the art thing. In all, it is incredibly fun to look at and pass through, and also a fun spot to take some interesting photos.
My experience at LACMA was really a memorable one, and even though I was unable to check everything out, it really exceeding my expectations and I felt very satisfied. It's a really fun place to visit and there's definitely something that'll capture your attention whether you're an art enthusiast or not. I'll definitely be visiting again soon!
This is a sponsored post. This means I received payment and/or product in exchange for a review of the brand. My reviews, however, are not influenced by payment, all opinions are my own and are no reflection of the brand featured.
museum