When To Go Phoenix In A Weekend
Phoenix is one of those destinations where visiting any time of the year will make for a great getaway. If you're a heat lover like me, visit between May – September to take advantage of the warm weather. Temperatures will range from 95-106 degrees. This makes for a great spa getaway with days spent lounging by the pool and evenings enjoying the city.  The advantage Phoenix has over other warm destination is, it's a dry heat so temperatures are much easier to handle. Add to the fact that everywhere you go will have air conditioning, in even in hottest months you can find comfort.
If heat is not your thing, consider a visit during the winter or spring. Temperatures are much cooler (between 70-80 degrees) and you'll have the best of both worlds. Weather warm enough to lounge around the pool and cool enough that people who are heat sensitive won't be completely miserable. Phoenix In A Weekend
How to Get There Phoenix In A Weekend
FLY
If you live further than California, flying is your best option. Sky Harbor International Airport (PHX) is the closest airport for access to Phoenix. Several major airlines including American, Southwest, JetBlue and Spirt service PHX which means accessing it from almost anywhere in the world in easy.
DRIVE
If you're coming from California, Phoenix is a short six-hour drive. I'm not a fan of long road trips however this drive was short enough for even me to handle, I even did it solo. If you're doing the drive in the summer months I highly recommend a car with air conditioning that can handle the heat. I have a newer car but was looking to upgrade to something more luxurious for my getaway so I chose to rent from Six Rental Car.
If you've never rented from Sixt Rental Cars, you've got to give them a try. They offer high-end luxury car rentals for a few bucks more than what you would pay for a standard rental at other rental companies. For my getaway, I partnered with Sixt and hit the road in a Mercedes C Class. It was a major upgrade from the car I normally drive so I couldn't have asked for a better car for this trip. The Mercedes C-Class was large enough so that I was comfortable but small enough to not kill me on gas. I also had a fun time playing with all the features along the way.
Read my full review of Sixt Rental Car and the Mercedes C-Class
Ground Transportation Phoenix In A Weekend
Getting around Phoenix without a car is easy due to its expansive bus and rail system. The cost for the bus/light rail is $2 per ride or $4 for an all-day pass. The city also has bike share program that allows you to rent bikes for as little as $7 per hour. If you don't mind the heat and the exercise, I found this to be a fun way to see the city, especially downtown.
Where To Say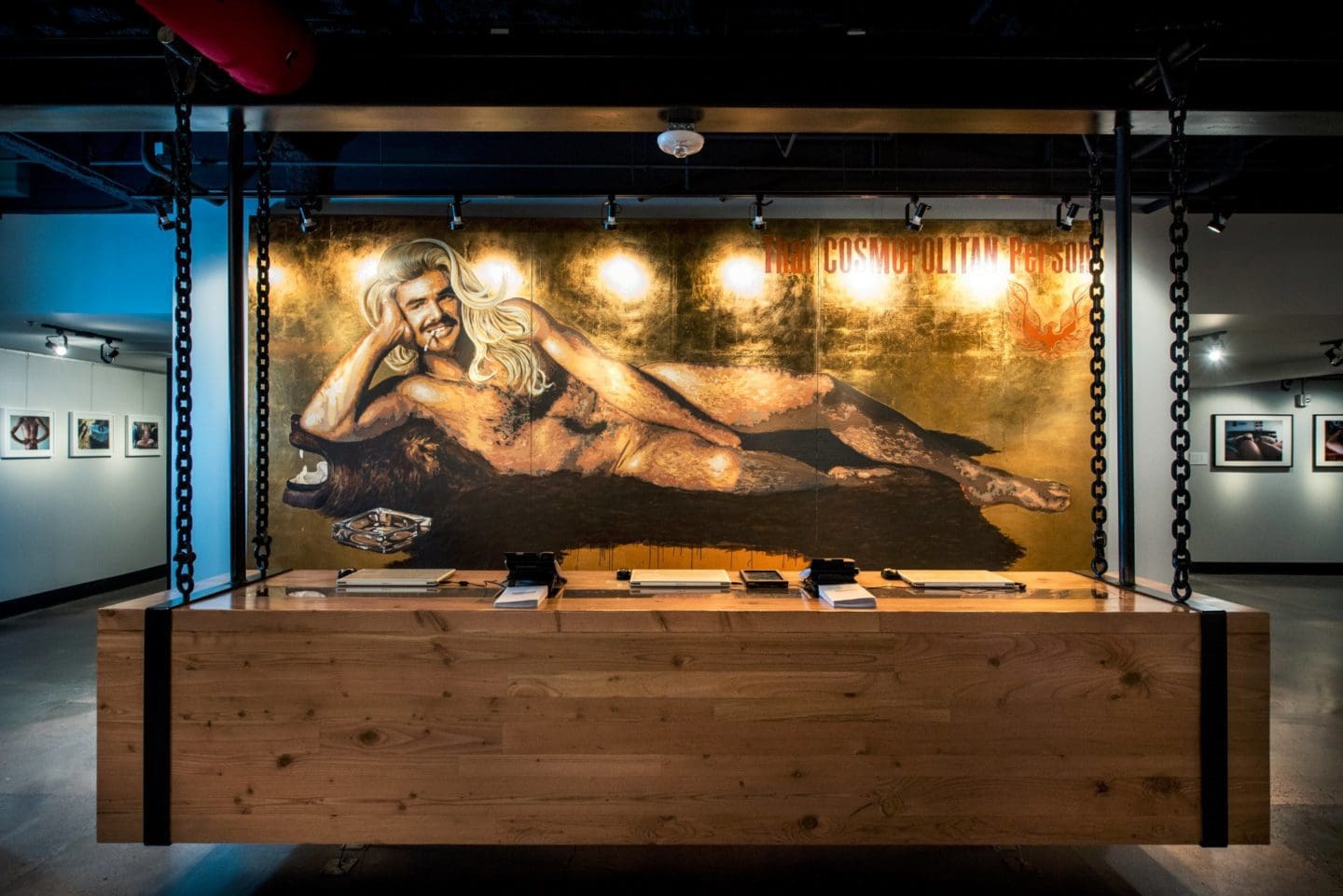 For Art Lovers: The FoundRe Hotel
1100 N Central Avenue
Phoenix, AZ 85003
foundrehotels.com
If staying downtown is important to you and you're an art lover, I highly recommend the FoundRe Hotel. Situated less than 2 blocks from popular Roosevelt Art District this hotel is a part art gallery part hotel. I stayed here during my stay in the city and was completely blown away by the design of this hotel.
*Read my full review of the FoundRe Hotel
For Luxury: The Royal Palms Resort and Spa
5200 E Camelback Rd
Phoenix, AZ 85018
royalpalmshotel.com
If relaxation is the goal, a visit to the Royal Palms Resort and Spa is a must. The Royal Palms features beautiful Mediterranean-inspired rooms with custom designed hand-carved furniture. Room amenities include in-room wifi, a mini-bar, coffee and tea services, plush robes and the finest toiletries and linens. Guest staying at the resort have access to a 24-hour fitness center, daily use of the Alvadora Spa and beautiful outdoor pool. The resort also features poolside cabana rentals, a poolside cafe and is pet-friendly.
Where To Eat Phoenix In A Weekend
I'm a major foodie so my trip to Phoenix involved more eating than anything else. After gathering recommendations from my hotel, the tourism board, friends and my go-to, Yelp, I tried the following places and was beyond happy with every single one of my choices.
The Mission (Old Town)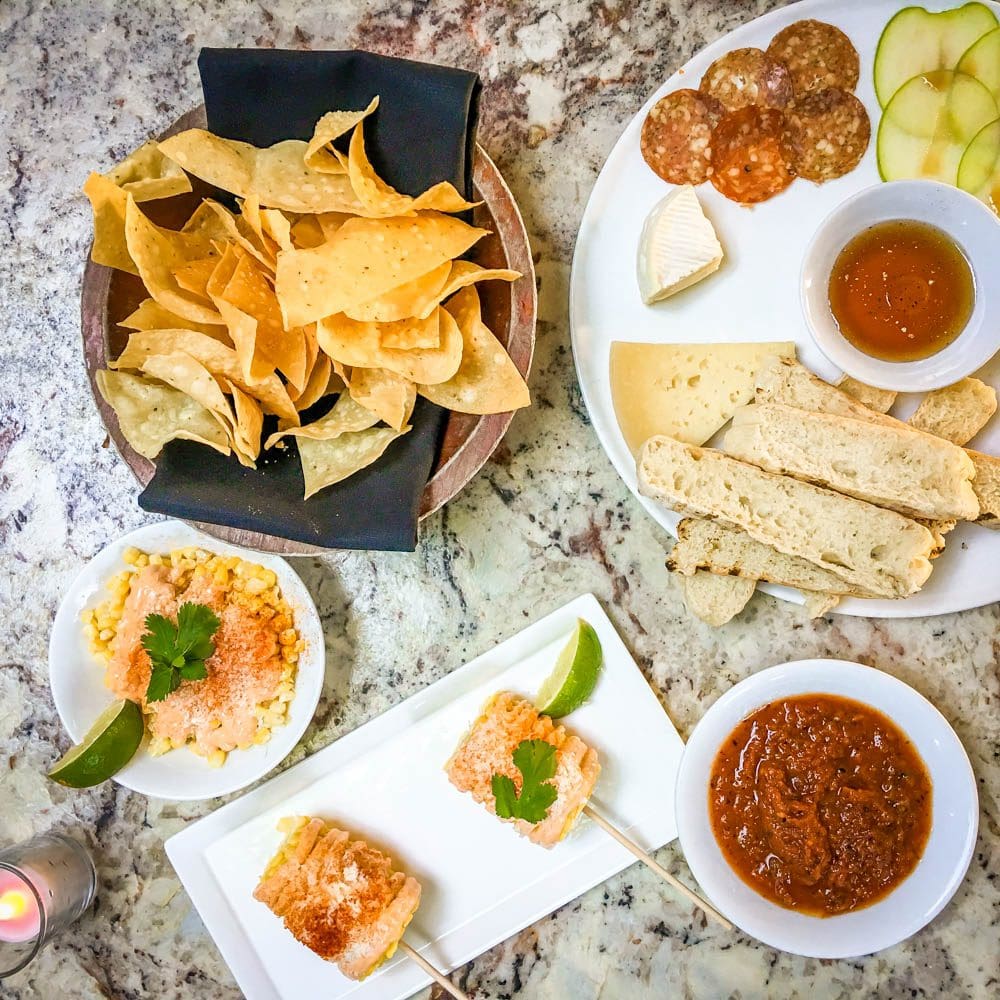 Okay, this one might be cheating but the food was so good, there was no way I was leaving it off the list. The Mission is actually located in Scottsdale (a 20-minute drive from Phoenix) and when I say they are amazing, I'm dead serious. They have the best tacos I have had in my life so if you can work it into your trip, it's a must!
*Read all about why these are the BEST tacos in Scottsdale, AZ.
The Mission Old Town
3815 N Brown Ave
Scottsdale, AZ 85251
themissionaz.com
What To Do Phoenix In A Weekend
First Friday On Roosevelt Row
Roosevelt Row's Arts District (often called RoRo) is the place to be on the first Friday of the month! That's when this walkable, central hub of art and culture in downtown Phoenix comes to life. Take in the art, performances, and award-winning food in one of the nation's largest art walks. It's a great option for families, ladies' nights, or date nights. And it's free, so you can't lose! (But you don't have to take my word for it; Roosevelt was recently called one of the Top 10 Art Districts in the US by USA Today.) Considering checking out First Friday's? Read my post for the inside scoop.
The Phoenix Museum of Art
Phoenix is BIG on art, so you can't come to Phoenix without spending at least a few hours at the Phoenix Museum of Art. I'll admit, I know nothing about art however with some help from the docents, I left with a wealth of knowledge and a new found respect for art in general. If you're in the Phoenix area be sure to stop in, you won't regret it. Still not convinced? Here are Five Reason Why You Should Visit The Phoenix Museum of Art
The Phoenix Museum of Art
1625 N Central Ave
Phoenix, AZ 85004
www.phxart.org
Rosson House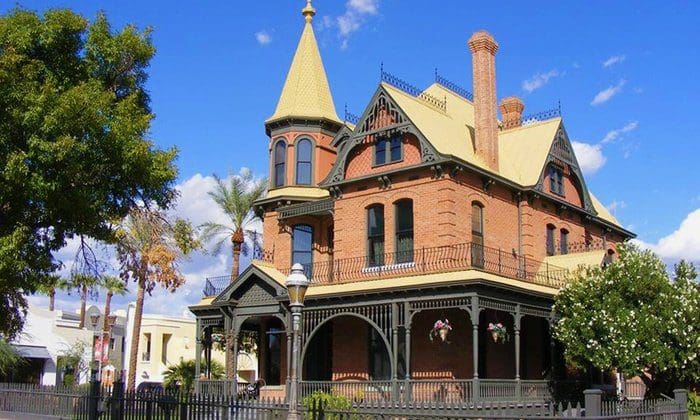 Calling all Phoenix-area parents! If you're looking for something fun and educational to do with your kids, a visit to the Rosson House Museum is in order! The kids will be transported back in time with a tour of this fully-restored, 1895, Queen Anne Victorian house. They'll get a glimpse of life in Phoenix during that era, as docents lead them through the museum. (I got a kick out of watching my daughter's reaction to seeing how people lived back then, so our visit was just as entertaining for me as it was interesting.) Jump back in time with me and discover the Rosson House
The Rosson House
113 N 6th St
Phoenix, AZ 85004
Website
This is a sponsored post. This means I received payment and/or product in exchange for a review of the brand. My reviews however are not influenced by payment, all opinions are my own and are no reflection of the brand featured.