Airport Tips and Tricks Every First-Time Traveler Should Know
Traveling as a single parent can be both exciting and challenging, especially if it's your first time navigating through airports with your children. However, with the right knowledge and a few handy tips and tricks, you can breeze through the airport experience and ensure a stress-free journey for you and your little ones. In this comprehensive guide, we'll share essential airport hacks specifically designed for first-time travelers, focusing on single parents. So, fasten your seatbelts, and let's embark on this adventure together!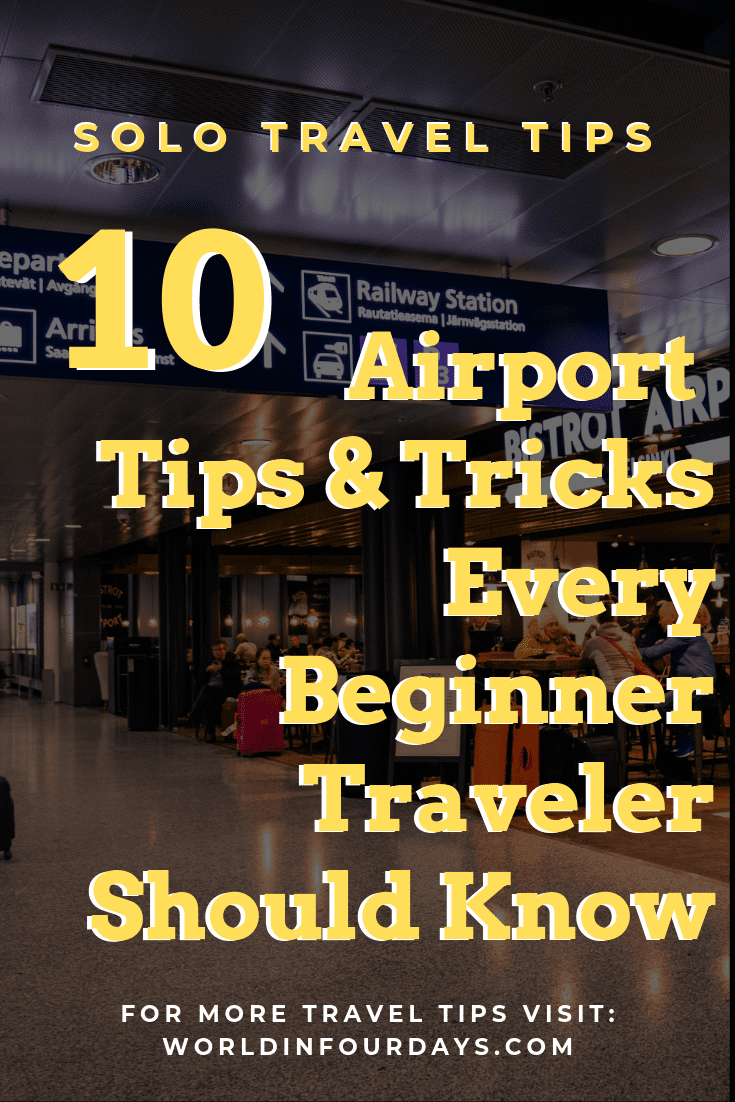 Plan and Prepare Ahead
Research Airport Facilities: Before your trip, take the time to research the airports you'll be passing through. Check their websites or use travel apps to familiarize yourself with the facilities and amenities they offer. Look for family-friendly features like play areas, baby care facilities, and nursing rooms to make your journey more comfortable.
Pack Smart: When traveling with children, efficient packing is key. Make a checklist of essential items you'll need during the journey, such as diapers, wipes, snacks, and entertainment options. Pack a change of clothes for both yourself and your children in case of any mishaps.
Check-In Online: Take advantage of online check-in options offered by airlines. This will save you time and allow you to choose preferred seating arrangements well in advance. Additionally, consider downloading airline apps for easy access to your boarding passes and flight updates.
Airport Navigation Tips
Arrive Early: As a first-time traveler, it's best to arrive at the airport well in advance. This will give you ample time to go through security, find your gate, and attend to any last-minute needs or unexpected situations. Plan to arrive at least two hours before domestic flights and three hours before international flights.
Use Family Security Lanes: Many airports provide dedicated family security lanes that are designed to accommodate families with children. These lanes typically move at a slightly slower pace, allowing you more time to manage your belongings and assist your children during the security screening process.
Utilize Stroller Gate Check: If you're traveling with a stroller, take advantage of the stroller gate check service. You can use the stroller up until you reach the gate, where it will be tagged and stored in the aircraft's hold. This way, you can navigate the airport with ease and have the stroller ready for use upon arrival at your destination.
Keep Your Children Entertained
Bring Snacks and Activities: Pack a variety of snacks and small activities to keep your children entertained during waiting times. Healthy snacks, coloring books, small toys, or electronic devices with headphones can help prevent boredom and tantrums.
Explore Airport Amenities: Many airports now offer entertainment options for children, such as play areas, interactive exhibits, or observation decks. Take some time to explore these amenities and let your children burn off some energy before boarding.
Create a Travel Kit: Prepare a travel kit for each child, including their favorite toys, books, or puzzles. This personalized kit will provide a sense of familiarity and comfort, making the journey more enjoyable for your little ones.
Stay Calm and Flexible
Maintain a Positive Attitude: Keeping a positive attitude can help diffuse any stressful situations that may arise. Remember that traveling with children can be unpredictable, and things might not always go according to plan. Embrace the adventure and stay calm, as your children often mirror your emotions.
Be Flexible with Schedules: Understand that travel disruptions can occur, such as flight delays or cancellations. Have backup plans in place and be flexible with your schedule. Consider carrying extra essentials like diapers, formula, or medications, in case unexpected delays occur.
Ask for Assistance: Don't hesitate to ask for help if you need it. Airline staff, airport personnel, or fellow travelers are often willing to lend a hand or provide guidance. Remember, you're not alone on this journey, and people are generally supportive and understanding.
Traveling as a single parent for the first time can be an adventure filled with excitement and a few challenges. By implementing these airport tips and tricks, you can navigate through airports with ease and make your journey as a single parent traveler enjoyable and stress-free. From planning and preparation to airport navigation and keeping your children entertained, these hacks will help you breeze through the airport experience. Embrace the journey, create lasting memories, and savor every moment of your single parent travel adventure!
Note: The information provided in this blog post is for general guidance purposes only. Individual airport policies and procedures may vary, so it's advisable to check with specific airports or airlines for the most up-to-date information and guidelines.