Am I the only Californian that's never been to the Gaslamp in San Diego? Apparently so. This past weekend a girlfriend and I decided on an impromptu San Diego adventure with our eyes set on the Gaslamp Quarter. We made our home base the swanky Andaz Hotel San Diego. 
Location: Andaz Hotel San Diego
Located in the heart of it all, the Andaz Hotel San Diego is an ultra-modern, boutique hotel that definitely captures the vibe of the city! It's situated within walking distance to all of the best bars and restaurants, but you may not even want to leave! The roof top has some of the best views of downtown San Diego. Complete with a bar, DJ, dance floor, and pool, what more could you need?!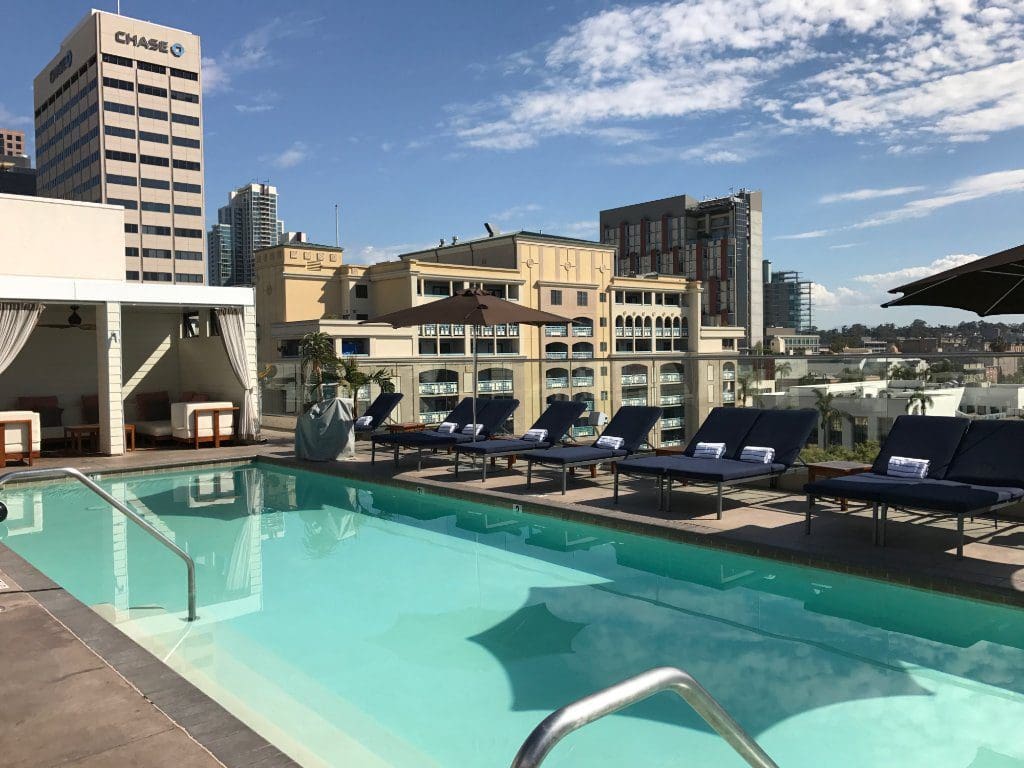 Chic doesn't begin to describe the décor! The colors were cool and contemporary; the linens were luxurious, and the marble bathroom was absolutely spa-like. The staff was so hip and accommodating. Their personalized service made us feel like royalty! We were immediately greeted with a complimentary beverage at check-in.
Room Layout: Andaz Hotel San Diego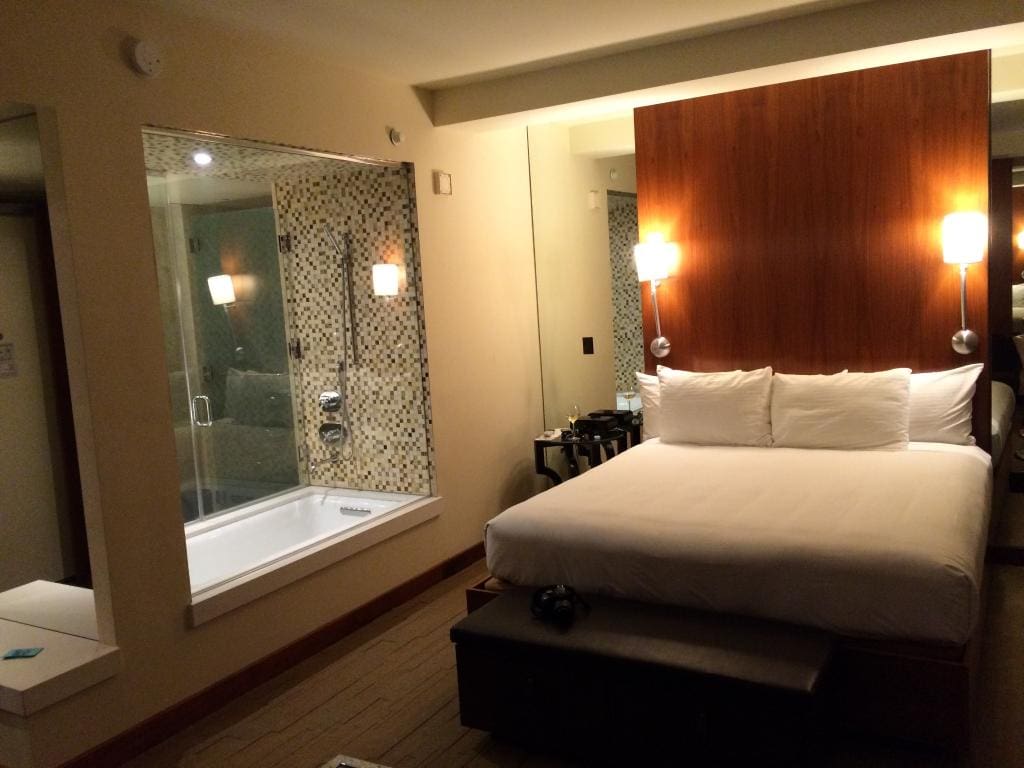 One very unique feature of this hotel is the glass between the bedroom and the bathroom. That's right: you can see right in! So be warned that there isn't a whole lot of privacy, and it may not be the most family-friendly option. If you want privacy (and some serious star treatment) upgrade to the Star Suite, which spans a whopping 1,275 square feet! Imagine king-sized bunk beds, a separate master king bedroom, two full bathrooms and a living area with a sectional sofa. You won't find a more luxurious suite in all of San Diego.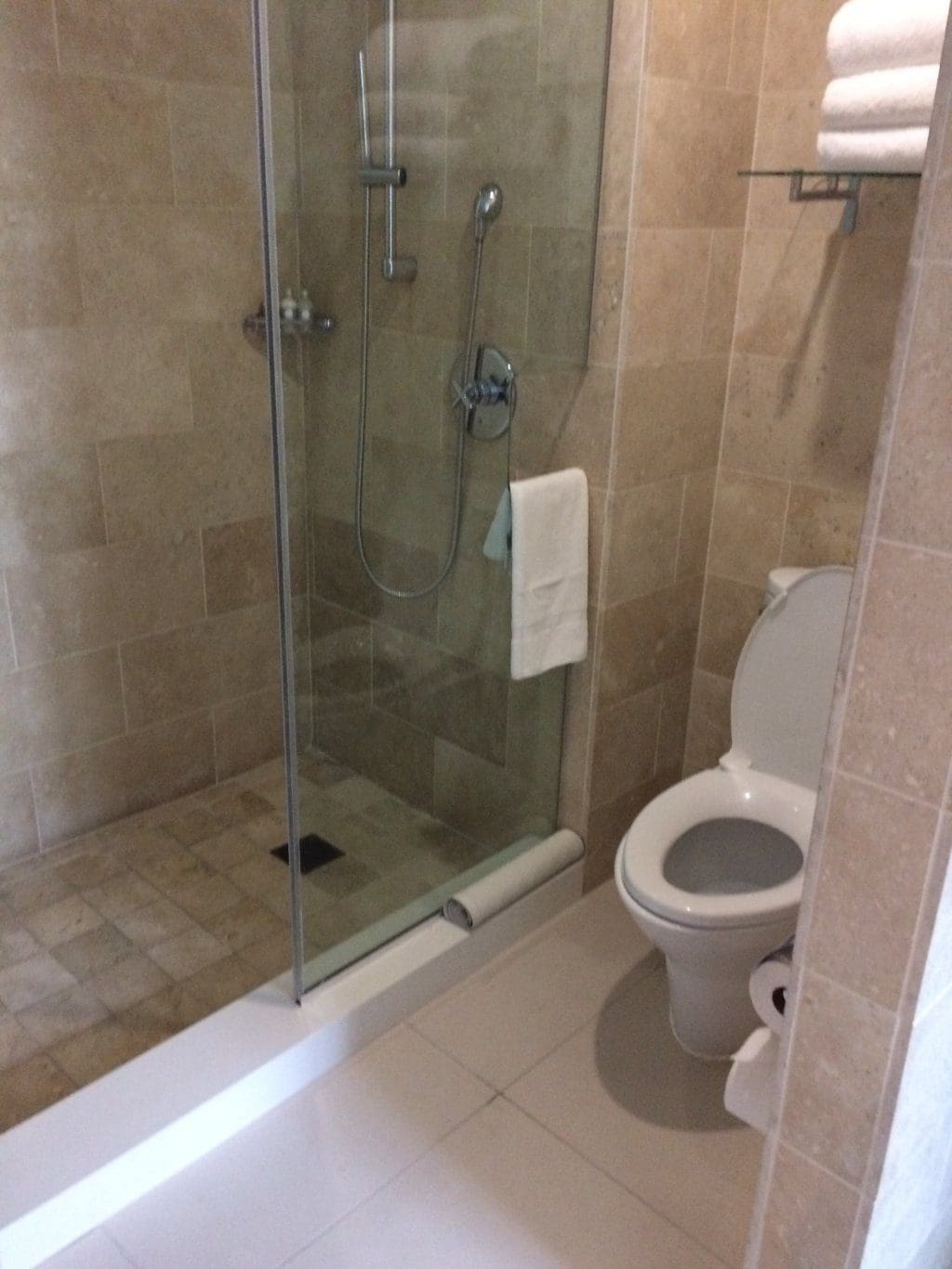 Food & Beverage: Andaz Hotel San Diego
When you're hungry, The Rooftop by STK should be your first stop. This swanky restaurant is located on the roof top of the Andaz Hotel San Diego. It features poolside service, artisan cocktails, local craft beer and exclusive bottle service. The food is made with locally sourced and farm-direct ingredients, so you can feel good about the incredible items on the menu. The restaurant has all-day dining and room service. (Since the rooms are so glam, you might not want to leave yours!)
You would definitely expect an upscale hotel like this to charge for everything, especially the items in the mini-bar, but that wasn't the case. Every room at the Andaz Hotel San Diego is stocked with free snacks, makeup remover wipes, a Keurig with coffee, tea, and creamer, plus free soda and juice!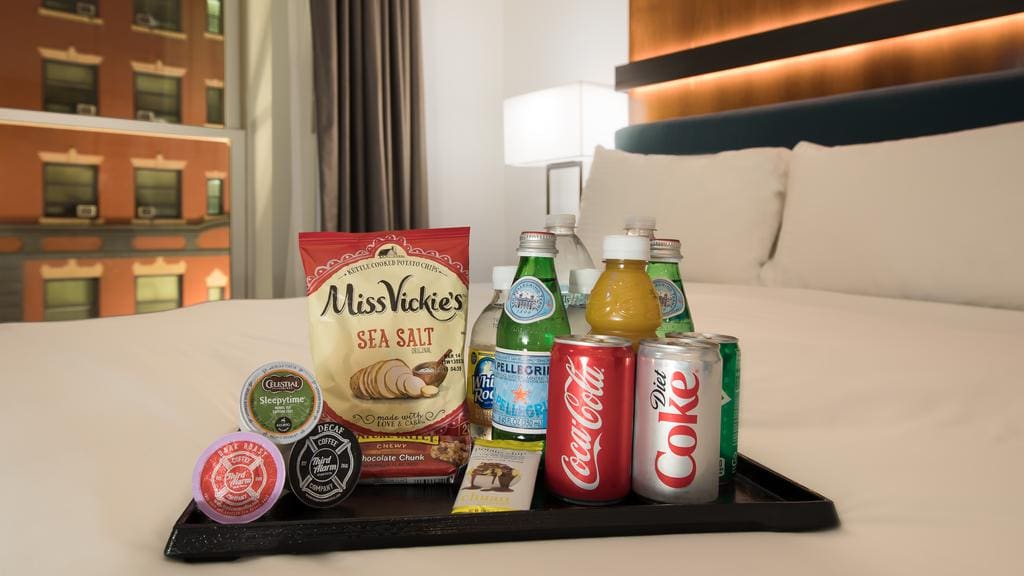 Pet Policy: Andaz Hotel San Diego
Surprisingly, the hotel is pet-friendly (as long as your dog weighs less than 50 lbs.), and there's no additional fee for bringing a furry friend! Management just asks that you don't leave the animal unattended in the room. (If you're an animal lover who's left Fido at home, be sure to explore the world-renowned San Diego Zoo, which is literally five minutes from the Andaz Hotel San Diego! Home to more than 3,700, this must-see attraction is open every day.)
Parking is super convenient thanks to the hotel's valet service (which runs $49 a night). If you'd rather find a cheaper option, try Park It On Market, a covered parking garage two blocks from the hotel (which costs $25 a day).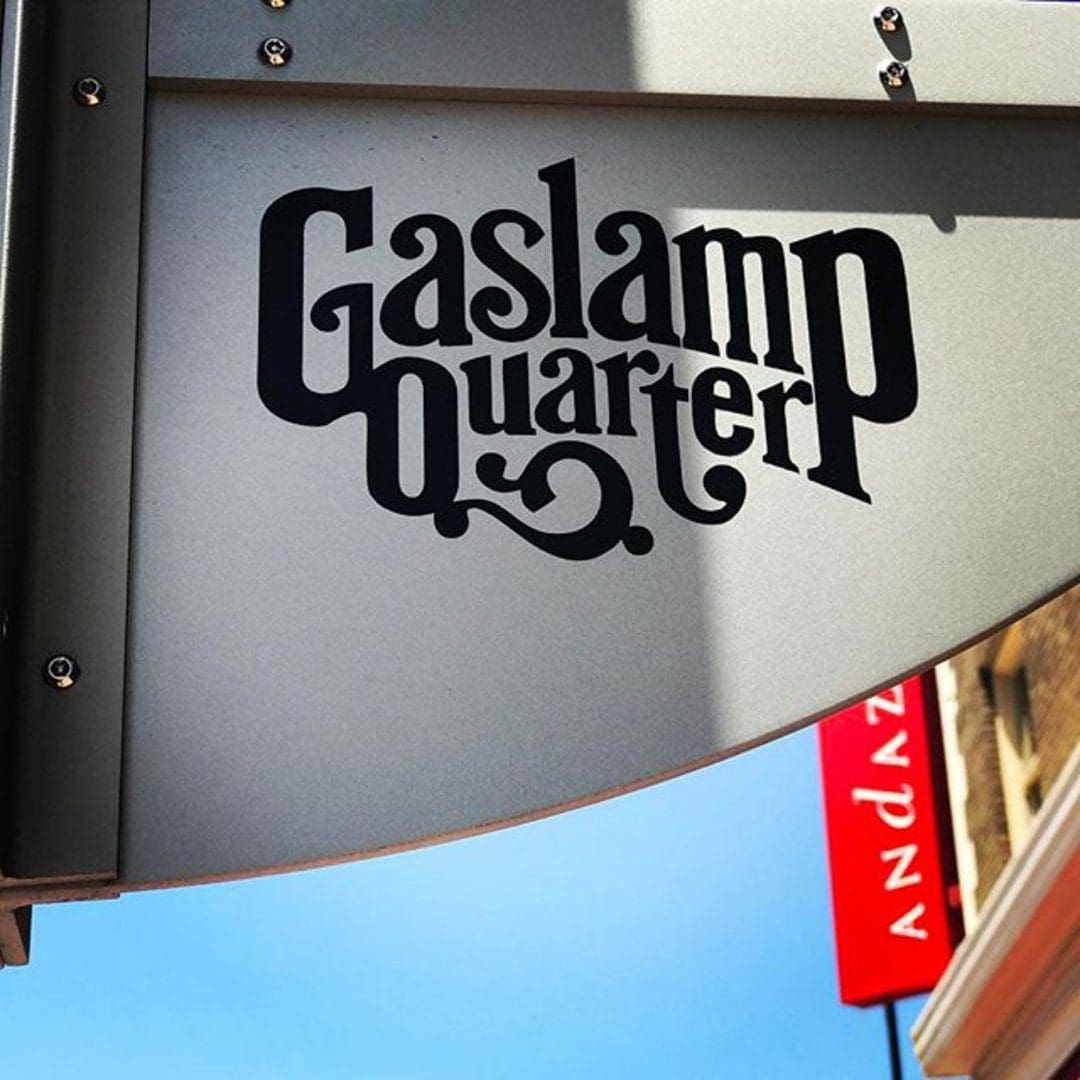 This fabulous hotel is a hidden gem in the middle of the historic and always entertaining Gaslamp Quarter. Whether you're visiting for a game, for the nightlife, or for the epic art galleries and museums, there's no question where you should stay. The Andaz Hotel San Diego has everything you need for a five-star getaway and then some!
This is a sponsored post. This means I received payment and/or product in exchange for a review of the brand. My reviews, however, are not influenced by payment, all opinions are my own and are no reflection of the brand featured.