When you do as much traveling as I do, you're always on the hunt for the lowest fares. That is exactly why I love flying with Frontier Airlines. Headquartered in Denver, they serve over 80 cities in the US as well as Mexico and the Dominican Republic with a focus on low airline fares and outstanding customer service.
If you've never heard of them, I urge you to check them out, especially if you've been frustrated by other airline carriers regarding service or airfare or both. Plus, their Den Deals are awesome! It's a yearly membership that's well worth it to save even more and get some really cool perks.
For example, we love that the fares are available for our whole family as long as they're traveling with me. So, I can save on Reese's airfare and my mom's too, and anyone else traveling with us, up to 6 people. You get the lowest fares and mileage perks, which will help you save even more. That's important because you will have to pay for your checked bags, but doing so online up to 24 hours in advance costs 50% less, and even with your checked baggage, it's still cheaper than the other airlines. They also charge for carry-ons beyond the size of a purse, diaper bag, or laptop so pack wisely and fill it with snacks too and you'll shave even more off your travel costs, which leaves you more money to spend at your destination.
By the way, for those of you with kids, Frontier Airlines is a very kid-friendly airline that has a Kid's Zone with discounted seat upgrades. Some people are put off by the extra charges, but if you do the math, you are still paying so much less than you would flying with those other guys, and the staff is always amazing.
Speaking of kid-friendly, one of the best places to head with your kids on Frontier Airlines is Atlanta. If you've only flown in and out of Atlanta, you're missing out. This city has so much to offer, especially for families. It's also filled with history, something you know I love. Since Dr. Martin Luther King Jr. day is around the corner and many of you are planning long weekend getaways, this would be a great opportunity to learn more about him and his hometown.
So, if you're headed to Atlanta, here are my ideas on where to sleep, what to see, and where to eat when you're visiting Atlanta. Since you'll save so much with Frontier Airlines, you'll have more money in your pocket to enjoy this beautiful city.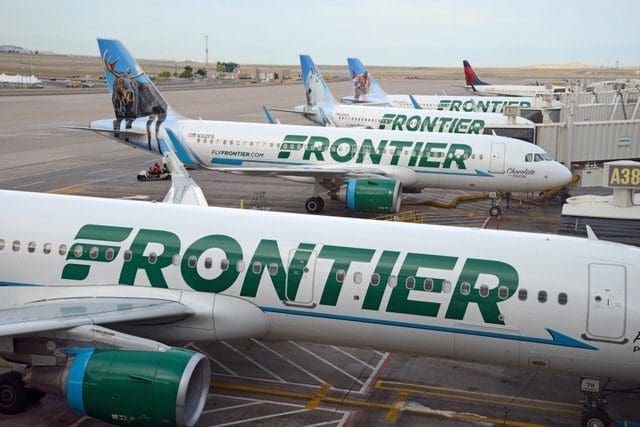 Where to Stay
Before you get to Atlanta, you'll want to score the best place to stay. Atlanta is a city full of options, and one of the best options for families is to use Airbnb. Hotels are great but when you're in a big group, a hotel means more than one room. Airbnb rentals mean you can all stay in one place together.
Some of my favorite Airbnb places are:
Tired of boring accommodations? If you have older kids or teens, this is one of the coolest places ever. This secluded treehouse is perfect for 4 guests, has marble baths, and is on a working farm with alpacas! It's definitely for the family that wants something different.
Come relax in this beautifully remodeled home in ATL's historic West End neighborhood! This home is perfect for families & friends or those traveling on business. Looking for a quiet, cozy home close to all that ATL has to offer? Well, look no further! The home comes equipped with an indoor fireplace, flat-screen TVs in the living room & bedrooms, fresh linens & complimentary snacks & coffee! Not to mention we are less than 1 mi. from the beltline & directly across from a golf course. 
This elegant yet cozy 3 bedroom Old Southern Style Home will make you never want to leave. But in case you do, you can grab your bike (or one of theirs) and enjoy several of Stone Mountain's scenic trails. Take your furry friends on a walk or simply relax in the spacious backyard around the firepit. Need a little excitement after your relaxing day? No problem, Atlanta is less than 30 minutes away! Great place for families, pet lovers, couples, and business travelers who want a little taste of home.
What to See
Atlanta is a big city with loads of stuff to do, and lots of it is completely kid-friendly. Here are my top picks for what you should start with to truly embrace the ambiance of the city.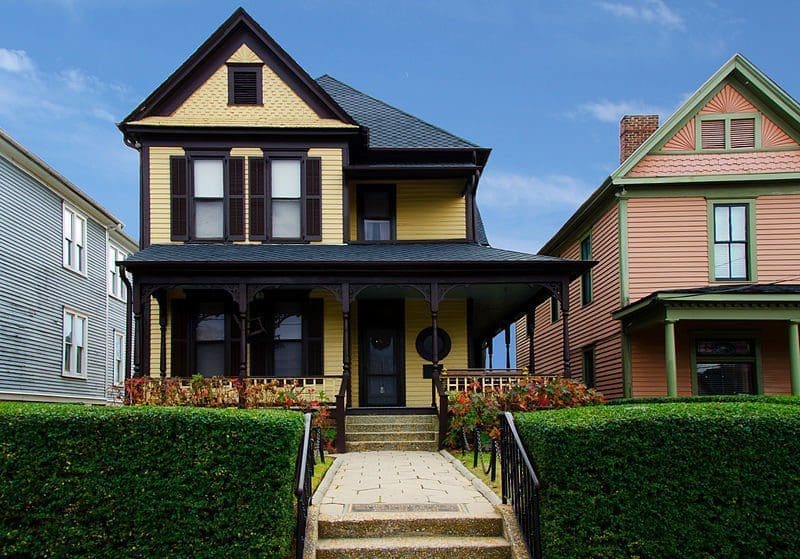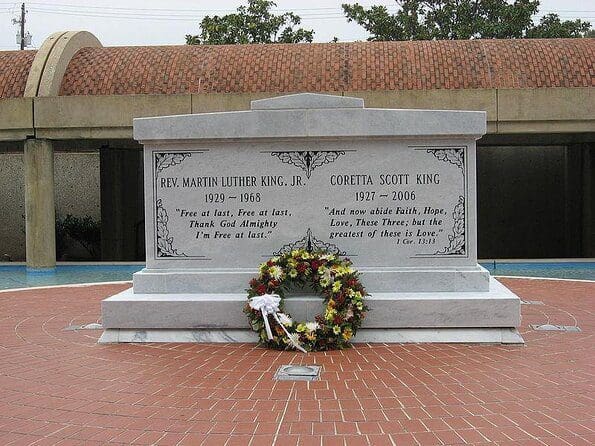 Martin Luther King Jr. National Historic Site
Since Atlanta was home to Dr. Martin Luther King Jr., I encourage you to honor his memory by visiting the Dr. Martin Luther King Jr. National Historic Park so you can learn all about the man that brought his dreams to reality. The social changes that he created brought progress to America should never be forgotten. Here at this educational landmark, you'll find plenty of ways to learn more about the man with the vision that changed our country for the better. His boyhood home is there, as is the original Ebenezer Baptist church where he and his father were baptized. If you plan on visiting on Martin Luther King Jr. Day, expect larger crowds, guest speakers and remembrance ceremonies. If you can't make it during Martin Luther King Jr. weekend, come in February for Black History Month or the anniversary of his assignation on April 4th for a moving commemoration.
World of Coke
This one is perfect for everyone in the family, especially Coca-Cola lovers! Experience everything about the iconic soft drink and get a taste of it too. There are tons of things to see and do here that you will love!
Walking Dead Tour
Got Walking Dead fans in the family? Your teens and older kids will love Atlanta for all the Walking Dead sites. You can make up your own tour or find one to join!
Georgia Aquarium
Got littles? Families with young children will have a grand time at the Georgia Aquarium. From aquariums filled with thousands of different species of sea life to penguins and other marine mammals, it's sure to delight all ages.
Where to Eat
And by now, you're probably hungry after all that playing around Atlanta with your kids. It's an absolute foodie paradise. You'll find all kinds of amazing restaurants and cafes, here, but you should absolutely try out these!
Breakfast: HomeGrown
Start your day off right here where you can get a downhome southern-style breakfast that will satisfy your soul. The Comfy Chicken Biscuit will be something you'll wish you had for breakfast every day of your life.
Lunch: Atlanta Food Walks
Because Atlanta is so full of amazing places to eat, by joining up with Atlanta Food Walks, you'll get to experience more of them no matter how short your stay is. This is how you can taste more of this southern city, and believe me, it's nothing short of spectacular.
Dinner: Mary Mac's Tea Room
It's been here over 70 years, and with tradition like that, you know the southern food you're being served up with that southern charm is the real deal. The Shrimp and Grits are a must!
Bakery: West Egg Café
Make your trip to Atlanta even sweeter with a stop here. Order the award-winning Coca-Cola Cupcake and you won't regret a single bite of it!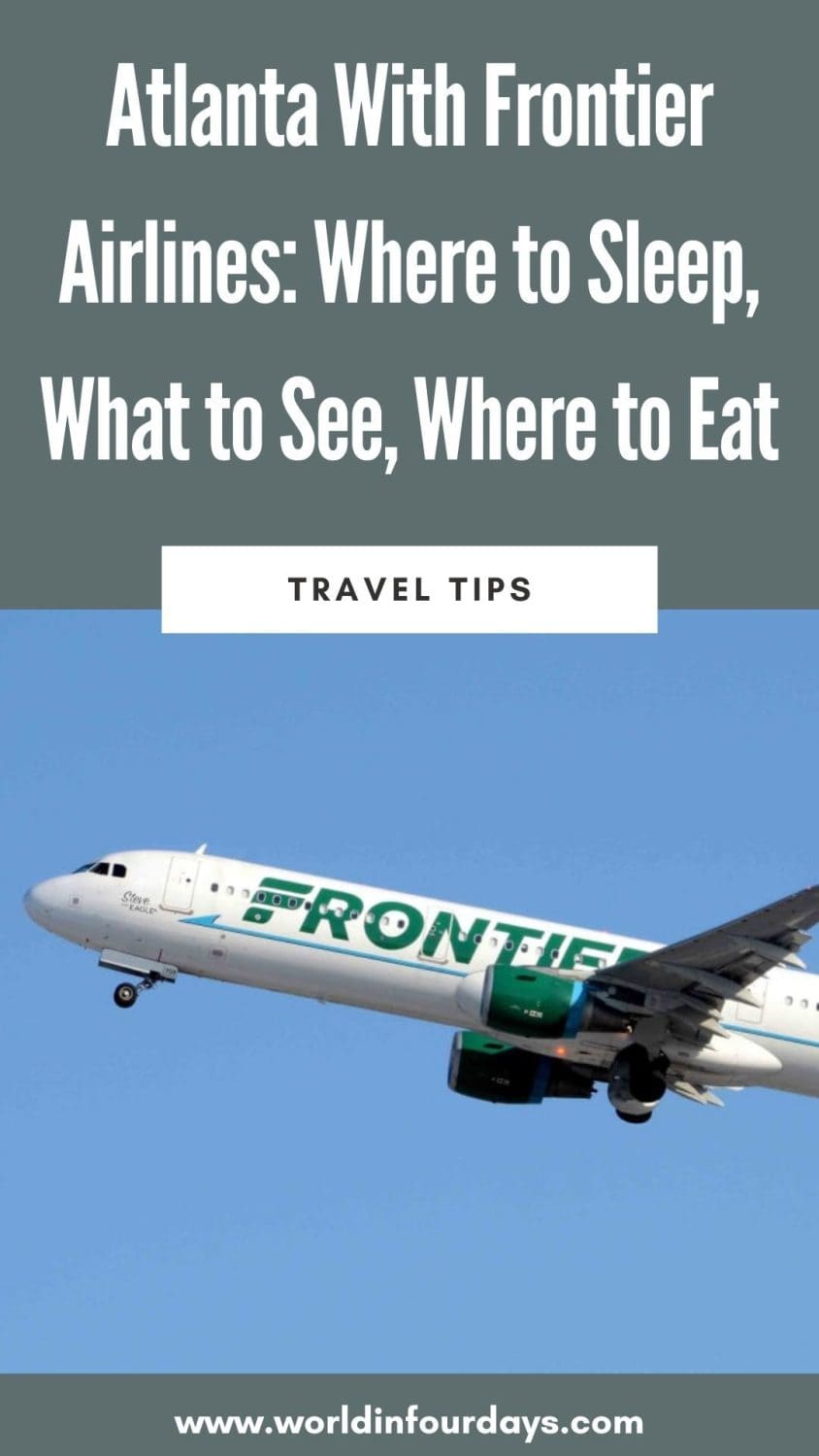 Make a trip to Atlanta soon and see it for more than a place for your airport layover. And while you're at the airport, book with Frontier Airlines for bigger savings that you can use to splurge on one more Coca-Cola Cupcake before jetting off with them to another one of their destinations!