This post "Back To School With OshKosh B'gosh" is sponsored by Oshkosh. All opinions expressed are my own. For more information on our sponsored post and/or affiliate link policy, please click here.
Back To School With OshKosh B'gosh
If you know anything about Reese and me, you know that we both love doing things together. She's my travel partner, best friend and believe it or not, the kid gives awesome advice lol. At the same time, we both enjoy having a little "me time" away from each other. But, that all changes when it's that time of the year where we need to shop for back-to-school clothes, then, suddenly shes glued to my hip 24/7 lol.
Other kids may lose their minds with the latest toys and video games, but not Reese! Nothing gets her heart pumping like cute shoes or that crazy cool jacket she just spotted on Instagram. She's such a fashionista at heart and she loves to shop and pick out her own clothes. I don't know how it happened, but her taste in clothes is even better than mine, and I don't mind admitting. The kid sometimes dresses me!  Back To School With OshKosh B'gosh
I think I first realized how much fashion meant to Reese last weekend when I took her to the mall to pick out some back-to-school clothes. I'd actually heard about the #beyourself campaign, which is showcasing the latest OshKosh B'gosh selections from July 27th to September 4th so Reese and I had to check it out especially since Oshkosh is one of our favorite brands.  Back To School With OshKosh B'gosh
OshKosh is the go-to source for cool and stylish outfits for us! I love how their styles are age appropriate, affordable and fit great. Even though we were shopping for school clothes, I also wanted her to pick a few outfits she'd be able to wear when she headed out to the movies with her friends or to birthday parties this year. Oshkosh had all that and it was only a matter of minutes after heading into the store did Reese spot the cutest dress she just had to have.  Back To School With OshKosh B'gosh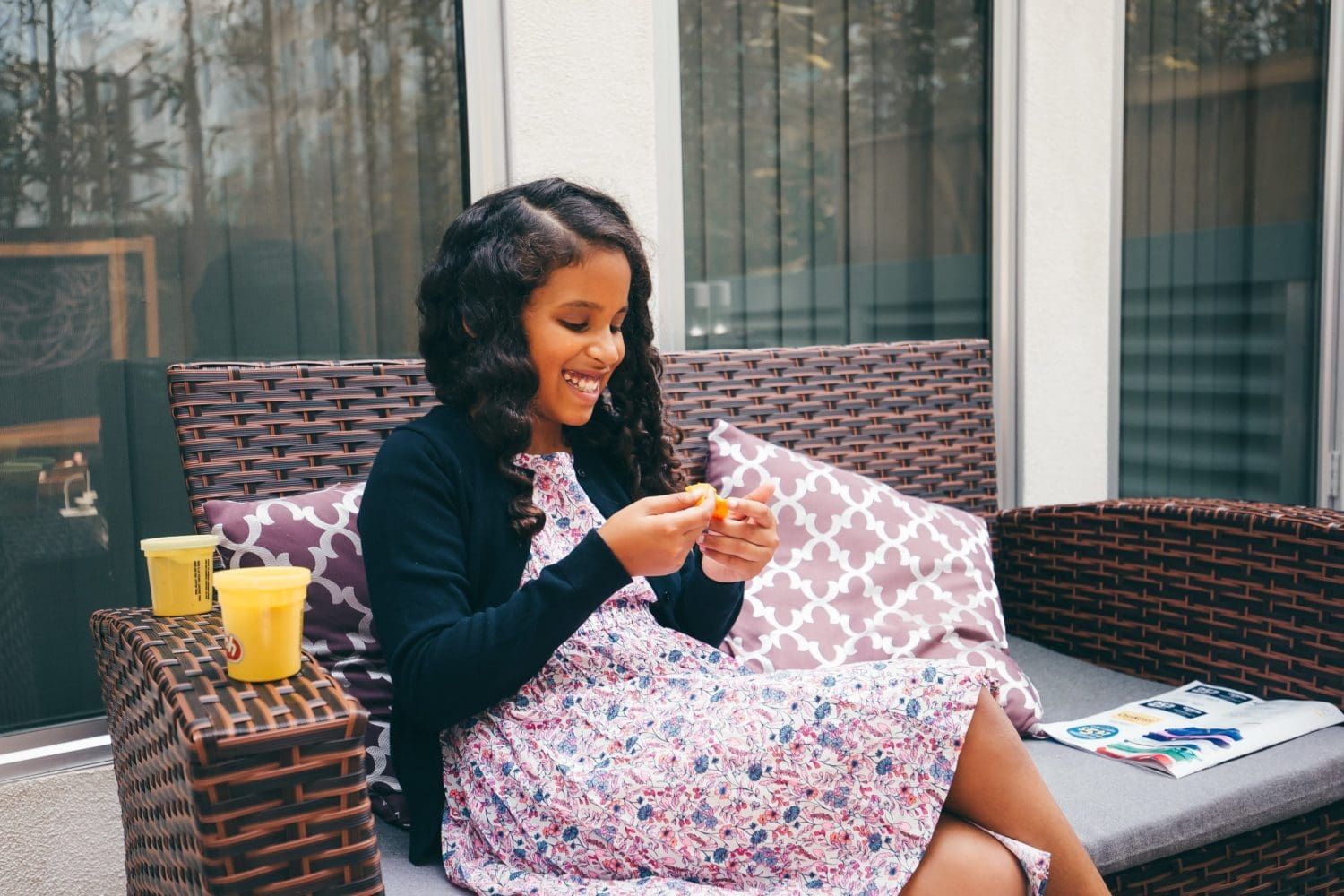 As soon as we hit the door I turned her loose and she started browsing and took off to show me all the things she loved. Next thing I knew all I heard was "I'm so going to try this one mom!" Followed by "OMG, look mom." "This one is soooo cute!"…Typical tween lol. Meanwhile, all I had to do was chill while she did her own school shopping. Can you say WINNING! Once she chooses what she wants we meet up and head to the fitting room where I give my final approval.   Back To School With OshKosh B'gosh
We love turning the OshKosh fitting room into our little runway where she can strut her stuff and show off her new finds for back-to-school. One thing I've learned about Reese is she's very creative and knows exactly what she wants. She's not afraid to try new colors, prints or designs and just be herself. She can turn any outfit into a "wow-fit,". The first outfit she picked was this cute striped long-sleeve t-shirt with a sequin heart and some adorable flats with the face of a kitty cat. She said it would look really cute with a denim jacket when the weather cools off and she was totally right. How adorable is this outfit and these shoes?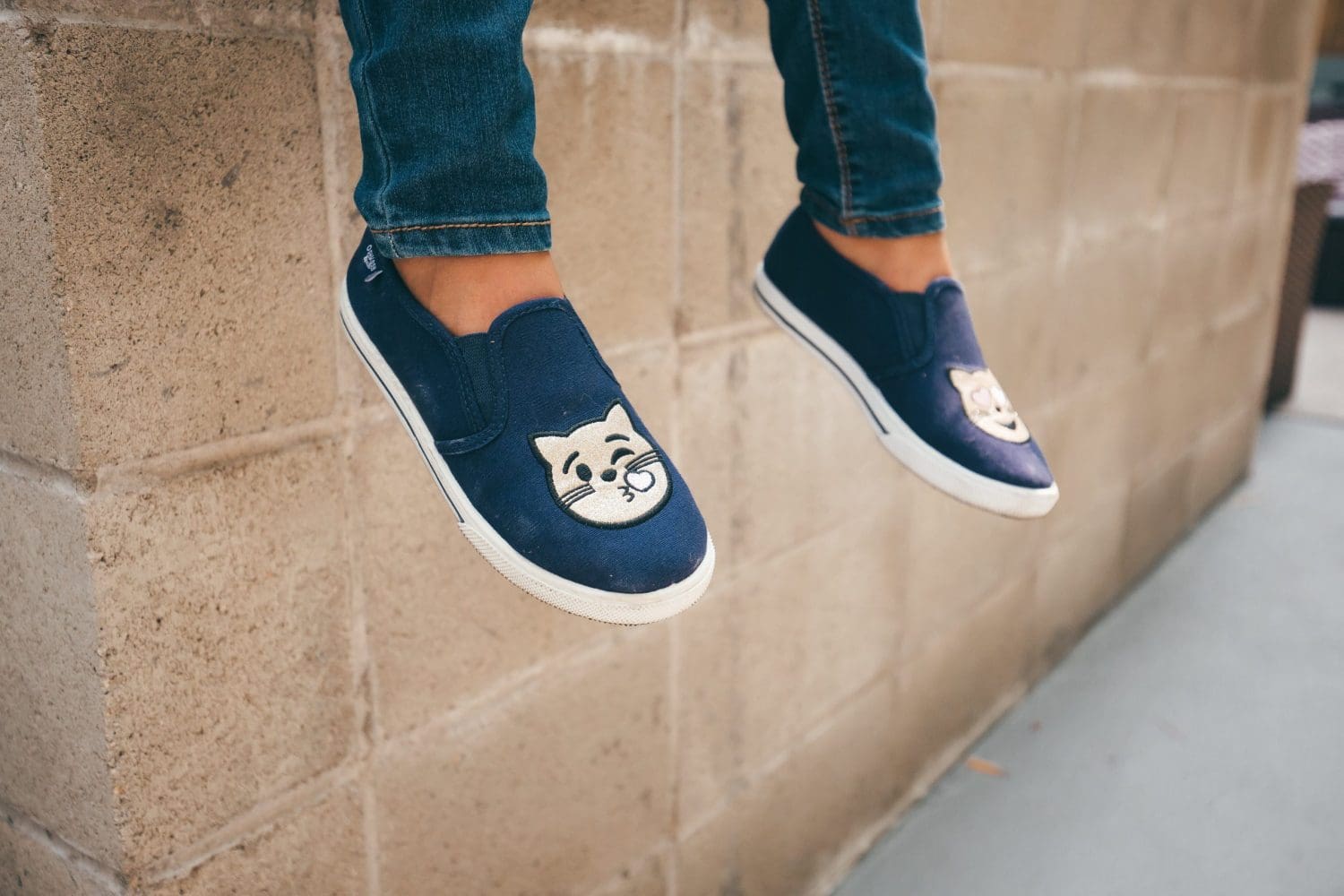 If you still haven't completed your back to school shopping and you're clueless about kids fashion and don't have your own little "Reese the stylest lol" (like me), head to the OshKosh website where you can check out OshKosh's various styles and see how they style outfits. While you're at it, click here to find an OshKosh B'gosh store near you Back To School With OshKosh B'gosh
I love that OshKosh guarantees that your child's personality shines through no matter what styles your child picks. They offer a wide selection that allows us to mix and match, and create outfits that are stylish throughout the school year. I always encourage Reese to pick things that fit her personality whether it's patterned leggings, an awesome pair of jeans, or a spaceship graphic tee, but also pieces that are easy to mix and match. Skinny jeans are a must for her in different washes and so are fun and colorful tops and dress!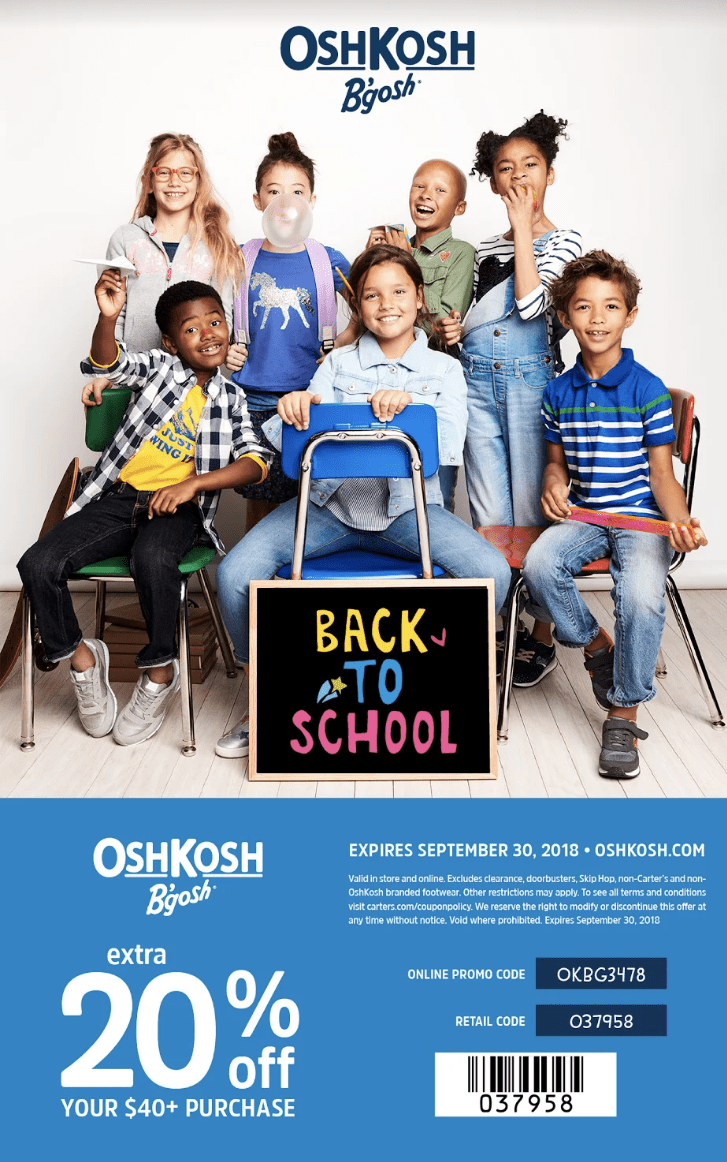 In the end, it's all about finding an ensemble that represents your child, and OshKosh offers a variety of practical fashion pieces at a great price. Speaking of price, when you're shopping at the store, don't forget to use a coupon to save more on your purchase. We used this coupon code – retail code: 037958 when we shopped in store, and this code a few days later when we jumped online to order a few more items OKBG3478.
No matter what your little one ends up picking, encourage them to be themselves this school year and your kids will shine all year long. Thank you OshKosh B'gosh's for always designing amazing back to school options. Back To School With OshKosh B'gosh