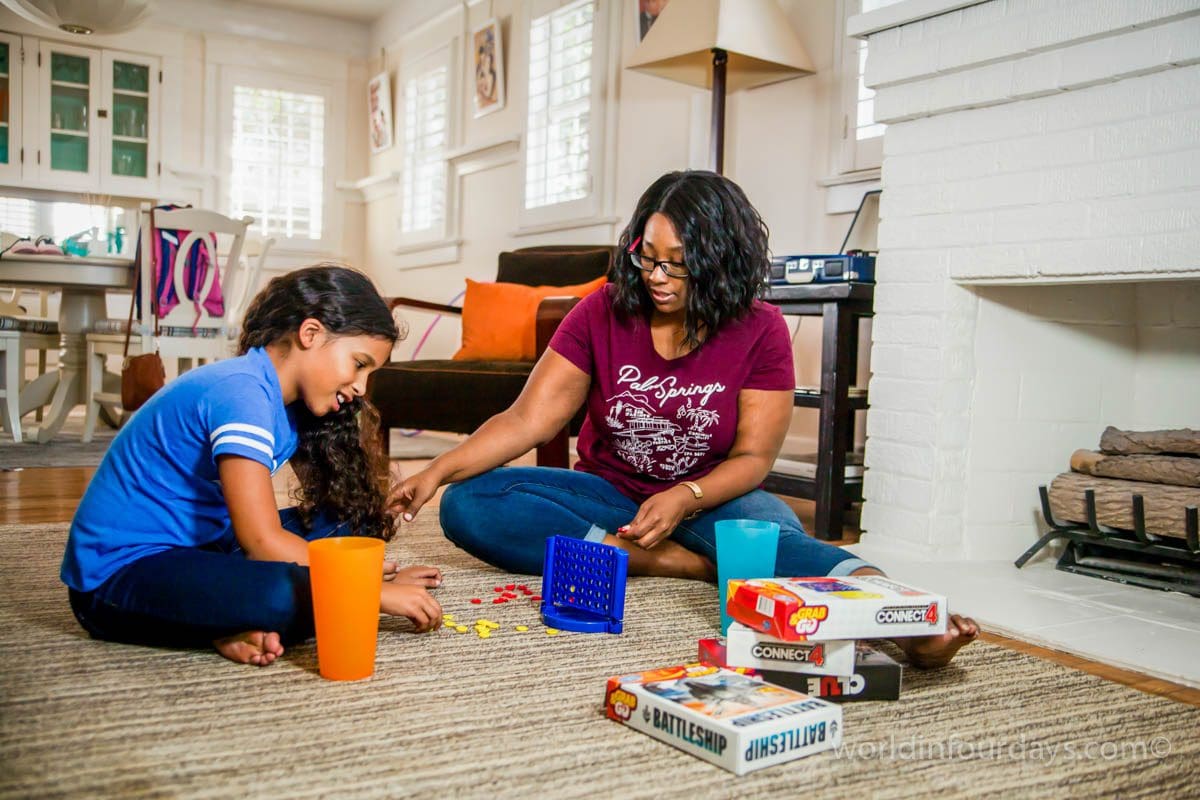 I finally managed to convince Reese that unwinding with her momma can be really cool. After all, I can be a cool mom. Imagine that! Tweens and parents, having a blast! But in order to make the evening more fun, I knew I'd have to plan a family game night that was unlike all others. To do this, I decided to come up with a list of board games that I knew she would love. Best Board Games For Family Game
I strongly encourage you to try to make an effort and spend quality time with your kids because it's important. Time goes by so fast, but we don't see it until our kids are off to College. Ugh! I'm getting all sentimental!
If you're running out of ideas and are having trouble trying to set up a fun game night with the kids, then check out my post, "Why We Need To Bring Back Family Game Night, And How To Get Your Kids Excited About It" for some nifty tricks and tips on how to approach it. I absolutely love game night at my house because we get to laugh and create memorable moments that my child will remember forever. But if you're scrambling to find the best board games even your tween will love, then check out our lovely collection ahead:
Six of The Best Board Games For Family Game Night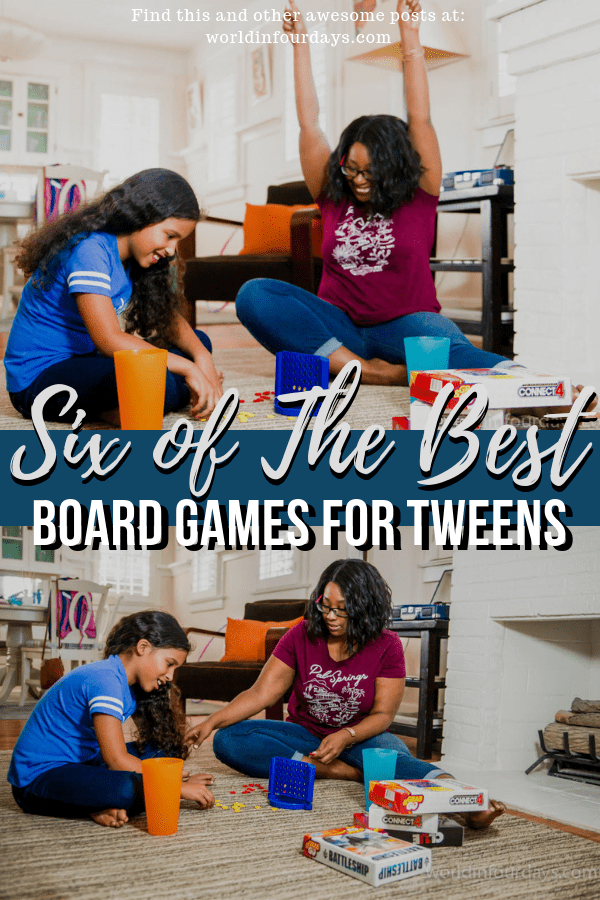 Hedbanz
Hedbanz is awesome because you can teach your kids how to improve their communication skills while teaching them the art of reasoning and deduction. It's basically a guessing game where each player has to figure out what's on the card attached to their headband. The first player to guess correctly three times wins the game.
Witz & Wagers
Witz& Wagers is perfect if you have more than one kid because you'll need to create two teams, each of whom will have an adult and a child trying to beat the other team. The thing I love about this game is that you don't have to know the right answer. You're just guessing, and whoever makes a guess that's closest to the right answer wins. We've definitely laughed quite a bit playing this game. Best Board Games For Family Game
Monopoly
Sometimes you have to go with the classics, like Monopoly. Yes, it might be time-consuming, but you're spending quality time with your family, so that's not so bad is it? And besides, you get to teach your kids how to manage money, take financial risks, and buy real estate. Those are definitely some great skills to learn for the future.
Scrabble
Scrabble is another classic that allows you to have a few laughs while teaching your kids to build their vocabulary and learn to spell things correctly. Along the way, you'll have unforgettable moments, like when someone tries to convince everyone else that a word they made up exists, or when one of you accidentally knocks all the pieces off the board. Yeah, it's happened to me. Best Board Games For Family Game
Watch Ya' Mouth
Watch Ya' Mouth will really tickle your funny bone. Every player gets to wear a mouthpiece and then they have to try and say a bunch of phrases. The keyword here is to try because the noises your family will make while trying to speak clearly will have everyone laughing. Oh, and the mouthpieces are totally washable.
Clue
Clue was my favorite board game when I was a child. I just loved the mystery that came with pretending to be some sort of amateur detective. When all my family is visiting, I ask everyone to dress up to play the roles of each character before trying to solve the crime, and it's so much fun. Best Board Games For Family Game