Walk into my house on any given day and you'll smell freshly baked pastries. We love cookies. Scratch that. We are slightly obsessed with cookies! We'll also take a fabulous milk shake; have been known to wander aimlessly through candy stores; and look longingly into the display windows of cupcakes shops. Fun Dessert Places In NYC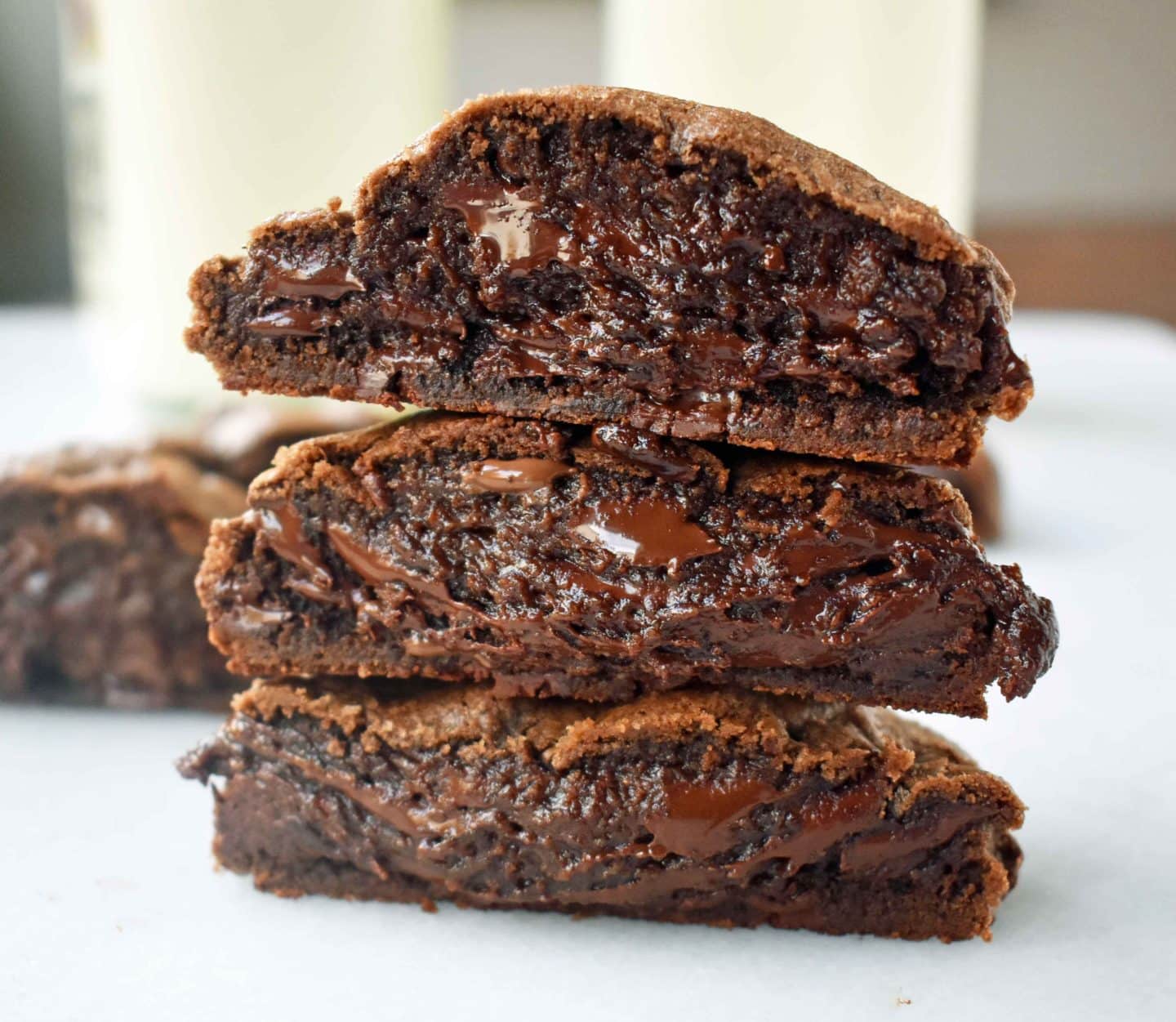 Because we're bakers, we make it a point to visit at least one dessert-themed establishment when we travel. We will go completely out of our way to try something new when it's been getting lots of hype, and sometimes, we're disappointed. We may not discriminate when it comes to sugary confections, but we're also not easily impressed, so you can trust us when we recommend a new spot. Fun Dessert Places In NYC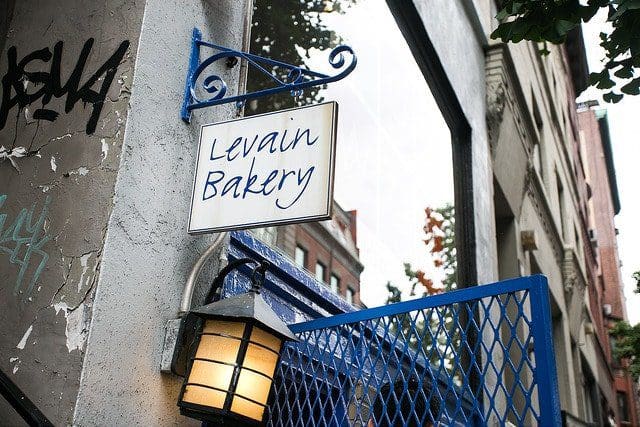 We've been to New York City many times, and often I believe it's true that you can find the best of everything there. It's certainly the case when it comes to food, and dessert options are no exception. If you have a sweet tooth like mine and will be in NYC, add these decadent destinations for dessert lovers to your must-see list! Fun Dessert Places In NYC
Fun Dessert Places In NYC – Levain Bakery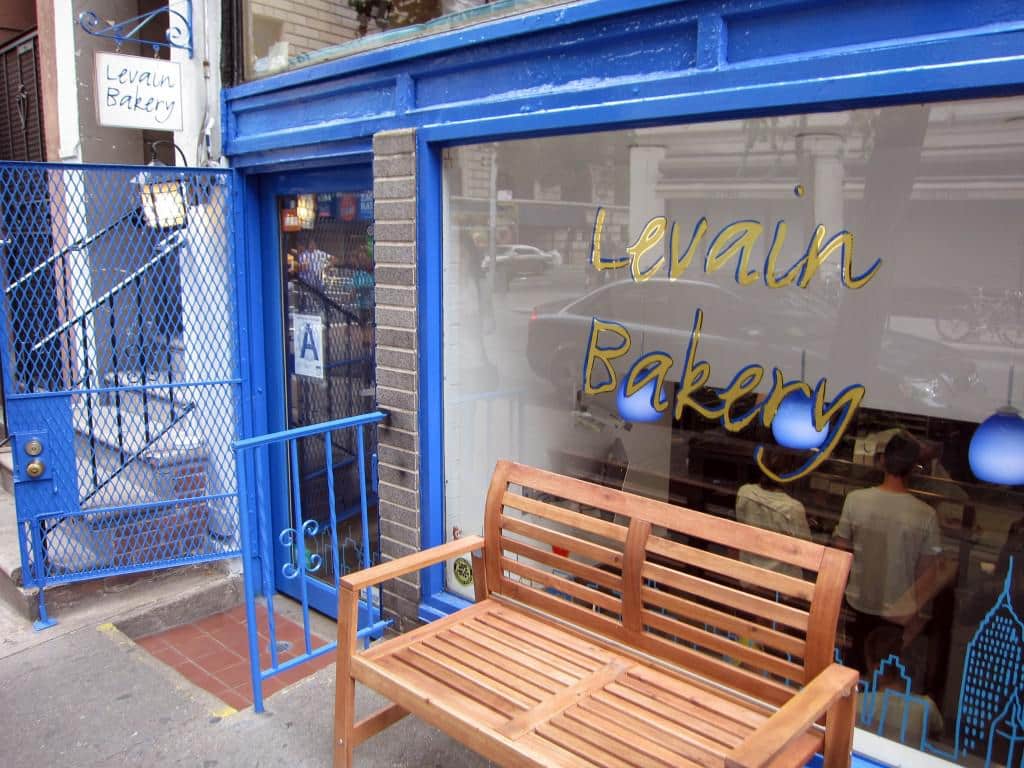 As a true cookie connoisseur (and a well-versed NYC visitor), I can confidently say this bakery makes the best cookies in New York City! I dare say they're the best cookies I've had in my entire life! I know, I know, I was skeptical, too, but with the perfect amount of crunch around the edges and a chewy center (even after being left out overnight), these babies take the cake—er—cookie!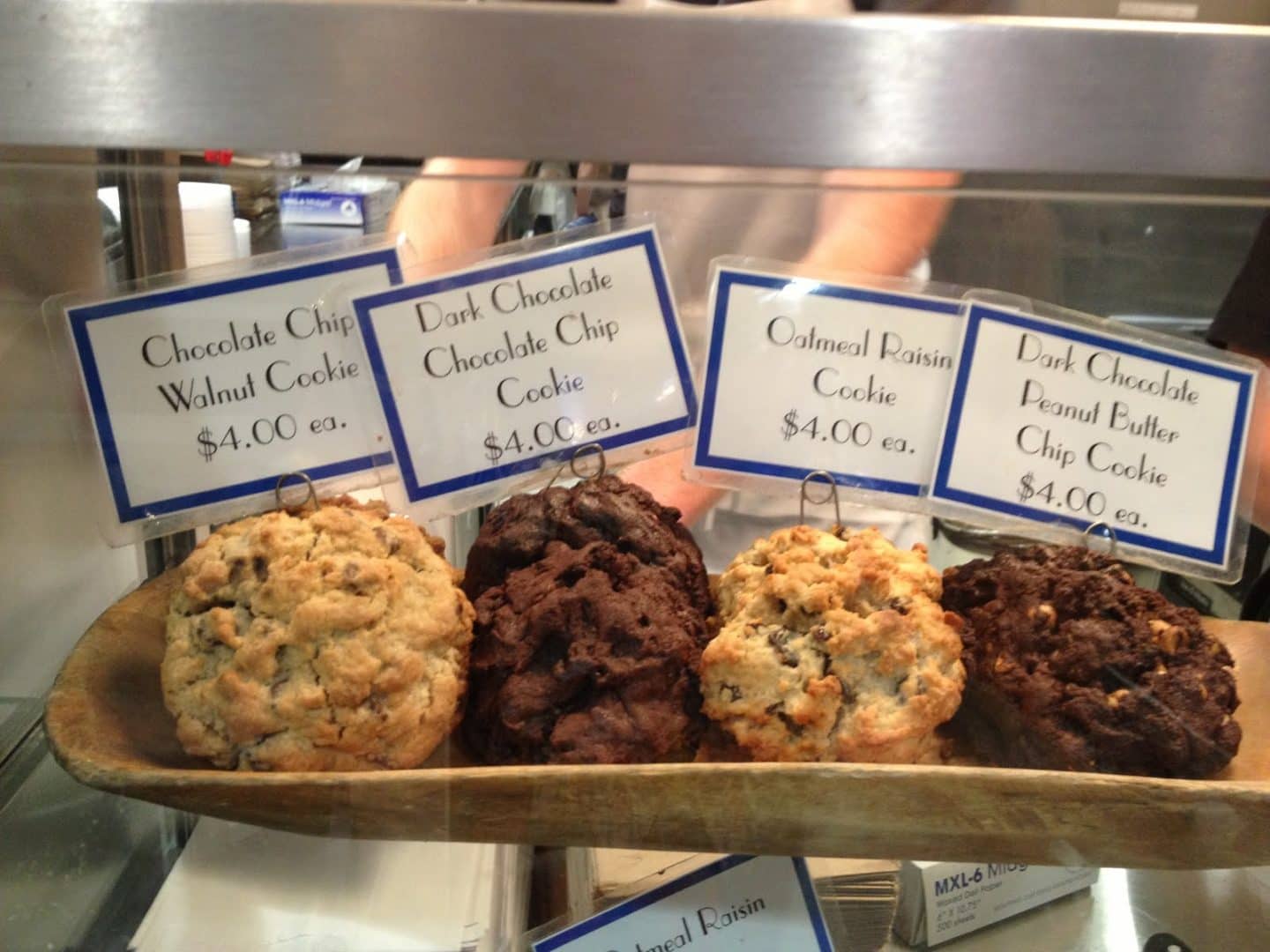 Located on the Upper West Side, Levain Bakery prides itself on knowing its regulars by name, even though the shop now serves long lines of tourists every day. It has such an amazing reputation that the line of customers usually extends past the front door! We were lucky enough to avoid the rush by going early and by choosing a Monday to visit, instead of a Saturday or Sunday. If you go on a weekend, be prepared to wait! Fun Dessert Places In NYC
But the wait will be well worth it! Everything from its unique rustic bread to its renowned six-ounce chocolate chip walnut cookie is baked on-site daily with high-quality ingredients. Levain clearly focuses on quality versus quantity with its four cookie varieties: peanut butter chocolate, chocolate walnut, oatmeal raisin, and dark chocolate chip. These cookie mountains, as they should be called, are layers upon layers of ooie gooey goodness. Fun Dessert Places In NYC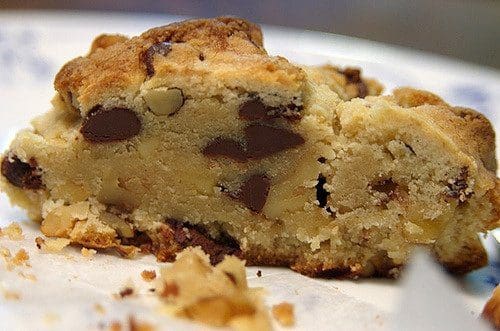 And the company has a soul: the food that doesn't sell each day is donated to help feed the hungry. How great is that? Fun Dessert Places In NYC
Two friends founded the bakery in 1994, on a quest to create the world's greatest chocolate chip cookie. (Did they ever!) Their dream grew into a popular neighborhood staple and soon became a hot spot for epicurious travelers from around the globe, like myself. Levain Bakery now has four locations throughout New York and even ships worldwide through their online store.
To see these cookie masterpieces for yourself, check out my Facebook Live video. And if you try them for yourself, be sure to post a picture using the hashtag #ShareLevain.
Fun Dessert Places In NYC – Black Tap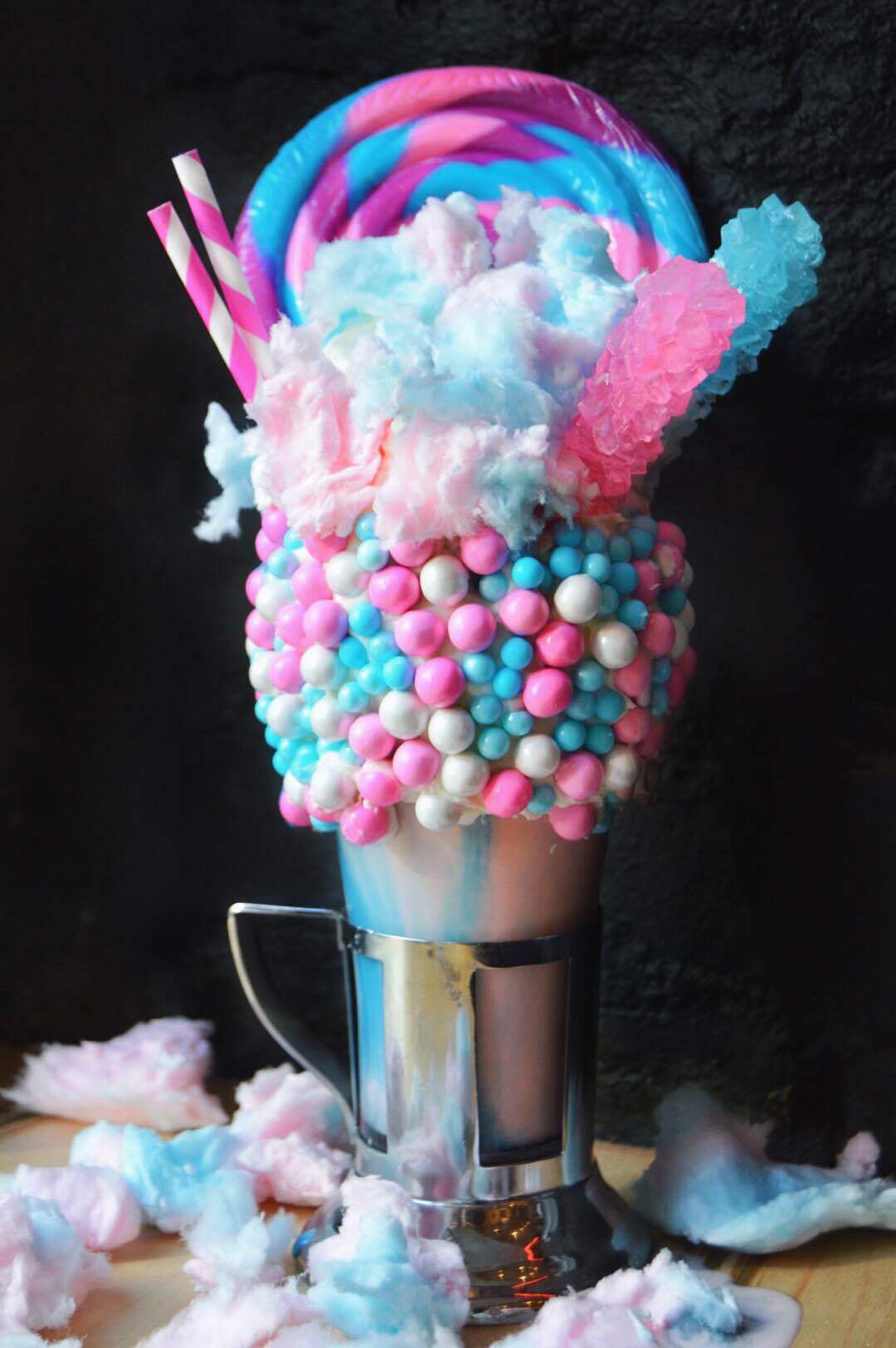 The best item on the menu at this super chic craft beer and burger bar is actually neither a beer nor a burger: it's a milkshake. Willy Wonka himself could not have dreamed up more creative confections, and I swear these things weigh as much as newborn babies!
While their classic milkshakes are delicious, it's their Crazy Shakes that seem to be made for Instagram (and need no filter, I might add). Piled high with toppings, you can choose from such flavors as the Bam Bam shake (complete with a Fruity Pebbles Rice Krispy Treat, a strawberry Poptart, and a Nerds rope) or the Cake shake (which comes with an actual slice of Funfetti cake on top). My daughter had the Cotton Candy shake, which was strawberry ice cream and a vanilla frosted rim with blue and pink pearl chocolates. It was topped with a pink lollipop, rock candy, whipped cream, and actual cotton candy. (I could have lived without the sugar high that followed, but YOLO, amirite?) Fun Dessert Places In NYC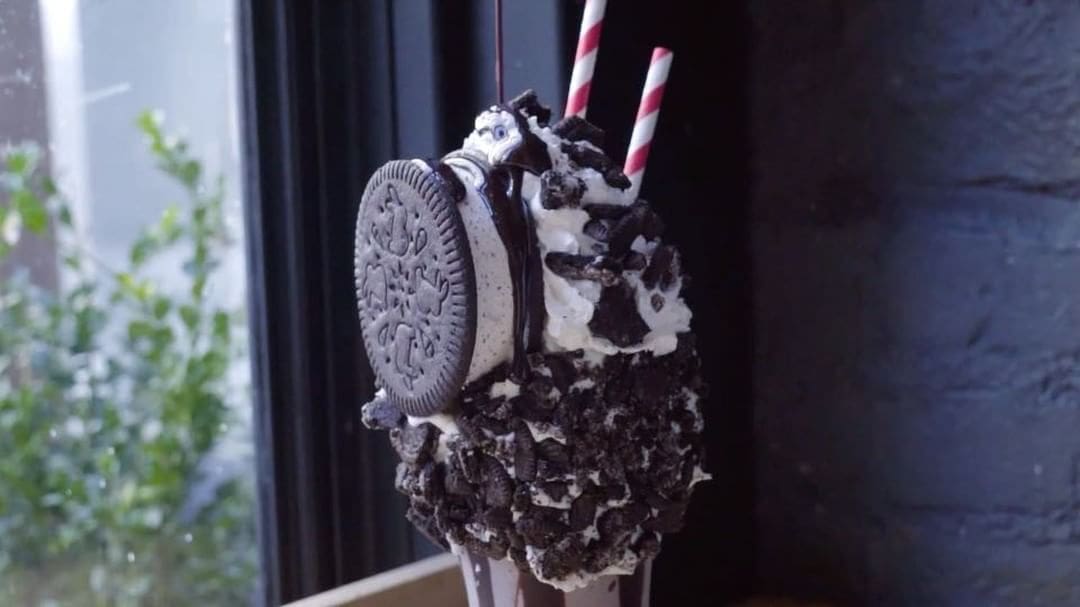 What's fun about Black Tap is that the locations offer different flavors at each. The interiors are pretty cool, too. They're modern and inspired, full of colorful art set against a backdrop of black and white. The restaurants really feel like contemporary malt shops.
One small pro-tip: Call ahead to the location you'd like to visit. When we went to the one on Broome Street, the line was out the door and our expected wait time was two hours. We were able to confirm that the Meatpacking District location had no wait, so we hitched an Uber over there. Fun Dessert Places In NYC
For a sneak peek of these out-of-this-world treats, watch my Facebook Live here.
Fun Dessert Places In NYC – Serendipity  3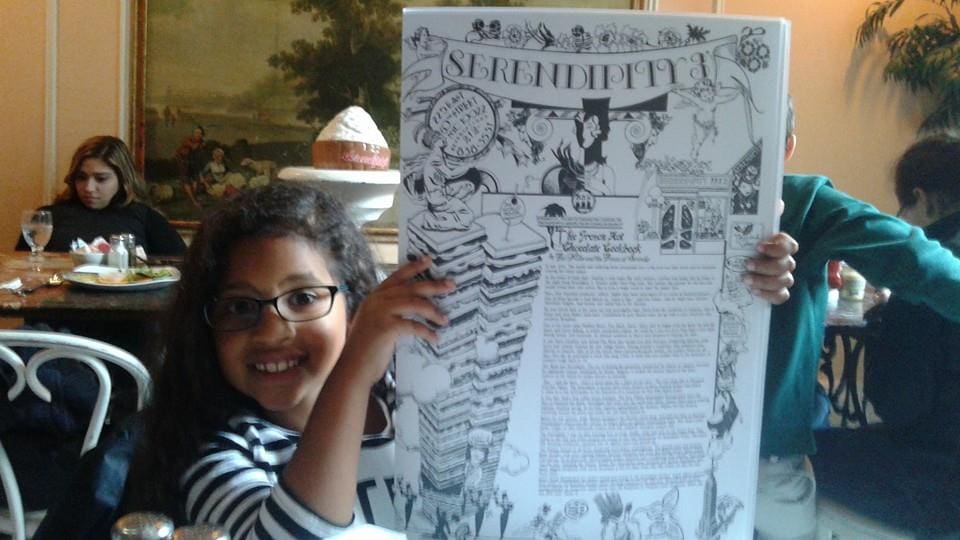 Located on East 60th Street, between 2nd and 3rd Avenues, Serendipity 3 is famous for its $1,000 ice cream sundae made with 23-carat gold and the world's rarest chocolate…You read that right! The "Golden Opulence Sundae" is made from Tahitian Vanilla ice cream infused with Madagascar Vanilla, wrapped in edible gold leaf, drizzled with the world's most expensive chocolate (Amedei Porcelana), and topped with chunks of Venezuelan Chua chocolate. I'm sorry to say we have not tried this one, but it's important to know that this sundae is the reason for frequent celebrity appearances and the restaurant's notoriously long wait times.
I suggest you put your name on the list and then head across the street to grab a bite to eat at Patsy Pizza before returning to Serendipity 3 for dessert. Fun Dessert Places In NYC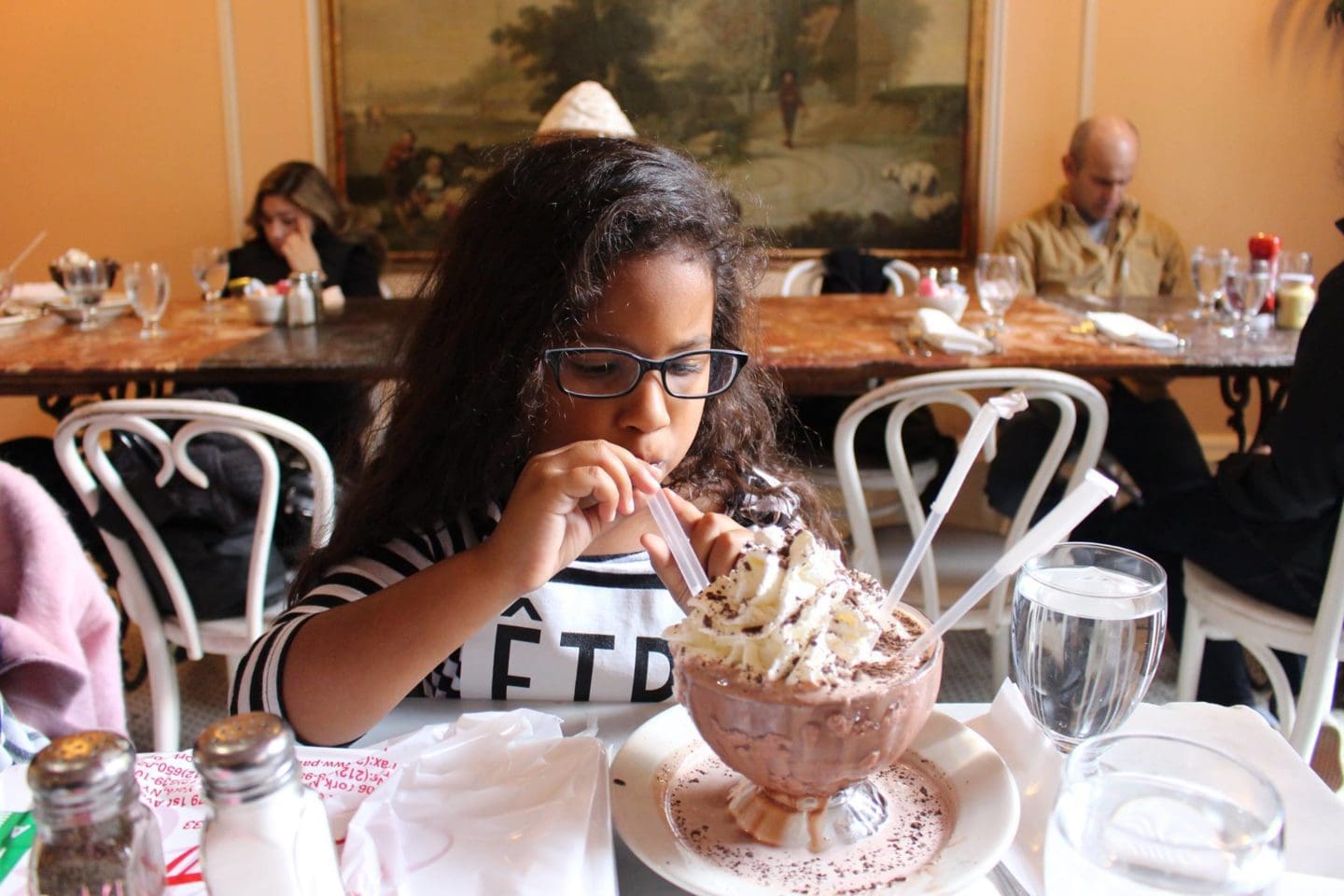 Once there, you can choose from the frozen drinks (like the pineapple lime and the "Apricot Smush"), the huge selection of pies, and the "Drugstore Sundaes" (including the "Outrageous Banana Split" and the "Coward's Portion" of it, if you choose)…that is, of course, if you aren't there for the "Golden Opulence!" If you're a fan of Reese's Peanut Butter Cups, you've got to try my favorite: the frozen peanut butter hot chocolate. Best Desserts In New York City
So, what's your absolute favorite spot for sweets in the Big Apple?
This is a sponsored post. This means I received payment and/or product in exchange for a review of the brand. My reviews, however, are not influenced by payment, all opinions are my own and are no reflection of the brand featured.