Everyone has their food weakness, for me that weakness is donuts but not just any donuts, California Donut. California Donut is a retro style bakery located in Los Angeles, California specializing in gourmet donuts. They are honestly hands down, the Best Donuts in Los Angeles!
I have been here more times than I can count and way more than my waistline can probably handle, and each time I fall in love with a new donut. My favorite by far is the bacon maple followed closely by the strawberry nut which regardless of what anyone says, I'm counting as healthy because after all, it's covered in fruit! Kids love this place because of the cute animal themed donuts and all the cereal flavors. Whenever we are in the area California Donut is a must.  My daughter loves the panda donut and the lucky charms donut. I suggest buying a dozen so you can try them all.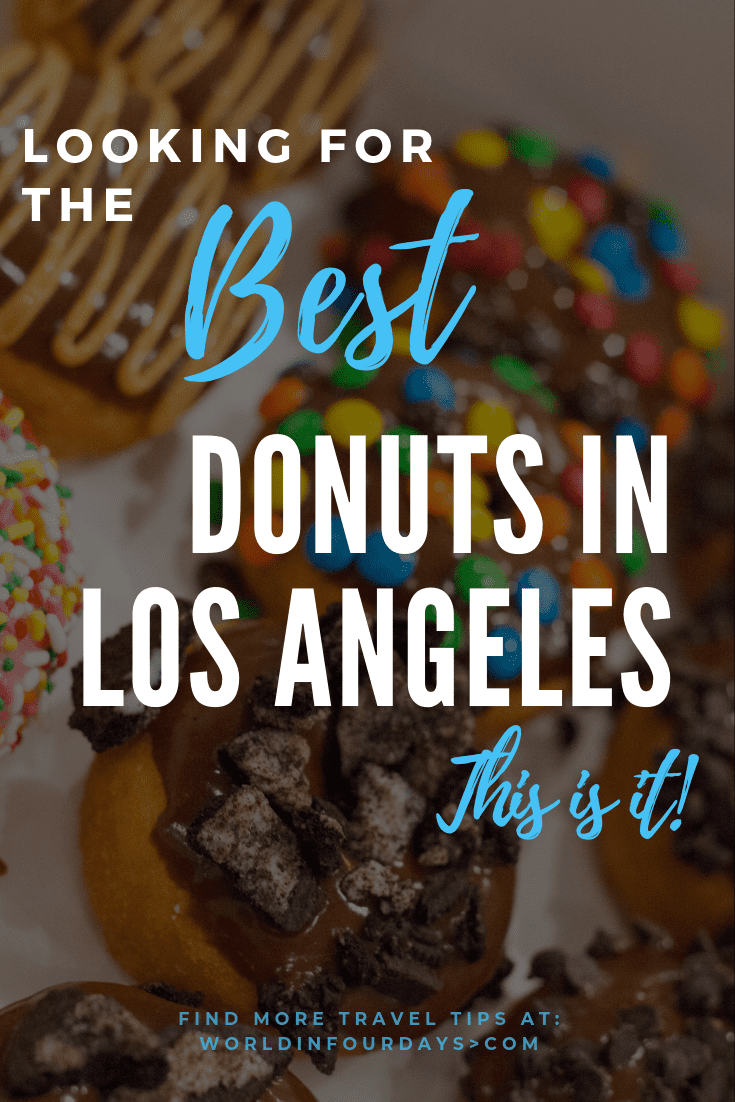 California Donut is open 24/7 and if you want to avoid the long lines (which can be 20-30 people deep) and the awful parking situation, I suggest going later in the evening but even then, expect to wait at least 10 minutes. Best Donuts in Los Angeles
Best Donuts in Los Angeles
Looking for some donut porn? Follow California Donut on IG:@californiadonuts
3540 W. 3rd St
Los Angeles, California 90020
www.cadonuts.com
Copyright © 2020 The World In Four Days | A Lifestyle & Family Travel Blog · Theme by 17th Avenue
Sharing is Caring
Help spread the word. You're awesome for doing it!