Ideas For The Best Mother-Daughter Trips & Mother-Daughter Day Trips No Matter How Old Your Daughter Is. 
I love to travel as you well know if you've been reading my blog. And while I love going anywhere and everywhere, some of my favorite times have been those mother-daughter trips I've taken with Reese. Sometimes they're just mother-daughter day trips while other times, they're full-fledged stays in another place. All of them though have created special memories that fill my heart, and hopefully, hers too. For the best mother-daughter trips, you don't have to spend a fortune or go too far. Sometimes those mother-daughter day trips are the perfect way to bond with your girl and let your hair down. You need this and she does too.
Let me guess…you need some suggestions for the best mother-daughter trips. Lucky for you, I've got you covered. No matter how old your daughter is, these mother-daughter trips will be perfect!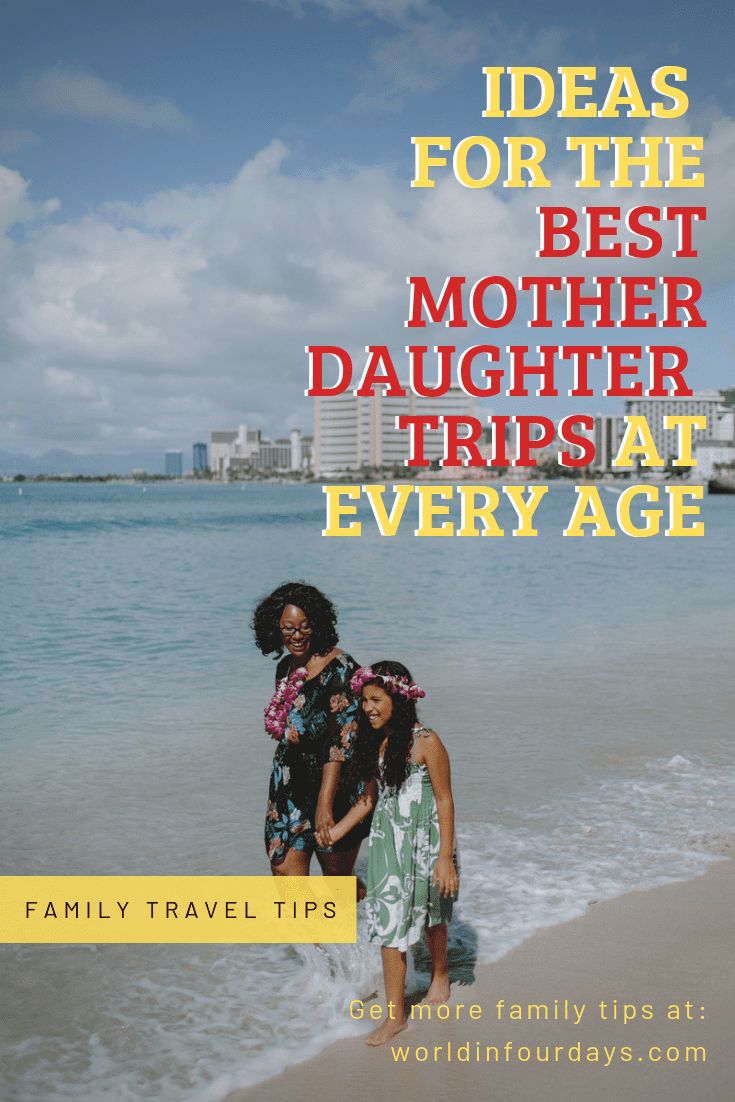 Young Kids
If you're near a theme park or even a smaller amusement park, this is the perfect place to go for the best mother-daughter trips. Your kids will see you're not too old to have fun. Plus, places like Disneyland, Disney World, or Magic Mountain can really bring out your own inner child, something you can't forget to nurture for your own happiness.
Older Teens
Looking for mother-daughter day trips? Then take your best girl to a local spa. Spafinder.com makes it easy to track one down near you. Teach her how to unplug and reconnect with herself and with you through self-care. Starting them early on how to pamper accordingly will be one of the best gifts you'll ever give her. Plus, you could definitely do with a day of refreshing your spirit too!
Young Adults
If your daughter is an adult of legal drinking age, why not teach her the art of wine tasting? The vineyards are gorgeous here in California. If you're in the state or even willing to take a big trip with your big girl, consider Temecula, Santa Barbara, or Napa! This will be the ultimate of mother-daughter trips!
Adults
And if she's really all grown up, steal her away for one of the best mother-daughter trips you'll ever have together. A luxury staycation or even a mini-vacation will be perfect. Plus, she can help pay her own way. Discuss your plans first and then choose a luxury hotel that you've both been dreaming of. Go all out with dinner, catch a play, and enjoy time together as two grownups!
Well, I have to admit, I'm not in a hurry for Reese to grow up too quickly, but I will always make time to have mother-daughter day trips and vacations with her. I hope these ideas helped you to come up with plans to have the best mother-daughter trips with your daughter too!