Colorado Springs is a breathtaking haven for outdoor enthusiasts. Its awe-inspiring landscapes are the perfect playground for people of all skill levels, hoping to unplug for the hustle and bustle of daily life. The city has over 9,000 acres of parkland and 500 acres of trails to explore. With such a wide variety of things to do while vacationing there (from water sports to hiking, to horseback riding) it'll be hard to pack light, but I've got a Colorado packing list to prepare you. 
Colorado Packing List: Prepare to be splashed
If you've ever had any desire to go whitewater rafting, this is the place to do it. The Arkansas River is the most popular river for rafting in the U.S. It's got everything from scenic, family-friendly rapids to multi-day, challenging ones. Show your kids that the great outdoors can be just as thrilling as any theme park rides! How To Pack For A Colorado Springs Outdoor Adventure
While you won't need to pack any equipment to enjoy this excursion, you'll want to add old sneakers to you Colorado Packing List that you don't mind getting wet. Any other type of shoe is not only impractical but can actually be dangerous. Wear a bathing suit, shorts, and a lightweight, waterproof jacket to protect you from the sun. (And ladies, this is definitely not the time for a bikini!) Most rafting outfitters actually sell wetsuits. How To Pack For A Colorado Springs Outdoor Adventure
The key to staying warm is drying off quickly, so steer clear of cotton fabrics. Don't bother bringing towels because they'll only get soaked, and space is super limited in the raft anyway. Wear sunscreen and consider also wearing sunglasses with a strap. Keep extra sunscreen, dry towels and clothes, and plenty of drinking water in your car. How To Pack For A Colorado Springs Outdoor Adventure
Colorado Packing List: Get Ready To Fly High 
How magical would it be to take your family or significant other on a hot air balloon ride? This is definitely one of those bucket list items, and Colorado Springs is the perfect place to check it off! You'll take in unforgettable mountain and city views when you take a ride there.
Before you hop in the basket, be sure you have proper head and foot gear added to your Colorado Packing List. That's right, heat radiates down from the burner periodically, so you'll be much more comfortable with something on your head. And because the ground is unstable, climbing in and out of the basket can be tricky, and you'll probably have to walk out into a field of some sort to get to the balloon, it's important that you wear sneakers or flats.
While this could be a super romantic date, it's also not really the best venue for formal attire. Keep it casual so you'll be comfortable and able to focus on the ride of a lifetime. How To Pack For A Colorado Springs Outdoor Adventure
Colorado Packing List: Take A Hike 
Whether you're looking for rock formations to rappel down, fossil beds to explore, or just want to take Fido for a walk, Colorado Springs has some of the country's most beautiful trails. Scale the pancake rocks, skateboard in Memorial Park, or hike through the ever-popular Garden of the Gods. How To Pack For A Colorado Springs Outdoor Adventure
There you'll find 15 miles of gorgeous trails, many of which are easy enough for beginners. No matter which of these activities you choose, be sure to add plenty of water to your Colorado Packing List. Altitude sickness and dehydration are no joke! Did you know that hiking with even just a lightweight pack can burn about 500 calories an hour? For this reason, you should bring food, even if you plan to be back by lunchtime. If you'll be out in the summer, know that afternoon thunderstorms are common, so bring a waterproof rain jacket, too. How To Pack For A Colorado Springs Outdoor Adventure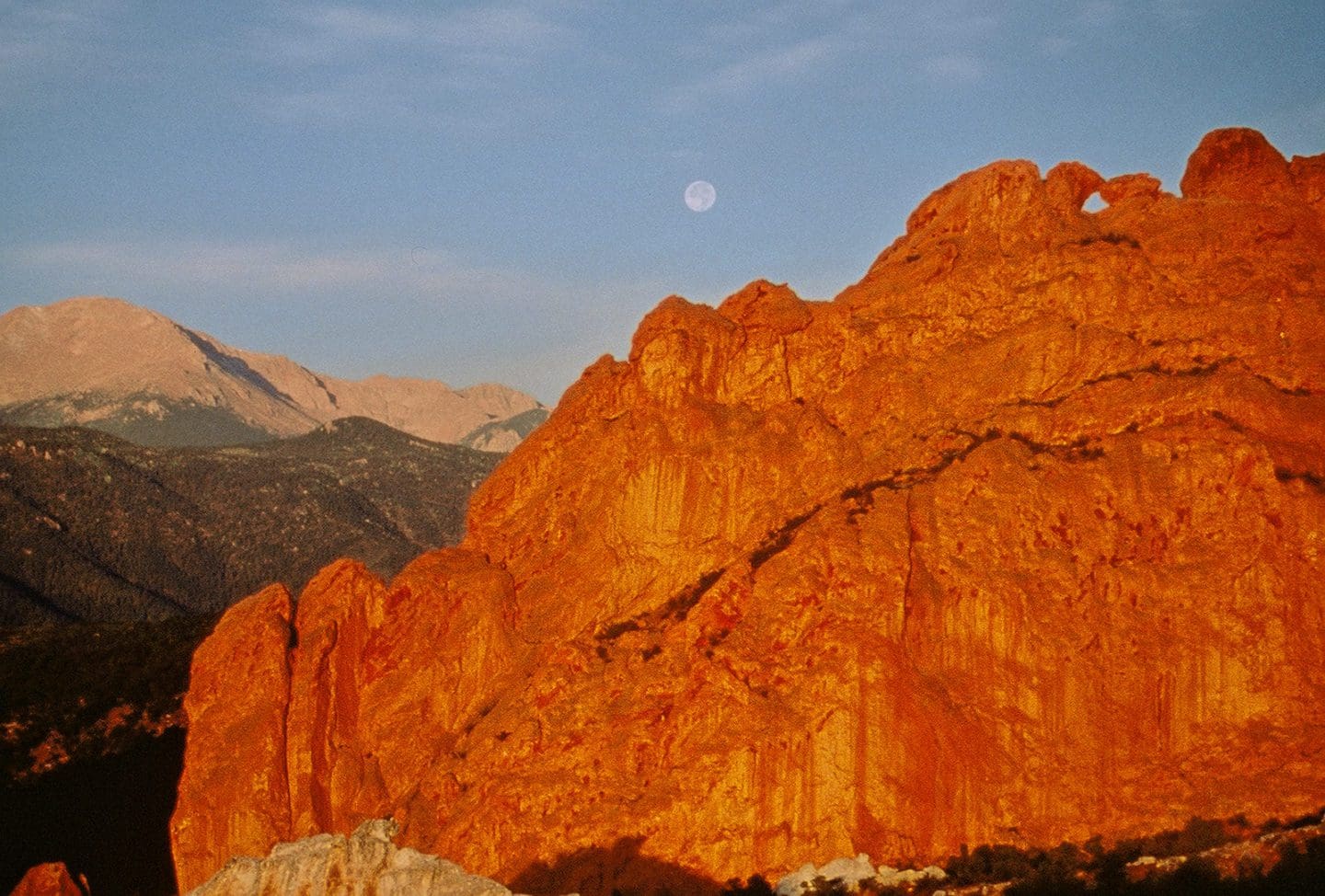 Don't be fooled by the cooler weather of the Rockies; Always wear sunscreen and bring sunglasses. Avoid cotton fabrics that take a long time to dry, and pack medium weight trail running shoes to wear. Heavy boots are likely overkill unless you're planning something major.  If you're going off the beaten path, bring navigation tools, a watch, a fire source, a flashlight, and a first aid kit. H
Discover more about Colorado Springs How to Pack for Colorado Springs adventure
Facebook | Twitter |Instagram | Youtube | Pinterest
Have you been to Colorado Springs? What did you add to your Colorado Packing List?
This post is in partnership with the Colorado Springs CVB and I have received compensation for this post. Thoughts and opinions expressed in this post are my own and have no reflection on the CVB. www.visitcos.com