During the Holidays one of the most popular questions asked by Costco members is, Does Costco Sell Christmas Trees? Followed closely by Does Costco Sell Live Christmas Trees and How much are Christmas Trees at Costco? If you're heading to Costco this Holiday season in search of a Christmas Tree this post has all the answers.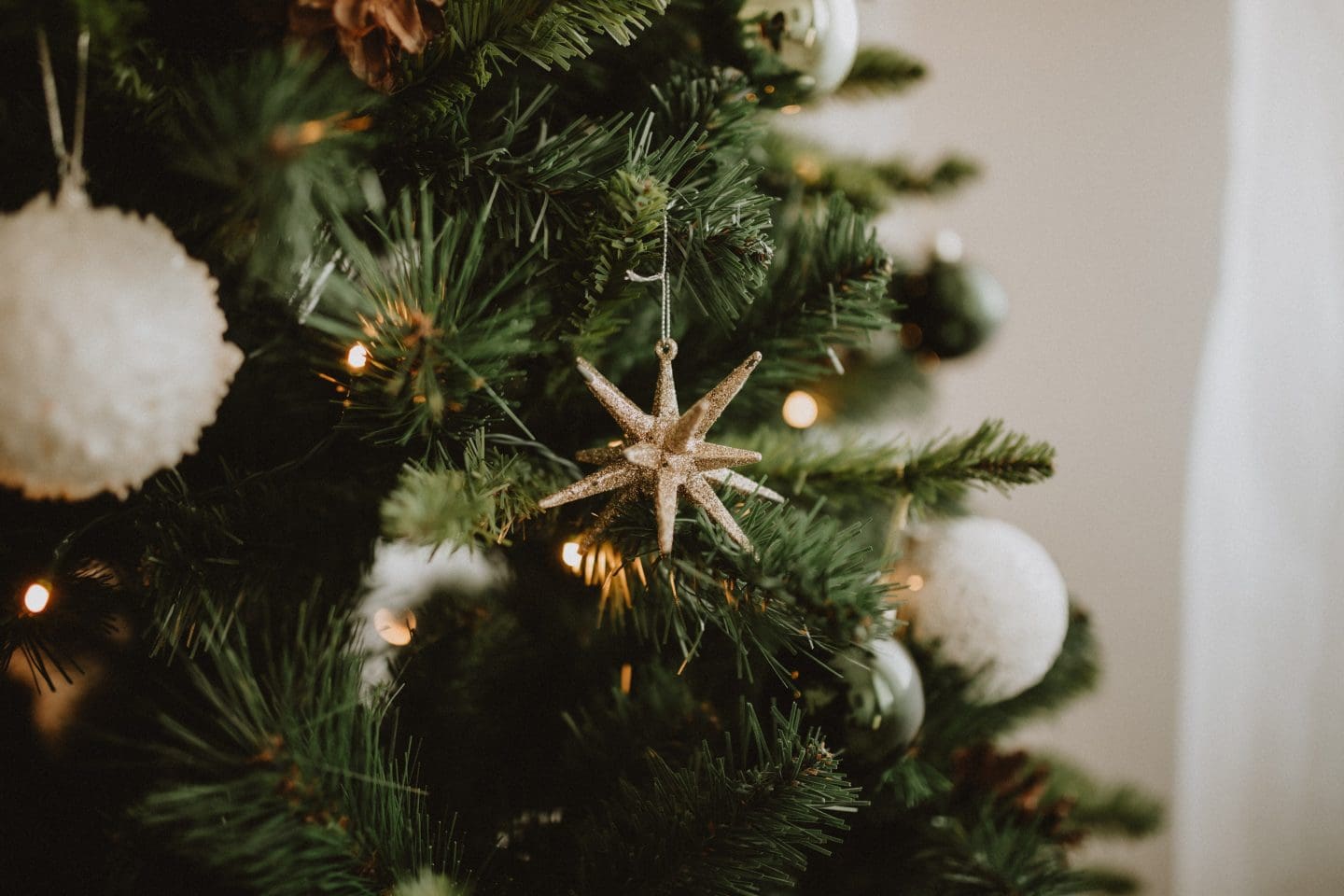 With Christmas right around the corner, you probably have a lot going on! You're shopping for gifts, planning Christmas dinner, and probably putting up a Christmas tree. Did you know Costco can help you with all of that, right down to the live Christmas tree? 
Does Costco Sell Christmas Trees?
One of the most popular questions asked during the holidays is Does Costco Sell Christmas Trees? If you're looking for a Christmas tree and wondering the same you'll be happy to know that yes, Costco does indeed sell Christmas Trees.
Does Costco Sell Live Christmas Trees?
If you're headed to Costco in search of a Christmas Tree this holiday season, you'll have a lot to choose from. Costco sells both live Christmas trees and artificial Christmas trees at select Costco locations. Sizes vary from location to location but you can find everything from tabletop trees to beautiful Costco 9 ft Christmas trees.
Does Costco Sell Pop Up Christmas Trees? 
If space is an issue but you still want a Christmas Tree, consider a Pop Up Christmas Tree. Pop Up trees are perfect for small spaces because they fold down when they are no longer needed and can be easily stored. They come in a variety of sizes are Costco does sell pop up trees during the Holidays.
How much are Christmas trees at Costco?
The cost of Christmas Trees at Costco is going to vary depending on the type of tree you are looking for. An artificial Christmas tree is going to cost much more than a live Christmas tree because it lasts longer. A small tabletop Christmas Tree is going to cost less than a 9 ft Christmas tree. Also, the price is going to vary from store to store and region to region, depending on trucking costs. Here is a look at pricing based on the region.
In the Bay Area, expect to pay about $57 for a Noble Fir and $35 for a Douglas Fir.
In the Northwest (ie. WA, UT, ID, etc.) expect to pay $50-$57 for Noble Fir and $32 for a Douglas Fir.
In The Southwest (ie Southern California, Arizona, Colorado, Nevada, and New Mexico) expect to pay about $60 for a Nobel Fir and $35 for a Douglas Fir.
In the Northeast (ie VA, NJ, MD, PA, and NY) expect to pay between $40-$55 for a Fraser Fir
In the Southeast (NC, FL, TN, SC, and GA) expect to pay between $42-$55
In the Midwest (IN, OH, MI and IL) expect to pay about $42
In Texas, prices range from as low as $20 to as much as $55 depending on size and type.
How Much Are Artificial Christmas Trees at Costco?
Costco sells 7.5′ Costco artificial Christmas Trees for just under $300. 9′ Costco artificial Christmas tree for just under $400. A 12′ artificial Christmas tree from Costco will set you back about $600. Costco artificial Christmas trees are available pre-lit and without lights. Artificial Costco Christmas trees arrive in store the first week of September and are almost always sold out by December.
When Does Costco Start Selling Christmas Trees?
When Costco gets their live Christmas trees depends largely on their location. Some Costco locations get Christmas trees as early as the week before Thanksgiving (around November 20th) while some locations won't get trees until a few weeks before Christmas. Some locations won't get them at all so it's best to call before heading into a store.
Is Costco Open On Christmas Eve or Christmas Day?
If you're last minute like me you might be wondering is Costco open on Christmas or Eve? Yes, lucky for us last-minute shoppers, Costco is indeed open on Christmas Eve. Costco hours on Christmas Eve vary by store so it's best to call. I did luck up one year and was able to still get a Christmas tree on Christmas Eve but I was extremely lucky. There were a few artificial Christmas trees at Costco still left and oddly this location (Lakewood, CA) also had several pre-lit Christmas trees at Costco still available. So, to answer your question is Costco open on Christmas eve, yes. But, they are for sure closed on Christmas Day.
Which Costco Locations Sell Live Christmas Trees?
You can typically find live Costco Christmas Trees in the Bay Area, the Northwest, Southwest, Northeast, Southeast, and Midwest. Individual stores in each location are going to vary. Some stores get them every year while other stores might get them one year but not the next. Calling the Costco location nearest you starting in mid-November is a good idea.
What Type Of Christmas Trees Does Costco Sell?
Costco offers a nice selection of artificial trees (both pre-lit and standard) as well as live fresh-cut trees. Fresh cut Christmas trees are typically Noble Firs, Douglas Firs, and Fraser Firs but this also depends on location.
Does Costco Sell Live Christmas Wreaths?
Yes! Unlike the Christmas Trees, most (if not all) Costco locations will sell live Christmas  Wreaths at some point during the holidays. Most locations will have them in stock starting the second week of November. If you are looking for a live Christmas Wreath from Costco act quickly as they sell out within days and are not always restocked. Live Christmas Wreaths at Costco are a steal at just $16.99.
Do I have to be A Member To Buy A Christmas Tree At Costco?
One of the perks of being a Costco member is being able to take advantage of all of the amazing Costco Deals. When it comes to Christmas Trees at amazing prices the same holds true. One secret many non-members don't know about is you can bypass the Costco membership by using a Costco Cash Card. Non-members can buy a Costco Cash Card and use it at any Costco location. Simply flash your Costco Cash Card at the door when you walk in and then use the same card to check out at the register.
While technically you don't have to be a member thanks to the Costco Cash Card, there are so many perks to joining, the membership will pay for itself after a few visits. Costco has top-notch customer service and a generous return policy and your Costco Membership is 100% refundable at any point during the year if you are not happy so, you have nothing to lose by trying them out.
One thing to keep in mind about Costco and paying because I have seen a few people ask does Costco takes American Express? They used to but they don't anymore. Costco accepts all Visa cards, as well as cash, checks, debit/ATM, EBT, and Costco Shop Cards butt no American Express or MasterCard so plan accordingly.
Hopefully, this post "Does Costco Sell Christmas Trees" was able to answer all of your questions. If so, please support this blog by sharing it with a friend or pinning it on Pinterest for others to find.