Thanks to Tropicana Essentials® Probiotics for sponsoring this post "Easy Breakfast Ideas " and making mornings a little easier for us!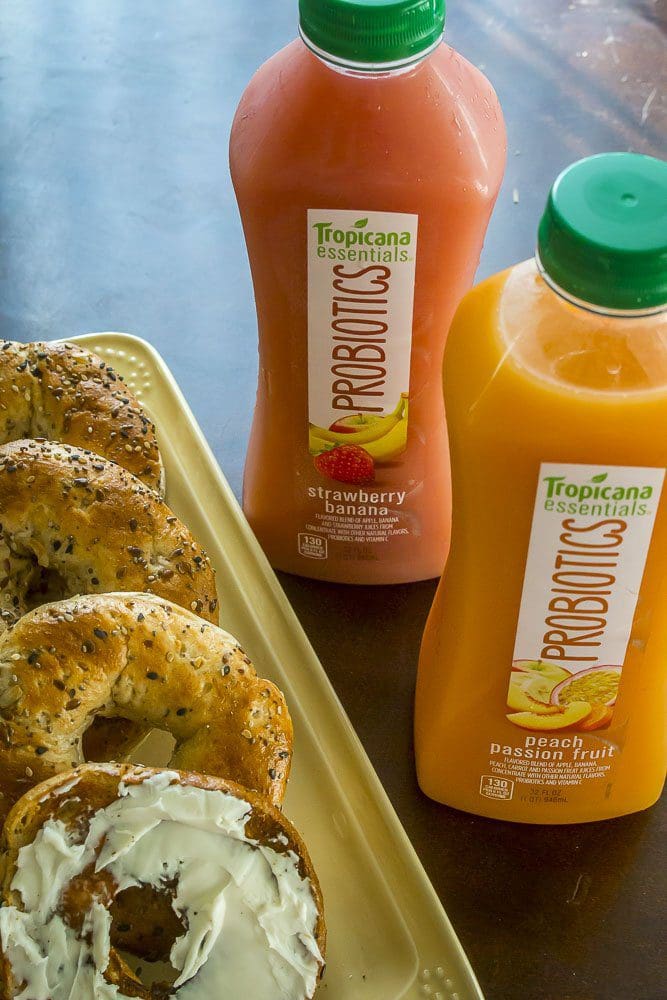 Our household has a complicated relationship with mornings . . . and by complicated, I mean we hate them. Any excuse to sleep in will be found, and you will find us snuggled up underneath the covers, working hard at squeezing that "five more minutes" in. Living this way means that we are often scrambling to get our morning stuff in. Bags have to be packed, lunches made ready, and then, of course, there is breakfast. Easy Breakfast Ideas 
Breakfast is the most important meal of the day and gives us good fuel to power through whatever life throws at us. Sleep is important too! So since we like to sleep in, we had to find a way to incorporate breakfast into our sleepy little mornings. Easy Breakfast Ideas
Fortunately, we came up with a great plan: Tropicana Essentials® Probiotics. Tropicana Essentials® Probiotics is an easy, fast, and, when paired with a bagel and cream cheese or high-protein breakfast bar, it's a quick and tasty breakfast we can grab on the way out the door.
I love that Tropicana Essentials® Probiotics is packed with 100% real fruit and there is no added sugar, no artificial colors or flavors, so we are making a great food choice. As if that wasn't enough, there are other goodies in the juice: each serving has one billion live and active cultures in it.
Probiotics are great for you. Reese loves the Strawberry Banana Tropicana Essentials® Probiotics that is made with apple juice, banana, strawberry and even vegetable juice puree. I love Tropicana Essentials® Probiotics
because it allows me to sneak in an extra serving of fruits and veggies into her daily diet without
a fight. #momwin Easy Breakfast Ideas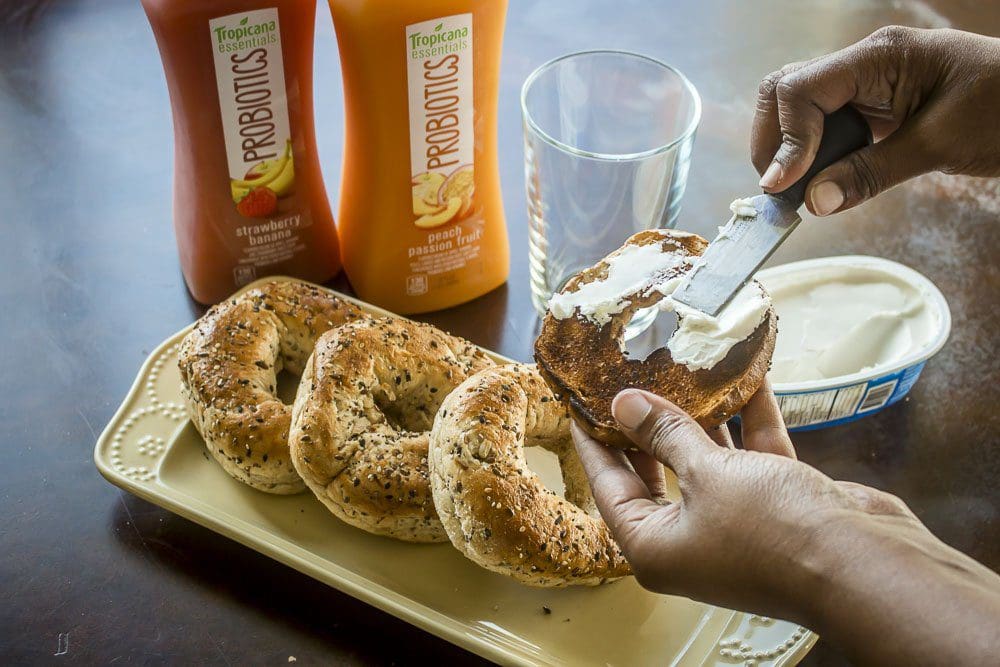 Tropicana Essentials® Probiotics is available at Walmart in the refrigerated section, so it's really easy to throw into the cart and keep handy for our busy breakfast rush. Tropicana Essentials® Probiotics come in Strawberry Banana, Pineapple Mango, and Peach Passion Fruit, so we never get bored and can switch it up when needed.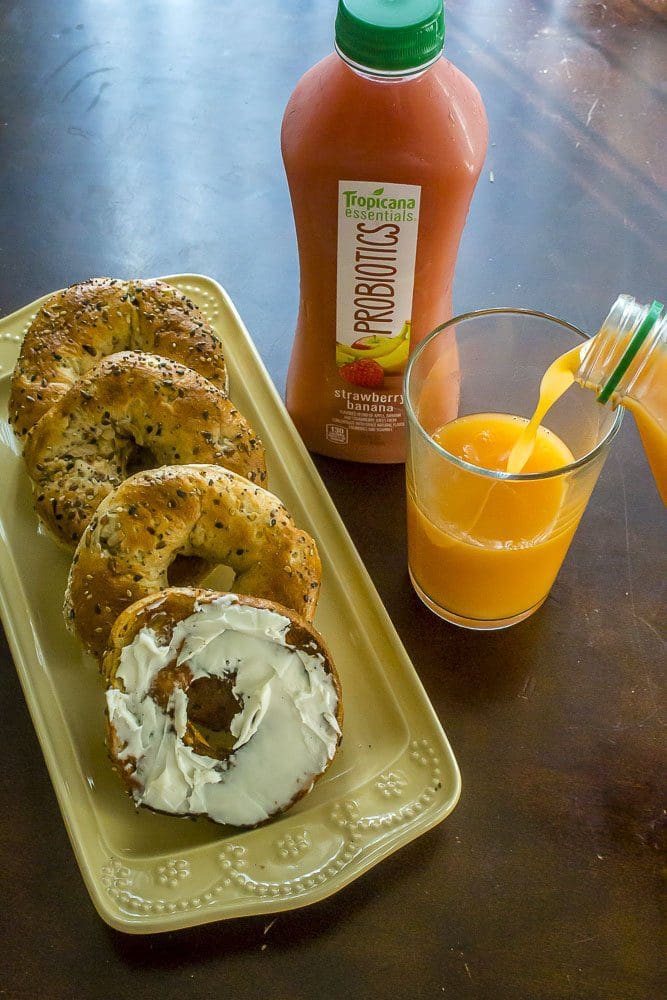 Did I mention this also makes our grocery shopping easier? We grab a few Tropicana Essentials® Probiotics bottles (they come in 32 oz bottles, and they're right in the juice section of the refrigerated juices at Walmart), grab our selection of morning bagels, croissants, and breakfast protein bars and we are out of the store in a breeze. It is just one less thing to deal with in the morning and that leaves more time for the good stuff, like that extra five minutes of sleep. This is a sponsored post written by me on behalf of Tropicana Essentials® Probiotics. Easy Breakfast Ideas