Check Out Our Empty Apartment Tour
Okay, don't kill your girl! I know it's been a minute and I promised you guys this video a long time ago but…life! I totally underestimated the amount of energy it takes to move. For the first week after I was exhausted and physically couldn't move. Empty Apartment Tour
We've been in our new place for about 2 weeks and while we're still living out of boxes, it is starting to feel like home. I'm nowhere near done decorating so don't expect a completed apartment tour until Reese is 18. I kid, I kid…okay, maybe not lol.
So this video is a walkthrough of our new place. I took it before the movers came and junked it up with all our crap. I wanted to give you guys a fresh look at it. We absolutely love everything about our new place, except for the two fires that broke out the day we moved in. Remind me to check and see if I have fire insurance because I have a feeling this is going to be a long hot summer. Empty Apartment Tour
I would LOVE if you guys would comment on the video with all your decor and decorating tips because your girl is lost in that department. What colors do you think would go great, part of me would love to do white but the other part of me knows I have a clumsy child so I know better lol. I absolutely love naturals, woods, whites (not ivory) and comfortable is key.
Anyways thank you for coming on this journey with me, I've talked about this move so much I feel like this place is just as much yours as it is mine lol. Empty Apartment Tour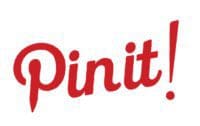 Looking for more home decor blog posts? Check out these below: