Financial crisis may sound like an exaggerated term when it comes to personal finance, but for many of us right now, that's exactly what we're in. From those who work a 9 – 5 to those who are self-employed, COVID 19 has had a huge impact on finances. Those who work traditional jobs can't go to work, and self-employed entrepreneurs are experiencing an extreme downturn in business. In both cases, the money may have stopped but the bills haven't. This puts us in a real financial crisis, and it is terrifying.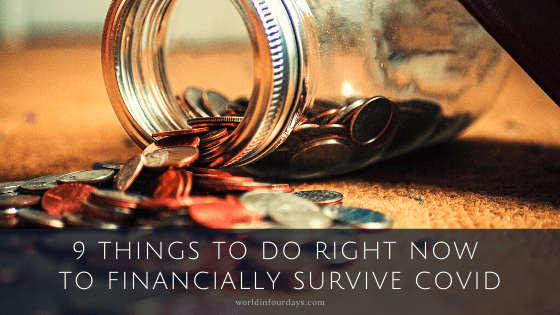 9 Financial Crisis Resources to Use Right Now
Luckily, there are things we can do to help sustain us through this time, hopefully coming out the other side with little permanent damage. Today, we're talking about the avenues we have to help ourselves get through the financial crisis that so many of us are facing due to COVID 19. It's important to note that these actions are California-specific, however, many states are opening up more avenues for self-employed individuals in financial hardship to get help.
1. File for Unemployment
The Employment Development Department, or EDD, has opened up unemployment benefits to gig workers, independent contractors, and other self-employed individuals due to the financial hardship created by social distancing. It's easy to file for unemployment through EDD, and with the relaxed requirements, almost anyone can expect at least some coverage. As expected phone lines are packed so save yourself the headache and apply online.
Although filing for unemployment might sound daunting, it's actually very easy. There are many resources and links to instructional videos to help ensure that you file correctly for the most timely coverage.
2. Update Your Income in the Insurance Marketplace
Marketplace insurance costs are based on income. If you're in a financial crisis, your income is drastically lowered. It's easy to update your financial information with Covered California, our online health insurance marketplace. In my case, updating my financial information reduced my insurance from $289 to $98. That's a significant saving, especially during these uncertain times. Depending on how much your income has dipped, you might even qualify for Medi-Cal which would make your insurance free.
3. Apply for Food Stamps and WIC
One of the easiest and best ways to help you and your family through this current financial crisis is to apply for food stamps through CalFresh. Being able to purchase food without hitting your bank account can help you stretch your dollars further, and hopefully help you extend your finances all the way through this crisis. Right now, everyone who applies for food stamps will get six months of support with no questions asked. if you have a child under the age of 5, also look into WIC  (Women, Infants, and Children). WIC provides federal grants for supplemental foods, health care referrals, and nutrition education for low-income pregnant, breastfeeding, and non-breastfeeding postpartum women, and to infants and children up to age five who are found to be at nutritional risk.
4. Contact Creditors and Defer Student Loans
It's important that you immediately contact your creditors immediately so that you can work out options to help you lessen the impact of this financial crisis. Banks such as Capital One, Chase, Citi, and Wells Fargo are currently encouraging customers to contact them if they're facing economic hardship. Credit unions are also offering financial concessions to their customers to help during this time. Contact your specific lenders to see how they help.
In addition, you may be able to sign up for a hardship plan which can offer lower interest rates or smaller fees to help you through this difficult time.
If you have a student loan(s) and are worried about falling behind, use this time to apply for a deferment, consolidation,  forbearance, income-driven repayment plan (IDR) or even forgiveness/cancellation.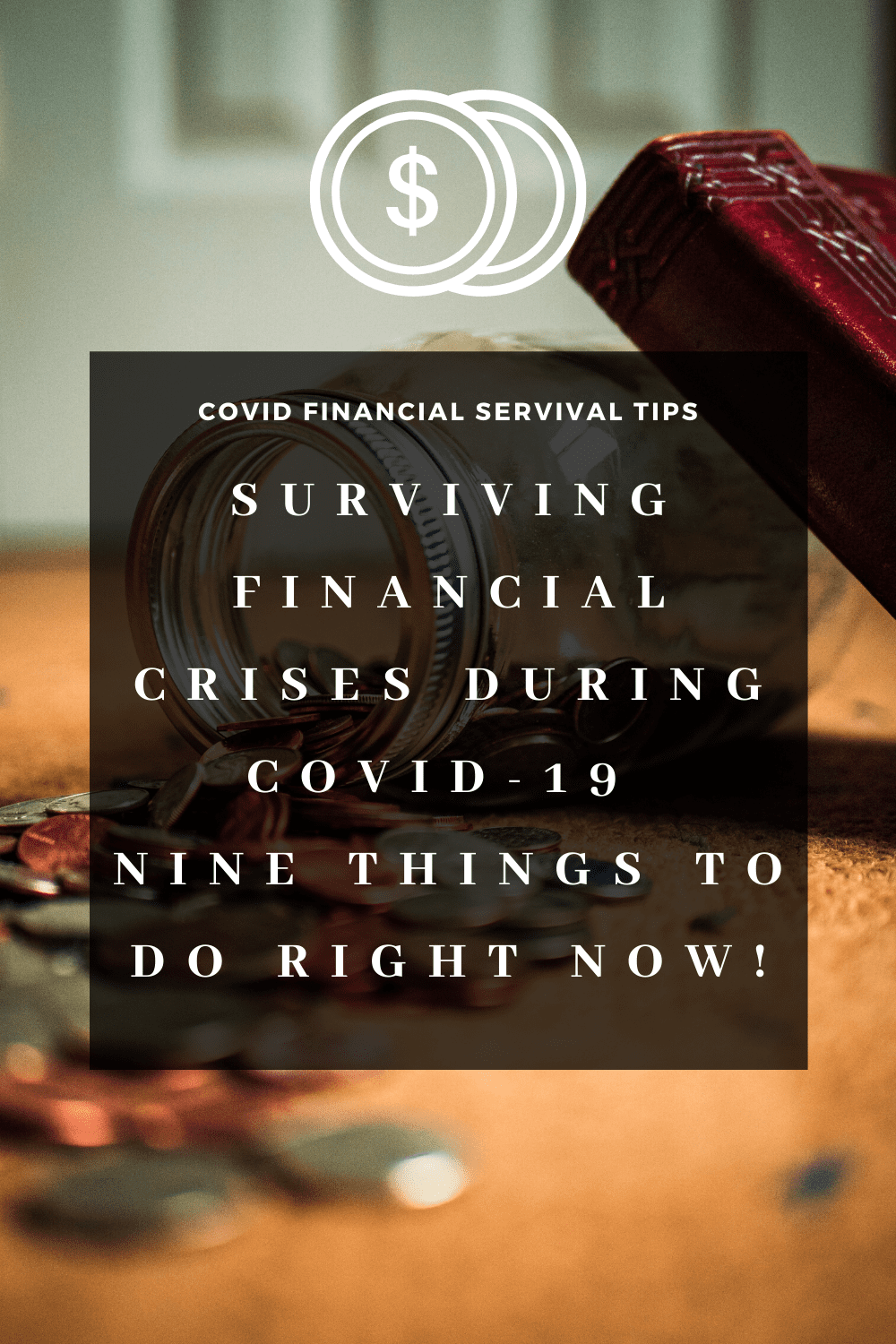 5. Use Your Savings and Limit Credit Card Use
You might also have to dip into your savings at this time. While it might be tempting to use a credit card and keep those savings intact, remember that you're currently in a financially precarious position. It's better to use your current savings and avoid the finance charges and fees that you could rack up on a credit card by only paying the minimum. In the short term, credit cards might seem like an easy fix, but they set you up for a long-term problem.
6. File Your Taxes to Qualify for the Stimulus Package
The recently enacted stimulus package will give a much-needed infusion of cash to families across the country. However, the checks issued to families and individuals will be based on filed income taxes. If didn't file in 2018, you should immediately file your 2019 taxes in order to qualify for the package. If you don't normally file taxes due to social security payment you may still qualify but you'll need to file a simplified return.
Here's information on how to file a simplified tax return for you or a loved one:
7. Get a Side Job
It might sound counter-intuitive during this time to actually seek out something outside the home, but sometimes we have to do what we have to do. Stores like Sam's Club, Walmart, and local grocery chains are currently hiring workers to help with deep-cleaning their stores and filling online orders. In addition, companies like DoorDash, GrubHub, and Instacart are doing big business right now and need all the help they can get. Considering working during COVID, read this post on How Essential Workers Can Protect Themselves and Family.
Other options include online sources such as Outschool. With our country's schools shut down, it falls on parents to do the teaching, and they're relying heavily on online course material. Outschool needs people to help teach classes. No experience is needed, so anyone can apply.
8. Apply for a Small Business Loan
Right now, those in a financial crisis can take advantage of drastically reduced interest rates and more lenient requirements when it comes to small business loans. These loans can help bridge the income gap you're facing and their reduced rates make them easier to pay back in the future. The U.S. Small Business Administration is currently offering disaster loan assistance with a streamlined application to make it easier to get help.
9. Cash in Your 401K
This is the nuclear option when it comes to the current financial disaster, but in some cases, it could be an option. Right now, the government has waived all penalties associated with early withdrawal of 401K funds. While it's painful to take anything out of these plans, it can be a big help in floating your finances until the country gets back on track.
Take Advantage of These Financial Crisis Resources
With everything so uncertain, it's so important to take advantage of every financial crisis resource available. The above resources can help give you a buffer against the current financial crisis, allowing you to get through these challenging days just a bit more easily. Build.com promo code