Roosevelt Row's Arts District (often called RoRo) is the place to be on the first Friday of the month! That's when this walk able, central hub of art and culture in downtown Phoenix comes to life. Take in the art, performances, and award-winning food in one of the nation's largest art walks. It's a great option for families, ladies' nights, or date nights. And it's free, so you can't lose! (But you don't have to take my word for it; Roosevelt was recently called one of the Top 10 Art Districts in the US by USA Today.)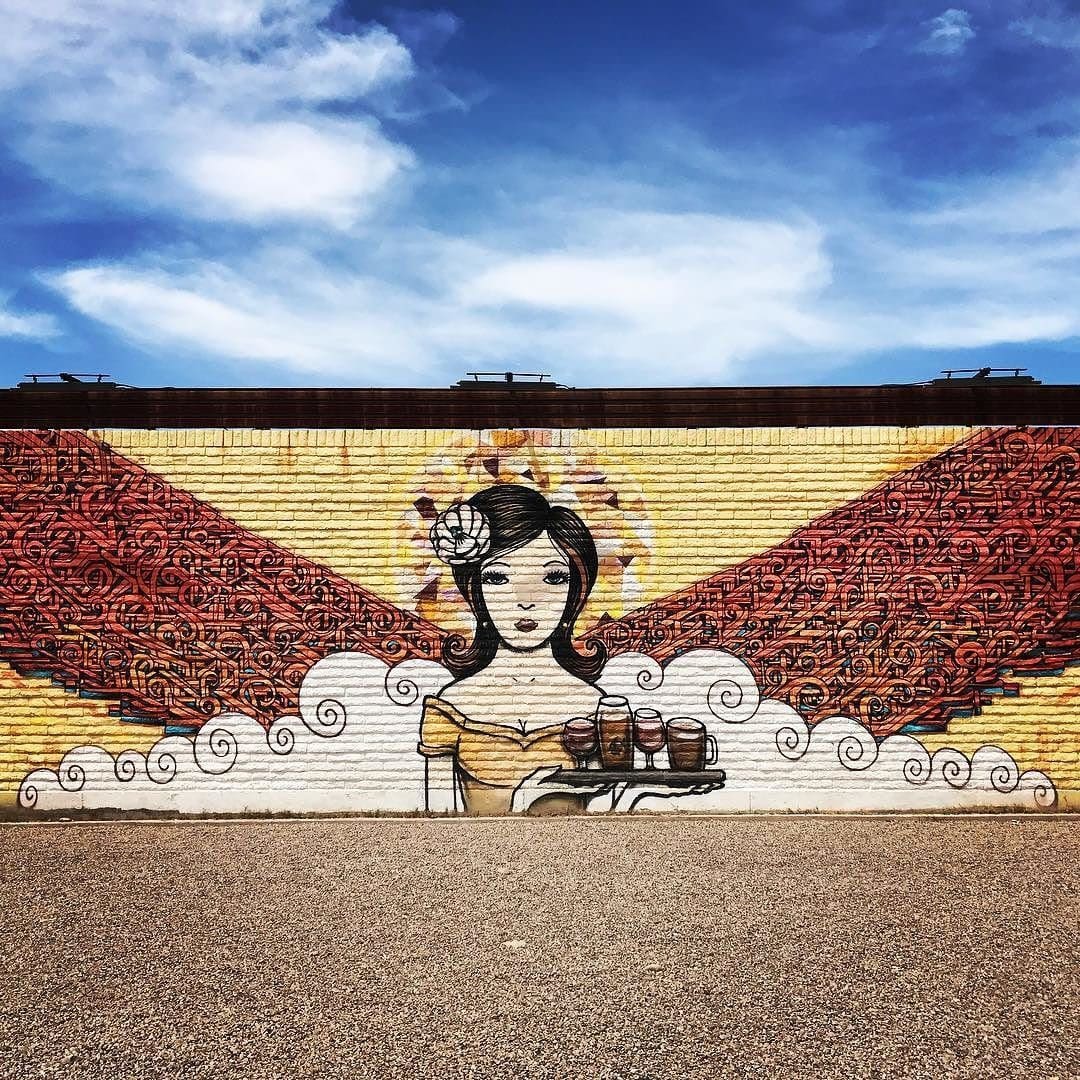 I happened to be in Phoenix, compiling a guide to the city, when a friend said this was something I just had to see. I sipped on a pineapple lemonade while wondering the streets and taking it all in. I lost track of the number of fabulous street art and murals on the building exteriors after about 30. I couldn't believe how many people were out and about in that 100 degree weather, but I'd say it was definitely worth it.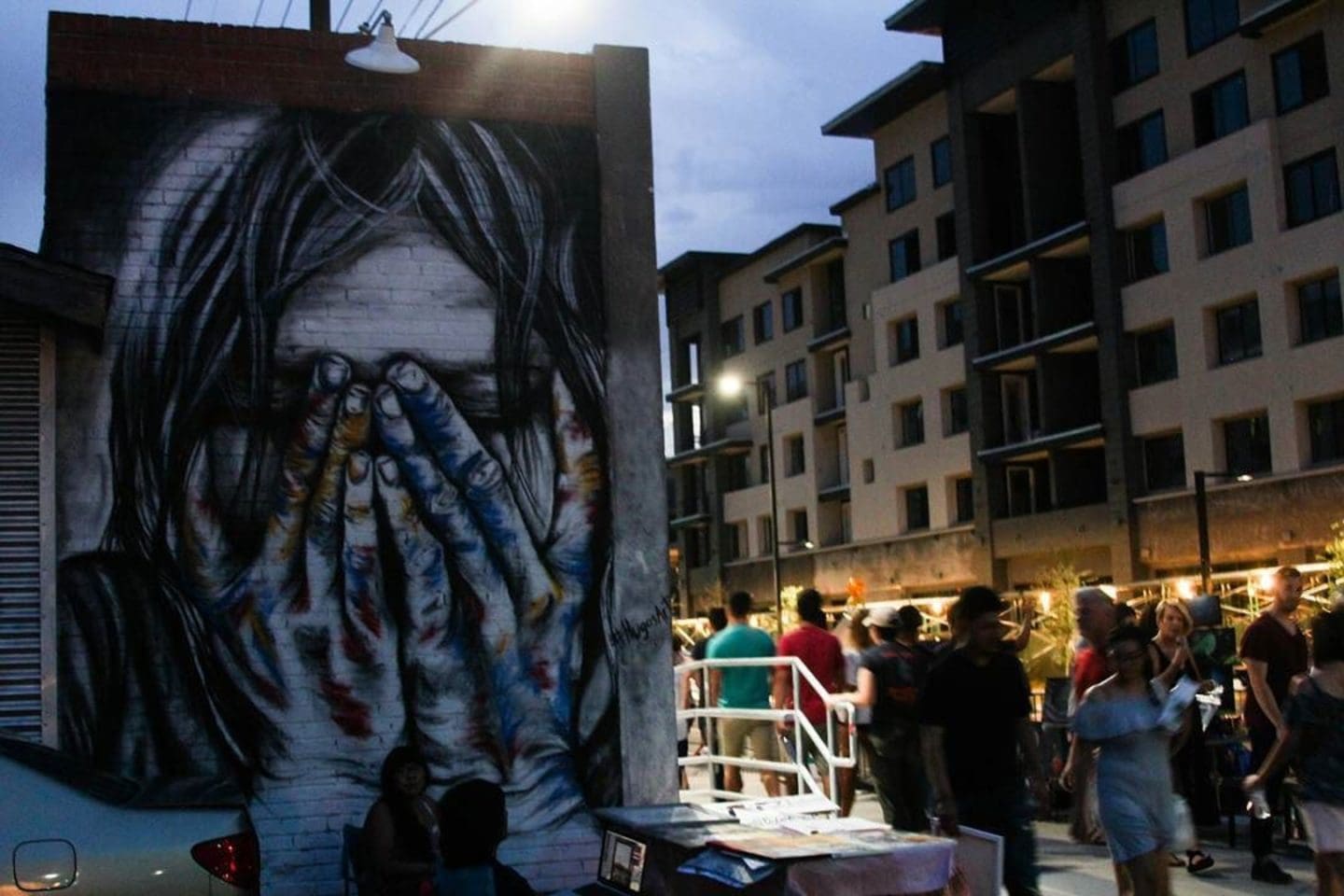 The History First Fridays in Phoenix
To give you a little bit of backstory, Roosevelt Row has been a mixed use area since Phoenix was first established around the early 1900's. (Fun fact: The flower shop at Fifth Street and Roosevelt has been in continuous operation since 1948!) In the '70s, some of the area was re-zoned as a high-rise incentive district, leading to a decline of the neighborhood that lasted 20 years. Artists flocked to the area, because boarded-up buildings were affordable for studio and gallery space. This unintentionally led to the revitalization of the area. Crime rates dropped and a community emerged. Today, visitors consider RoRo to be a must-see stop in their Phoenix vacations. I say the best time to see it for yourself is on First Fridays!
Must Visit Locations First Fridays in Phoenix
With so much to see and do (and lots of people), it can be easy to miss something. Not sure where to start? Let me be your guide.
Stop into any of the galleries to see renowned artists' works in a traditional setting.
Next, check out the three Hot Box Galleries, provided by the Phoenix Institute for Contemporary Art, located between Fifth and Sixth streets on Roosevelt. These pop-up containers showcase national and international artists' works.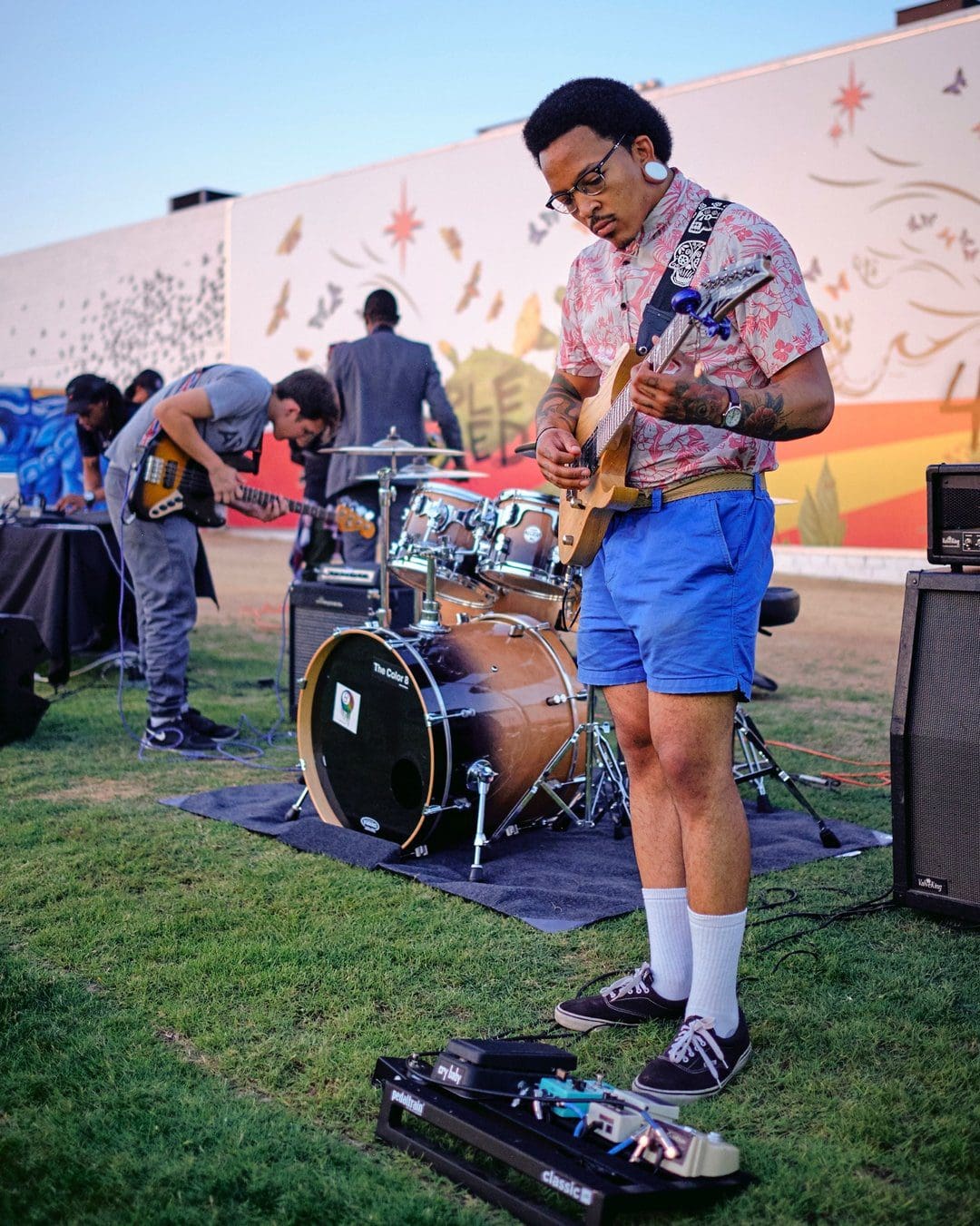 Head to Fifth and Sixth streets for books, coffee, wine and vintage clothing shops.
Browse the Roosevelt Row Market, located on 2nd Street between Roosevelt and Portland Streets, where you'll find local, handmade goods.
Later, you can explore the art scene beyond Roosevelt, like Grand Avenue, Van Buren, the Warehouse District, and Arts Central District. (Oh, and coffee aficionados should definitely stop in Street Coffee, located on the side of 7th Street, on the border between Roosevelt Row and Garfield. With a black-and-white bull's eye, impossible to miss.) First Fridays in Phoenix
First Friday runs from 6:00 pm till 11:00 pm and even has shuttles that take visitors throughout the downtown area.  (You'll find them appropriately headquartered at the Phoenix Art Museum.) Be sure to share the love on social media using the hashtag #PHXFridays.
Looking For More Information on Phoenix? Check out these posts:
Phoenix Art Museum
Rosson House
FoundRe Hotel
The Mission Old Town