This shopper has been compensated by SheSpeaks, Inc., The Coca-Cola Company, and Mondelez International group. All opinions are mine alone.  Football Finger Foods
var MathTag = { version: "1.0", previous_url: document.referrer, industry: "beverage", mt_adid: "188169", // unique MediaMath ID for Essilor
event_type: "catchall", mt_id: "1280353", // unique MediaMath ID for event type }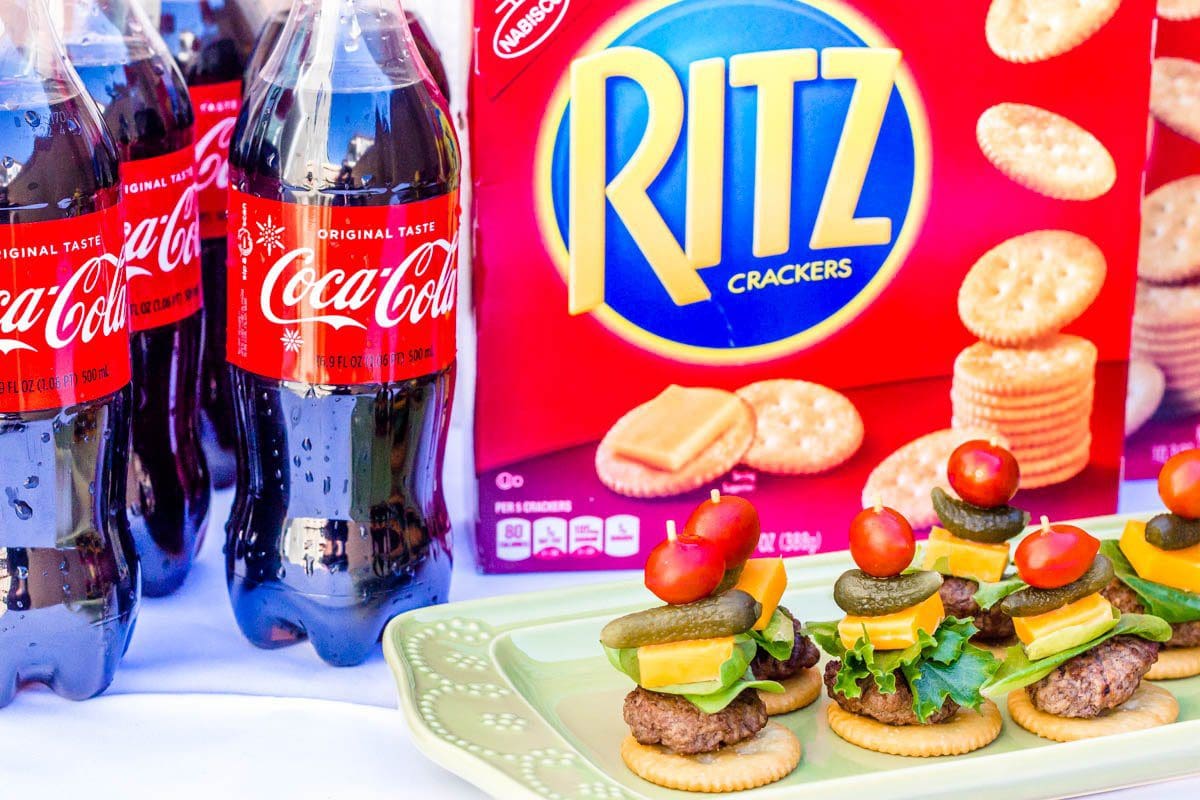 Football season doesn't end until December 31st, and then the playoffs start up again on January 6, and you know what that means? It's time to stock the pantry and fridge with some cool football finger foods and refreshments. Now I'm excited about the kickoffs, but when my friend's come over, I want to make sure that I've got everything we'll need to make game time more enjoyable. Football finger foods and drinks are essential during the kickoffs and there's no better combination than Coca-Cola™ and Ritz Crackers.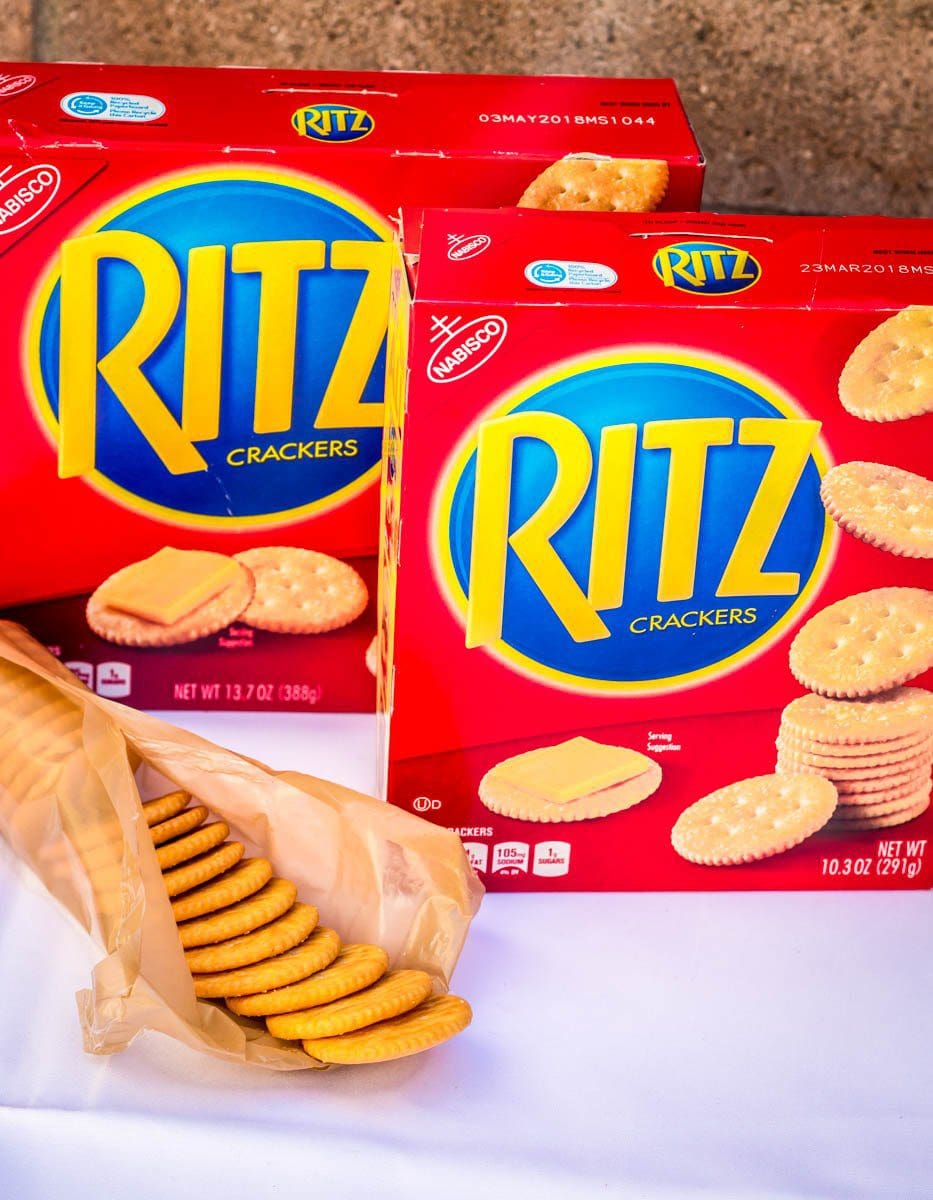 I'll be honest, I'm not a huge sports fan but I love a good snack, baby! But I also look forward to game night as it gives us the chance to spend time together as a family. Even friends, next-door neighbors and family member ring the door to celebrate together.
If you're craving a snack that honestly, is about to become my go-to recipe on movie nights, then consider the Ritz Burger.
Easy Football Finger Foods: The Ritz Cracker Burger
Ingredients
1/2 lb of lean ground beef
1 Tbsp of Mustard
4 cheese Singles, cut into quarters
32 Ritz Crackers
1/4 small avocado cut into 8 thin slices
3 Tbsp Ketchup
Instructions
Heat the broiler while you mix the meat and the mustard. Shape them into 1 ½ inch patties so they're small enough to fit on a Ritz cracker. Then place the patties on a broiling pan and broil for 8 minutes. Now just put the cheese on top and broil it for another minute. Then place the patties on the Ritz Crackers and top it with the avocado and ketchup. Service it up with a cheese ball and a side of Ritz Crackers and there you have it, super easy football finger foods. Enjoy!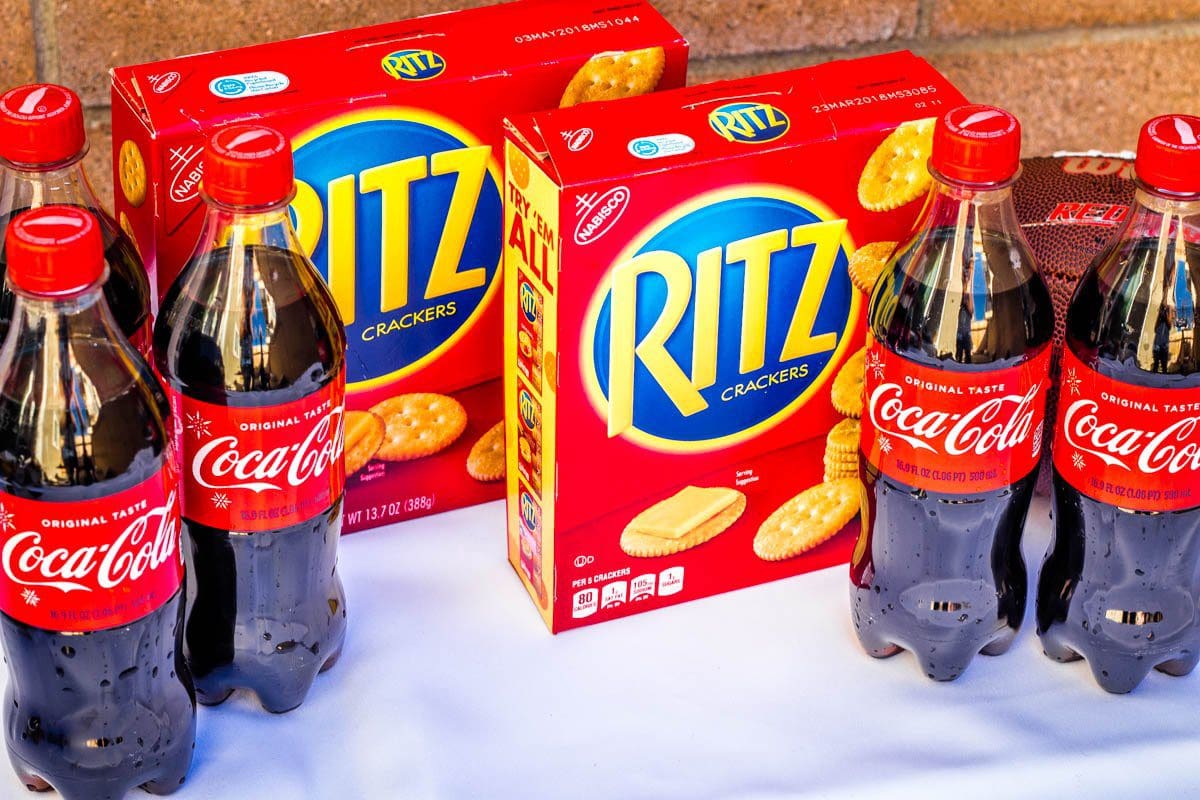 You've never tasted anything like these tiny bites. But you'll need something to wash them down with, so stock up your fridge with some delicious Coca-Cola, which has no artificial flavors or preservatives. If you're trying to keep your gut in check, then go for the Coca-Cola Zero Sugar alternative. Not only is it a zero-calorie cola, but the new improved taste will taste just like real Coke. – Luckily enough, I can't even tell the difference! Football Finger Foods
Next time you're at Walmart, remember to grab your Coca-Cola and Ritz Crackers. The great thing about Ritz is that they're affordable for the average shopper. It doesn't matter which team you and your friends are rooting for, it's all about having a great time and enjoying the game with some savory snacks and refreshments.