This shopper has been compensated by SheSpeaks, Inc., The Coca-Cola Company, and Mondelez International group. All opinions are mine alone.  Football Finger Foods
var MathTag = { version: "1.0", previous_url: document.referrer, industry: "beverage", mt_adid: "188169", // unique MediaMath ID for Essilor
event_type: "catchall", mt_id: "1280353", // unique MediaMath ID for event type }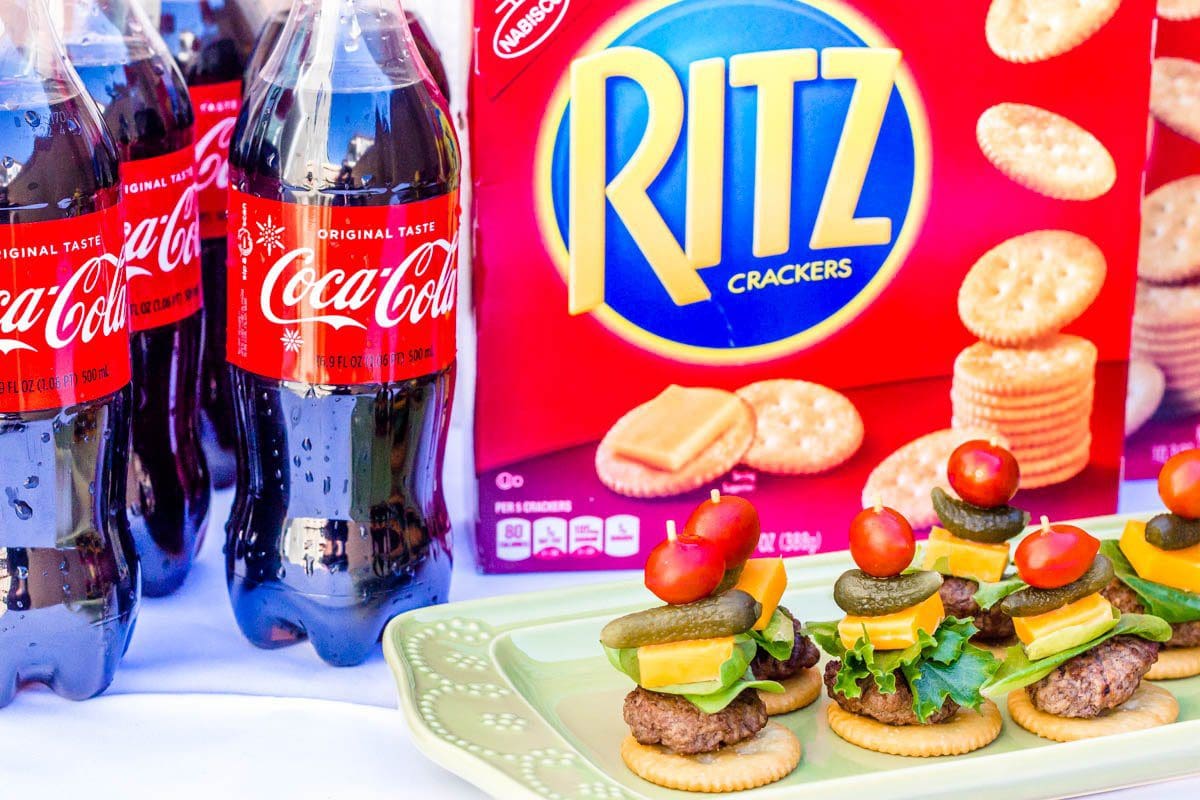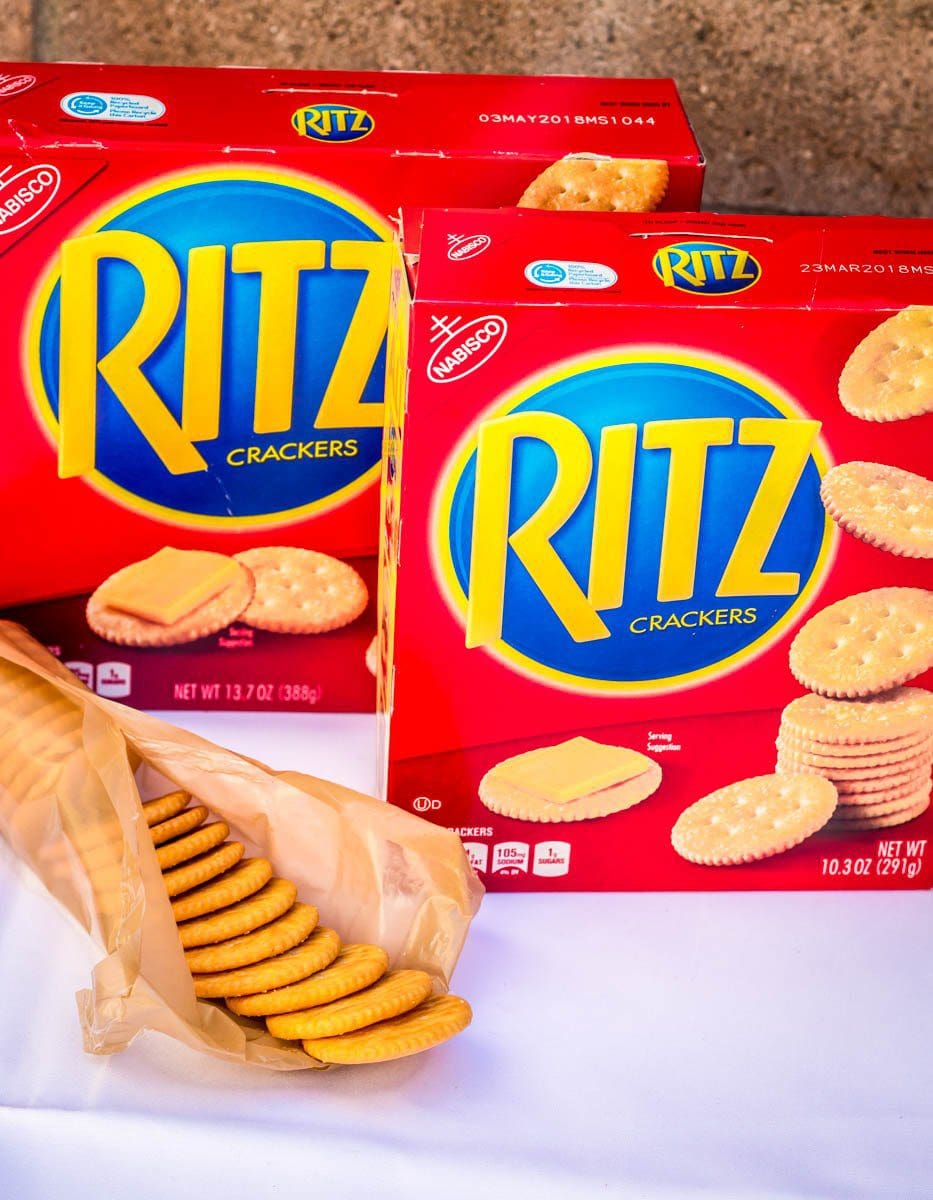 If you're craving a snack that honestly, is about to become my go-to recipe on movie nights, then consider the Ritz Burger.

Ingredients
1/2 lb of lean ground beef
1 Tbsp of Mustard
4 cheese Singles, cut into quarters
32 Ritz Crackers
1/4 small avocado cut into 8 thin slices
3 Tbsp Ketchup
Instructions
Heat the broiler while you mix the meat and the mustard. Shape them into 1 ½ inch patties so they're small enough to fit on a Ritz cracker. Then place the patties on a broiling pan and broil for 8 minutes. Now just put the cheese on top and broil it for another minute. Then place the patties on the Ritz Crackers and top it with the avocado and ketchup. Service it up with a cheese ball and a side of Ritz Crackers and there you have it, super easy football finger foods. Enjoy!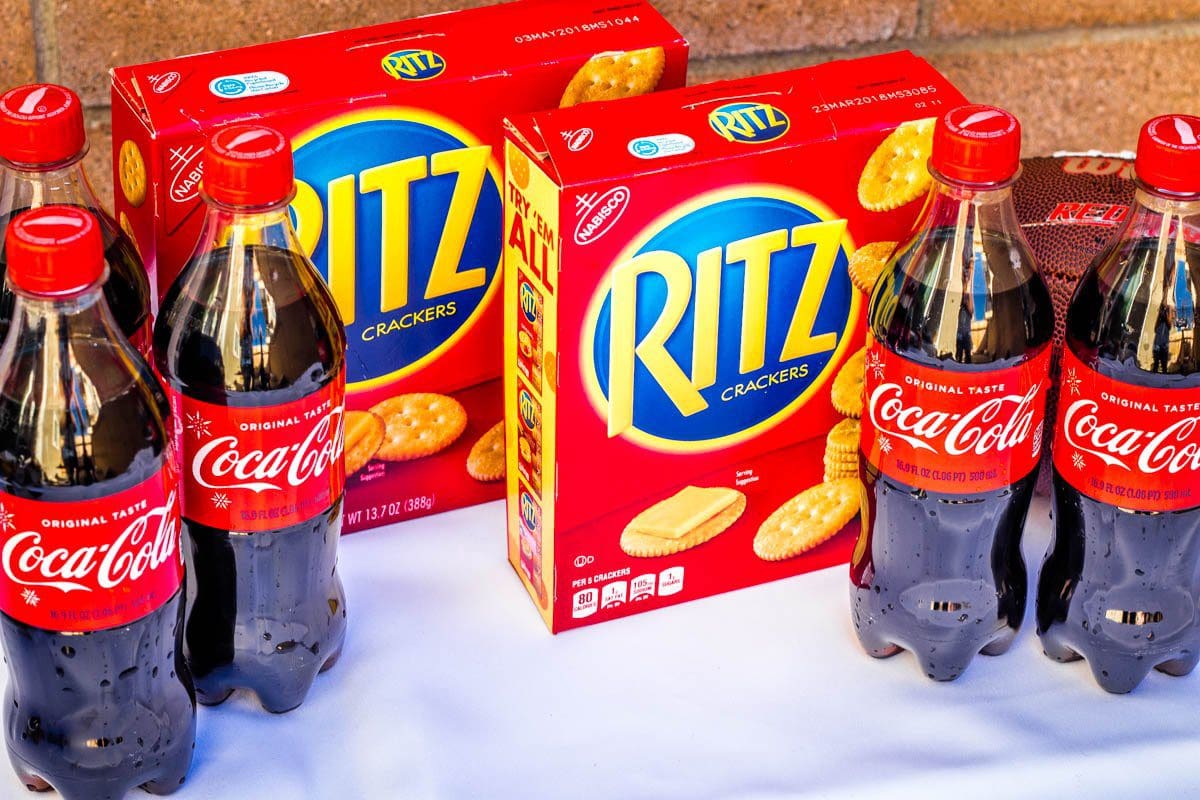 Next time you're at Walmart, remember to grab your Coca-Cola and Ritz Crackers. The great thing about Ritz is that they're affordable for the average shopper. It doesn't matter which team you and your friends are rooting for, it's all about having a great time and enjoying the game with some savory snacks and refreshments.