There is no shortage of Downtown Phoenix hotels. Five stars, mid-range, boutique, budget, they have a hotel for everyone. When I decided to head to Phoenix for the weekend, I wanted to try something other than your run of the mill chain hotel. Phoenix is known for its strong art culture so I knew I wanted to explore the Roosevelt Art District and stay nearby.
I happened to stumble across the above picture online, and when I read the caption and discovered this picture was hanging in a hotel lobby, I had to check it out. I mean any hotel that has a picture of Burt Reynolds in a wig hanging in their lobby has got to be cool, right? downtown phoenix hotels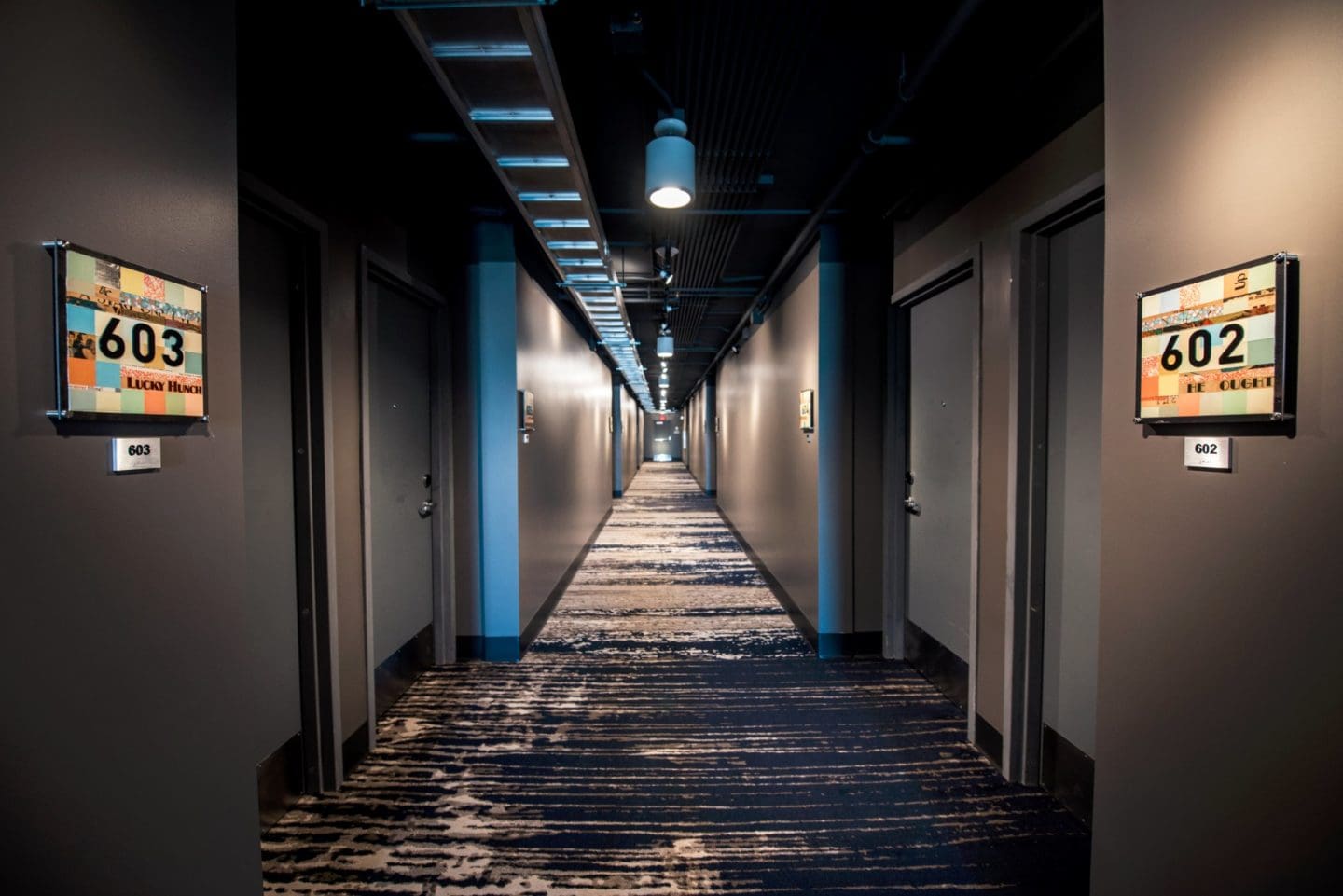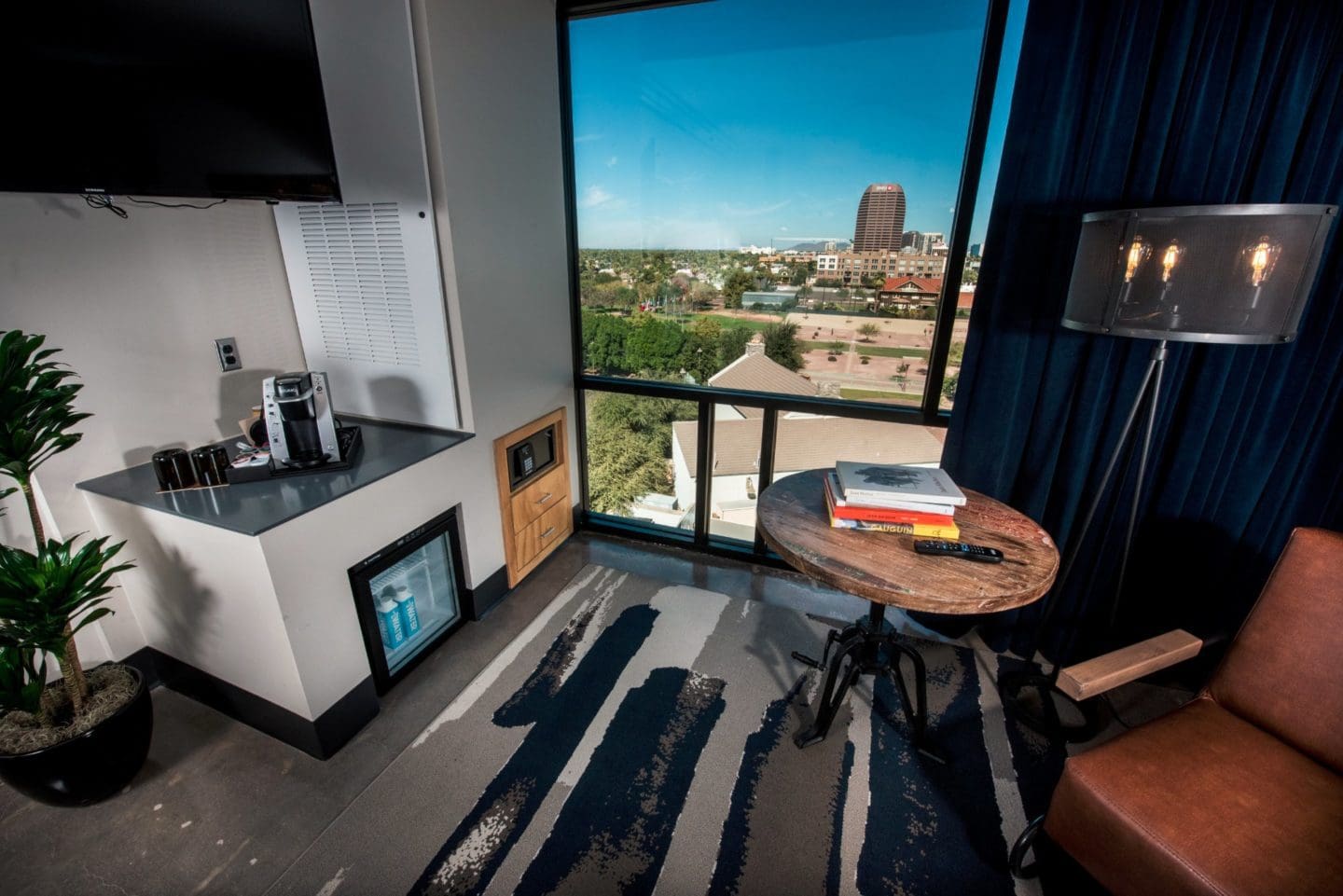 Well cool, it was! Situated less than 2 blocks from popular Roosevelt Art District, the FoundRe is part art gallery part hotel and is absolutely mind blowing. If you're an art lover, just getting into art, or even if you don't have a clue about art (like me), you'll appreciate the FoundRe.  What made me fall in love with the FoundRe was its deep community involvement. The FoundRe has combined quality service and above average accommodations with art and community by showcasing the works of local artists. I'm big on supporting local businesses, kids, and artist, so the fact that the FoundRe is doing their part to put local artists at the forefront is a major win in my book.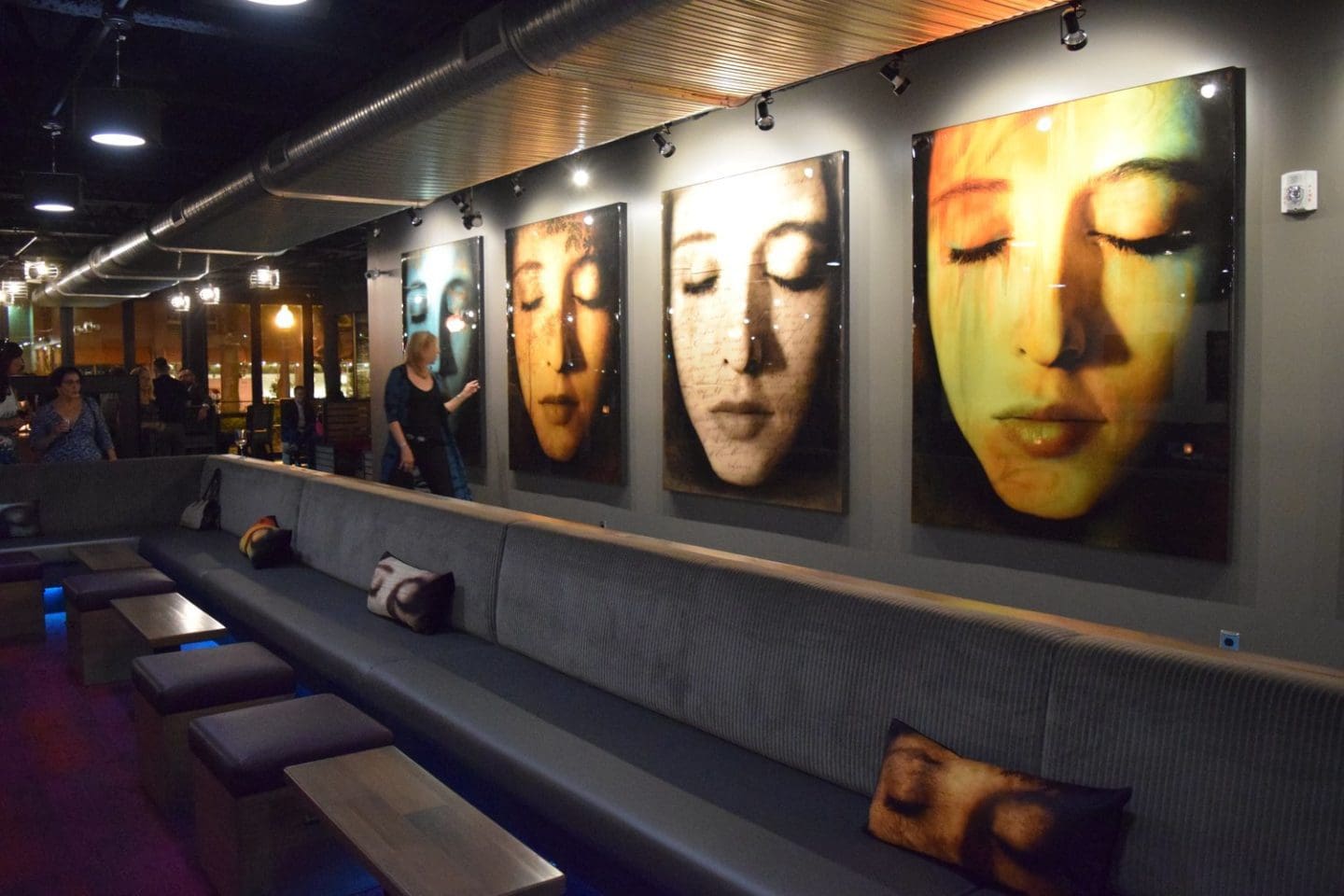 With exhibits that change from month to month and sometimes day to day when a piece is sold, every visit to the FoundRe can be a completely different experience. What makes the FoundRe unique is that they give you the opportunity to purchase any of the art found in the lobby and rooms. I experienced something different during my stay at the FoundRe. Something I've never experienced at other hotels. Normally when I travel, I'm anxious to get out into the city and explore. Outside of the pool and gym, I spend very little time in the hotel. At the FoundRe, it was different. I found myself walking the floors in search of hidden art, and chatting with other guests (who were doing the same thing).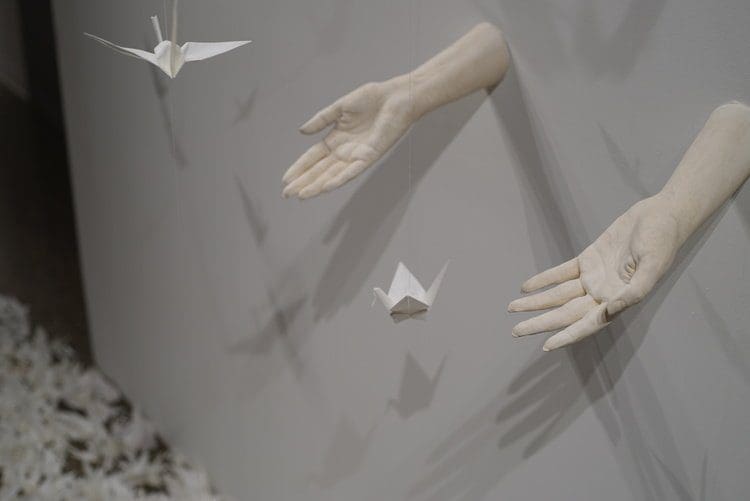 Be sure to also visit the gallery within the FoundRe. It's run by their in-house curator, Michale who couldn't have been any more amazing if he tried. The pride Michale has for the local artists of Phoenix is very evident in everything he does and he's profoundly supportive in their pursuit of their dreams. He was also very eager to give tours of the hotel as well as the gallery itself.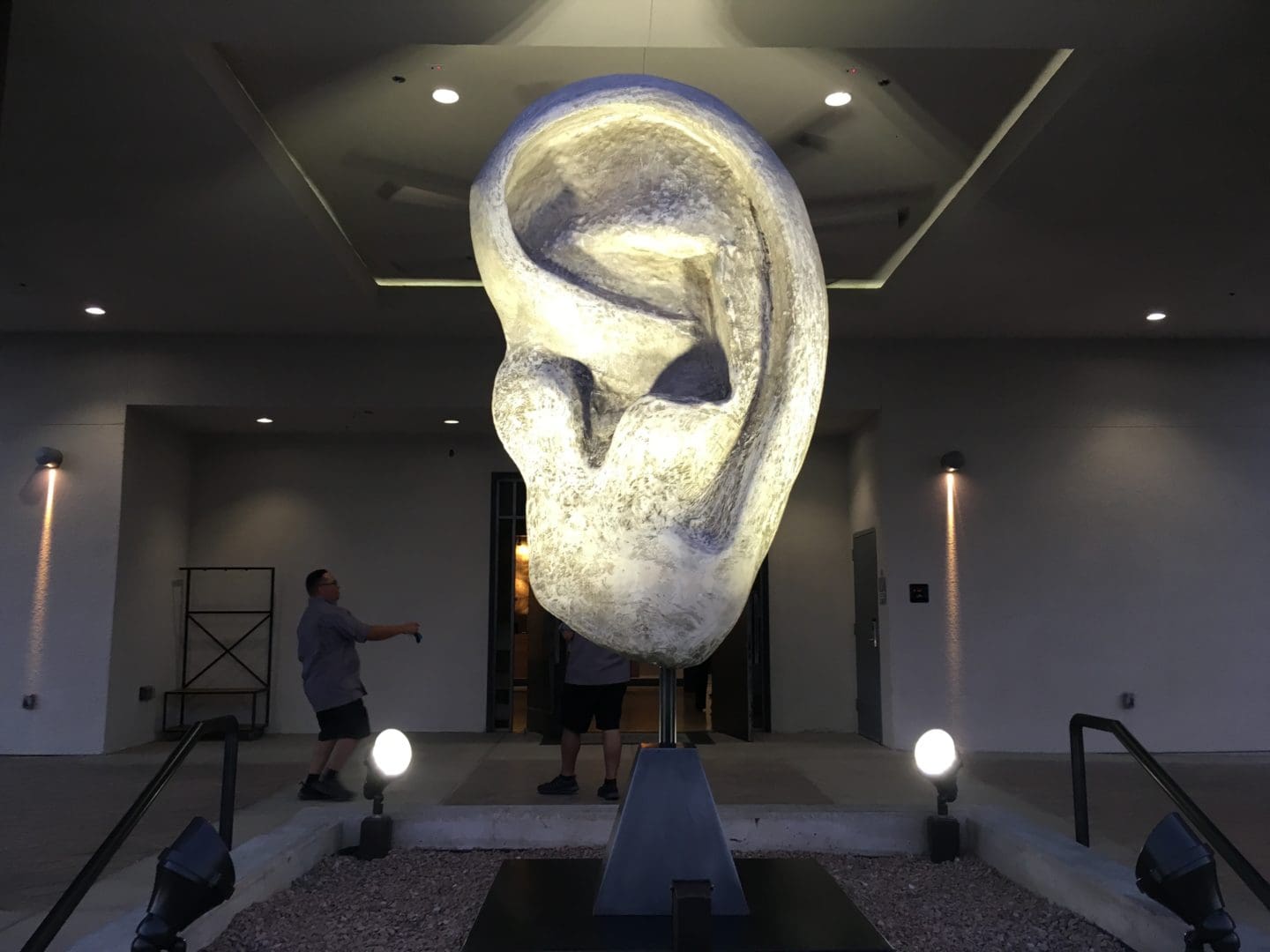 You can't visit the FoundRe without falling in love with the art housed within. During my stay I was drawn not only to the Giant Burt Reynolds piece that is displayed in the lobby but also to two local artists in particular, Ronna Nemitz who created pieces like "Already Changing", "White Drawings" and "Homesickness and Other Endeavors" and Linda Ingraham whose piece, "Reveries" is displayed. downtown Phoenix hotels
The FoundRe is home not only to its very own art gallery but also to some pretty delicious food. Their signature restaurant MATCH Restaurant & Cocktails, a wood-fired eatery, was quite a treat but I was also able to order from the hotel's room service menu as well and I'm pretty sure I had one of the best breakfast's I had in a very long time. The food was certainly delicious and I highly recommend giving it a try for at least one meal during your stay. You can't stay at the FoundRe without samples each of its offered delights.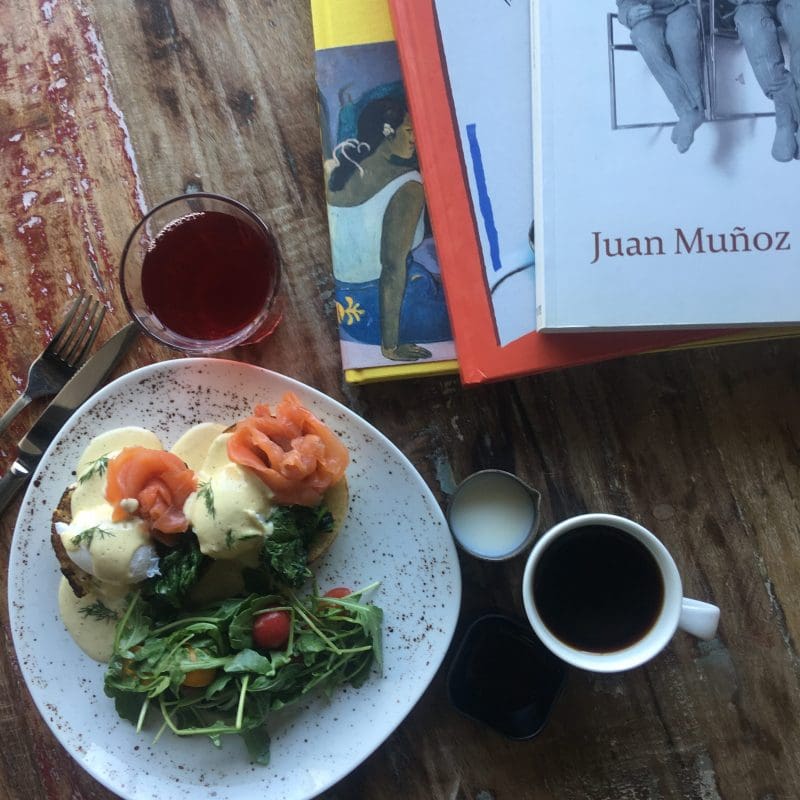 I can say with 100% certainty that I will definitely be returning to the FoundRe next time I happen to be in the Phoenix area. The hotel itself was very comfortable and the food was good but more than anything else, I appreciated the gallery, as well as the hotels desire to help support local artists, more than anything else.
To find out more about the FoundRe, and the gallery, you can find them online or become a follower of their social media pages: Website | Facebook | Twitter |Instagram
This is a sponsored post. This means I received payment and/or product in exchange for a review of the brand. My reviews however are not influenced by payment, all opinions are my own and are no reflection of the brand featured.