So you've finished baking your cupcakes and they've had time to settle. You think you're finished when your little baker reminds you that the cupcakes don't have any frosting on them. Of course, at this point, you could just eat the things with or without frosting. But what is a cupcake without frosting? A muffin? Your kid didn't ask you to bake muffins they wanted cupcakes and cupcakes they will get. So, what better way to top off your freshly baked cupcakes than with a delicious buttercream frosting. Here's a nifty list of some amazing buttercream frosting recipes that your kids are sure to love (and you too!)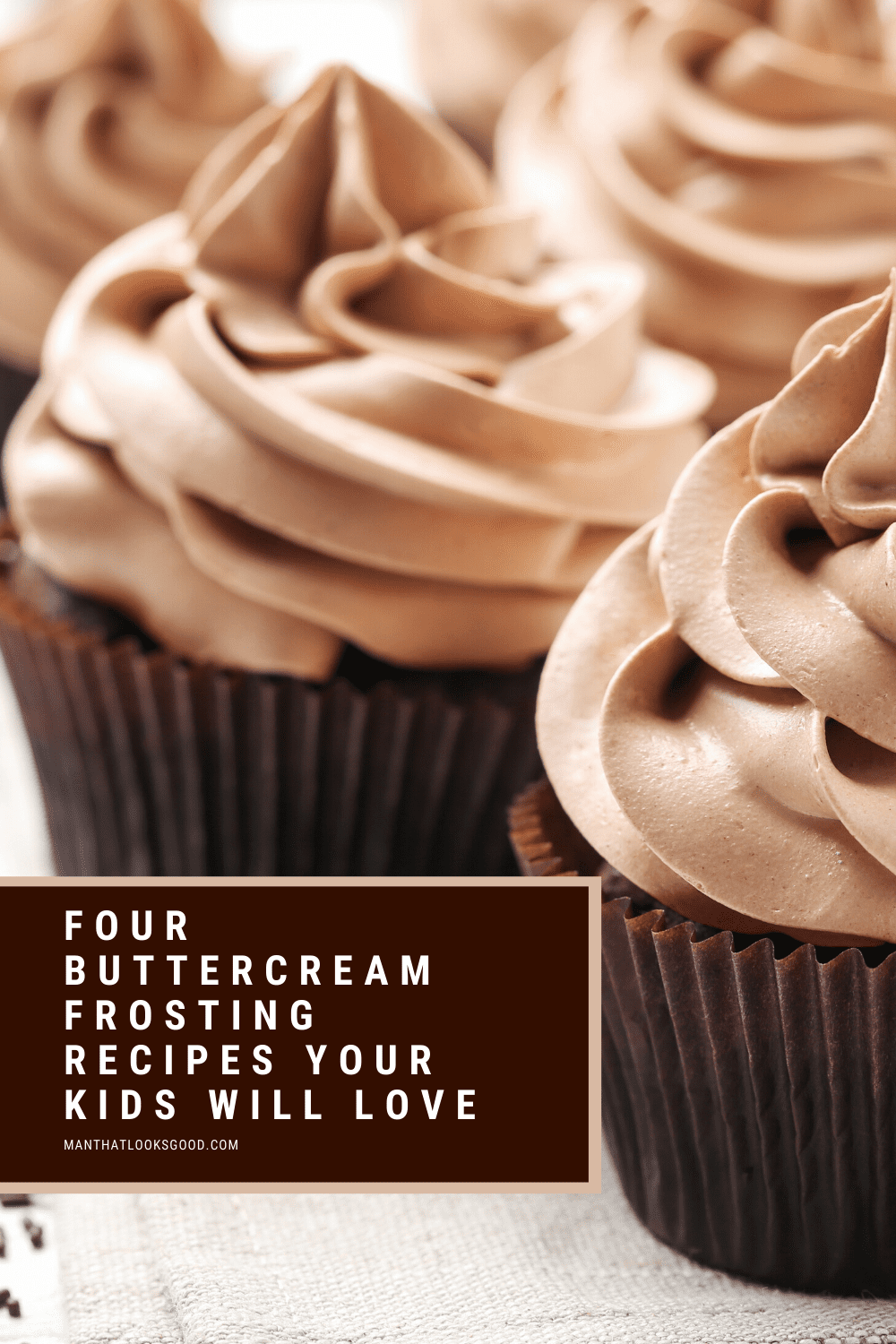 4 Amazing Buttercream Frosting Recipes You'll Fall In Love With
Strawberry Buttercream Frosting
First on the list is one of my favorite buttercream frosting recipes, a sweet and fruity strawberry buttercream frosting. I like this one a lot, not only for the sweet strawberry flavor but also for the beautiful pink color. The flavor complements a variety of cupcake flavors, such as vanilla, strawberry, and even chocolate.  For this recipe, all you'll need is 1 cup of strawberry puree, 1 cup of butter unsalted, 2 cups of powdered sugar, and ½ teaspoon of salt.
Next, we have a sticky and creamy peanut butter buttercream frosting. This is a fan favorite for the kids. This frosting goes great with a chocolate cupcake. For this recipe, you would need 2 sticks of unsalted butter, 1 cup of creamy peanut butter, 1 teaspoon of vanilla extract, 2 and ½ cups of powdered sugar, and a pinch of salt. 
Of course, I had to include a Nutella recipe on this list. Nutella is a chocolate hazelnut spread that seems to go good on just about everything. Try this on vanilla, banana, or chocolate cupcakes. For this recipe, you'll need ¾ cup of Nutella, 1 cup of unsalted butter, 2 tablespoons of heavy cream, 2 cups of powdered sugar, and a pinch of salt.
Marshmallow Vanilla Buttercream Frosting                                                                               
A tasty twist on a classic favorite, this marshmallow vanilla buttercream frosting is sure to be a big hit at your next family event. This recipe is great for kids' birthday parties, or for anyone that loves marshmallow sweetness. Try this recipe on a dark chocolate cupcake for a sweet and chocolatey flavor. The ingredients you'll need to make this recipe are 1 cup of unsalted butter, 3 cups of powdered sugar, 2 teaspoons of vanilla extract, and 1 container marshmallow creme 
Check out these recipes and see which one your kid likes the best. Personally, I think they're all amazing, and it's always good to have a recipe in mind for when you plan on baking. After all, why go through the trouble of home baking a delicious dessert only to have to top it with overly sweet store-bought frosting. Tweak these recipes and adjust them to your liking, even substitute out ingredients to fit your dietary needs. Buttercream frosting is very versatile for this reason, and of course super delicious.