Gardening with kids is a great way to enrich their lives, whether they are homeschooled or not. We already talked about how having a garden is a great way to apply practical, real-world experiences to a homeschool curriculum, but today, we're going to talk about making that gardening fun. Most kids are easily frustrated, so you'll want to fill your garden with vegetables that are fool-proof. You want veggies that are hardy, produce well, and are generally fun to take care of. Today, we'll be looking at the six best vegetables for gardening with kids.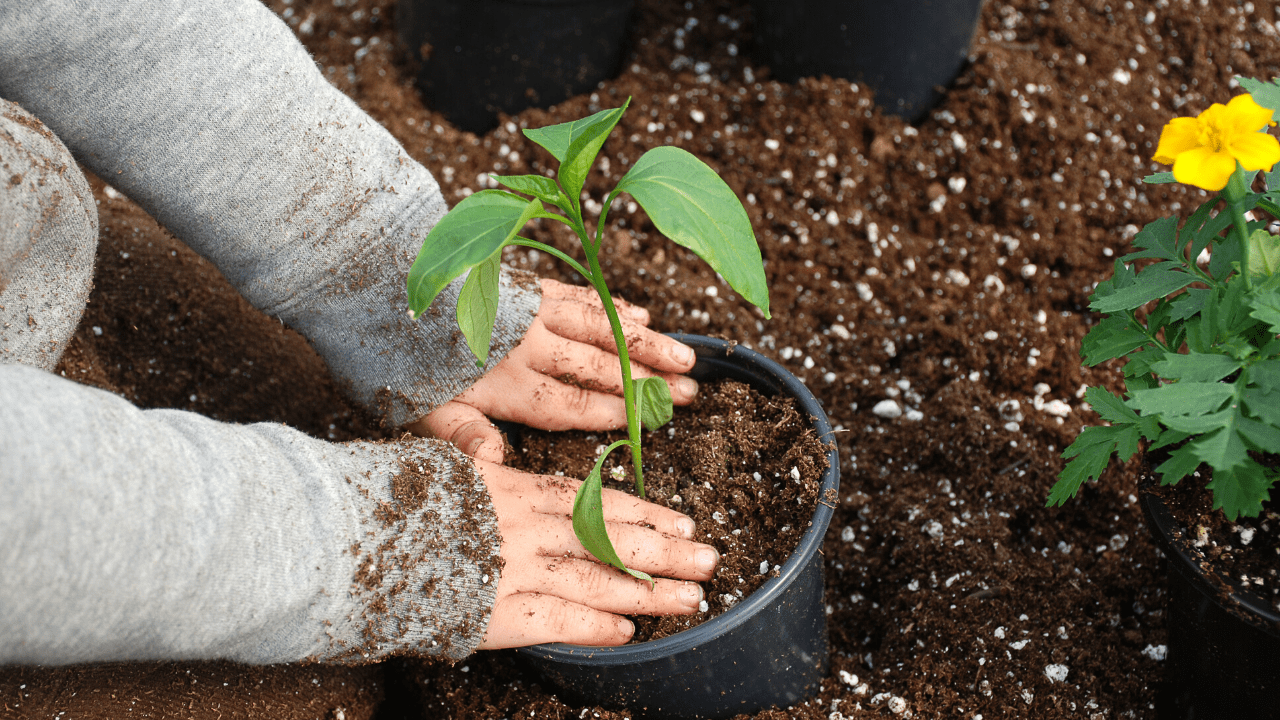 Making Gardening with Kids Fun
The best way to ensure that your foray into gardening goes will is to make it a lot of fun. Involving the kids in every aspect possible is one of the best ways to do that. When they feel like they have agency over the garden, it makes for an experience that is far more personal. So let them help you pick out the veggies you're going to grow. If you opted to use raised beds, let the kids help pick out either the type of bed or the style of bed. Let them help you read the instructions for everything. Involve them in every way possible to ensure that they feel a deep connection to what they're doing. Finally, we come to the most important point of all to make gardening with kids fun: ensure that they are successful.
Ensure Success With These 6 Vegetables
If you choose the right plants, it's almost impossible not to have a successful garden. The following vegetables are hardy, and it's almost impossible to be unsuccessful with them. In fact, even the most negligent gardener will have at least some small success with them. If you're reading this, you're probably planning to make gardening with kids part of your homeschool curriculum, which means you'll be putting in the extra effort. That extra effort will translate to absolutely fantastic results with these plants.
Bush Sugar Snap Peas
Bush sugar snap peas are an excellent choice for beginner gardeners of any age, especially smaller kids. They are relatively easy to care for, especially when compared to their pole pea cousin. In addition, they are incredibly healthy, and there's no need to shell them, making every part of the growing and harvesting process incredibly easy.
To plant these peas, simply place a standard tomato cage into your prepared garden bed and plant the peas about 2 inches apart and an inch deep around the base of the tomato cage. This will keep the bush contained and make it easier to harvest the peas later on.
In two to three months, you and your kids will be harvesting delicious, sweet peas. To harvest, simply use one hand to steady the vine and the other hand to gently pull the pod up and away from the vine. It's a simple, easy procedure.
Tomatoes
While you're shopping for tomato cages, make sure you get enough for both your peas and the tomatoes you'll be planting. There are many hardy varieties of tomatoes, and they're all easy to plant and grow. Sandwich tomatoes like Beefsteak are particularly fun for kids because the fruits can grow up to 5 inches in diameter, making for an impressive harvest from the plants the kids have planted.
Planting tomatoes is also particularly fun for kids because it's quite different from other vegetables. You can either purchase young tomato plants or begin your plants as seeds in a sunny spot in your home. To begin with seeds, use a seed starter kit to make it easy for the kids. Simply place a tomato seed in the center of the starter pod and press it into the pod about a quarter inch. Keep the soil moist, and in no time at all, you'll have a little tomato plant. After your plant has grown to about three inches in height, transfer it to an even larger container and let it grow to about 1 and a half to 2 feet tall. From there, you'll transplant to your garden. If you'd rather save some hassle, you can also buy tomato plants from your local garden store for transplanting to your own garden.
However you choose to get that 2-foot tomato plant, the real fun is in planting it. Dig a hole that will allow you to sink about 3/4 of your tomato plant into the ground. Have you ever noticed all those nubs on a tomato stalk? Those all produce roots when planted, so deep planting makes for a healthier plant. After you've sunk your plant, backfill the hole until it's level with the garden bed. Then just watch your plant grow.
Cucumbers
Cucumbers are fun vegetables for gardening with kids because they climb. Cucumbers are also hardy and easy to care for. To plant your cucumbers, set up a trellis row next to your furrow line so the vines have something to grab on to. Don't wait until the vines are already growing. Sow your cucumber seeds about 6 inches apart and 3/4 of an inch deep. You can sow them in batches of 3 or 4 seeds so that you can thin them out to the healthiest of the plants after they are a few inches tall.
In a few months, you'll be harvesting cucumbers that the kids can eat right off the vine. Just wash and dig in. Garden-fresh cucumbers need no peeling and are extra tasty, especially with a little salt and pepper on top.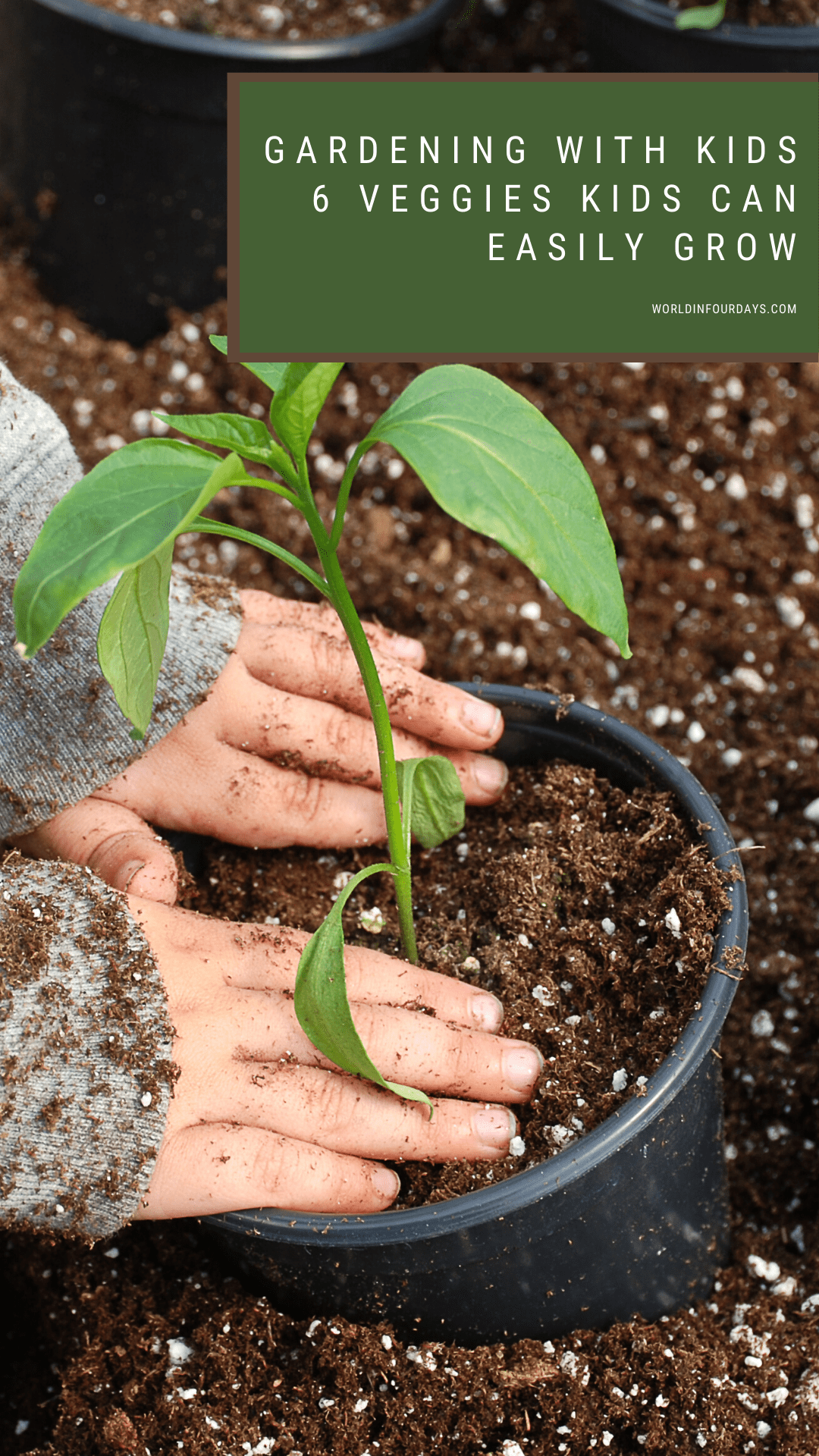 Carrots
Carrots are great vegetables for gardening with kids because they grow easily; make great, healthy snacks, and their tops attract swallowtail butterflies. Carrots really shine in raised beds because the soil, when prepared properly, is nice and loose and allows the carrots to grow big and long. Sow seeds loosely along the furrow and gently cover them with dirt. They should only be about a quarter-inch deep. After the carrots begin to grow, thin them out to one carrot about 2 inches apart.
Baby carrots are ready to harvest about 50 to 60 days from planting, while mature carrots can be harvest in about 75 days. The rule of thumb when harvesting is that the carrots are ready when their shoulders are 1/2 to 3/4 inches in diameter.
Green Beans
Green beans are fun to plant and fun to pick. The bush variety is the easiest to grow because you don't have to worry about vines, and it makes harvesting easier. Green beans are as easy to plant as they are to grow, as well. Simply sow your beans in groups of three at about a foot apart. When the sprouts are about 4 inches tall, save the strongest-looking of the 3 and let it grow. The beans will be ready to harvest in about 65 to 75 days. To harvest, simply grasp the bush where the bean meets the plant, and gently pull. It's an easy, fun vegetable for kids to plant and harvest.
Sunflowers
Sunflowers are one of the most impressive plants you can grow when gardening with kids. They do very well in raised beds, and the kids love to watch them grow to their towering heights. Sunflowers are a hardy plant, and whatever variety you choose will grow well. When gardening with kids, go all out and choose the really big varieties like Mammoth Grey-Stripe Sunflower Seeds. This particular variety grows to a towering 12 feet and has blooms over 10 inches in diameter. The kids will love watching their plant grow to its towering height and watching all the birds feast on the seeds.
To plant these sunflowers, sow the seeds about 6 inches apart in a furrow about 1 to 2 inches deep. Gently cover the seeds and keep the ground moist until the seeds sprout in about 7 to 10 days. When the second set of leaves appear on your plants (called the true leaves), thin the row out to a spacing of about 2 feet apart.
Gardening with Kids is More Fun with These Plants
The above plants are a ton of fun for kids to plant, grow, and harvest, making them the perfect choice for gardening with kids. These plants are all hardy, easy to tend, and are heavy producers which will excite the kids when harvest time arrives. When you choose these plants gardening with kids is almost guaranteed to go smoothly and keep the kids excited about their foray into the agricultural world. So get out there and get planting!
*This post contains affiliate links from Amazon and other online retailers. We earn a small commission when you shop using our links. This allows us to keep bringing you great content and give you a way to support our blog. Using our affiliate links does not affect the price of your item.