*This post "The Best Holiday Gift Guide For Tech Lovers of All Ages" was sponsored by Best Buy however all opinions expressed are my own.
The Best Holiday Gift Guide For Tech Lovers of All Ages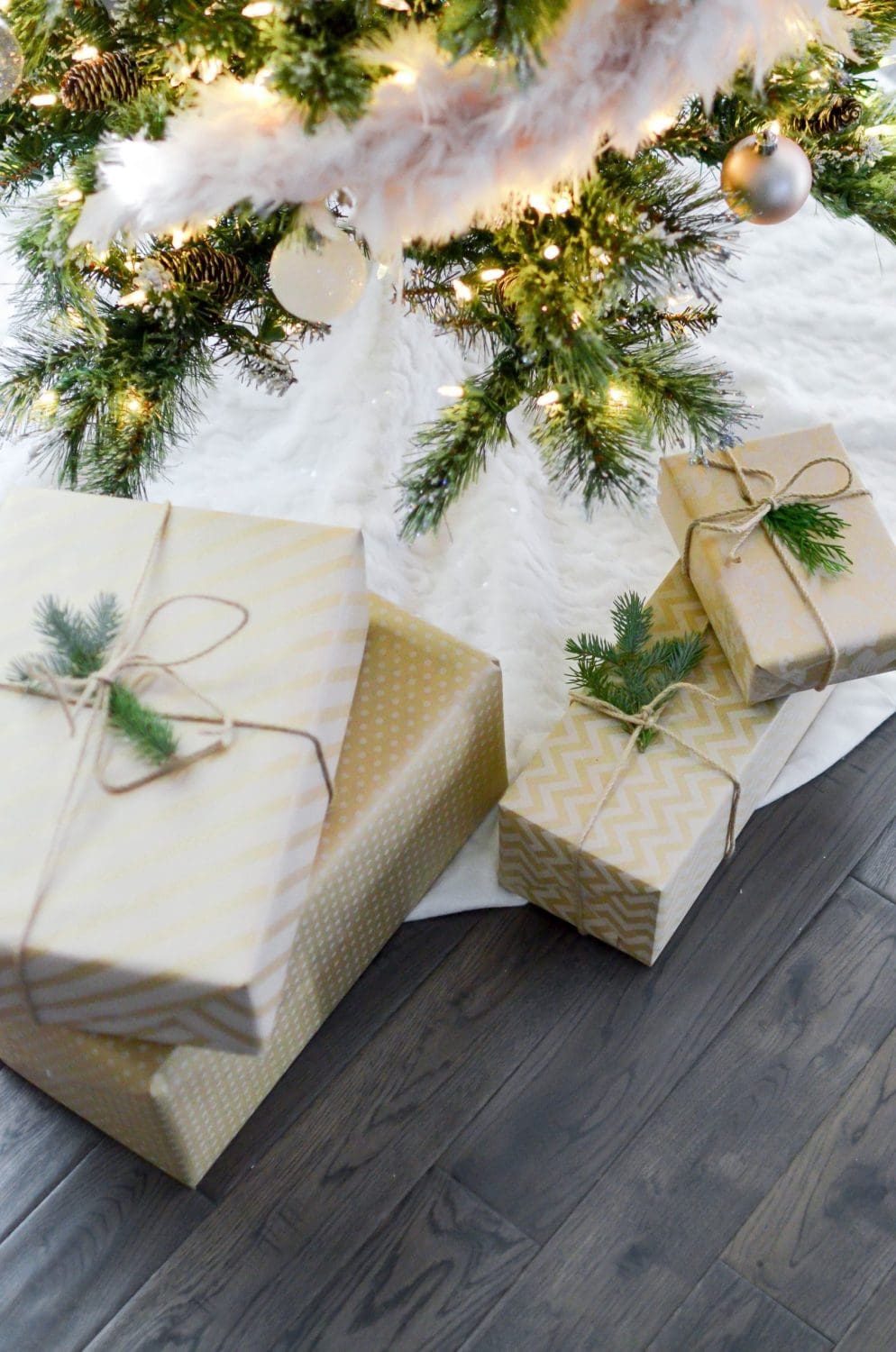 Outside of travel, my next love is technology. When I'm not saving up for a trip, I'm eyeing the latest smartphone, tablet or the newest must-have tech item. If your holiday shopping list is full of tech lovers like me you're probably searching for the best tech gift ideas. Grab a glass of wine and pull up a chair, this list will have something for almost any tech lover. Male or female, adult or child, this list has it all.
1. The Harry Potter Remote Control Wand

Reese is a HUGE fan of Harry Potter and her Christmas list this year is full of all things Harry Potter. I have to admit while going over her list this particular item caught my eye. The Harry Potter Remote Control Wand is a Universal Remote Wand that operates with any IR device, including TVs, Blu-ray players, and speakers. The remote allows you to easily program up to nine gestures that allow you to change channels or tracks, turn the volume up or down, and more. You have to admit, that's pretty cool!
2. DJI Global Mavic Mini
Reese got a drone a few years ago for Christmas and she loved it. We started off with a lower-priced model because I didn't want to risk her damaging an expensive one. That one served its purpose but now she's looking to upgrade. I've done a ton of research and settled on the DJI – Mavic Mini Quadcopter with Remote Controller available from Best Buy.
The DJI Mavric Mini comes with a stabilized Gimbal camera that creates smooth and vivid shots. It supports 12MP aerial photos and 2.7K Quad HD videos. The 3-axis motorized gimbal provides superior camera stability and ensures clear ultra-smooth footage. The Two-Way Charging Hub can charge up to three batteries in sequence. It can also be used to store and transport batteries, and even as a power bank to charge your mobile device.
The Mavic Mini's weight allows it to stay in the air longer than similar drones on the market which means you can enjoy up to 30 minutes of flight time with a fully-charged battery.
3. Fire TV Stick 4K with Alexa Voice Remote, a streaming media player
I'm always slightly shocked when I talk to someone whos still paying for cable. Whenever someone asks me for tips for saving money, my first tip is always to "cut the cord". When we decided to ditch cable we picked up a Fire TV Stick for everyone room in the house. The Fire TV Stick 4K with Alexa Voice Remote is the most powerful 4K streaming media stick with a Wi-Fi antenna design optimized for 4K Ultra HD streaming. The Fire TV Stick allows you to watch favorites from Netflix, YouTube, Prime Video, Apple TV, HBO, STARZ, SHOWTIME, and more, plus you can stream for free with Tubi, IMDb TV, and others.
As a bounce, Amazon Prime members get unlimited access to thousands of movies and TV episodes, plus ad-free listening to millions of songs with Prime Music. Another thing I love about our Fire TV stick is it's portable and we take it with us when we travel. I have pulled it into the hotel tv and even our laptop for road trips. This is one gift that will not only score you brownie points in coolness but also let the receiver know you care about them saving money!
4. Ikea Symfonisk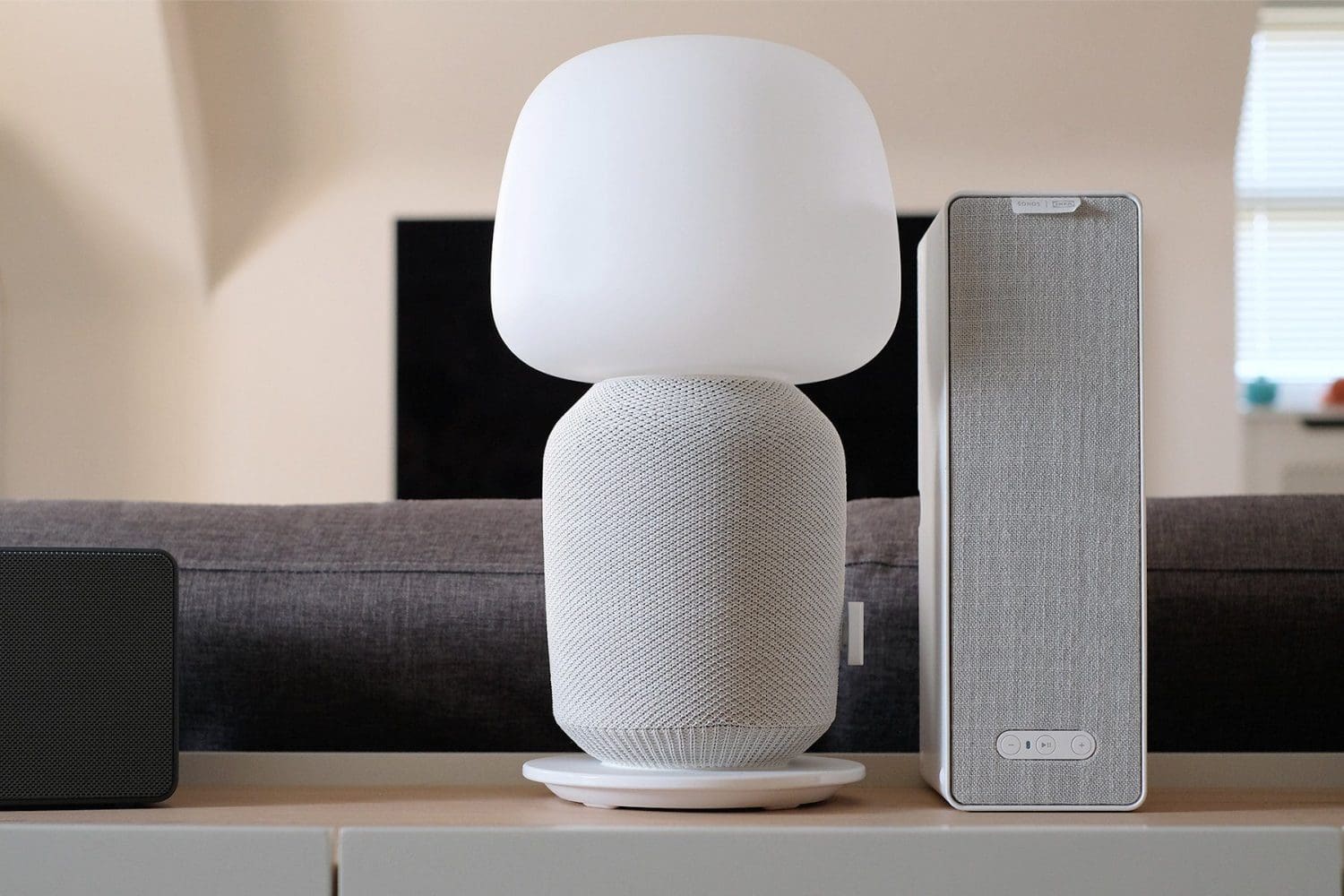 I'm a big fan of music, I listen to it when I'm cleaning on the weekends when I'm working and it helps soothe me to sleep. When I ran across the Ikea Symfonish lamp/speaker, I fell in love. Ikea has taken a sleek lamp, added a Sonos speaker and designed one of the most awesome products ever. You can stream music, podcasts, and radio via Wi-Fi without interruptions from phone calls or notifications. The music keeps playing even when your phone or tablet is not around. You can control each speaker individually, so you can play music in one room while your kids are listening to an audiobook in another one, or play the same sound throughout the home.
5. Oculus Quest
If you have a serious gamer on your hands they will love the Oculus Quest and its immersive gaming experience.  The Oculus Quest can turn a small space into an immersive gaming area with this Oculus Quest all-in-one VR system. The wireless headset and controllers provide a compact setup and don't require a PC, and the 64GB of storage accommodates compatible VR game titles. This Oculus Quest all-in-one VR system uses Insight tracking technology for instant, accurate response to movements.