I'm an Airbnb addict. I can spend hours on airbnb.com reading reviews and updating my favorites list. I think I have over 400 locations saved all over the world. Airbnb has replaced my Pinterest addiction. Although I have stayed in close to 25 different Airbnb's, the one thing I've yet to do is book a private room.
For those who've never used Airbnb, they give you several booking options. The most popular being the ability to book an entire place to yourself. The next option is the ability to book a private room in someone's home. This gives you your own room and either a private or shared bathroom. The rest of the space (i.e. Kitchen, Livingroom, Laundry etc.) are shared with your host. The final option is the ability to rent a shared space. This can be anything from bunk beds in a shared room, an air mattress in the living room or a pullout couch.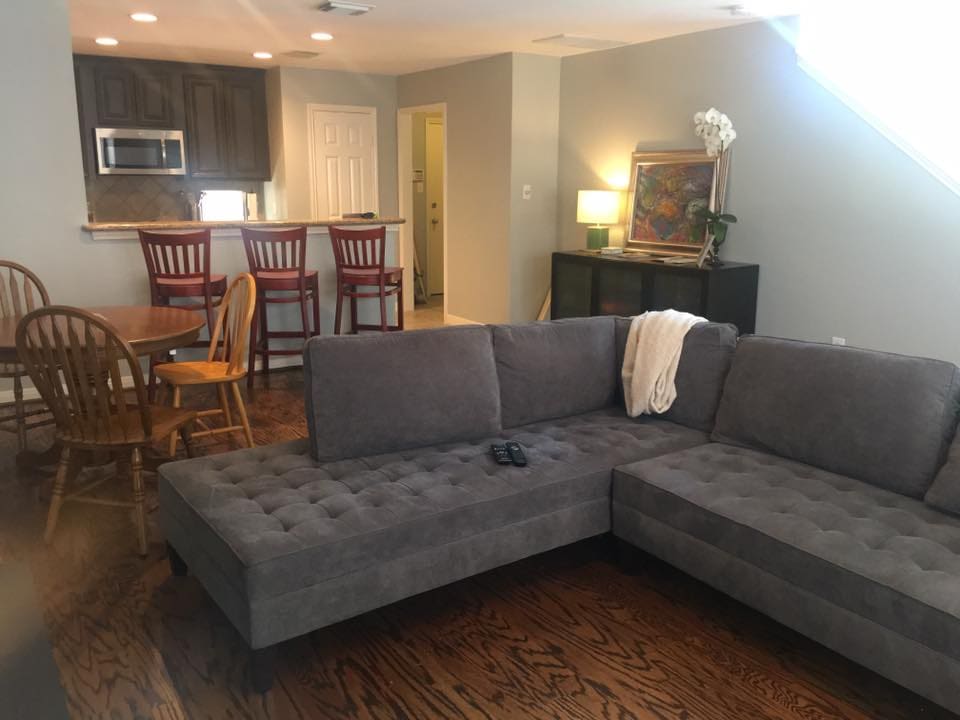 Houston Airbnb Review – Location, Location, Location.
I've always wondered what it would be like to book a private room. When I travel, I usually travel with Reese or I'm booking something super last minute where a hotel or an entire home is just a better option. This time, I wanted to try something different, so when I searched for a Houston Airbnb, I only looked at private rooms.
This Airbnb was located in the Montrose area of Houston. Often called the "Heart of Houston", Montrose is a residential, demographically diverse neighborhood. It's known for it's renovated mansions, houses with wide porches, and cottages located along tree-lined streets.
I wish I could say this is the reason I booked this location but in all honesty, I booked it because it was closest to the Toyota Center, had amazing reviews, and was super cheap.
Houston Airbnb Review – From Private Room to Entire Space
The evening before I arrived I received a phone call from the host. She called to thank me for renting her place and gave me all the details I would need to check in.
That was when she gave me the good news. She was in the process of selling her home and had purchased a new place and was no longer staying in Montrose. I would have the entire two-bedroom two bath townhouse to myself.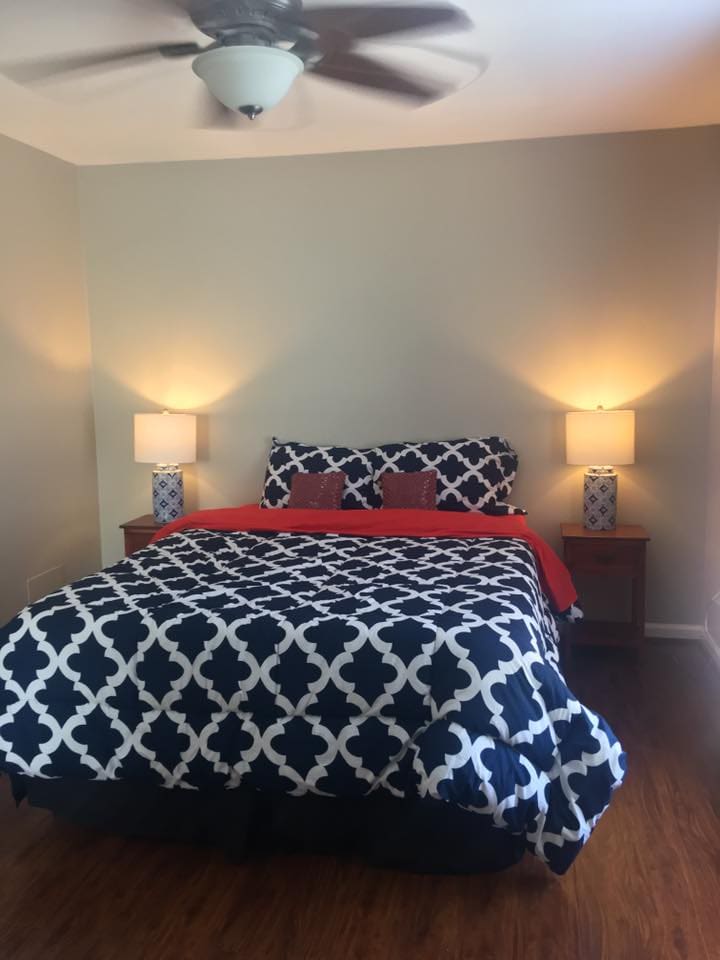 I was a little bummed because I wanted to knock the private room experience off my bucket list, but I got over it.
Houston Airbnb Review – The Particulars
This was a 1,500 square foot townhouse with a full kitchen, laundry room, two bathrooms and two large bedrooms located on the second floor.
I selected the room with the gray/white comforter because it had a great view of a tree-lined neighborhood.
The townhouse was located on a quiet residential street, in a safe neighborhood, with a playground and dog park located across the street.
It was strange staying in a place this big by myself and I'm surprised I wasn't scared because I'm a big chicken.
The bedrooms were separated by a bathroom and long hallway so it was perfect if you were traveling with another couple or with kids and wanted some privacy.
I'm not sure if her place ended up selling or if it's still on the market and available for Airbnb. I wish I had more time here because it would have been a nice place to relax.
If it's still available, I highly recommend it if you plan on visiting the Houston area. Being close to a park makes it a great location for a family with kids, plus close to everything so transportation is easy. It was also very clean and affordable. Here is a direct link to her listing, The Diamond Jewel Box – Houston, TX.
If you've never stayed in an Airbnb and are considering giving it a try, use my promo code. You will get $40 off your first Airbnb stay and I get a $20 credit. Here is a quick video walkthrough of the space.