This post "How To Make English Muffin Pizzas" is sponsored by ReachOrb on behalf of Bays English Muffins; however, all thoughts and opinions expressed are my own." For more information on our sponsored posts and affiliate link policy please click here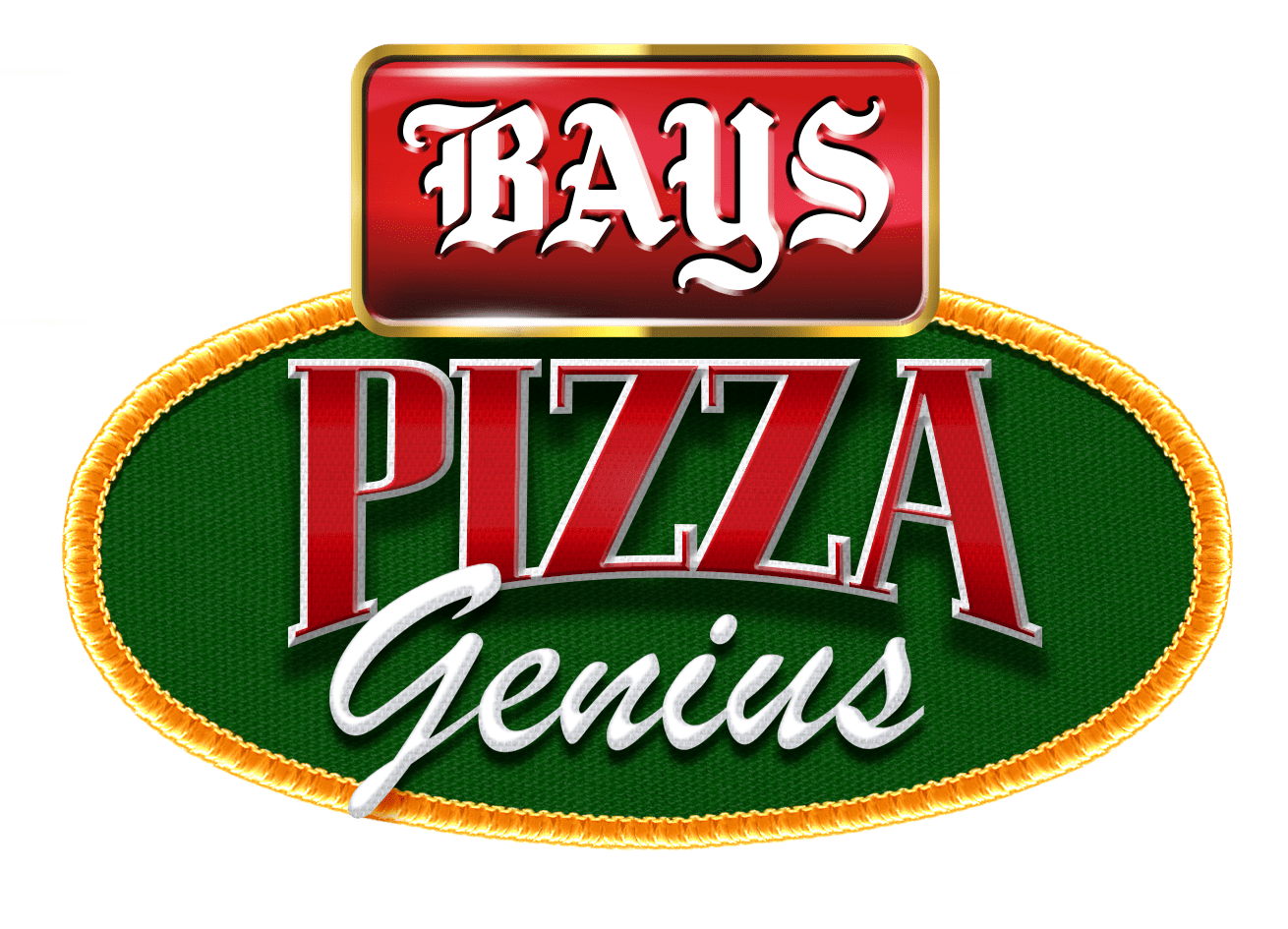 PIZZA GENIUS WANTED!
Do you rule in the kitchen, when it comes to toasting up some tantalizing treats for your family and friends?
Have you ever made pizzas on English muffins?  Did you toast your English muffin before you melted the cheese on them? Did you use olive oil, tomato sauce or something else as your base? Did you broil or bake? Did you spice it right?  If you haven't tried Bays English Muffin pizzas, you're missing something tasty that's super easy to make.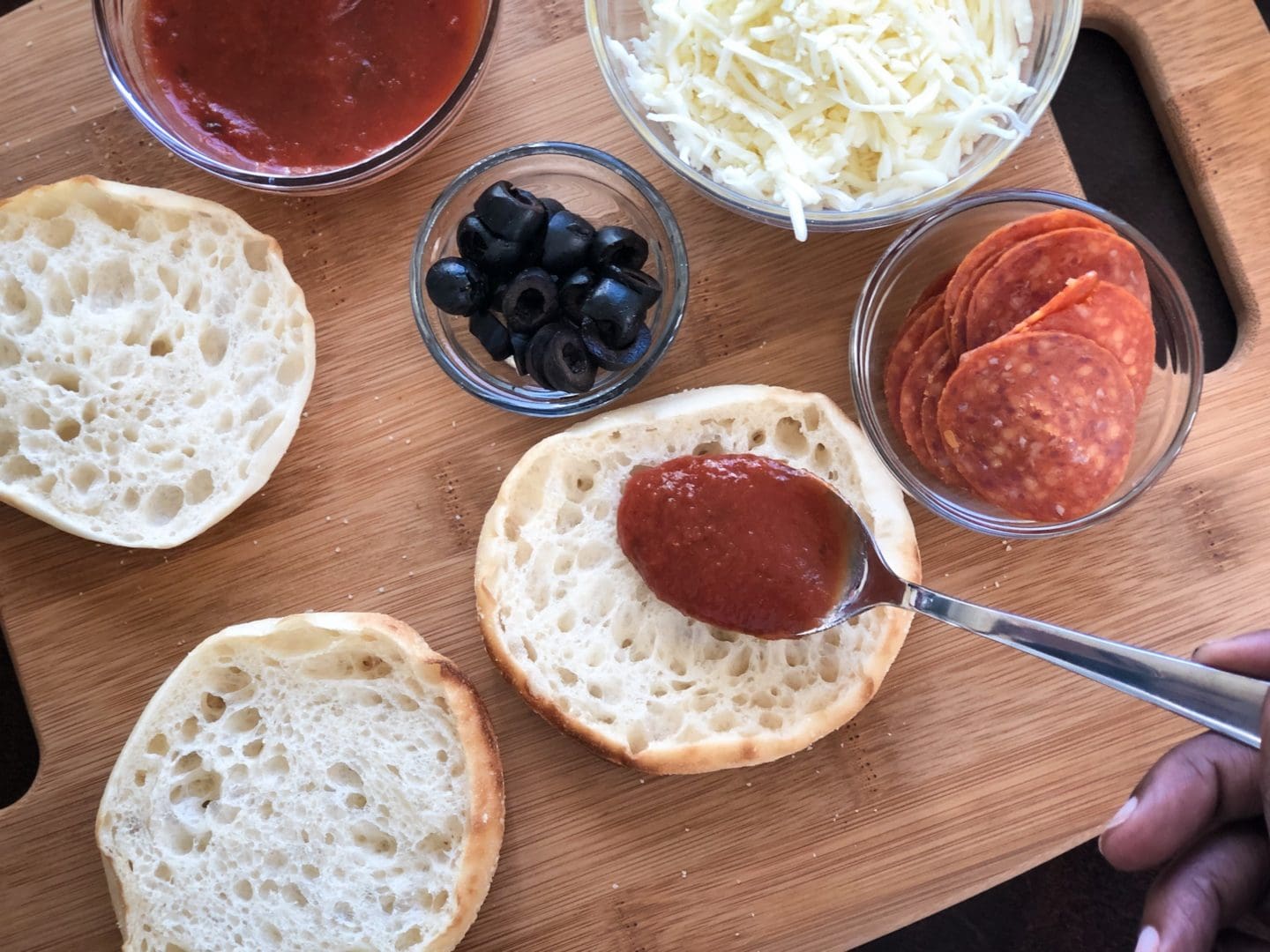 Bays English Muffins are great for this and since they are so super easy to make she can do it herself using the toaster oven. They are our go-to for sleepovers since it gives the kids something to do and since you can customize each one, you can have once every day and never get bored.
We didn't have much to do today so it was the perfect day for making pizza. Reese started out excited to help but when her friends called for a "virtual" playdate (more on that one another post lol), I took over and finished them myself. As crazy as it sounds, I actually enjoyed it and found it slightly therapeutic lol…clearly I need more alone time lol.
How to Make English Muffin Pizzas
I used what we had on hand which happened to be pepperoni, mozzarella, olives and I had some leftover pizza sauce from our last pizza night. These cook up super quick in the toaster oven, (less than 15 minutes) so keep an eye on them so they don't burn. How to Make English Muffin Pizzas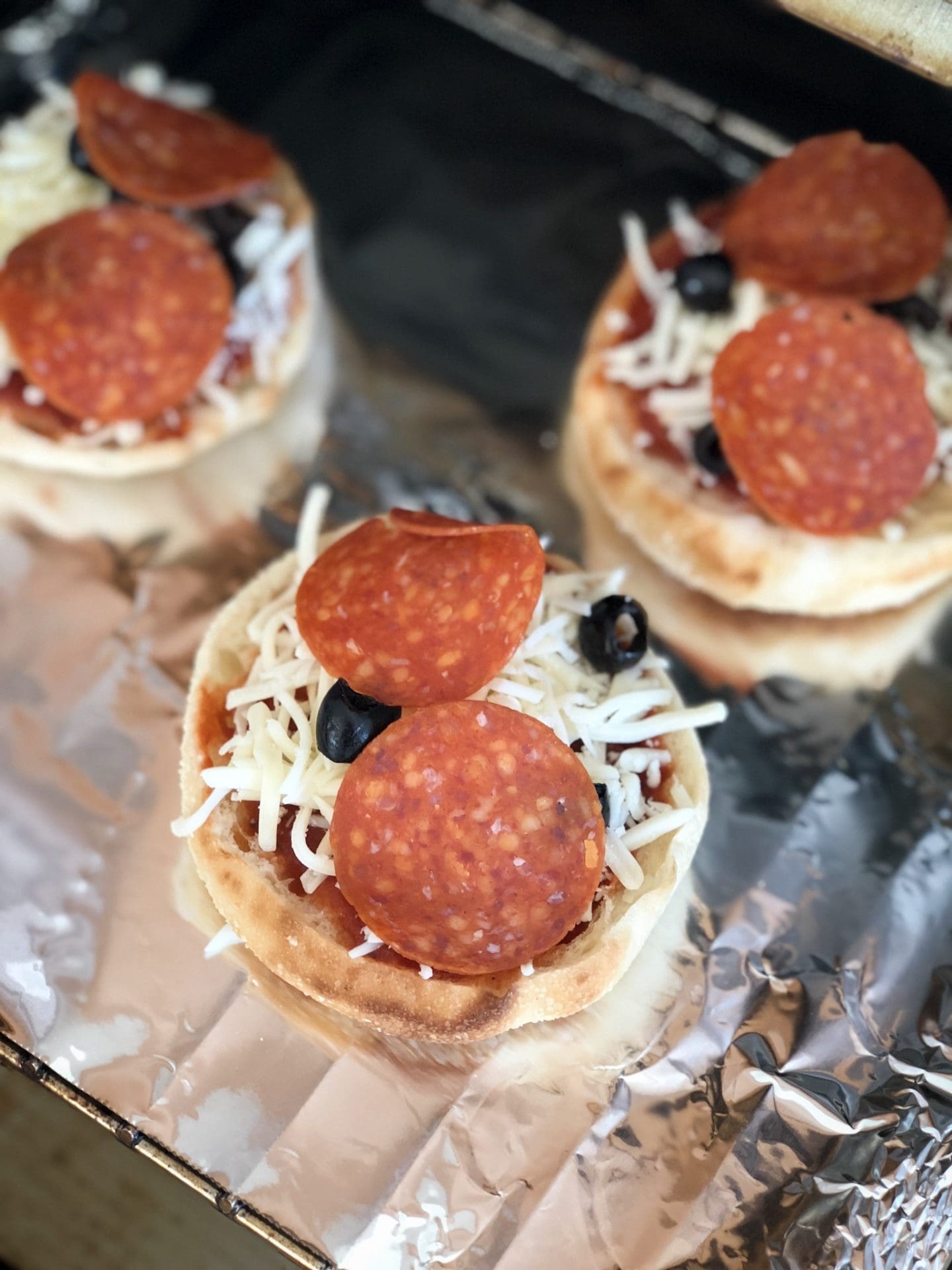 The good news is that anyone can be a Bays Pizza Genius …
Enter the Sweepstakes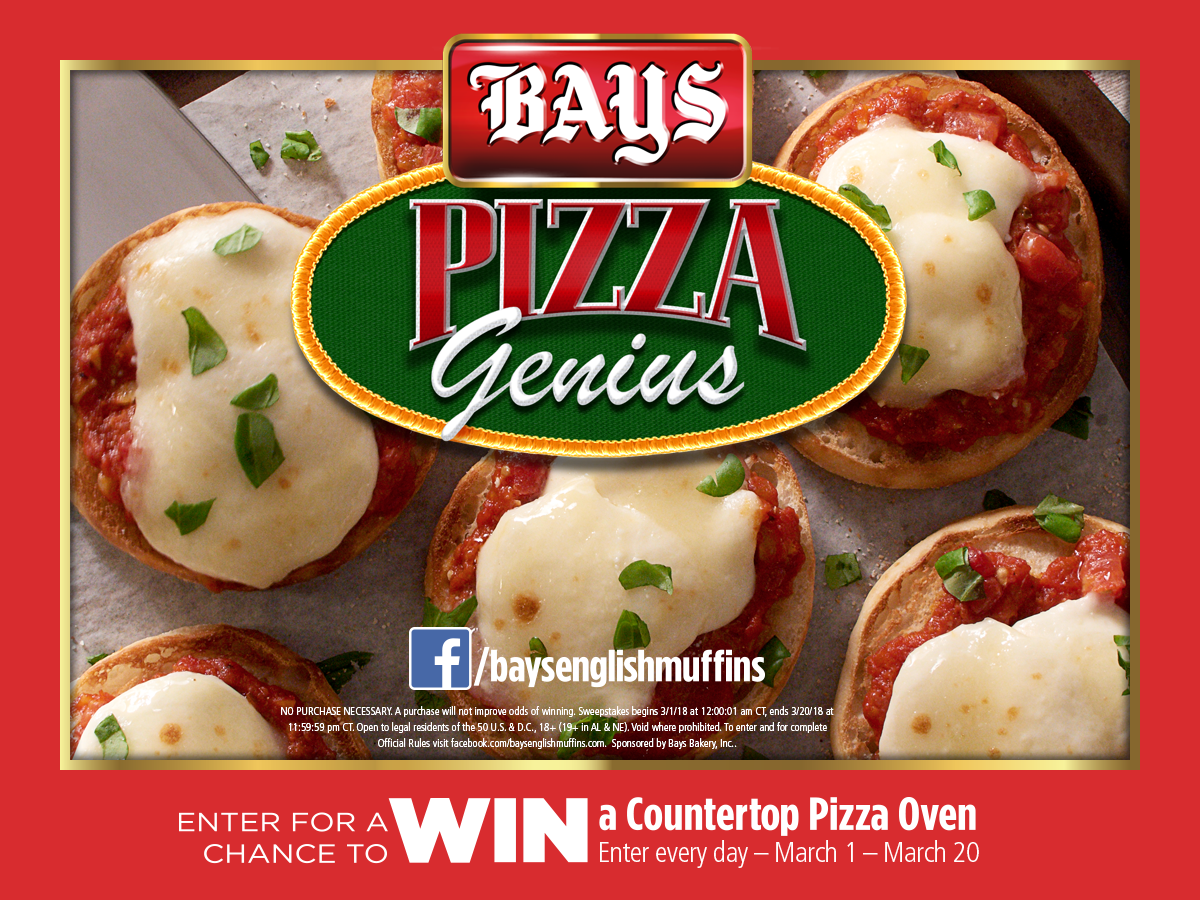 facebook.com/baysenglishmuffins to enter every day for a chance to WIN a countertop Pizza Maker Oven and two packages of Bays.   Enter and share why you are a Bays Pizza Genius from March 1– March 20, 2018.  The official rules are located at bays.com.  There's no purchase necessary.
New Bays English Muffin Pizza Recipes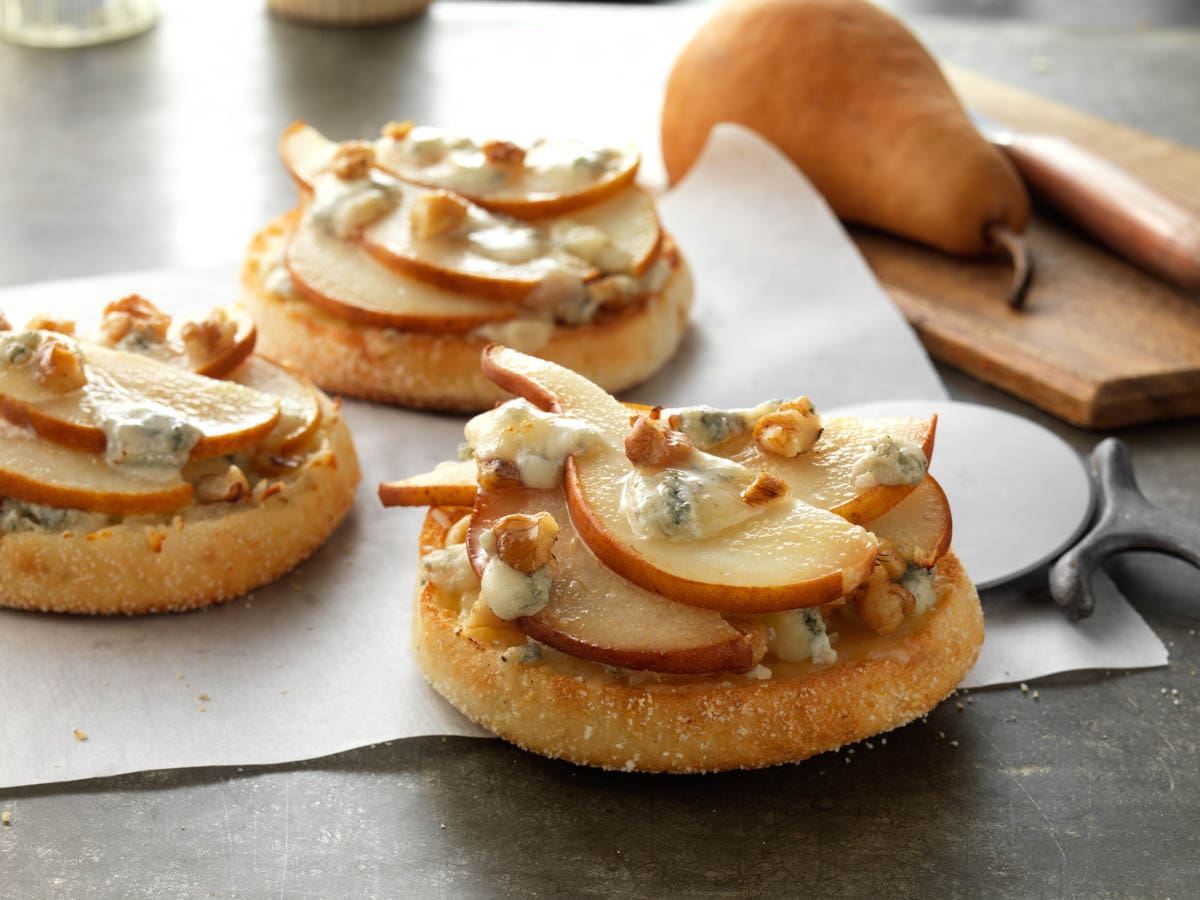 at Bays.com head on over and learn how to make English muffin pizzas.
BBQ Chicken Pizza – Make this family-friendly meal any night of the week
Gorgonzola Pear Pizza – Try this Italian flavor combo anytime
Pizza Margherita– Freshen up a classic with select ingredients
Shitake Mushroom Herb Pizza–Dress up your Bays with this elegant recipe for dinner
Southwest Shrimp Bacon Pineapple Pizza –Fire up the fresh taste of a Hawaiian pizza
Fig Prosciutto Arugula Pizza– Make mouths water with this sweet and salty show stopper
Watch this video and you will see how easy it is to be a Bays Pizza Genius!
There are four varieties of Bays English Muffins: Original, Honey Wheat, Sourdough, and Multi-Grain.  You can find them in your grocer's refrigerator case (may be found near eggs, butter or refrigerated dough).  They're great to always have them on hand for a quick meal or snack! learn how to make English muffin pizzas