This "How To Survive Long Flights In Economy Featuring SunbeamSunbeam®" is sponsored by the Sunbeam® brand. All opinions are mine alone #ad.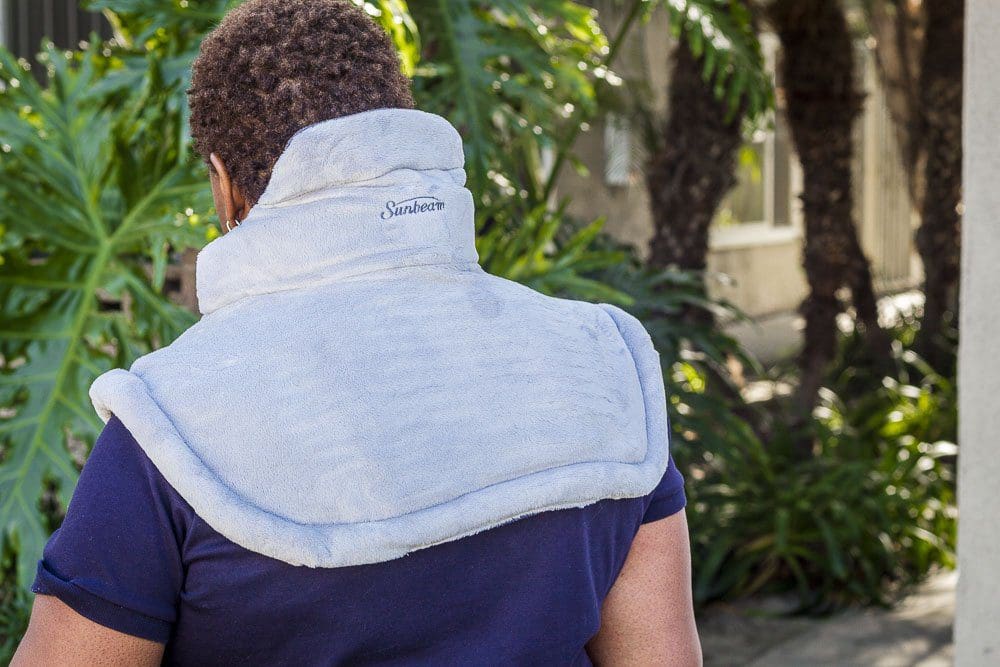 I'm broke lol…Just keeping it real. So when I travel it's rare that I get to fly first class. It's expensive and I can think of a million other ways to spend $2,000 or more. I might not have deep pockets, but what I am is crafty. I have figured out a way to travel that although I'm in coach, feels like I'm in first class, thanks to Sunbeam. Follow these tips and you can too.
How To Survive Long Flights In Economy – Comfort
I'm all about comfort when I travel and since I am always cold, I used to look forward to the free pillow and blanket they would hook you up with. That all changed when I discovered a lot of those blankets are used and I once found a bug smashed into my "freshly" wrapped blanket. GROSS. Seriously, stop using them. Upgrade your coach experience by bringing your own.
I personally like to travel with my Sunbeam® Renue® Neck Wrap especially if I'm doing a long haul or international flight. The Sunbeam Renue Neck Wrap is tailored to the shape of your body to provide targeted heat for maximum pain, tension, and muscle relief. Since 99% of airlines have outlets at the seats now, I pack my Sunbeam Renue Neck Wrap in my carry-on and plug it up when I get to my seat. Its extra-tall adjustable collar fits snugly around your neck and the magnetic front closure keeps it in place to help fight those aches and pains. How To Survive Long Flights In Economy
How To Survive Long Flights In Economy – Leg Room and Space
How To Survive Long Flights In Economy – Food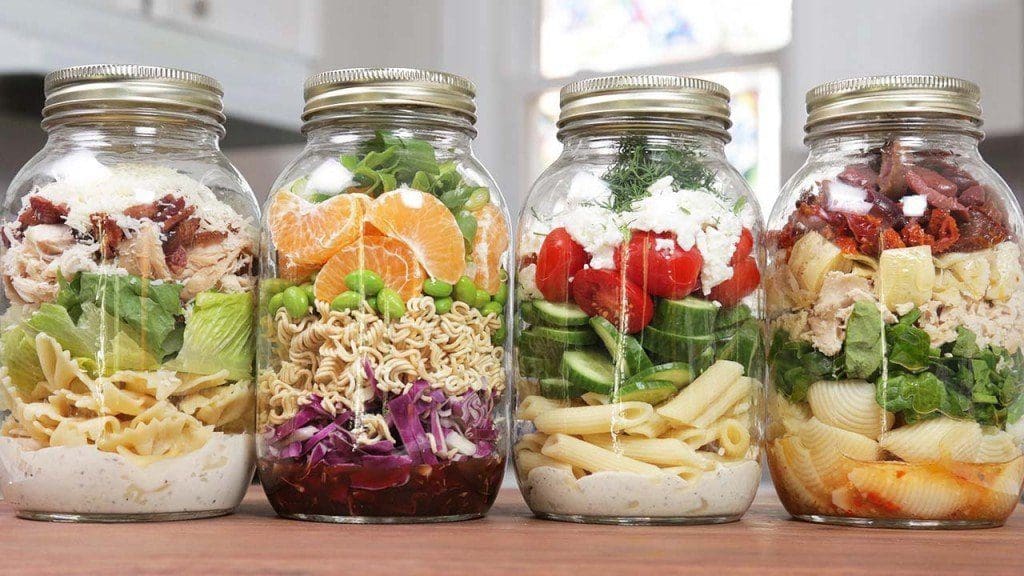 For longer flights, I like to whip up a salad of raw spinach, cranberries, shaved almonds, cherry tomatoes and a vinaigrette. I've learned salads travel well and they don't need to be refrigerated. I pack it in a mason jar with the dressing on the bottom. Before you eat it shake the bottle to mix and you're all set. You now have your very own first class meal. How To Survive Long Flights In Economy
A traditional first-class travel experience can be expensive, but with little creativity, you can build your own first class travel experience. Just remember comfort is key. To give you a head start on planning your own first-class experience I've partnered with Sunbeam and am excited to host a giveaway for one of my lucky readers to win a Sunbeam Renue Neck Wrap. How To Survive Long Flights In Economy
Even if you're not traveling anytime soon, the Sunbeam Renue Neck Wrap is great for at home use too. Heat has been found as an effective, natural way of helping alleviate muscle pain and soreness. Heat helps to relax muscles and promotes blood flow. The increased blood flow restores oxygen and nutrients to inflamed areas to help accelerate healing. With it being the holidays, the Sunbeam Renue Neck Wrap also makes a wonderful gift for your traveling and non-traveling friends alike. How To Survive Long Flights In Economy
This giveaway is open to U.S. residents only. To enter simply head over to Instagram (Link To Post) and leave us a comment on this post letting us know where you would like to take your Sunbeam Renue Neck Wrap if you win. Complete details on how to enter can be found on the Instagram post. Don't want to wait for the giveaway? You can order yours today from the Sunbeam website.