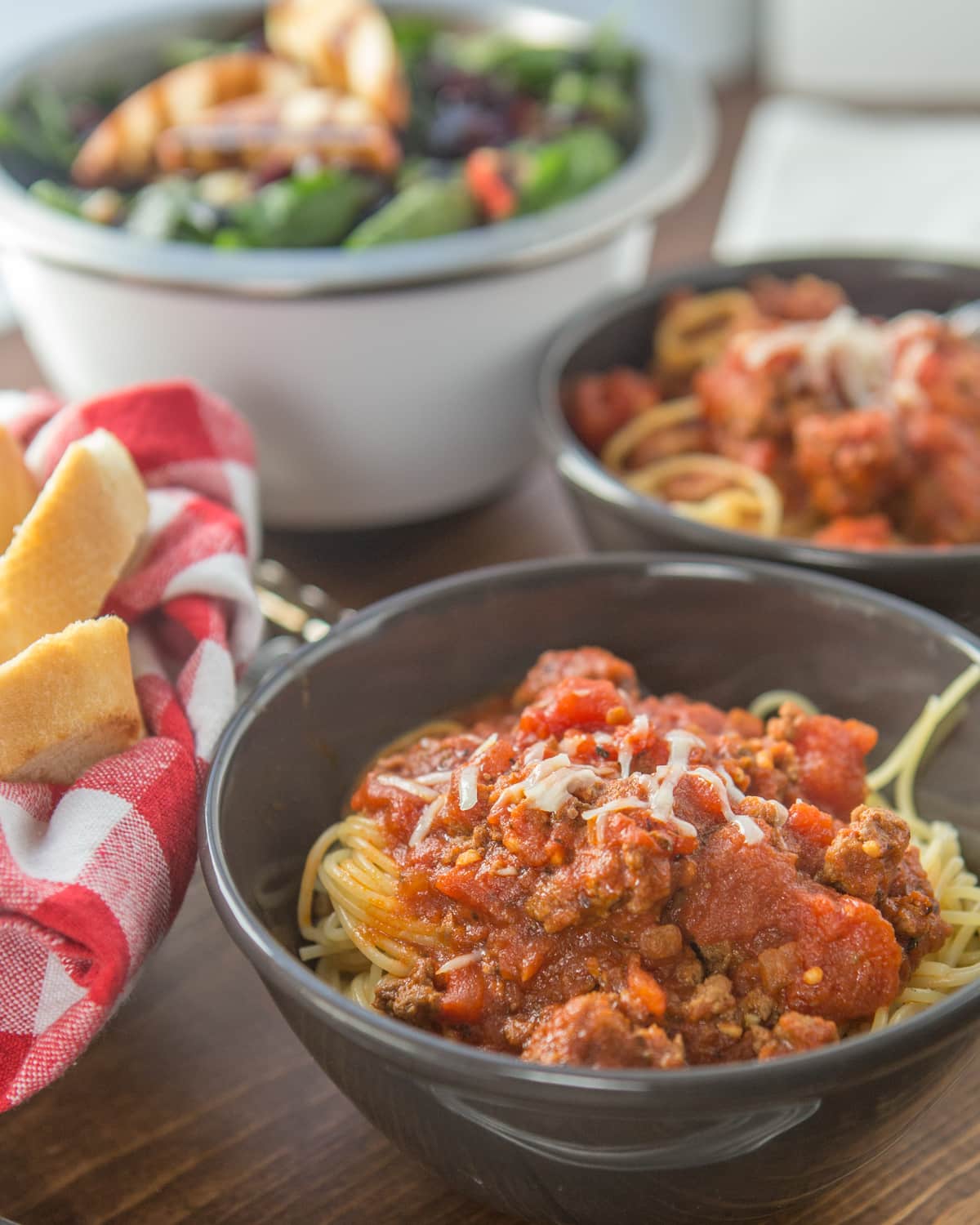 I love spaghetti sauce, especially when it's homemade. With the right ingredients, you can create a diverse sauce that's oh-so-satisfying. If you want to positively delight your taste buds, don't forget that the more ingredients you add to the sauce, the more full-bodied and tasty it will become. It's simply all about finding the right balance of sweet and salty flavors to make your sauce something you and your family can reminisce about for days to come. Instant Pot Spaghetti Sauce Recipe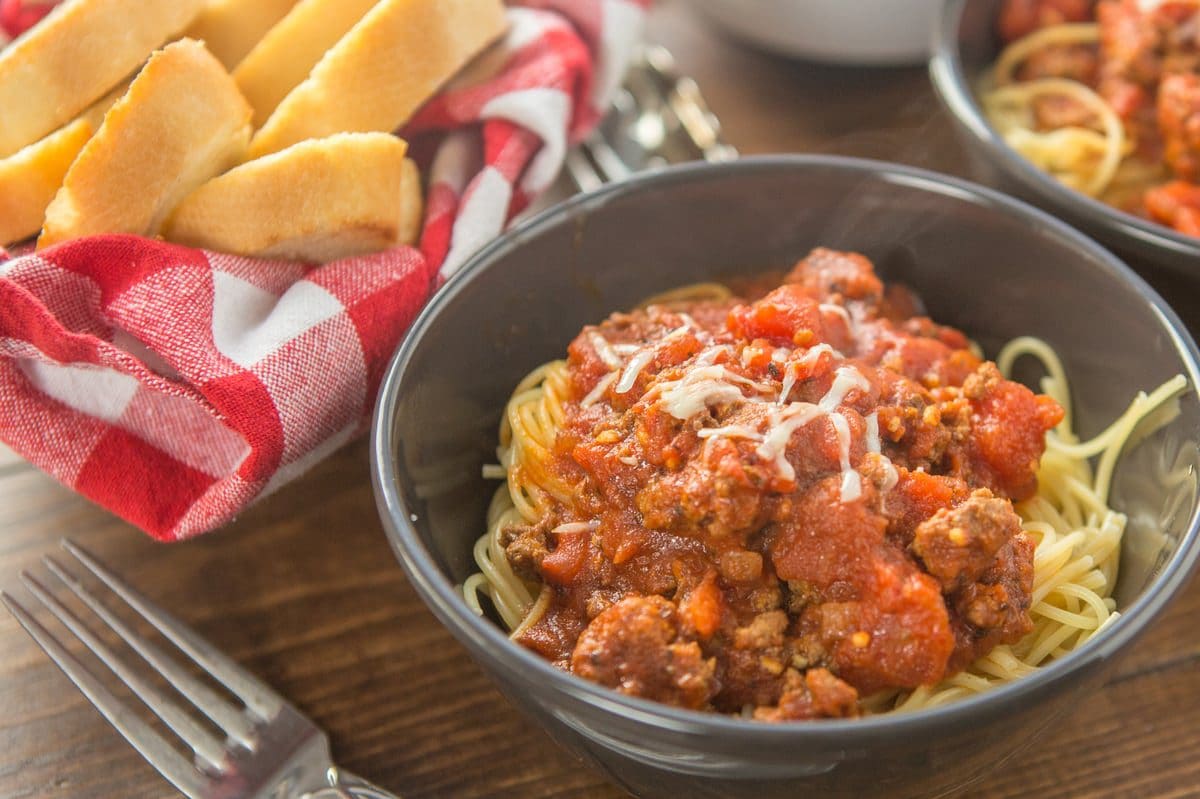 Growing up, you probably learned how different tomato sauce from a glass or jar can taste compared to your mom's unbelievable homemade sauce. Maybe you didn't think much of it as a kid (I know I didn't), but as a grown-up, you can SO tell the difference, and chances are, so can your family. 
Getting a perfect homemade pasta sauce is almost like a science experiment that can go really really bad, if you don't blend things right, or if you go overboard with certain spices. On a side note, don't be afraid to taste as you cook, After testing this recipe out a few times, I had to make a few adjustments along the way. An extra pinch of salt or a bit more seasoning can really change things up and give your sauce that extra tanginess. Instant Pot Spaghetti Sauce Recipe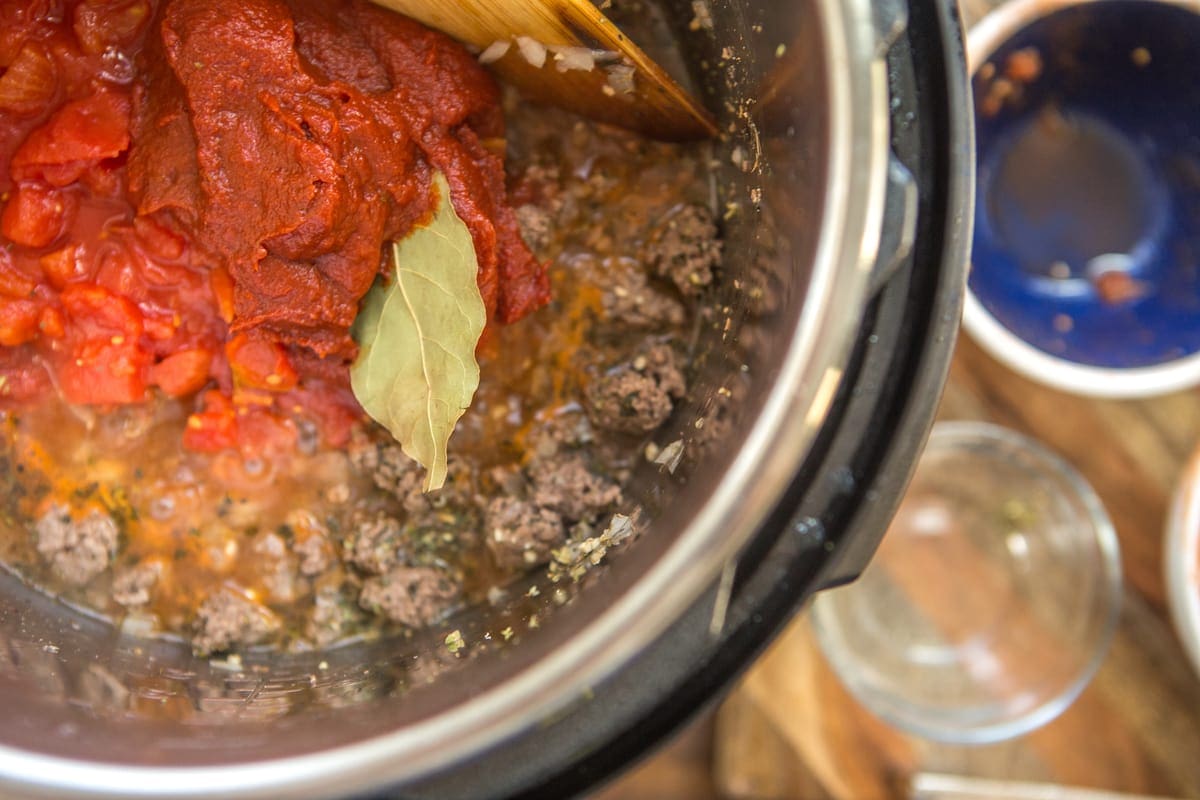 Now lets pause for a minute and let me be real with you guys. If you know me, you know I'm lazy! I love to eat and love to cook but I don't love spending all day in front of a stove. I don't have the time or patience to spend all day mixing and stirring a pot of sauce (Ain't nobody got time for that!) That's why my Instant Pot and my Instant Pot Spaghetti Sauce Recipe is the perfect fix! Using an Instant Pot is a huge time saver, and the bonus is it won't take away from the homemade flavor. If you don't have an instant pot or 
Let's begin!
Instant Pot Spaghetti Sauce Recipe – Serves 4-6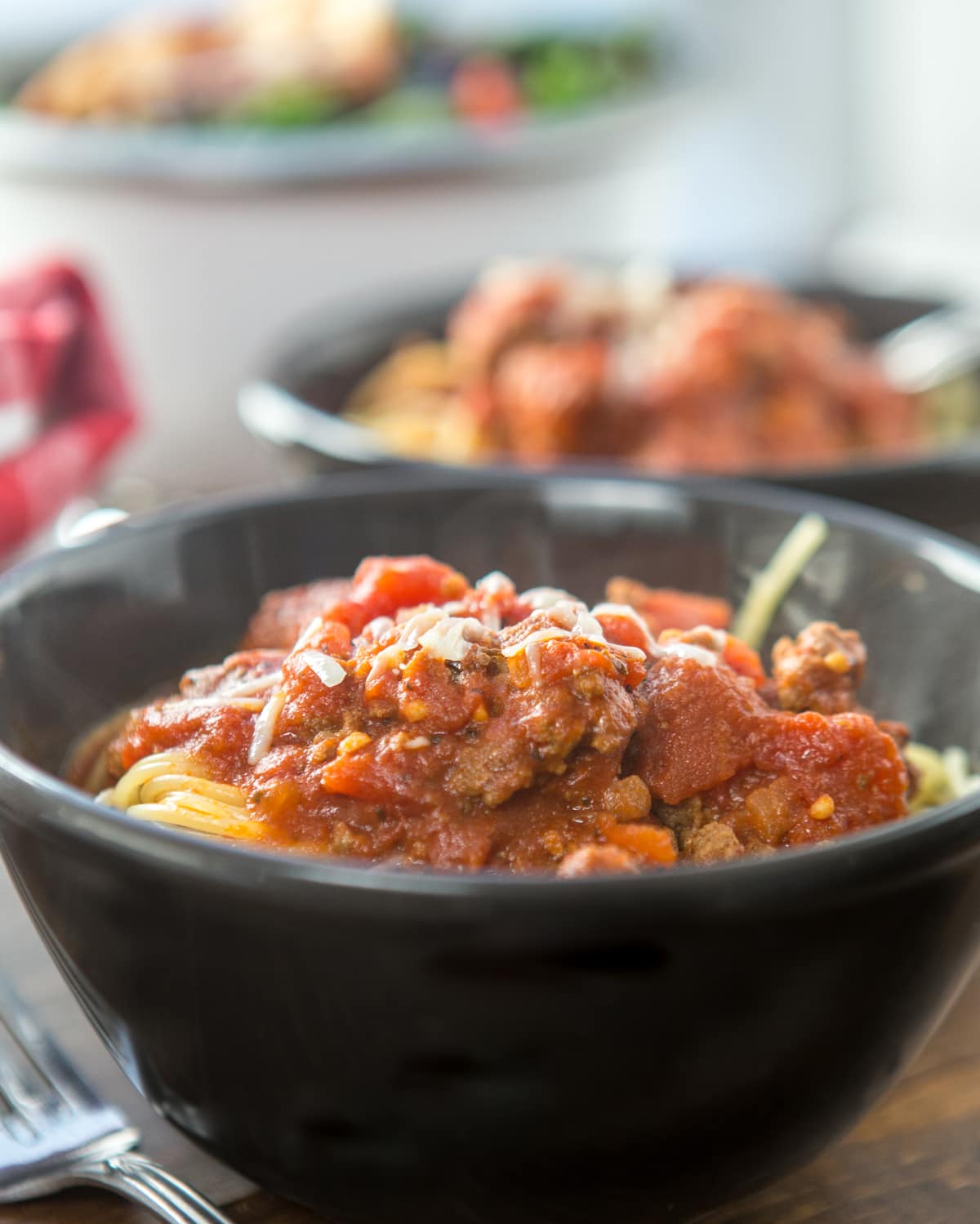 ½  large onion, diced
1 clove of garlic, minced
1 lb hamburger
1 (14.5oz) can crushed tomatoes
1 (14.5oz) can diced tomatoes
1 small (6oz) can tomato paste
¼ tsp black pepper
½ tsp celery salt
½ Tbsp dried basil
½ Tbsp dried oregano
¼  tsp Italian seasoning
1 bay leaf
¼ c water
Set Instant Pot to sauté for 10 minutes and allow to preheat.
Add hamburger to brown. Drain grease if necessary.
Add onion, garlic, and all dried seasonings to pot and sauté until the onions are translucent, about 10 minutes. Instant Pot Spaghetti Sauce Recipe 
Add remaining ingredients and secure lid.
Cook on Manual for 25 minutes and release pressure valve.
Serve over your favorite pasta and garnish with Parmesan cheese.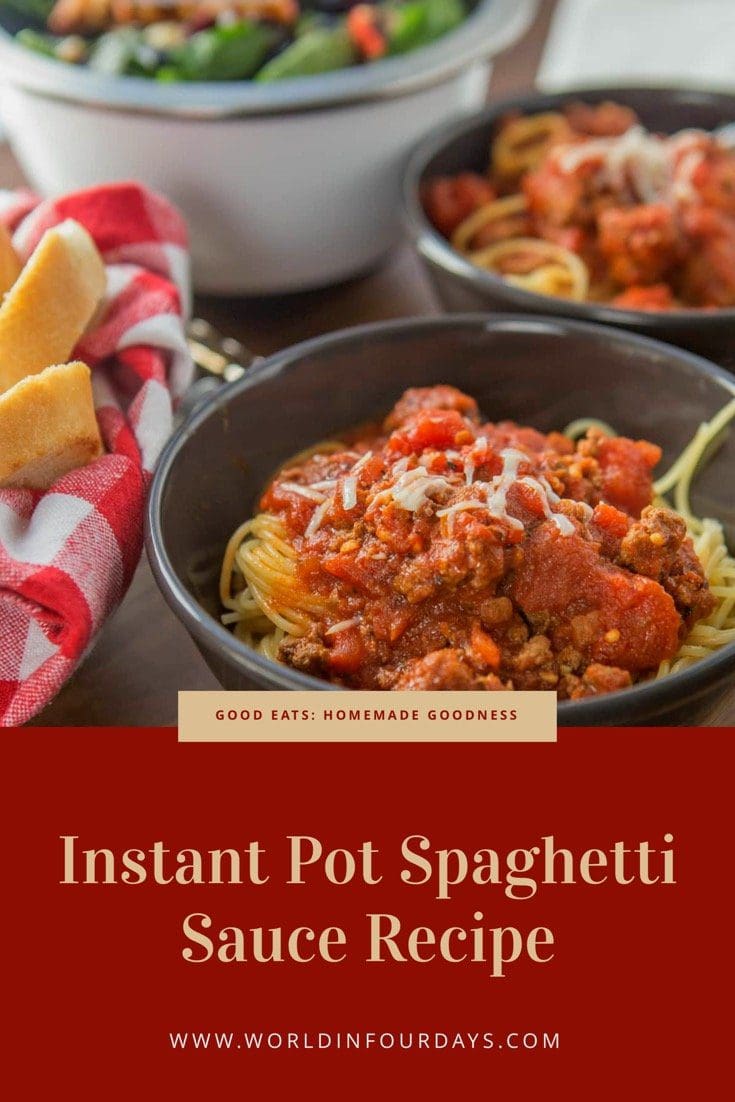 This post is NOT sponsored by Instant Pot, Muir Glen or any other brand. This post does, however, contain affiliate links which means by clicking on a link within this post, I will earn a small commission.