Royal Caribbean Sale Kids | Sail Free Royal Caribbean
With summer starting and vacations getting underway, I can't help but dream of going on another cruise. For Reese's 10th birthday in March, we took a Royal Caribbean sail on the Mariner of the Seas for the Kids Sail Free Royal Caribbean sale/ promotion.
We headed to Miami and got on board to the Bahamas and that is when our lives changed forever. We were simply spoiled rotten on this ship and I can't even begin to tell you how sad we both were when it was time to go back home. Plus with the Royal Caribbean Kids Sail Free promotion, it was a very economical choice.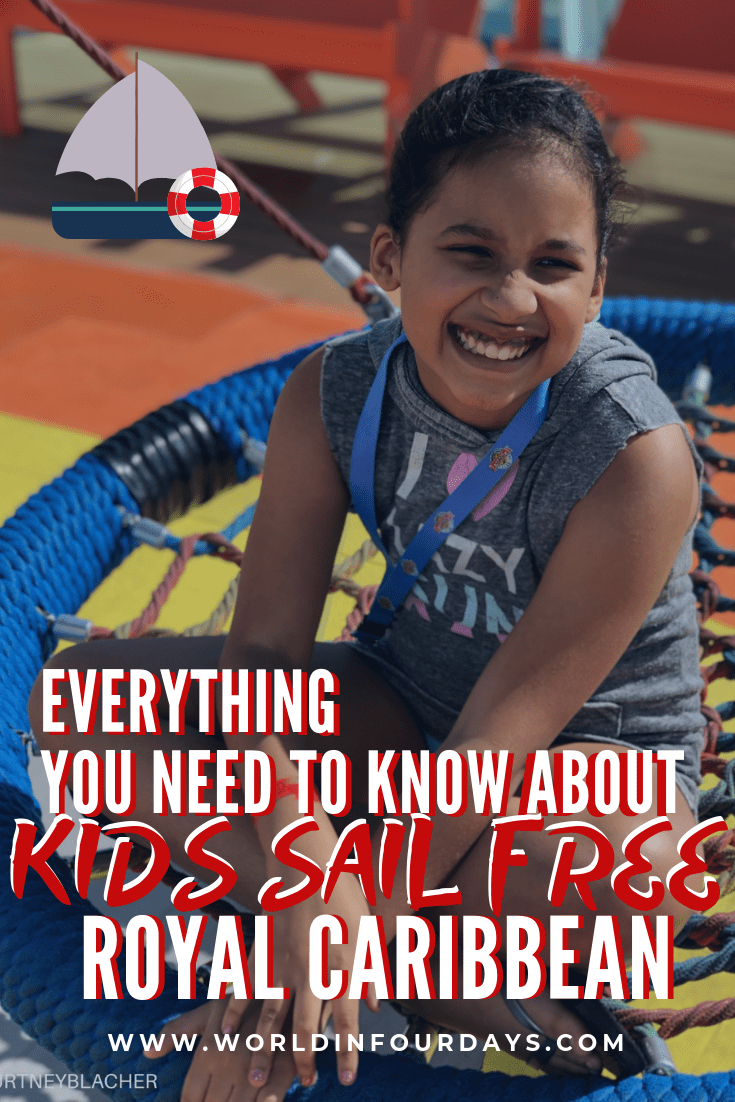 Of course, I found plenty of fun things to do on the Mariner. Sun, fun, tropical drinks, all that food, entertainment…you won't be sorry in the slightest when you go. But is it fun for kids? Oh yes! Just ask Reese. During the Kids Sail Free Royal Caribbean promotion, you save on your fare for kids 12 and younger traveling with you. I figured it was a great time to take advantage since Reese just turned 10.
There was so much for her to do. The Kids Club is designed for children of all ages, grouping them in Babies and Tots (6 months to 36 months), Aquanauts (ages 3 to 5), Explorers (ages 6 to 8), and Voyagers (ages 9 to 11). If you have teens along with you, there are special groups for them too.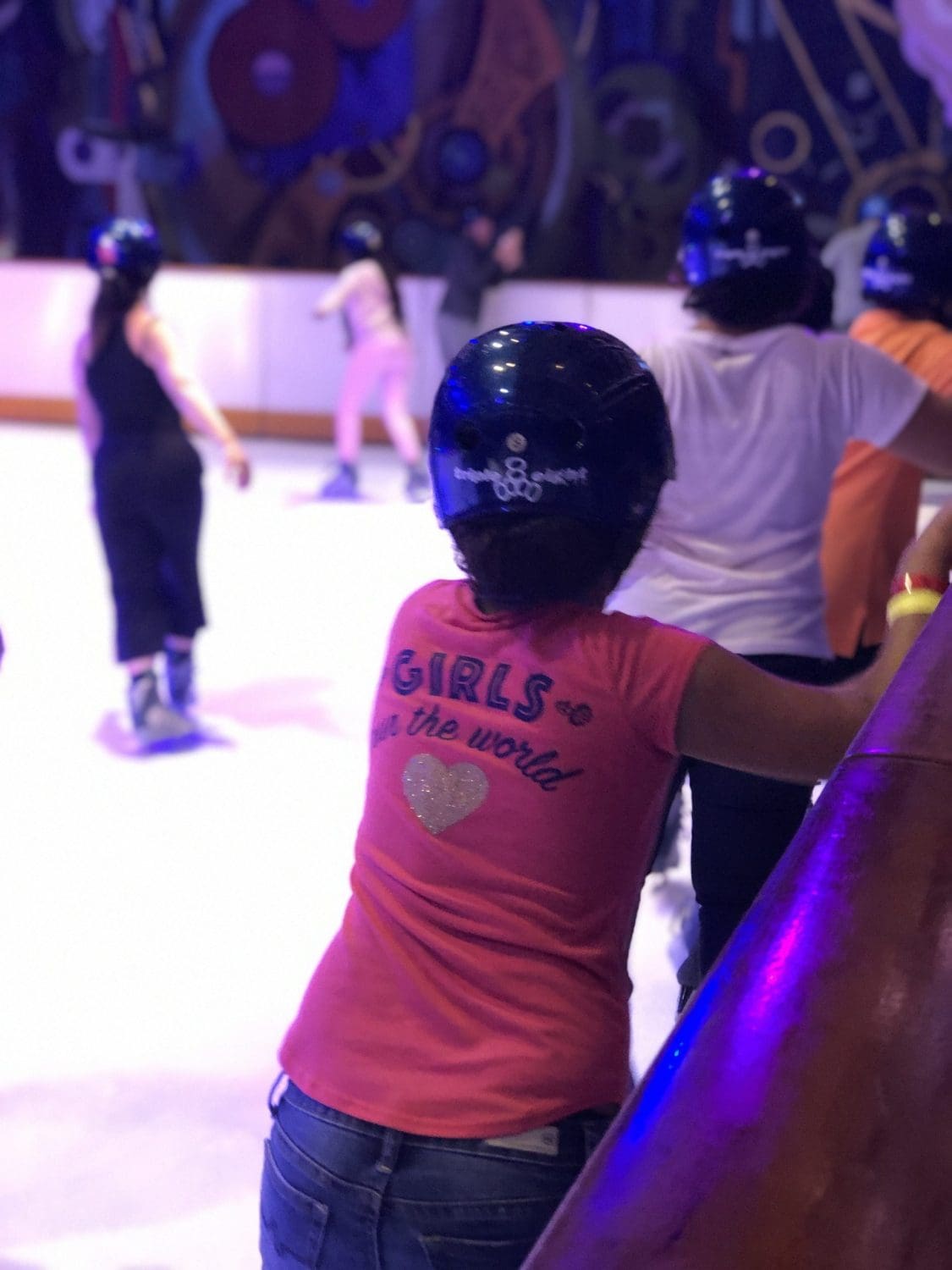 Reese loved the sky pad, ice skating, and laser tag. In fact, she had so much fun doing all the activities onboard the Royal Caribbean sail that she never even got off the ship! She made tons of friends too and I was just so happy to see her loving every minute of her birthday trip.
The Royal Caribbean Kids Sail Free program is nothing short of brilliant and a great way to save some money on your travels with your kids. Choose the Kids Sail Free sale with Royal Caribbean and you'll get all the amazing amenities and excitement without having the extra expense of paying for your kids 12 and under. Definitely check out the details for the available Royal Caribbean sail options and see which ones qualify for the Kids Sail Free Royal Caribbean sale.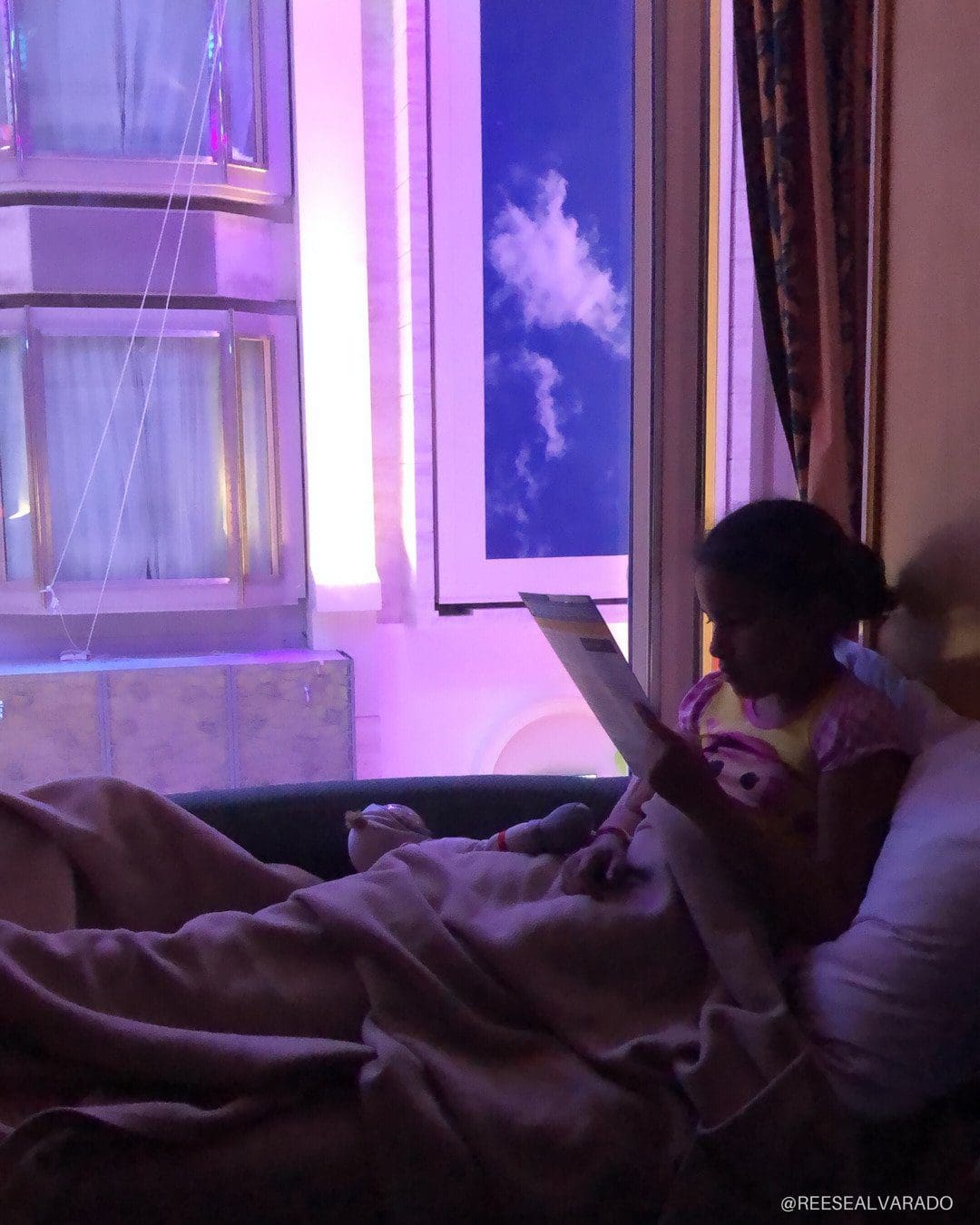 Make sure you check out our video and Instagram photos from the Royal Caribbean sail. You'll see how much fun we had! Book your trip too and if you head to the Bahamas, try to make it to Coco Cay. It wasn't open when we were cruising but if you have the chance to go, tell me all about it! I hope we can take another cruise and get a chance to go next time.
Basically, Coco Cay is this massive Royal Caribbean island that has it all from thrilling water slides and rides to chill out beaches and swim-up bars. It definitely sounds like a new level of paradise that I need to get on board with!