This post is sponsored by Kohl's. I was paid for this post and received the included pajamas as compensation.
I don't know about you, but in my house, Sundays are for self-care! They're my lazy days, devoted to relaxing at home and spending time with family. I will go out of my way on the other days of the week to make sure I don't have to leave my home on my "day of rest." For this reason, it's totally normal for us to spend the entire day in our pajamas. Of course, it helps that we have super stylish sets from Kohl's and aren't wearing stained, baggy T-shirts (not that I've ever done that…)! I'm actually cool with letting my dog out, going to get the mail, or chatting with an unexpected guest when caught in these babies! kohls pajamas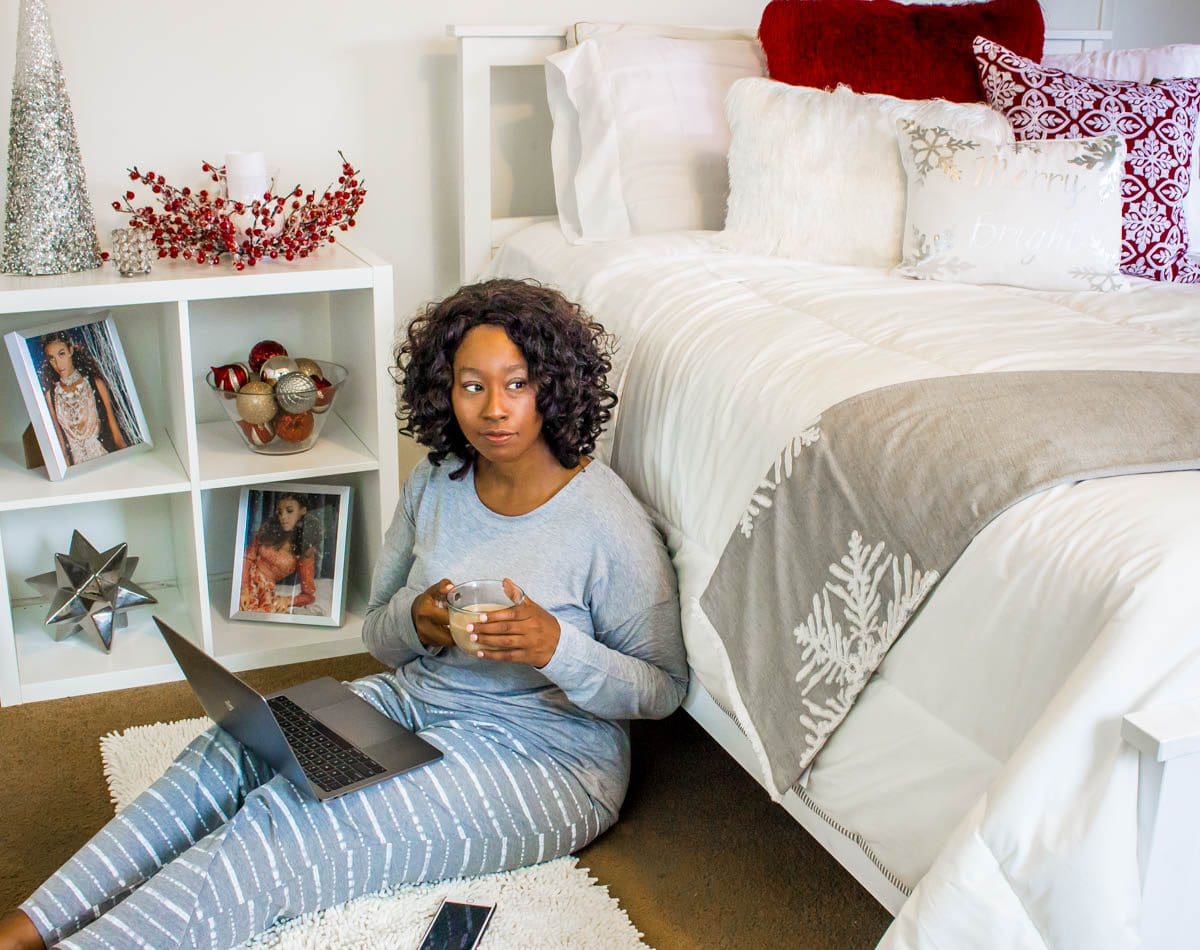 I used to feel guilty for these all-day pajama-fests, thinking I had wasted an entire day when I caught a glimpse of myself still wearing what I had worn to bed the night before at 3:00 in the afternoon, but seriously these comfy sets from Kohl's make for adorable loungewear. You know those people who change into "athleisure" wear with no intention of going to the gym that day? Maybe I am that, but more about the "loungeleisure" lifestyle… OK, I'm getting off-track here! kohls pajamas
Anyway, when I buy PJ's, I go for comfort. I need breathable cotton and I like fun patterns. I also like to have some classic patterns in my wardrobe because the trendy stuff may not suit my tastes a year from now. Kohl's has every style imaginable and their clothes are made to last. I especially like their Sonoma and Croft & Barrow lines. Because I'm a tactile person, I prefer to shop in-store rather than online. I like seeing stuff for myself and trying things on. (I know, it seems like I'd be an online shopper, using those lazy Sundays for this purpose, but I'd rather be screen-free on those days, except for the occasional movie marathon with my daughter.)
I'm not ashamed to admit that I have zero problems with making a grocery store run while still in my PJ's but they have to be able to pass for loungewear, so when I found these heather grey with white accent pajamas bottoms by Sonoma and coordinating long sleeve heather grey top, also by Sonoma, I felt like I had scored. These were perfect for lounging around the house and quick runs to the store. They were cotton and lightweight (which means I wouldn't sweat at night).   
When it comes to fit another thing that's important to me is necklines and overall fit. I love to be comfortable so I tend to go for cotton fabrics and I look for necklines that are either deep scoop or v-neck. Tops that sit high around my neck make me uncomfortable which is another reason why I really prefer to shop in store as opposed to online. I popped into Kohl's this past weekend looking for holiday decor and decided to check out the PJ's and fell in love with these red pajamas with black Scottish terriers. I have a terrier and love the print so these were a must.  kohls pajamas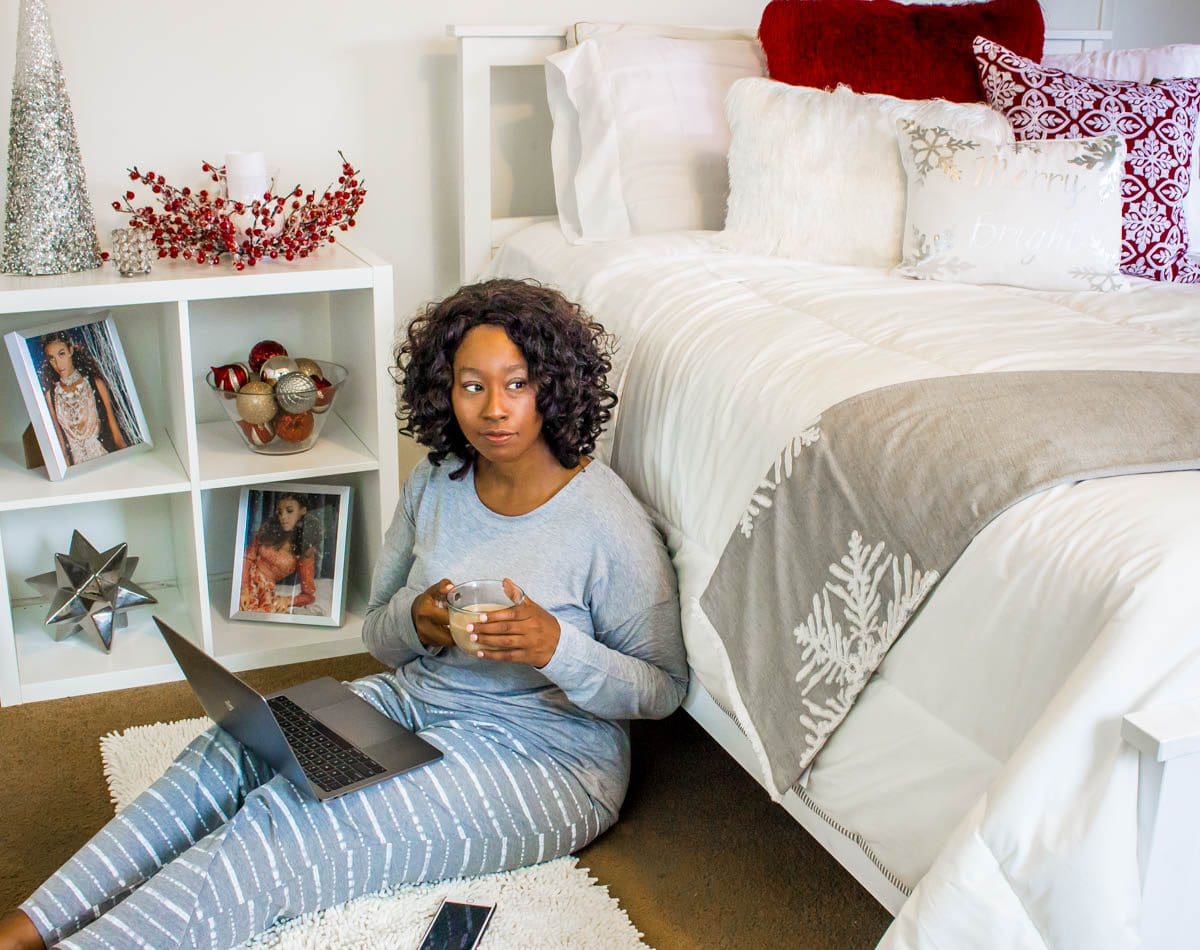 So, this past pajamas-all-day Sunday was dedicated to taking stock of my holiday decorations. I don't mean to throw out the pumpkins and bust out the Christmas tree as soon as Halloween passes, but I hate to be in the thick of the holiday rush and still buying decorations. I'd rather have the place already decorated and be able to enjoy it all. When I was sorting it all, I found a few things I was ready to part with, and a few others I had purchased on clearance last year and forgotten all about. Surprise! A couple of strings of lights will need to be replaced, so I'm glad I took the time to test them out now. This is exactly why I open the bins early. Now, I can get what I need, donate what I don't, and enjoy a season of PJ Sundays sipping hot cocoa and decking the halls! 
If you are looking to update your pajama wear, head to Kohl's. They have a wide selection of plus size PJ's, they are affordable and you're sure to find a style you'll never want to take off. Plus, if you shop soon, you can save with this Kohls's coupon kohls pajamas
What's your favorite type of sleepwear, and do you prefer to buy in-store like me, or from the comfort of your own home? kohls pajamas
My blog may contain links to other websites. I am not responsible for the privacy policies of those other websites. When you click on a link, your information may be collected by those websites so I encourage you to read their privacy policies." 'These affiliate links are not associated with Kohl's."