This post "Celebrating National Girls & Women in Sports Day" was sponsored by Athleta. For more information on our sponsored posts and affiliate link policy, please click here. 
Celebrating National Girls & Women in Sports Day
As a mom, I know every girl in the world deserves to have her voice heard. And since I have a daughter of my own, I want to make sure she understands that she is already powerful. That she's capable of making this world a better place. This is why I'm so glad that Athleta is celebrating the importance of National Girls & Women in Sports. Now let me be blatantly honest here. National Girls & Women in Sports Day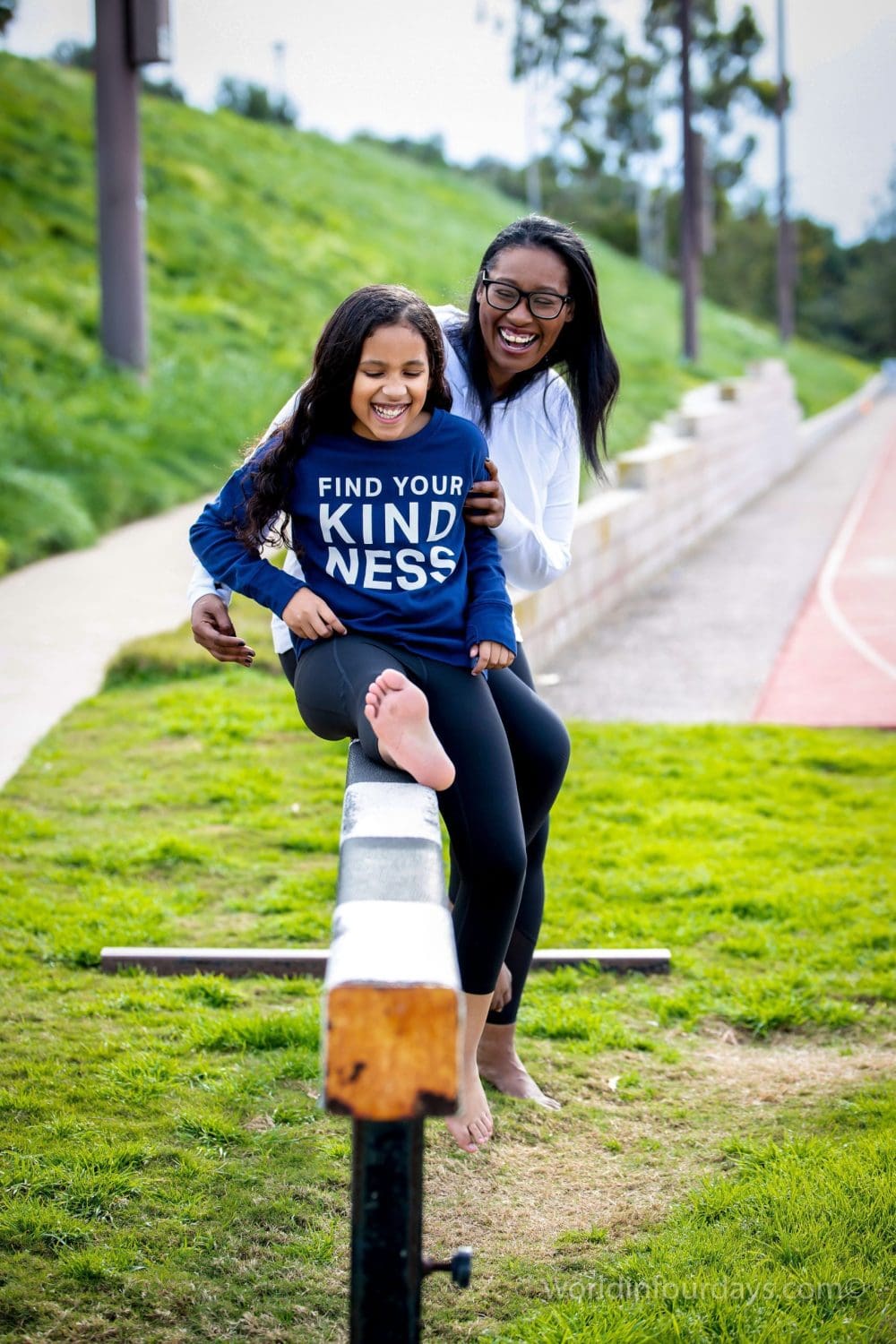 I was never one of those moms who can't function if they don't hit the gym at least once a day. I enjoyed some lighthearted exercise and the occasional hike every now and then. But once I realized my baby was started to get interested in gymnastics, I knew I had to follow through and encourage her to give it a shot. National Girls & Women in Sports Day
Sticking It Out
And boy, what a proud parent moment I had when I realized Reese totally kicked butt at sports! My fierce little girl had always been a perfectionist. So when she started out, I was afraid she'd get frustrated when she couldn't follow directions with obstacle courses. But surprisingly, she never got disappointed when things didn't work her way. She kept trying harder, even when she wasn't strong enough to swing on the bars, do a headstand, or when she simply forgot what the instructor had asked them to do at each station. National Girls & Women in Sports Day
Now it's been three years, and gymnastics is a big part of both of our lives. It not only allowed Reese to realize she's a strong little girl. But it also helped her develop the habit of staying active. That's one of the reasons why I recently started training with her to support her endeavor. I've also been using it as a form of exercise because let's face it. I have a pretty hectic schedule so I need to find a way to stay active.
Plus, this was the perfect opportunity to bond with my precious one while burning some calories and getting toned. Besides, I've seen how much the sport itself helped my daughter get stronger and more confident in her abilities. Her energy levels went through the roof overnight. Now, she's always been, one bubbly little girl. But gymnastics really brought out the best in her, and I love watching her grow into the confident young woman she's becoming. National Girls & Women in Sports Day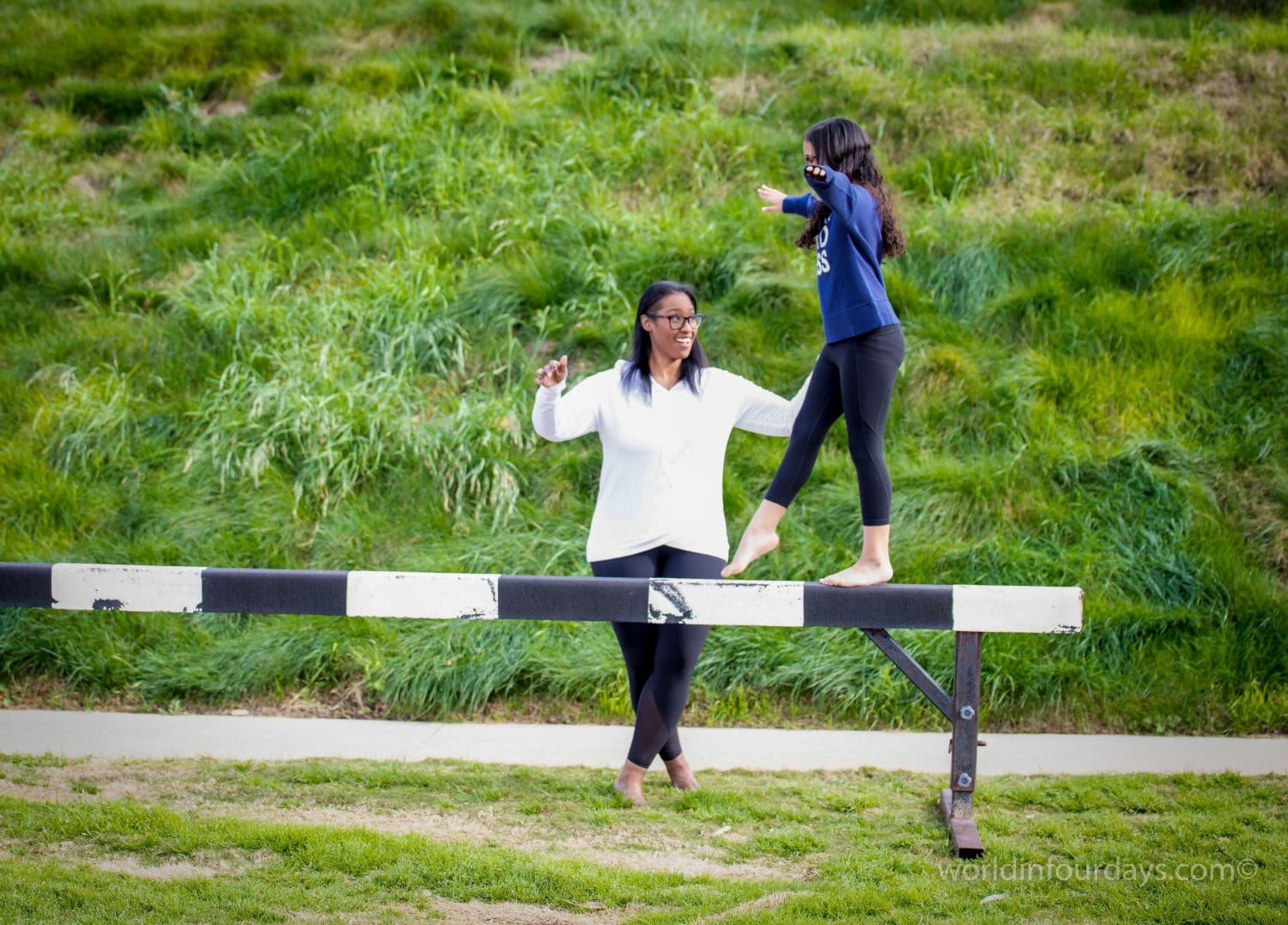 Athleta Workout Clothes For Girls
To cultivate female empowerment, I believe you have to start with fitness. And what better way to do that than with the ultimate sports apparel for her active little lifestyle? Athleta provides high-quality clothes that embody and inspire the Athleta Girl in your life to seek out the best version of herself, just Reese is doing right now.
I personally love the sweatshirt my Reese wore and the inspiring message printed on it: Find Your Kindness. It speaks volumes in a world that could use a little more kindness, don't you think? Plus, it's so comfortable to wear, much like the leggings, which were absolutely perfect for practice. We never have to worry about a wardrobe malfunction either. I find it's very important to wear versatile apparel that can keep up with my daughter's school and sports routine. Plus, you can tell that the soft fabric and beautiful design really did give her a huge boost in confidence, too. It's why I'm so glad that Athleta offers amazing sports clothes which hug your body naturally.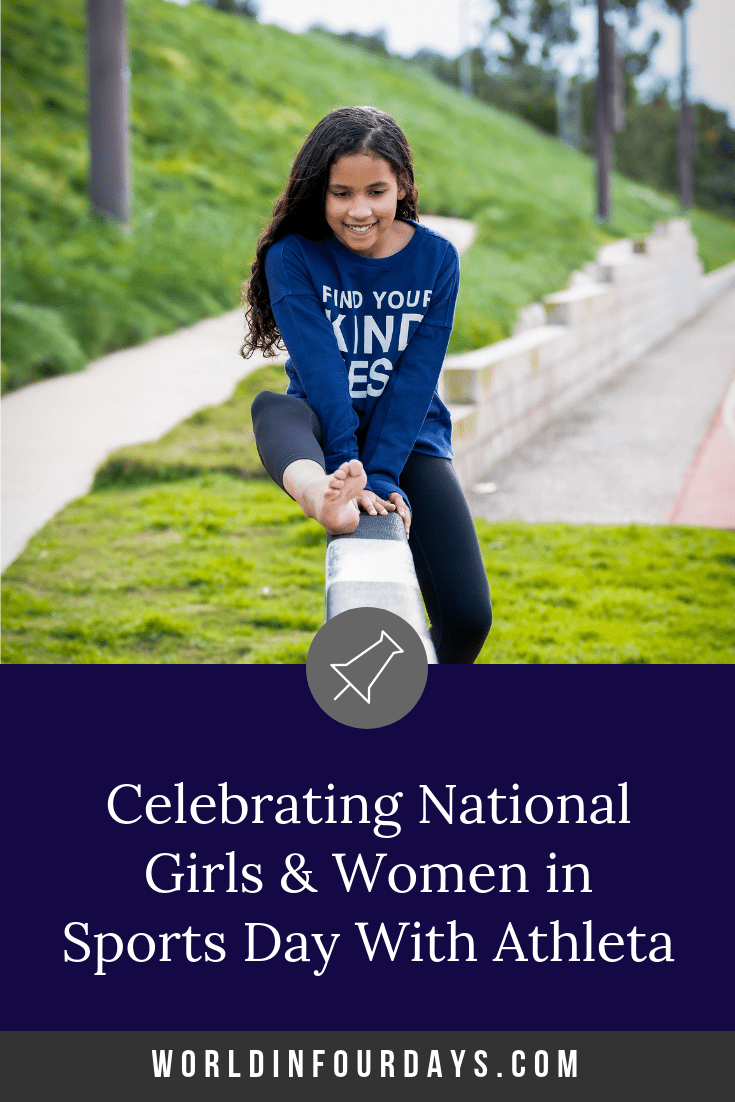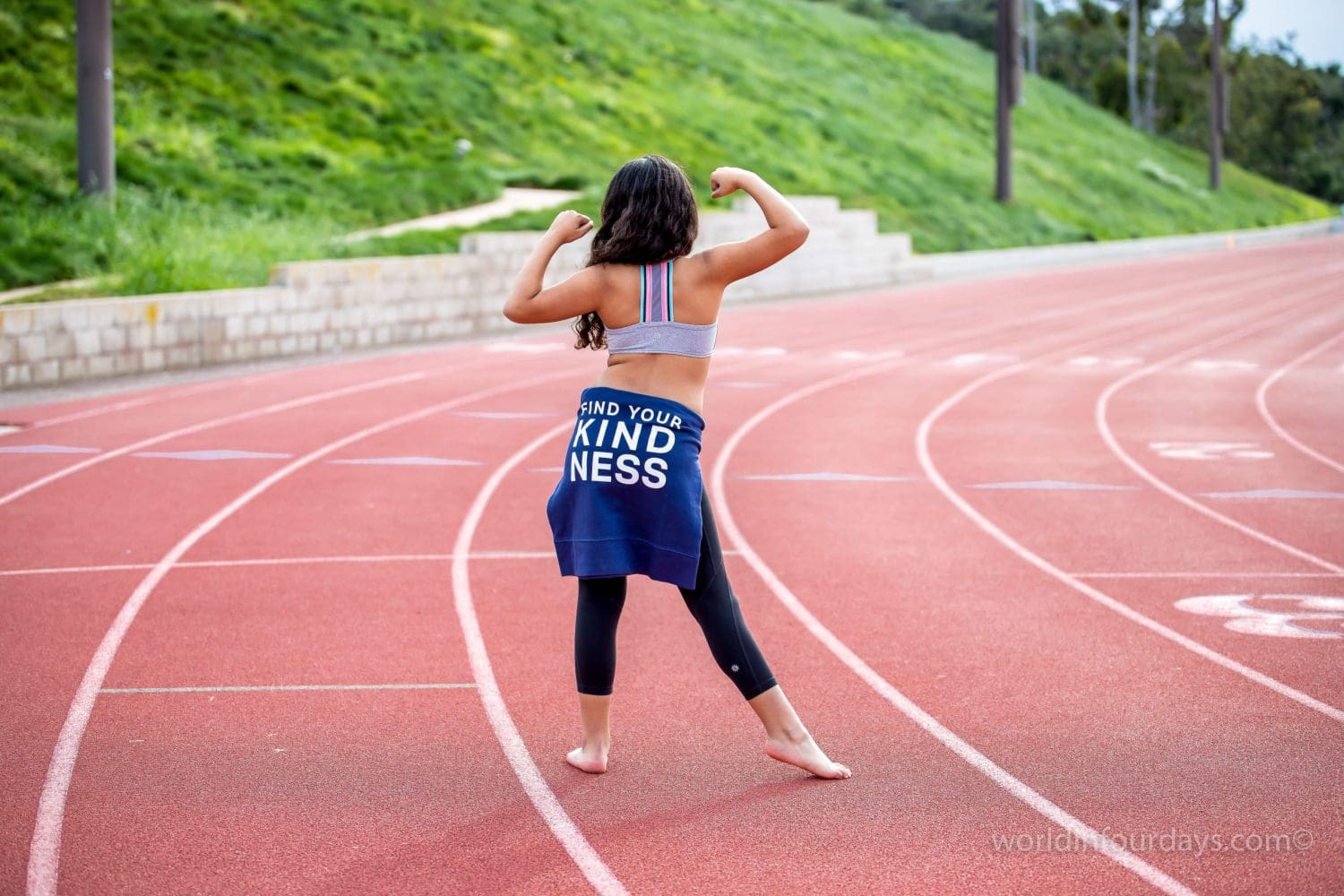 33 rd Annual National Girls & Women in Sports Day
With the 33 rd Annual National Girls & Women in Sports Day coming on February 6, 2019, I want other parents to understand how important it is for us to encourage our daughters to stick with sports, even when things get hard and even when they feel like it's no longer fun. This event has been empowering young girls and women to reap the rewards of physical activity for over three decades, and push themselves to excel in life and sports.
As a mom and a mentor, I want my daughter to look to other female athletes who have succeeded in making progress in the struggle for women equality in the world of sports. So, whether you're a parent, a sister or a coach, I want to invite all of my readers to join this amazing event to empower women to be strong girls who can do anything they set their mind to. After all, strong girls are healthy, pretty girls.
Love Athleta? Check Out These Posts
Benefits of Sports For Girls + Tips To Encourage Them To Stay In The Game