7 Tips for the New Homeschooling Parent
Deciding to homeschool can be quite the decision. However, once you finally decide that homeschooling is right for you and your child(ren), where do you even begin? Well, let me give you some tips that you are sure to find super helpful. Check out these tips every new homeschooling parent should know!
Maintain Organization
One of the best tips anyone can give you is to stay organized! This is an essential life skill, no matter what the task at hand is, but when it comes to homeschooling, it is one of the keys to success! Keeping your supplies together, and a calendar filled out will help you plan for the upcoming days,
and keep things running smoothly.
Be Consistent
Sure, part of the reason you decided to homeschool was due to the flexibility you would have, but some consistency is a must. Consistency is a great way to form good habits, and also to stay motivated.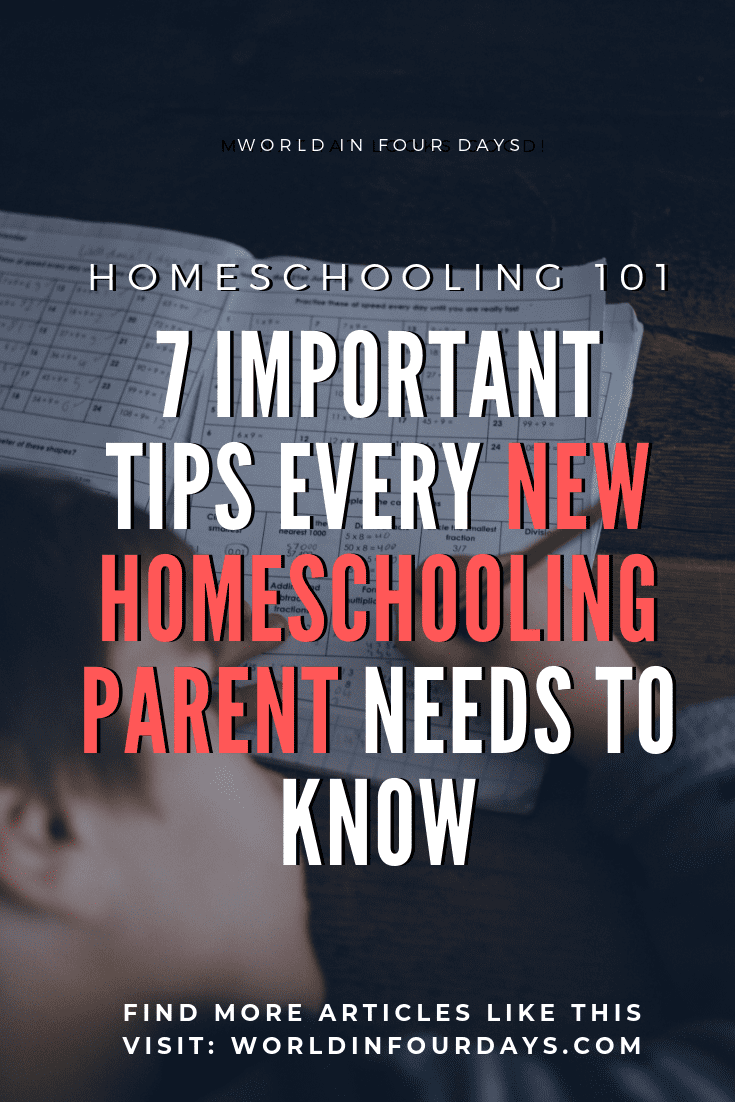 Be Adaptable
There may be times where you will just have to toss your plans. There are no rules saying that you cannot try another style if your kiddo just doesn't seem to be catching on. Don't force what isn't going to happen. Adapt! Do what needs to be done to help your child better understand.
Teach Them The Way They Like To Learn
My daughter is big on hands-on learning. She loves making videos using her iPad to explain something new shes learned. She loves gaming so we have taken history classes based on Minecraft, shes even learned math using apps like Prodigy.  To keep her focused I purchased an affordable tablet from Trademore that is used strictly for educational use. I filled her Ipad with educational apps like Duolingo, Google Earth, IXL, etc. During school hours she can use her iPad to play any game she wants because I know shell be using her time online to learn.
Know When to Take Breathers
Beginning to homeschool introduces a lot of change! It can be easy for both you and your child to get frustrated. So when things start to get a little rocky, throughout the day, consider it a good time to take a breather. Let your kiddo burn some energy for 15-20 minutes, and take some time to relax, yourself! Then jump right back in, in a new mindset.
Make it Interesting
One struggle that many have when it comes to schooling is boredom. It is nearly impossible to maintain focus when your child is bored. Spice your lessons up! Add as many hands-on experiences as possible, and make it fun!
Have Goals
You better believe that goals are an important part of homeschooling! Not only can they help you stay motivated, but learning to set goals is a great concept that your kiddos will need to learn, as well! Make sure to set goals with each child you are homeschooling.
Join Homeschooling Groups
Most importantly, you want to find yourself a village! Other homeschooling parents are full of tips that they would be more than happy to share with you! And not only will you be able to vent to someone who has been in your shoes, being friends with other homeschoolers will give your kid a chance to socialize with other homeschooling kids! So get online and find some local homeschooling groups that you can chat with.
There is a lot to know about homeschooling, and what works for one, may not necessarily work for all. However, these 7 tips are great for anyone that is homeschooling to keep in mind! Are there other tips you have been given, that you are super excited to implement?