Old Fashioned Oats and Baked Apples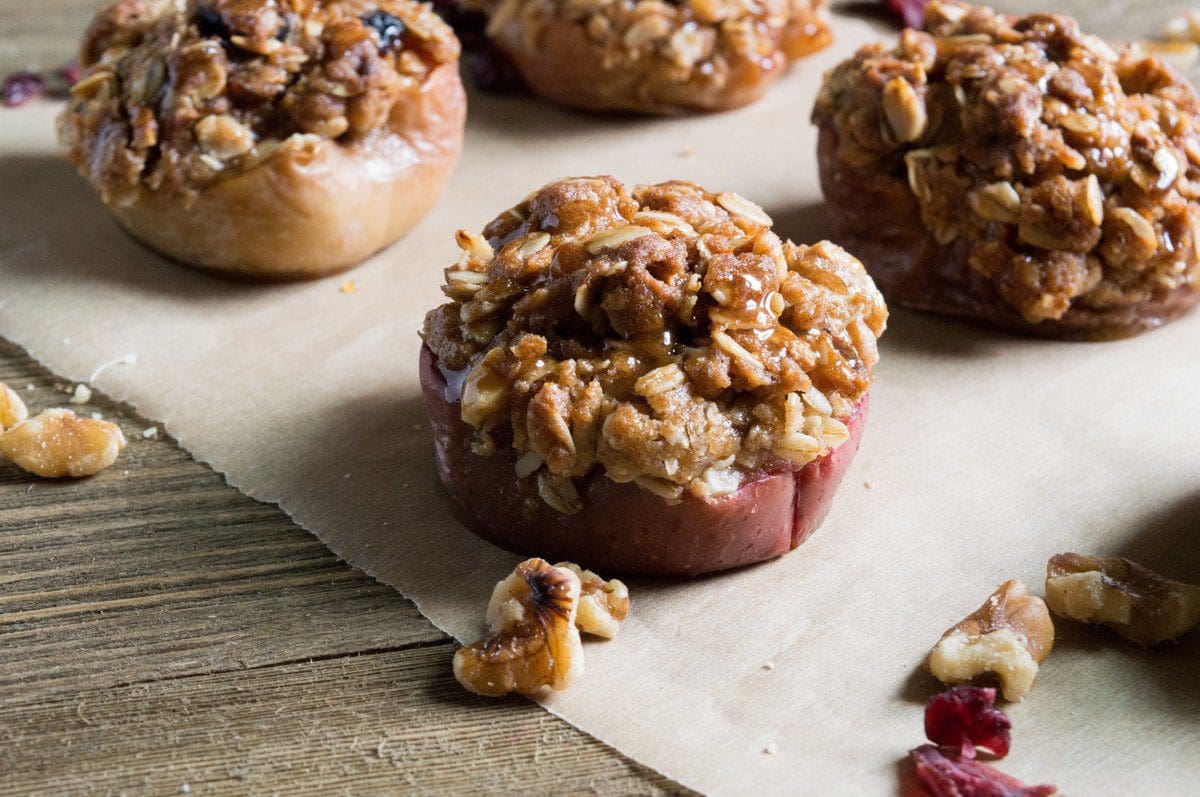 There are all kinds of ways to satisfy a sweet tooth, and they don't always involve reaching for a chocolate bar, having to bake a cake or a batch of cookies. Let's face it! Sometimes we can't be bothered or have the time to whisk off a delicious cake! Sometimes, the best type of treats are the ones that are super easy to bake in the kitchen. Hence, why I wanted to share this wholesome dessert that just happens to be really healthy, too. Old Fashioned Oats and Baked Apples
While you wait for Halloween to arrive, you and your family can do a little carving practice on some apples. If you follow the instructions down below, you'll be able to hollow out the core of an apple and fill it up with pretty much anything your heart desires. The possibilities are endless, so make sure to use up all your favorite ingredients to stuff the cavity of an apple. Almonds, walnuts, and dried cranberries are a pretty nice combo, don't you think? Once you've given this recipe a try, you might want to mix it up next time and add whipped cream, raisins, cinnamon and nutmeg. Let your imagination run wild! Old Fashioned Oats and Baked Apples
This recipe is so tasty, even kids will love it. Best of all, it's also a healthy, individual-size alternative to dessert for that someone in your family who might be watching their figure. Besides, who wouldn't want to welcome autumn with these tasty baked apples? They're like the signature recipe for fall. Just imagine what a lifesaver this recipe can be around Thanksgiving too, especially when you're trying to think of innovative desserts you can cook for the holidays. If the last thing you want is a heavy dessert, then these baked apples are simply culinary perfection. Old Fashioned Oats and Baked Apples
Old Fashioned Oats and Baked Apples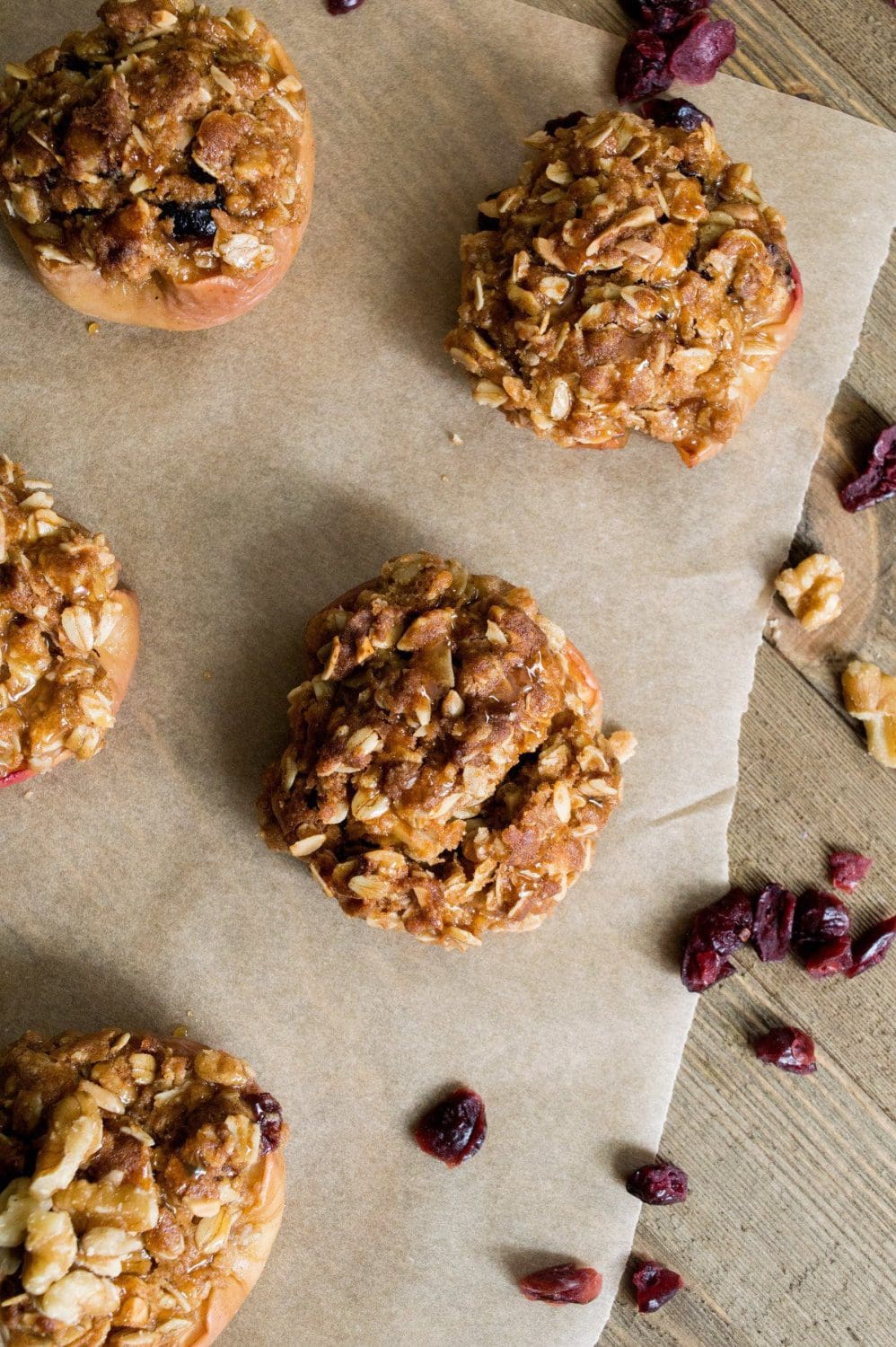 Ingredients:
5 gala apples, cut in half and cored
1 cup of old-fashioned oats
¾ cup of flour
½ cup of brown sugar
½ teaspoon of baking soda
¼ teaspoon of salt
1 teaspoon of cinnamon
¾ cup of melted unsalted butter
½ cup of slivered almonds
¼ cup of chopped walnuts
¼ cup of dried cranberries
1 teaspoon of vanilla extract
Old Fashioned Oats and Baked Apples Directions:
Preheat oven to 375 degrees Fahrenheit.
Carve a tablespoon out of the center of the apple and discard it. Flip the apple over and cut a small amount to create a flat surface.
In a medium bowl, add the remaining ingredients and mix it all together.
Add three tablespoons of oatmeal mixture to the cavity and top of the apples. Place apples in a pan. Cover pan with aluminum foil and bake apples for 25 minutes, then uncover for an additional 20 minutes. Let cool for 10 minutes. Top with caramel sauce and ice cream, if desired.
Looking for more dessert ideas? Check these out: