Discover Old Town San Diego Itinerary
Welcome to the vibrant and historic heart of San Diego—Old Town. This enchanting neighborhood is a captivating blend of rich history, Mexican culture, and mouthwatering cuisine. In this comprehensive travel guide, we will immerse ourselves in the colorful streets of Old Town San Diego, explore its fascinating attractions, savor its delectable flavors, and uncover hidden gems that will make your visit truly unforgettable. So grab your sombrero and let's embark on an adventure filled with history, gastronomy, and the vibrant charm of Old Town San Diego!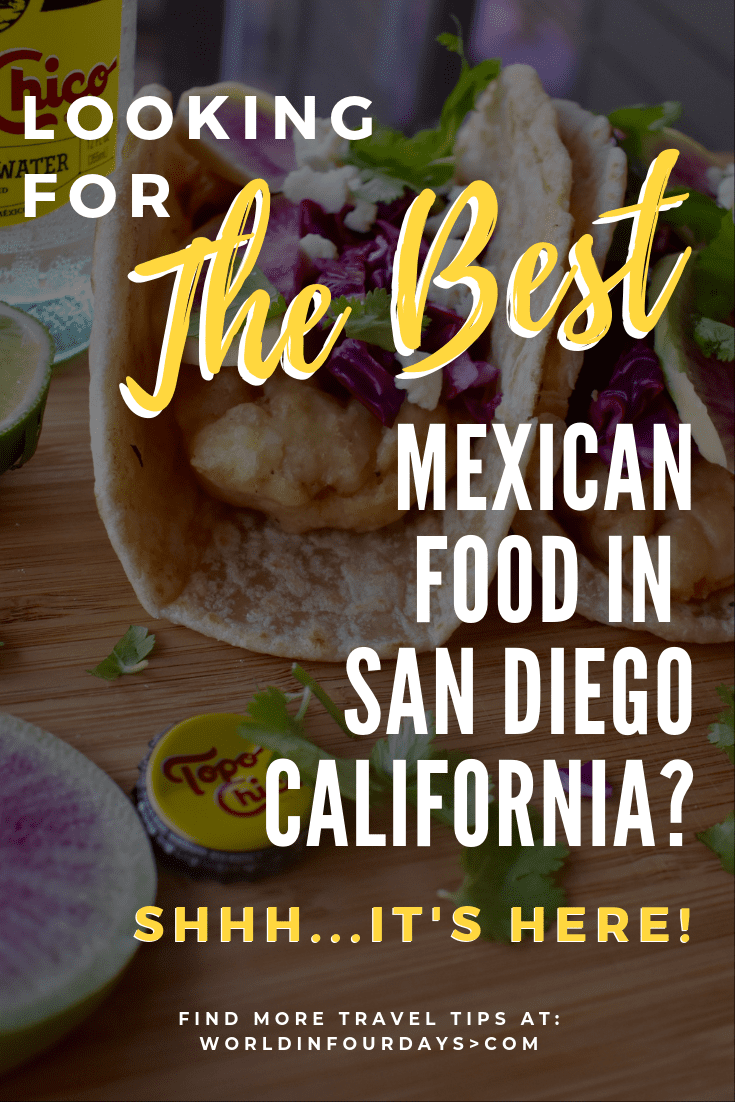 Step Back in Time: Explore Old Town's Historic Sites
As you wander through the streets of Old Town San Diego, prepare to be transported back in time to the era of Spanish colonization and the Wild West. Immerse yourself in history with these must-visit sites:
Old Town San Diego State Historic Park: Start your journey at the heart of Old Town, where history comes alive. Explore the preserved adobe buildings, visit museums, and witness living history demonstrations that offer a glimpse into San Diego's past.
Presidio Park: Take a leisurely stroll through Presidio Park, the site where the Spanish settlers established the first European settlement in California. Enjoy panoramic views of San Diego and picnic amidst lush greenery while soaking up the tranquil ambiance.
Whaley House Museum: Dare to visit one of the most haunted houses in America—the Whaley House. Learn about the Whaley family's history and spine-chilling tales associated with this historic landmark. Who knows? You might encounter a ghostly presence during your visit!
A Fiesta of Flavors: Best Mexican Food Restaurants in Old Town San Diego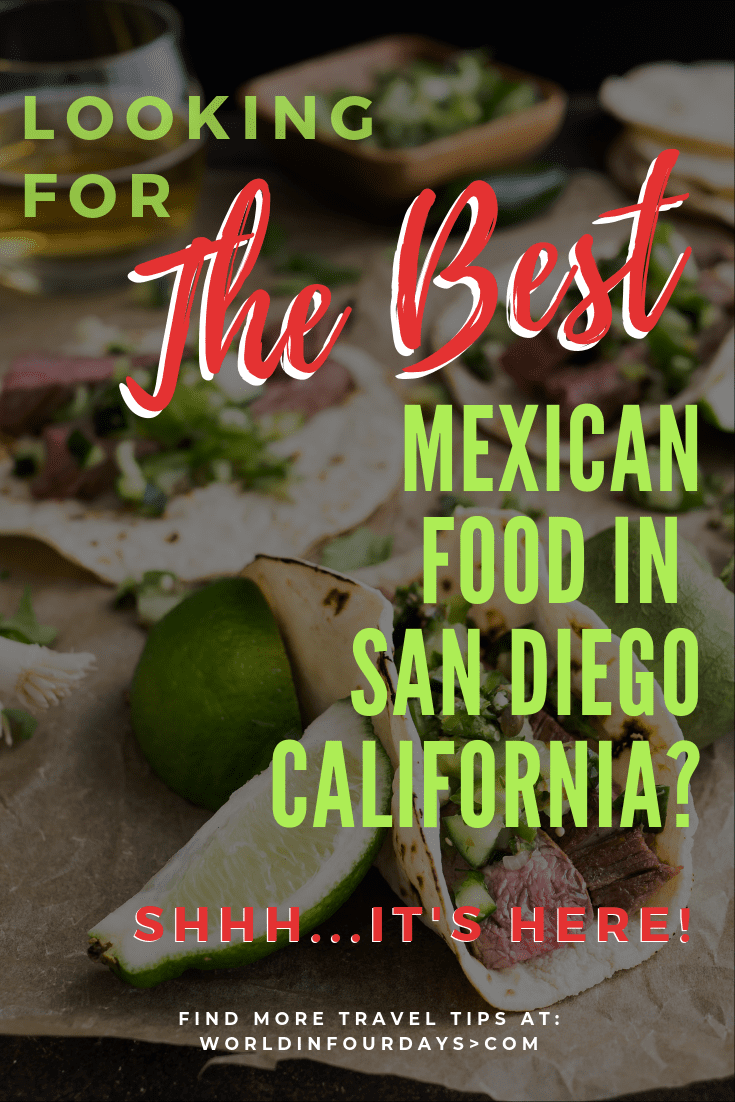 No visit to Old Town San Diego is complete without indulging in the mouthwatering flavors of Mexican cuisine. Here are some of the best Mexican food restaurants in Old Town that will take your taste buds on a tantalizing journey:
Old Town Mexican Cafe: Embark on a culinary adventure at the legendary Old Town Mexican Cafe, where authentic flavors and vibrant ambiance collide. Sample their famous tacos al pastor, enchiladas suizas, and chiles rellenos for a truly unforgettable dining experience.
Cafe Coyote: Delight in the lively atmosphere and extensive menu at Cafe Coyote. From sizzling fajitas to flavorful mole dishes, this restaurant offers a wide array of Mexican delights. Don't forget to try their freshly made tortillas!
Casa de Reyes: Experience the festive spirit of Old Town at Casa de Reyes. Indulge in their mouthwatering carne asada, savor refreshing margaritas, and enjoy live music on their charming outdoor patio. It's a fiesta for all the senses!
Shopping and Souvenirs: Explore Old Town's Unique Boutiques
Old Town San Diego offers a delightful shopping experience, with a variety of boutiques and stores that showcase the neighborhood's rich cultural heritage. Here are a few places to explore:
Bazaar del Mundo: Step into Bazaar del Mundo, a vibrant marketplace filled with colorful textiles, handcrafted jewelry, and unique gifts. Immerse yourself in the Mexican-inspired ambiance and find the perfect souvenir to commemorate your visit.
Old Town Market: Discover an array of local products, from authentic Mexican pottery to traditional spices and hot sauces, at the Old Town Market. Browse through the stalls, strike up conversations with the vendors, and take home a piece of Old Town's vibrant spirit.
Cosmopolitan Hotel and Restaurant: Visit the Cosmopolitan Hotel, a historic landmark that also houses a boutique filled with curated treasures. Explore the collection of clothing, accessories, and home decor, and indulge in a delicious meal at their charming restaurant.
Celebrate the Spirit: Festivals and Events in Old Town
Old Town San Diego is known for its lively festivals and cultural events. If you're fortunate enough to visit during these festivities, be prepared for a memorable experience. Some notable events include:
Dia de los Muertos: Witness the vibrant celebration of the Day of the Dead, where the streets of Old Town come alive with colorful altars, lively music, and traditional dances. Immerse yourself in the rich cultural traditions and pay homage to loved ones who have passed away.
Fiesta de Reyes: Join the annual Fiesta de Reyes celebration, a lively event featuring live music, dance performances, delicious food, and artisan crafts. It's a fiesta that captures the true essence of Old Town's festive spirit.
Cinco de Mayo: Experience the joyous atmosphere of Cinco de Mayo, a celebration of Mexican heritage and pride. Enjoy lively parades, and street performances, and indulge in delicious Mexican street food as the entire neighborhood comes together in a spirited fiesta.
Old Town San Diego is a treasure trove of history, culture, and culinary delights. From its rich historic sites to its vibrant Mexican food scene and festive events, this neighborhood offers an enchanting experience for every traveler. Soak up the vibrant charm of Old Town, indulge in mouthwatering flavors, and create unforgettable memories that will keep you coming back for more. Come, explore, and let Old Town San Diego weave its magic around you!