This post "Online Contact Lens Exam Without An Appointment? Yep, There's an App For That!" was sponsored by 1-800 Contacts. All opinions expressed are my own but are a direct reflection of my experience. For more information on our sponsored post and/or affiliate link policy, please click here. 
If you've been following my Instagram stories for the past few days then I'm sure you've seen my rant over my broken glasses. So last month Reese stepped on my glasses and broke them. I normally keep a backup pair but yeah, she broke those too (major side eye). I'm usually a glasses girl however when I travel it's just become a habit to swap my glasses for contacts. Online Contact Lens Exam
Since this is my 3rd round of glasses this year I finally decided to give some serious thought to wearing contact lenses full time. The only problem, these last few months have been insanely hectic so scheduling an appointment and actually getting in to see my optometrist was a headache. Add on top of that, they recently moved locations so now they are farther away from my home and ain't nobody got time for that!
Just when I thought I would have to go another week with broken glasses, in stepped 1-800 Contacts with an awesome new service called ExpressExam that allows you to update your contact lens prescription right from home using your smartphone and a tablet or laptop. Online Contact Lens Exam
I was going to put off ordering until after I came back from an upcoming trip since I figured there was no way I would get them in time. But, I was wrong yet again, 1-800 Contacts offers affordable overnight shipping so I was able to place my order on a Wednesday and by Thursday afternoon they were in my mailbox. So, here's how it works: Online Contact Lens Exam
Step One – Download the App (Available on the Android and iOS marketplace)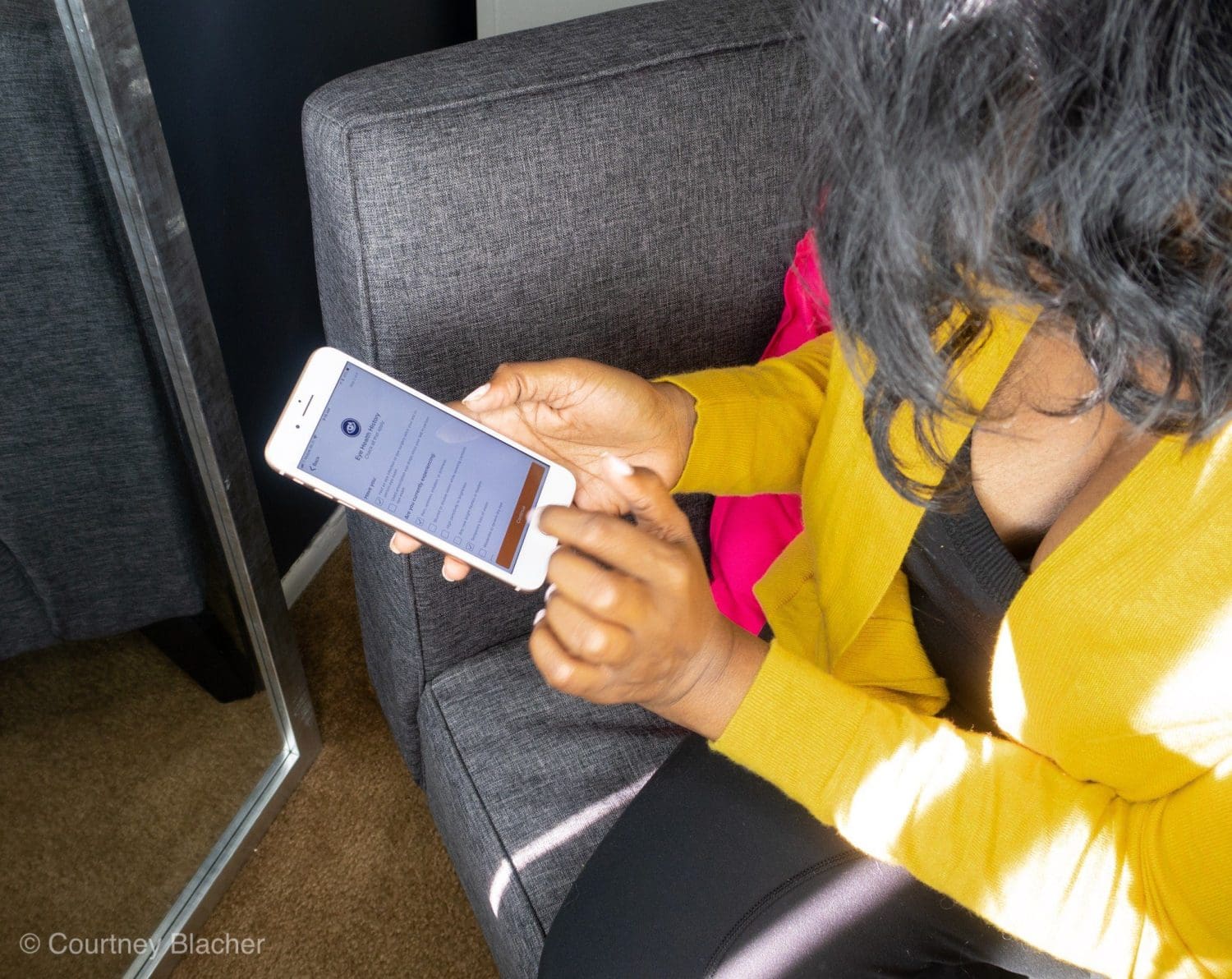 The ExpressExam is cheaper than a regular doctor's appointment which I love. Once you download it, they walk you through a series of short questions like your age, date of birth, when was your last vision exam was, and a few questions on your past medical history and eye injuries etc. The app is free and does not take up much space on your phone.
Step Two – Take Your Online Contact Lens Exam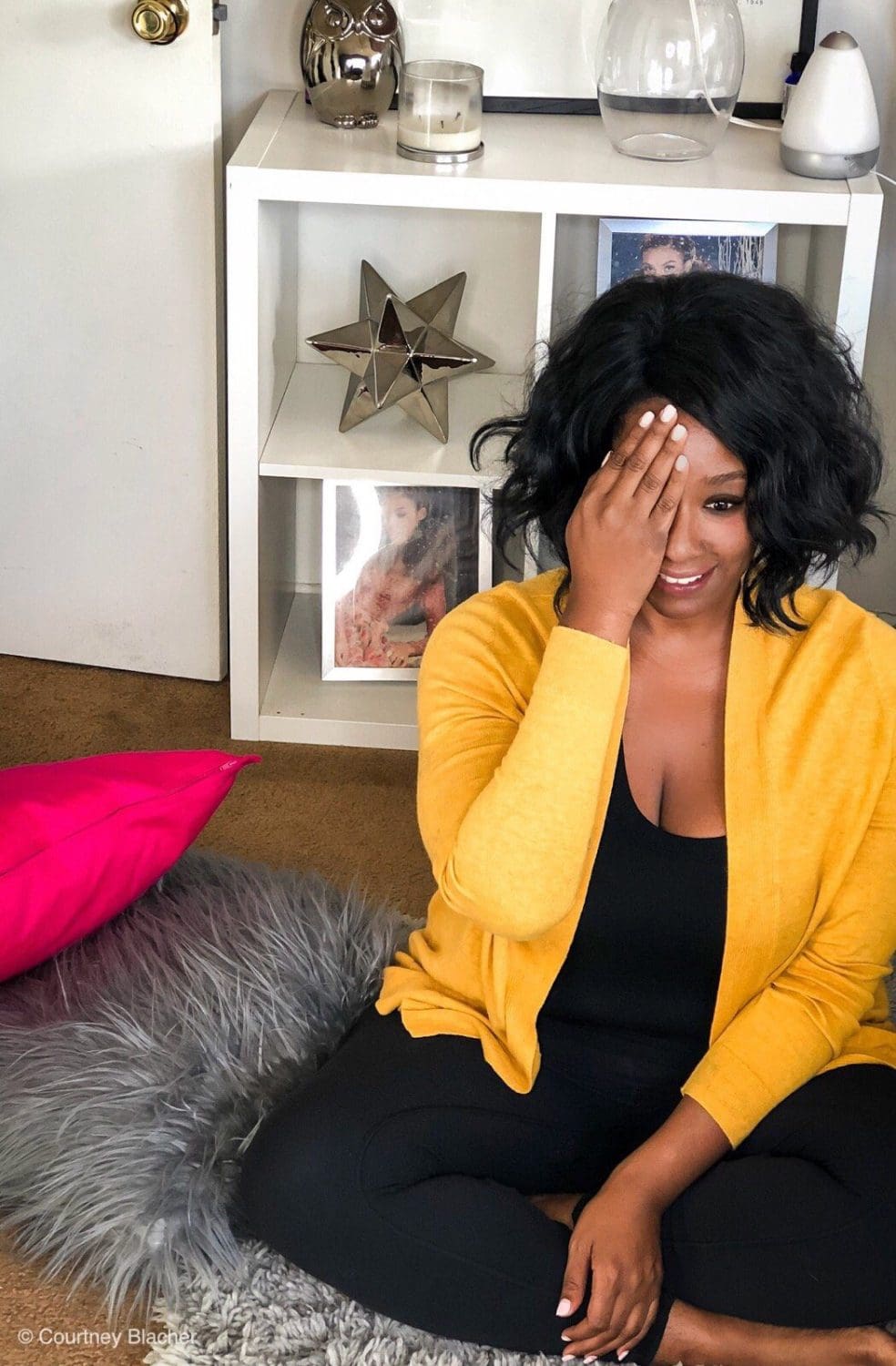 This part was really cool and I have to say the technology nerd in me was impressed. For this part, you will need your phone and a laptop or tablet. They have you enter your shoe size into the app and then have you pace out 10 feet. From there you can either sit or stand while they flash images of letters on your iPad or laptop while you cover each of your eyes. This is much like the standard vision exam you take at the optometrist only there is no one there to blow air in your eyes (I hate that part). The entire exam took less than 10 minutes and they even programmed short rest breaks between testing each eye to give your eyes a break. Online Contact Lens Exam
Step Three – Upload Your Previous Prescription
This is an amazing option for those who already wear contacts however if you are new to contacts or your prescription is really old, you'll need to go in for a regular exam. At the end of your ExpressExam, they will ask you to upload your past prescription so make sure you have that available. If you don't have your prescription handy, no big deal, just enter your doctors' name and number and they will call them for you.
Once you've completed the exam and uploaded your prescription information you then get to choose your contacts. They have a wide range to choose from and the prices were really affordable. They offer several options for shipping however since I needed mine like yesterday lol, I selected overnight shipping and it was under $20. Once you select your contacts, you'll get an email saying your prescription is being verified however I got my approval in a matter of minutes and I did it at 10 pm.
If you need help along the way there are several in-app prompts to guide you along plus they have staff standing by via chat to step in and help if needed. Overall this was an amazing experience and I can honestly say my days of scheduling appoints for vision exams are over! I also love that they offer a subscription service so that you "Never Run Out of Contacts". Online Contact Lens Exam
When my contacts arrived they were perfect and so was my prescription. If you don't have time to squeeze another appointment into your already busy schedule, 1-800 Contacts' ExpressExam is the perfect solution. It's easy to do, super fast and kinda fun. Online Contact Lens Exam