National Holocaust Remembrance Day is January 27th. I mention this because it's a sobering reminder that we should never forget the evils that have happened in the past so that they don't happen again in the future. The way things are in the world now with so much hate, I think it's a great chance to be positive and teach our kids about the ugly in the world so they can go forth with beautiful hearts. Places to Take Kids to Learn About the Holocaust
Reese has read Anne Frank's diary 3 times. She's fascinated with history and at 8 years old, is mature enough to know that visiting somber memorials to the Holocaust are not a place to play. If you have kids that are 8 or older, please don't miss out on the chance to let them see why we need to love one another. 
Reese's former math tutor's mother was a survivor of the Holocaust too, and she got to hear her first-hand account of her life during those bleak and frightening times. Here's a video of her detailing her time in Auschwitz. I think this also gave her such a compassionate heart for this very deep subject. If your kids are old enough and capable of understanding the seriousness of the Holocaust, I urge you to take them to these memorials. 
Places to Take Kids to Learn About the Holocaust
1. The United States Holocaust Memorial Museum – Washington, DC Ages 8+
The word "genocide" didn't exist until 1944. This museum is a sobering reminder of the Holocaust with three floors of self-guided permanent exhibitions through photos, artifacts, and film footage. There is no charge for entry and it is an eye-opening experience. Places to Take Kids to Learn About the Holocaust
2. Anne Frank House – Amsterdam Ages 8+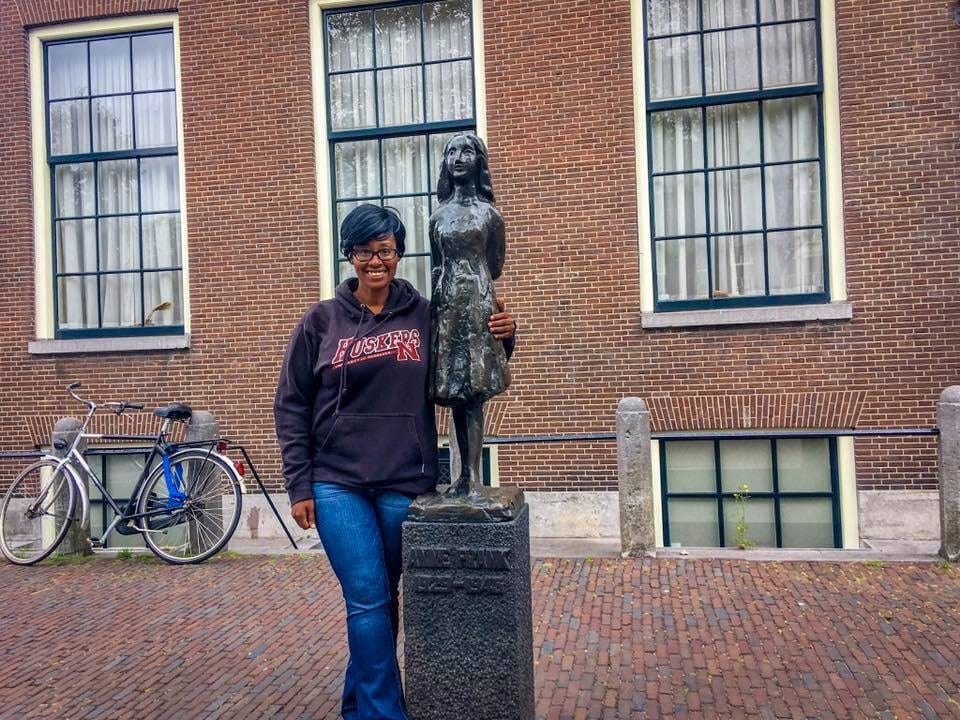 As I mentioned, Reese has read Anne Frank's diary 3 times. She is enthralled by this young girl who still believed people were good despite the evil surrounding her. We had the chance to visit her house where you learn about Anne and her family. There are still personal effects preserved here and it brought tears to my eyes imagining anyone, especially a child, having to go through something so ugly. You can see our photos from our visit. Since Reese is such a big fan, it was a very moving visit for her as well. Places to Take Kids to Learn About the Holocaust
3. Auschwitz-Birkenau Memorial and Museum –Poland Ages 14+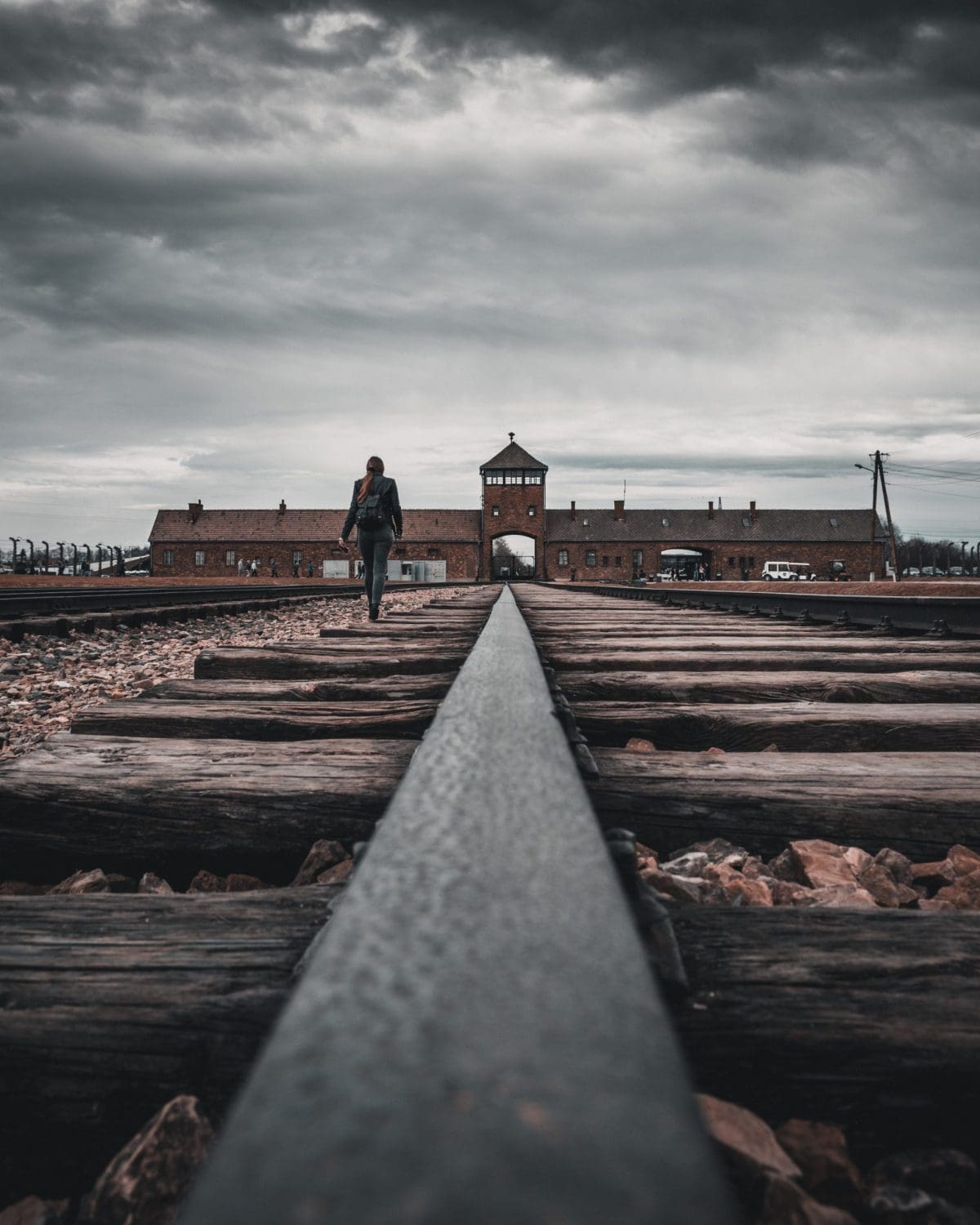 This former German Nazi concentration camp is one of the most difficult things to see. Over 1.1 million people – men, women, and children – were murdered here. The relics this place holds now as a museum devoted to educating the world about how breeding hate leads to pure evils as such are so provoking that I urge you to please wait until your children are in high school before bringing them here. Even if they are into history and mature like Reese, it is hard for adults not to break down and cry in a place like this. 
4. Museum of Tolerance – Los Angeles Ages 8+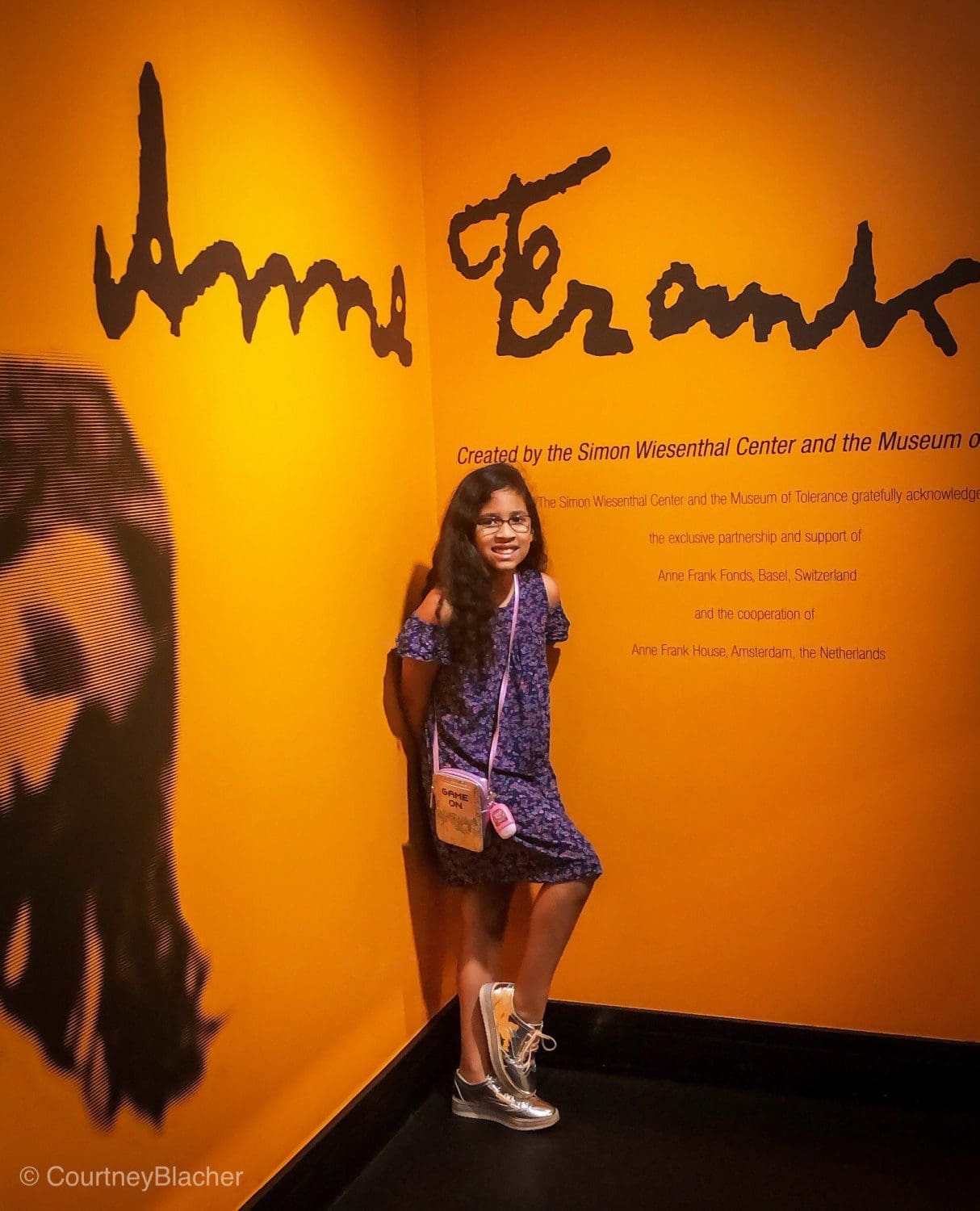 Because this museum is nearby, we've been on many occasions. It serves as an educational place for understanding the Holocaust as well as current discriminations in the world today. It combines all these things and it's a great place to learn how hate is still tearing our world apart just like during the war periods. 
5. Yad Vashem – The World Holocaust Remembrance Center – Jerusalem Ages 8+
One of the best places for remembering the Holocaust is this museum in Jerusalem. It's a comprehensive museum that has everything from the Holocaust including art done from that time who were later killed during the Shoah.
Again, the Holocaust is a very difficult subject to talk about, but I found a few books that helped me to explain it. I'm linking these here so they can help you too. Whether you can get to these memorials or not, please don't forget what happened during the Holocaust and make sure your kids know the evils of what hate can do.