Quinoa Chickpea Salad – The Best BBQ Side Dish
There aren't a lot of things that can compete with a summer backyard BBQ. The sun is shining, you have
a cold drink in your hand, you're surrounded by family and friends, and the smell of food cooking on the
grill is all over the place. And let's face it, the food is the best part of a summer BBQ, and no matter how
old you are, you look forward to them every season.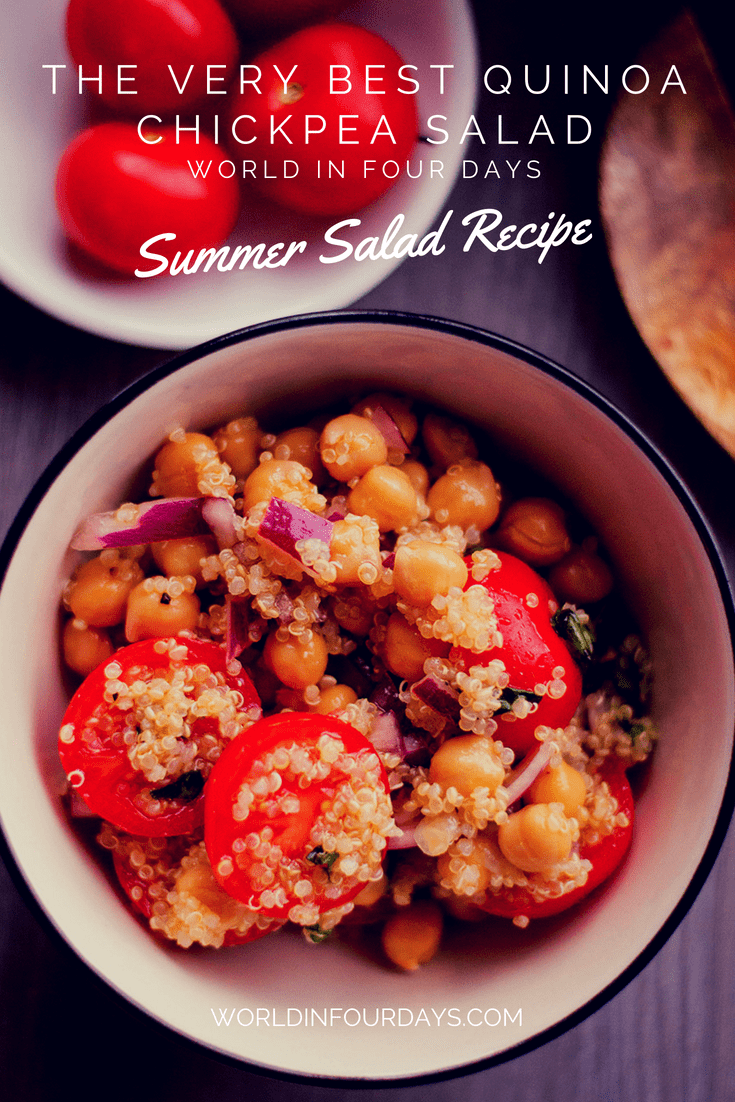 Now, I personally love the side dishes. In fact, I love them more than the burgers and the hot dogs cooking
on the grill. So, I usually load my plate full of sides before everyone else gets to them. Then I sit at the
table and enjoy every bite while I pretend to listen to my next-door neighbor's drama.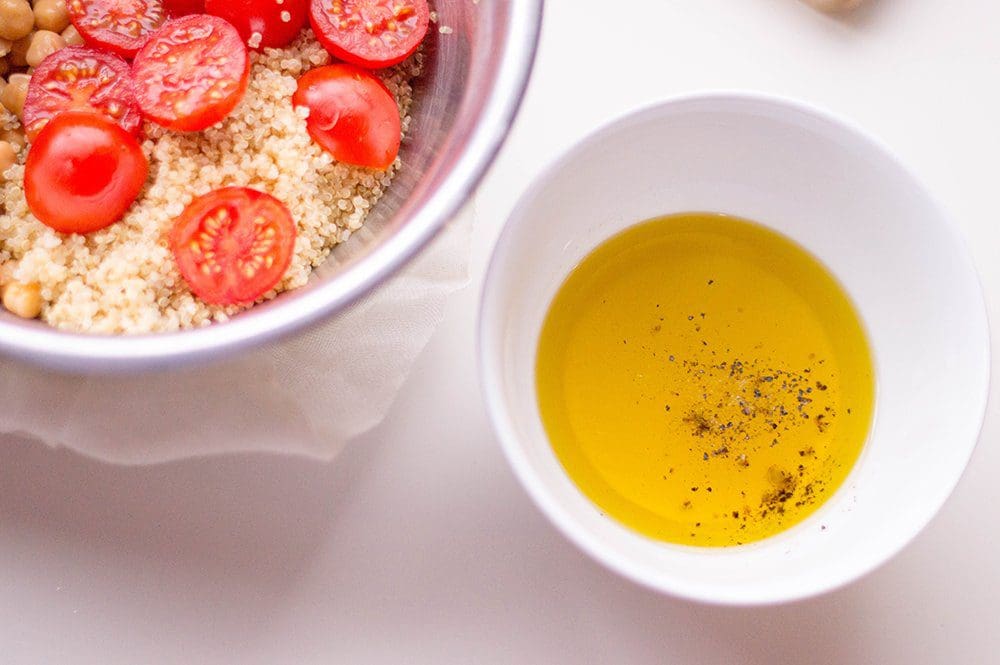 I get it, quinoa and chickpea salad might not be a typical side dish at a summer BBQ, but I'm absolutely
raving about it, and with good reason. I've put my own spin to it with this recipe below. Sure, I could settle
for a potato salad or some corn-on-the-cob. But I like being a rebel and adding something new to the mix.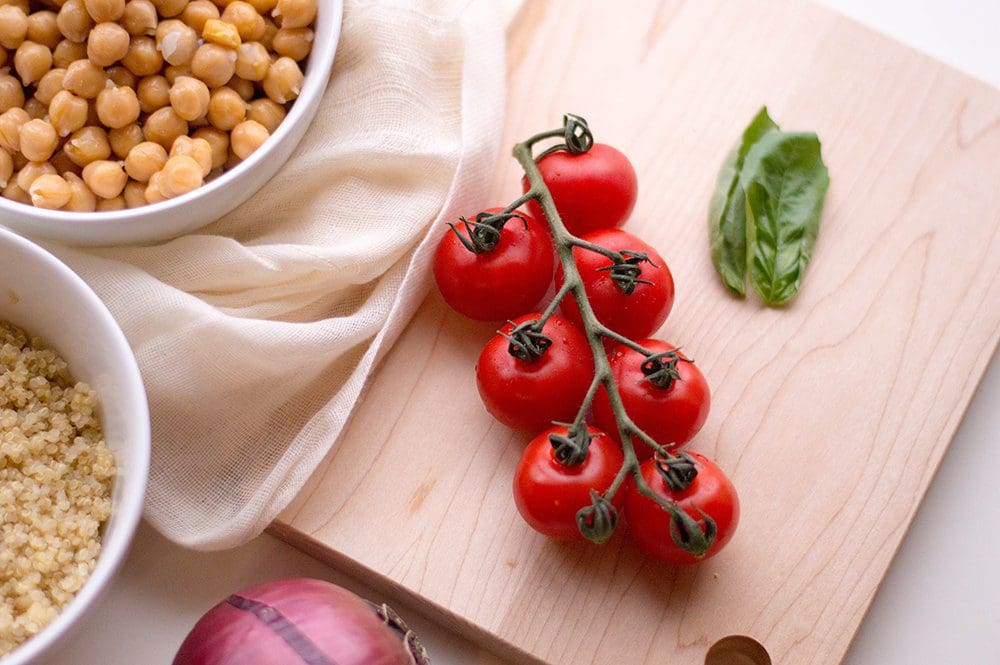 Some of the guests at my cookout were surprised at how fresh and delicious this quinoa chickpea salad
tastes. Plus, it's a healthier alternative because it's far more nutritious. Why? Because it's not loaded with
starches and it contains a bit of protein in it, so take a look at this recipe and tell me you wouldn't want to
instantly download it on your plate. Gosh. If I could give away actual food as downloadable freebies, you
know I would!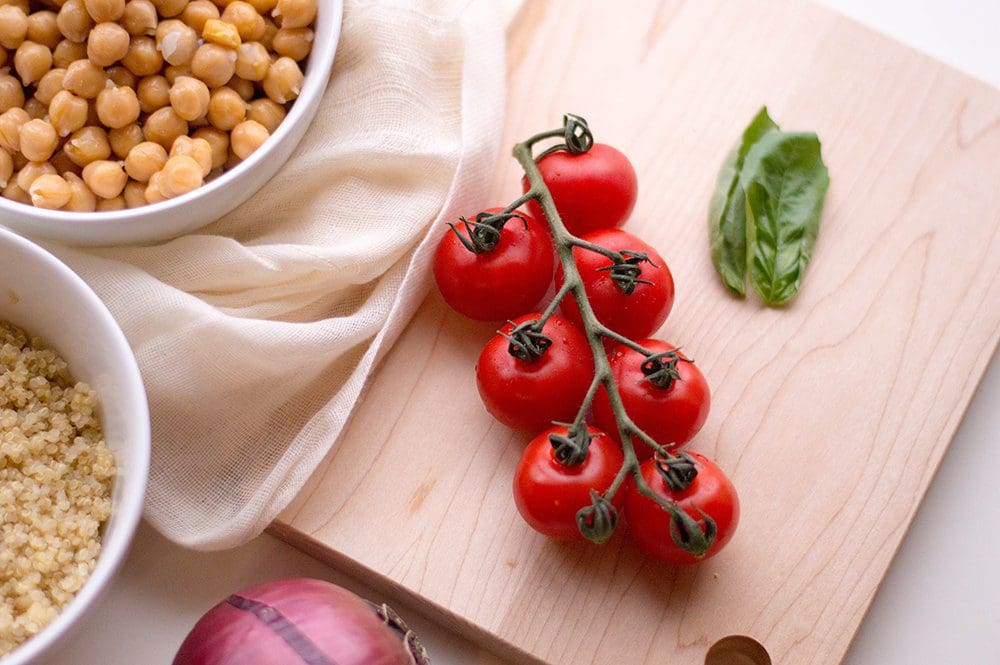 And if you're looking for unbelievable summer BBQ ideas, then check out my post, "Summer Grilling
Ideas For Vegans, Vegetarians and Meat Eaters." You'll probably want to make every single of those
dishes. I did, and I ended up enjoying every bite!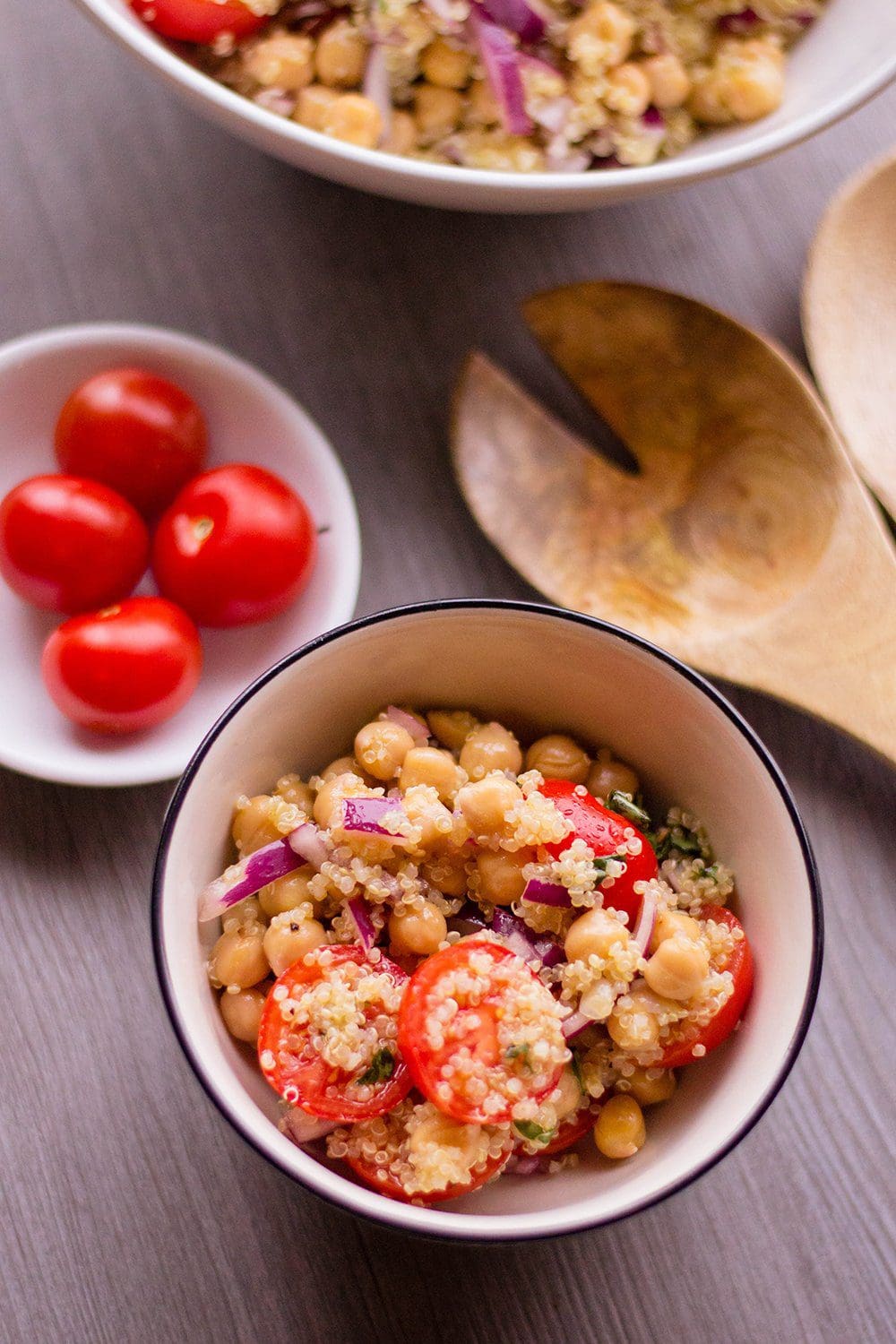 How To Make It
Ingredients
Directions
Yields: 2 servings (if eating as a meal), 3-4 servings (if having it as a side)
Cut your cherry tomatoes in half and add to your salad mix.
In a small bowl, mix together olive oil, lemon juice, and salt and pepper. Pour it over your salad.
Finely chop your basil leaves and sprinkle on top.
Check Out These Other Recipies Perfect For Summer