This post "Sleep Easy At The Historic Redmont Hotel in Birmingham Alabama" was sponsored by Visit Alabama. All opinions expressed are my own. For more information on our sponsored post and/or affiliate link policy, please click here. 
After traveling for what seemed like 20 hours (boo for delayed flights) Reese and I finally made it to Alabama and we were so ready to check into our hotel and call it a night. We were excited to explore the Redmont Hotel in Birmingham, a beautiful historical hotel located in the heart of Alabama and the perfect place for me and my little history buff, Reese.
Redmont Hotel in Birmingham Alabama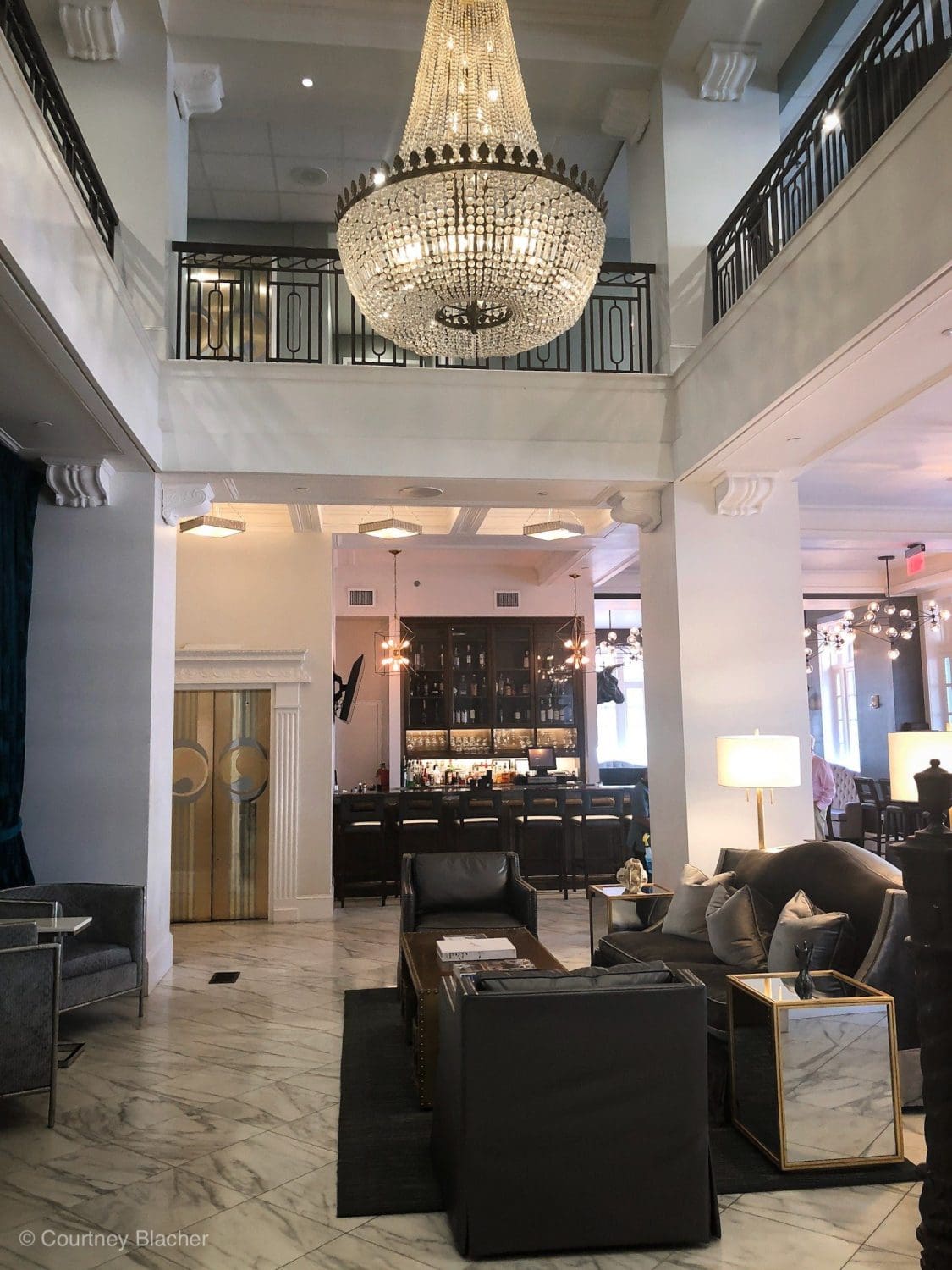 The Redmont Hotel is packed with lots of fun historical tidbits. Did you know that the hotel was bought in 1983 by Hospitality Investments, a firm, which included big names like retired American basketball Player Ralph Sampson, and NBA player Kareem Abdul-Jabbar? But even before that, the hotel's ground floor tenants included the Western Union Telegraph Office, the Hotel Redmont Cigar Stand, the Hotel Redmont Barber Shop, and Hagan-Dunlap Drug Co., back in 1926. That's right! This is the oldest hotel in Birmingham, which is why we were dead set on being a part of history by spending at least one night. Redmont Hotel in Birmingham Alabama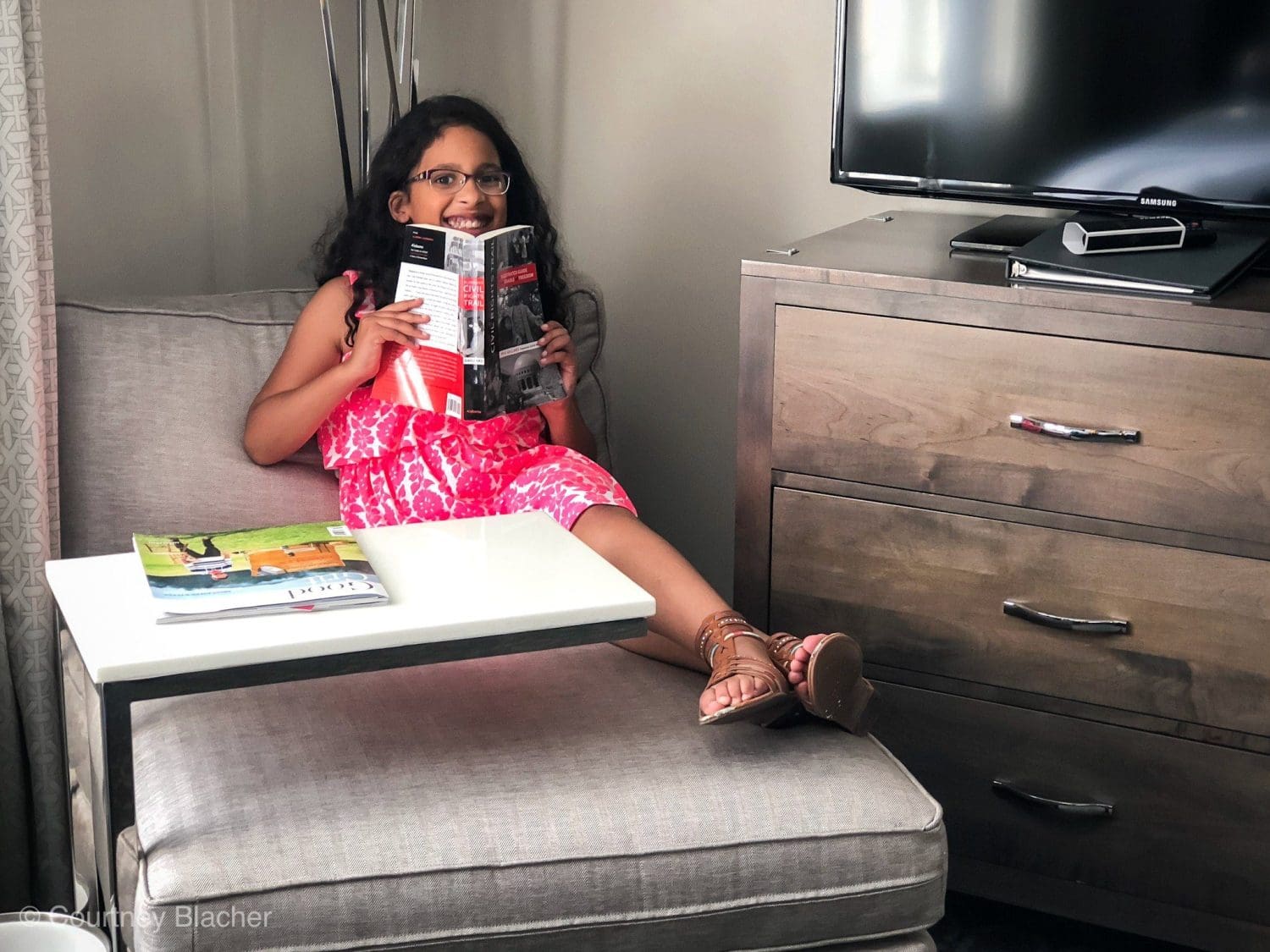 I honestly thought we'd be too tired to do anything after we checked in, but once you're in a new city, it's like the beautiful scenery and the need to explore kicks in and you feel like venturing off. Fortunately, we didn't have to go too far to get some delicious food, as we headed out to Harvest, a restaurant embedded in the hotel that provides a simple, but delicious selection of farm-to-table Italian cuisine on their menu. After dealing with check-ins, layovers, and all that packing and unpacking, we were both in desperate need of some quality food!
After checking in Reese and I went upstairs to unwind and watch some TV but around 9, she was ready to call it a night and was ready to explore so this gave me some much needed me time so I headed upstairs to visit The Roof, the Redmont Hotels rooftop bar that overlooks the city. I heard some great things about The Roof and they didn't disappoint! Redmont Hotel in Birmingham Alabama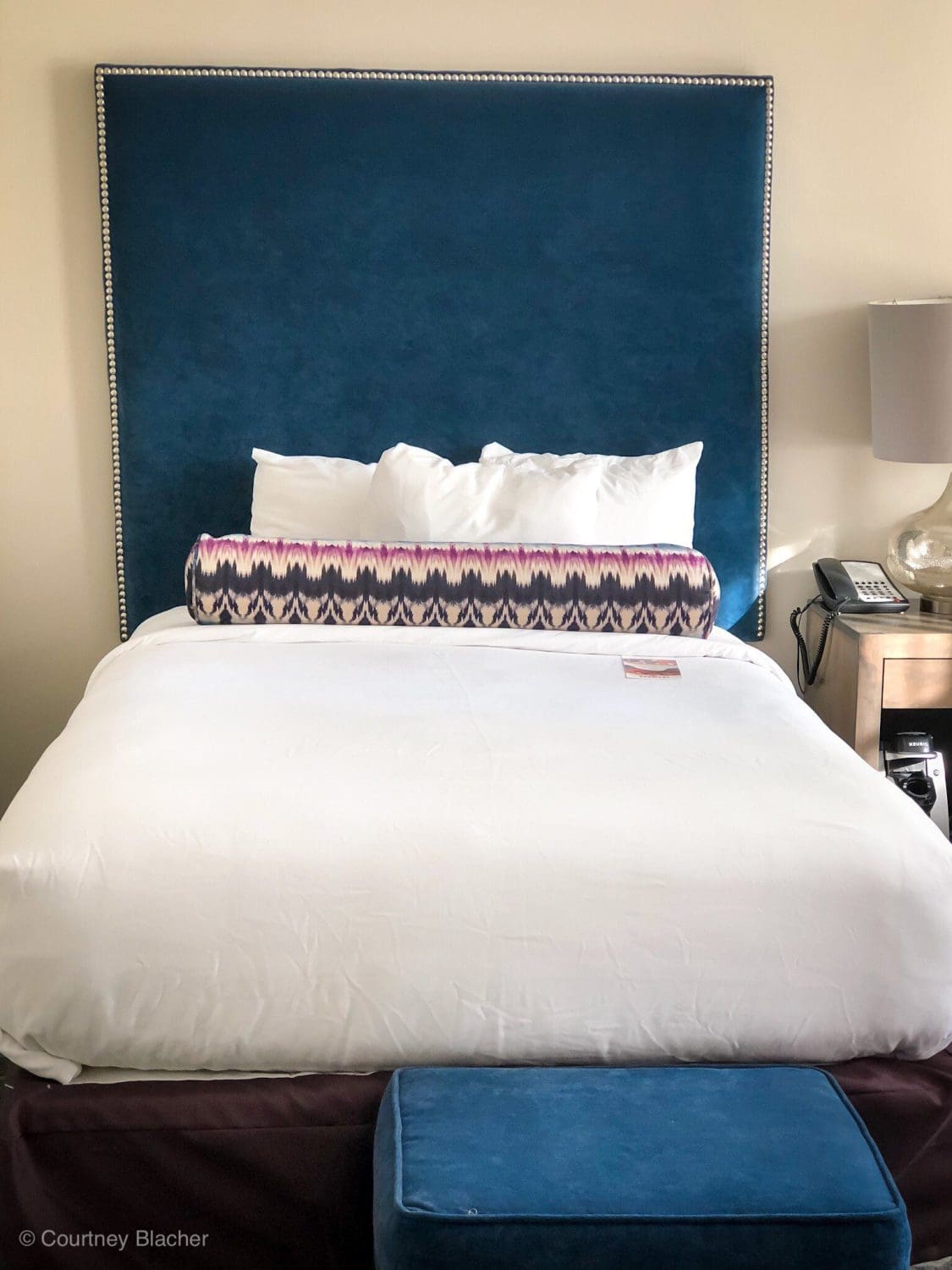 Their drink selection is pretty generous, but I was mostly looking forward to unwinding with a cocktail in front of a phenomenal view of the city. The Roof offers indoor and outdoor seating and I was greeted with amazing weather and clear skies and immediately fell in love and truly enjoyed my 45 minutes of relaxation after a long day.  Redmont Hotel in Birmingham Alabama
The highlight of our stay at The Redmont Hotel was definitely the staff. They were beyond accommodating, especially the bellhops and everyone we encountered was truly prepared and anticipated our every need. Every request I made (no matter how large or small) was met with a lovely smile, and they were truly kind to Reese, which will always be a major plus in any parent's book. The staff was very courteous, and friendly, which is very important, particularly when you're traveling with kids. If you're looking to experience true Southern hospitality, then there's definitely no better place than The Redmont Hotel in Birmingham Alabama.