Disclosure: This shop has been compensated by Schwarzkopf.#HolidayHairCare #sponsored Schwarzkopf Hair Dye
So, the Holidays are here which means the end of 2017 and the beginning of 2018 and like everyone else, I'm thinking New Year's resolutions. Now, I don't usually do New Years Resolutions because If I'm being honest, I never make it past a month. I start off strong them by week three, I'm kinda over it. Schwarzkopf Hair Dye
This year my New Year's resolution is more about self-care and outward change. I've had the loose weight resolution (lost 100+ pounds…nailed it), Got the killer job (and a raise..check) and turned my hobby into a job that actually pays me (hello travel blogging..BAM!). This year I wanted to focus on a few things I'm bad at. So this is my mini tutorial for my:
Schwarzkopf® Hair Dye: New Year New Me Mini Makeover
Makeup – I suck. No, if and or butts about it, I'm awful. That changes this year. I want to get more involved with makeup. Test out new shades, take a few demo classes from professionals and finally learn how to apply false eyelashes. Schwarzkopf Hair Dye
Hair – I'm surprised I'm not bald. I don't take care of it and thanks to my discovery of wigs, I hardly even brush it. Which is a shame because I have a head full of long hair. I want to revamp my hair with a new style and a new color. It's about time I cover up those greys and add a little shine. If you are looking at changing your color or style, take a look online for styles and shades you like then marrow it down from there. Pick styles that are easy yet stylish so you have a better chance of sticking with them.
Clothes – I don't really have a fashion sense but at almost forty (there I said it!) it's about time I get one. My goal is to work on putting together style boards of clothes that I already have in my closet. I have clothes my problem has always been learning how to put things together. I'm making it a point to follow as many youtube and fashion bloggers as I can who have a style I can relate too. Schwarzkopf Hair Dye
I decided to start with what I thought would be the easiest and that was hair. After I took off the wig (Guys, it was scary lol). I discovered my hair was dull and in major need of a trim so the first step was dying it. I'm going to keep it real with you guys. I haven't dyed my hair in ages. I think I was a junior in high school and my best friend and I decided to be cool and do electric blue. Well, it backfired and I had to walk around school with green hair for months. My hair was also fried and fell it for months after.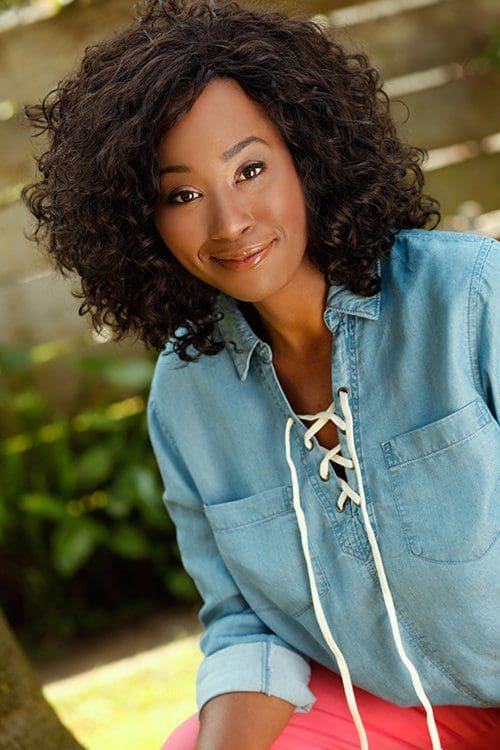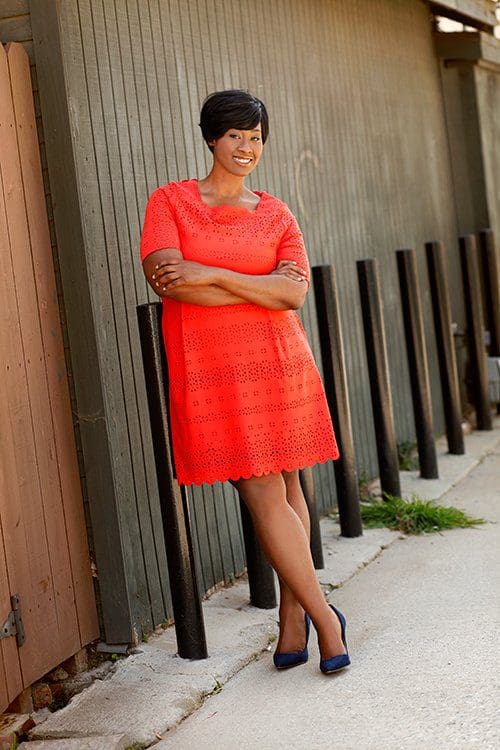 Needless to say, that was not what I had in mind this go round so I wanted to make sure I did it right. I watched an insane amount of youtube video and finally settled on Schwarzkopf® Keratin Color in 1.4 Sapphire Black for the following reasons: Schwarzkopf Hair Dye
100% gray coverage (I'm a single mom to a tween…I'm bound to have some grey)
Less hair breakage (I needed to make sure my hair wouldn't get damaged since it's been so long since I've actually done anything with it outside of wearing wigs.
Pre-treatment for even color result (I need to go with something that was almost error proof because I am FAR from a professional.
Intense colors I wanted to go with a solid black but I wanted a rich color to replace my current dull dirt brown.
On top of all that, I'm a big believer in giving back and I loved that Schwarzkopf® Keratin Color is a  proud sponsor of Dress for Success and has contributed over  $125,000 to the Dress for Success Campaign. Dress for Success Worldwide empowers women looking for upward mobility to rejuvenate women's hair and clothing options so they can be as successful as they look. Learn more at Dressforsuccess.org.
Okay so enough rambling, let's get to the task at hand…dying my hair. I wanted to make this as easy as possible for those who have never done this so I'm going to list out the process step by step so you can follow along.
Schwarzkopf® Hair Dye Tutorial: Step 1 – Buy Your Hair Dye
As I mentioned before, I went with Schwarzkopf® Keratin Color for very specific reasons (mentioned above). I picked mine up at my local Walmart so you shouldn't have a problem finding it. You can even try it out for free with this coupon (Try me Free) Schwarzkopf Hair Dye
Schwarzkopf® Hair Dye Tutorial: Step 2 – Preparation
The box comes with everything you need to complete the task. Gloves, Application Bottle,  Color Creme, Conditioning Treatment. You might want to also pick up a brush to apply the dye to edges.I didn't but a few people in the videos I watched did.  
Schwarzkopf® Hair Dye Tutorial: Step 3 -Mixing
Schwarzkopf® Hair Dye Tutorial: Step 4 – Application
Schwarzkopf® Hair Dye Tutorial: Step 5 – After Treatment
The kit comes with a conditioning treatment that you add after. Apply to towel-dried hair, and work it in for 2-3 minutes.
The process was pretty stupid proof (even for me) and I loved the way it came out. I can definitely tell my hair looks more vibrant and the color is consistent throughout my hair. So there we are, not even into the new year and already I have knocked one of my resolutions out of the park. I really want to keep this up and plan on doing a retouch at the 4-week mark. Schwarzkopf Hair Dye
Website | Facebook | Instagram | Instagram: Dress For Success