Sixt is a rental car company based out of Munich, Germany with locations all over the world with several locations at popular airports. Sixt specializes in high-end and specialty car, van, SUV, and truck rentals. If you are planning to visit Los Angeles in the near future and need a rental car, consider renting from Sixt Rental Car LAX.
If you've never rented from Sixt at LAX and are curious about the process as well as reviews for Sixt Rental Cars this post will answer several of your questions.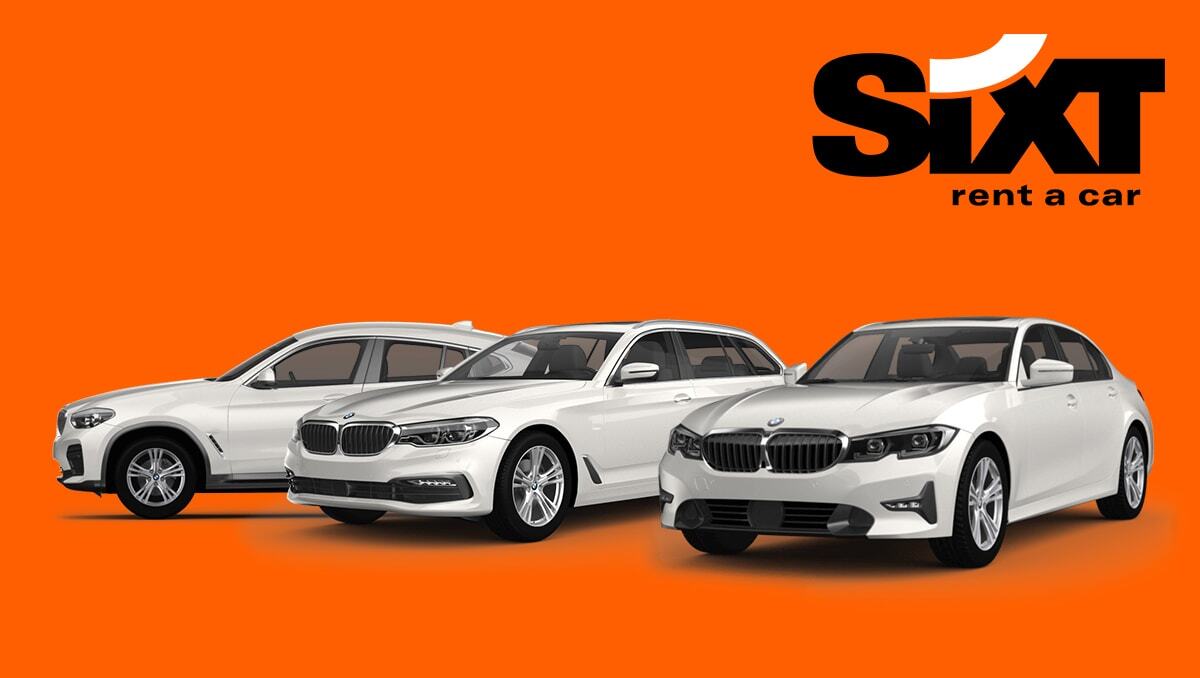 Where Is Sixt Rental Car Located at LAX
The Sixt Rental Car LAX counter is located at the Los Angeles International Airport, right on the arrivals level in Terminal One. From here you can walk outside to find your rental car or use any of the free shuttle services available from Sixt. This location also offers 24-hour customer service and a full staff with over 20 years
Is Sixt Rental Car Good
Yes, Sixt is a trusted company that has been in business for over 100 years.
Sixt offers many kinds of cars to rent including luxury vehicles such as Mercedes-Benz and BMWs. You can also rent hybrids or SUVs if you prefer them more than standard sedans.
Not only are they well known but their prices are competitive with other rental companies at LAX too! With any budget and needs in mind, it's easy to find the right car from this lot near Los Angeles International Airport!
Does Sixt Rental Car Take Debit Cards?
Yes, Sixt does take debit cards for your convenience.
What forms of payment does Sixt Rental Car accept?
Sixt accepts all major credit cards such as Visa, MasterCard, and American Express.
They also accept debit cards but not checks or cash. You can always contact them for questions before renting a car to make sure they'll have your desired vehicle available too!
How Do I contact Sixt Rental Car LAX?
You can reach Sixt Rental Car LAX with the following contact information:
Airport Location: Los Angeles International Airport, Terminal One
Phone Number: (800) 345-8747 or (310) 575-0090
Email Address: laex@sixtusa.com
How do I return a Sixt LAX?
Before returning your rental car, be sure to check the return time. If you are not sure of the total you will owe you can also find out by logging in on their website or calling them at (800) 345-8747 or (310)575-0090.
What If I Need To Return My Sixt Rental Car Late
If you return your rental car late, Sixt will charge an additional fee of $25 for each hour or fraction thereof. You will also be charged an additional charge for any mileage over 500 miles.
Does Sixt require a deposit?
Yes, Sixt does require a deposit for your rental. This amount varies depending on the vehicle that you choose to rent and can be as high as $2000 if choosing a luxury car or truck but is usually much less than this.
What types of cars does Sixt Rental Car have?
Sixt offers many different types of vehicles for rent including luxury vehicles, SUVs, vans, and more! A few examples include
Luxury Cars: Mercedes-Benz S350e
SUV: BMW X Series
Sedan: Audi A43 Quattro
What is considered a Sixt Premium SUV
A premium SUV from Sixt Rental Cars would be a Range Rover, Jeep, or Mercedes- Benz G-Clas.
These vehicles have excellent safety ratings and their interior space can often accommodate up to five people, depending on seating configuration which makes them perfect for family road trips! Premium SUVs usually offer high-tech features such as hands-free dialing and navigation systems so you won't need an additional GPS device
What airports have a Sixt Rental Car counter
Sixt cars can be rented at over 600 locations worldwide including these major airports listed below:
John F. Kennedy International Airport
Los Angeles International Airport
Miami International Airport
Chicago O'Hare Airport
San Francisco International airport
Denver International Airport
How old do you have to be to rent from Sixt Rental Car
You have to be 21 or older to rent from Sixt.
Renting a luxury car? You must be 25 years old and will need proof of age, most commonly in the form of a driver's license
Renting an SUV? You must also meet these requirements but you'll only need one other person who is at least 25 with valid identification (such as their own driver's license) riding with you for this type of vehicle.
If renting any other kind of car that doesn't require two people under 26, such as a sedan, then there are no additional restrictions on your age if not listed above.
How much is it to rent a car from Sixt?
Expect to pay around $55-$65 a day for an economy vehicle and then anywhere from $75-150+ per day for luxury cars.
How much is Rental Car Insurance
Rental car insurance is not included with your rental and costs an additional $25-$30 per day at Sixt.
Where can I find reviews about Sixt Rental Car?
You can find reviews for Sixt Rental Car on their website, Yelp, and Google. Reviews will vary depending on the location you are looking at but they usually offer a wide range of vehicles to rent including SUVs as well as luxury cars.
Where Can I Find Sixt Discount Codes
Sixt Rental Car Website: From time time time Sixt Rental Car offers coupon codes and ways to save directly on their website.
Groupon: A great resource for promo codes, you can find up to 50% off
specific locations
Hotwire: You can get up to $75 off select rentals with this website. However, it is important to note that you don't know which rental car will be chosen for you and there are no upgrades available when booking.
Sixt Rent A Car Facebook Page: This page offers a blog post on "How To Get 50% Off Rental Cars With Coupon Codes" including all the promo codes currently offered by Sixt as well as directions on how to use them!
The Sixt rental car company is a global leader in the vehicle rental industry. Whether you need an SUV, sedan, or luxury sports car for your next trip, they have it all at rates that will fit any budget. For those who are looking for something small and efficient on their visit to Los Angeles, there's also a variety of economy vehicles available from this trusted brand. No matter what type of care you're looking for while visiting Southern California (or anywhere else), Sixt has something for you.