If you've been following me on Instagram, then you've probably been following my search for PJs. When you work from home as I do, comfortable pajamas and loungewear ARE work clothes. I can seriously go an entire week without wearing anything but pajamas. When it came time to stock up on a few new pairs I had my heart set on silk or satin pajamas.
I wanted something comfortable but luxurious and was considering these or these. That was until Kim Kardashian dropped her newest line, The Skims Cozy Collection and I instantly fell in love. They looked like the softest most comfortable pair of pajamas I had ever seen and I had to have them.
I had never purchased anything from Kim Kardashian before, although the Skin Perfecting Body Foundation and brush almost got me, but, it sold out before I could order. I'm a stickler for quality so I was a little hesitant to order these PJs (especially after seeing the price tag…wowzers). Being a content creator, I understand how marketing works so when a celebrity launches a product it's hard to know what real and what's paid hype. But, I decided to take one for the team and I signed up for the Skims Cozy Collection waiting list anyway. I figured if I was able to grab a pair when they launched I would. If not, no big deal plus, I could always return them if I didn't love them.
The pre-sale was announced on Kim's Instagram December 4th and the Skims Cozy Collection went live Monday. I must have been one of the first people to log in because I was able to select exactly what I wanted with zero issues. All items, sizes, and colors were available and I has no issues with the website lagging or crashing. I ordered the 3 piece set (tank, pant, and robe) in the color dusk in a size L/XL (I'm 5'7″ and a size 10).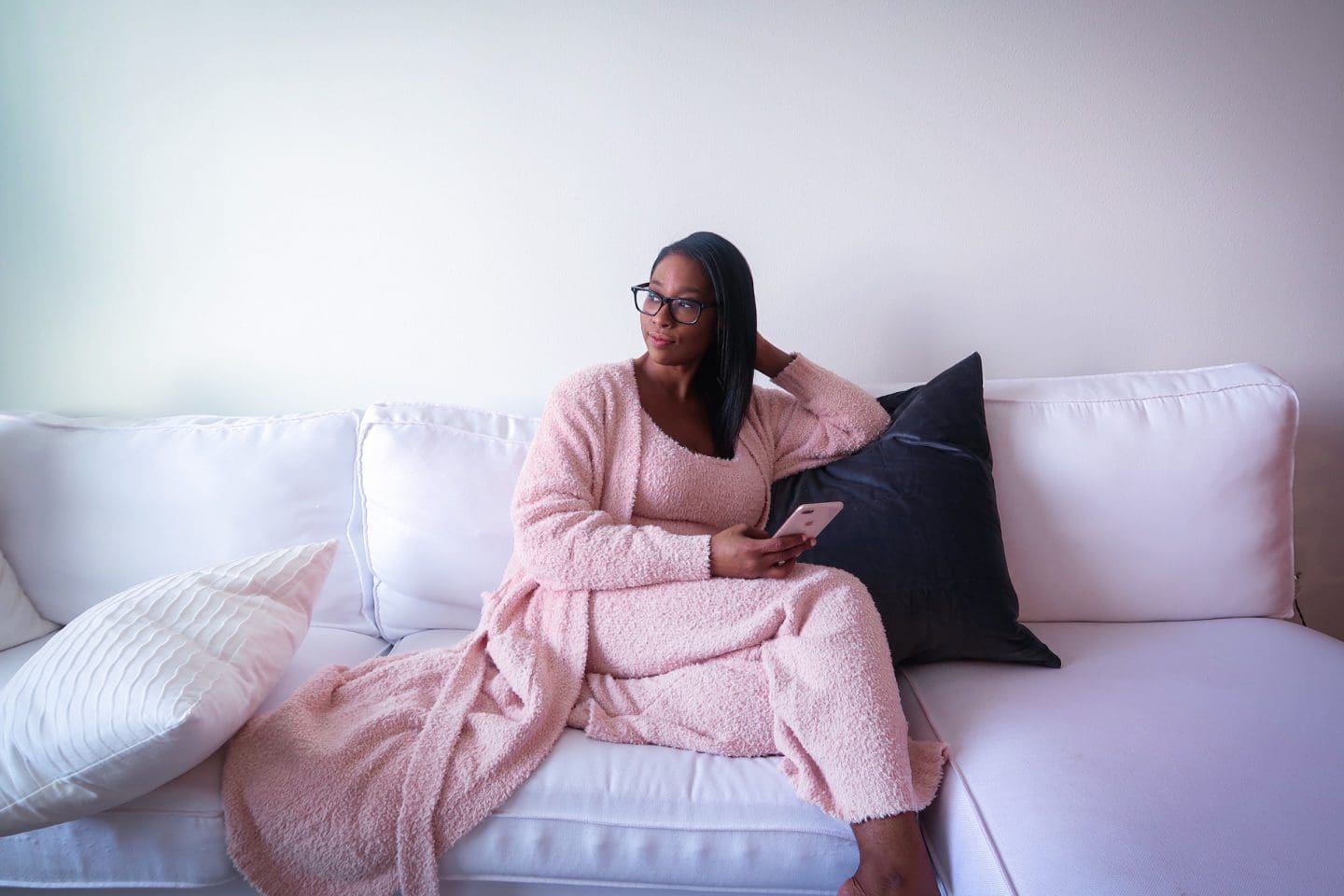 The items arrived really fast (about 4 days) which was a shocker for me because the one thing I did notice about past Skim orders is people complained about how slow the shipping was. I personally didn't experience that at all which is good because I would have been annoyed.
All in all, I was really happy with the purchase. It is super soft and reminds me of a well-made sherpa. The fit is perfect, as I mentioned I ordered a size L/XL which should fit a 10,12 or 14. It fit me perfectly as a 10 however if you are a 14 I would for sure size up. It also looks to be really well made and will hold up to multiple wears which was a big deal for me because of the hefty price tag.
If you're on the fence on if you should pick up the Skims Cozy Collection during the re-stock, check out my first impressions + try on video before making your final decision.