Smart Tips For Staying Healthy While Traveling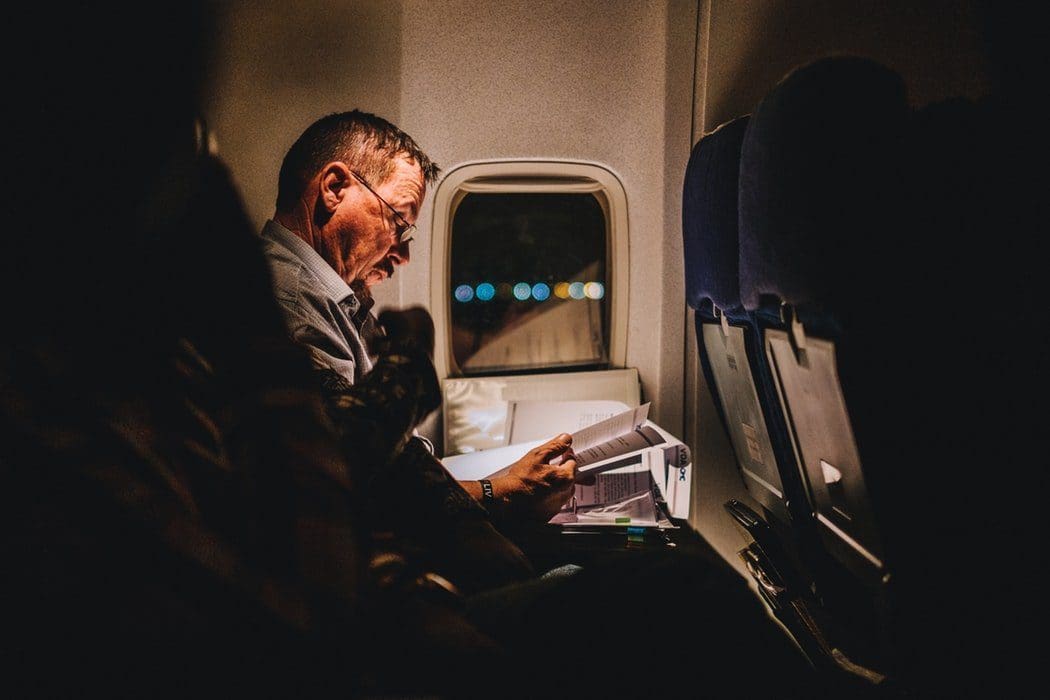 It can be challenging enough to maintain healthy habits while close to home, but when you have to travel, whether for work or pleasure, maintaining a healthy diet and exercise routine can be doubly difficult. Traveling can put an incredible amount of stress on your body, whether you realize it or not, and can affect your eating and digestion. Stress can make your gut vulnerable to inflammation, Irritable Bowel Syndrome and even food allergies. And since the gut plays a major part in your immune system, maintaining healthy eating habits is key to keeping your body healthy. With that in mind, let's take a look at a few tips to keep you healthy on the road.

Stay Active

Traveling and exercising to stay in shape are usually two parallel lines, particularly when you have to travel for work and you're forced to sit through meetings all day or in front of a computer. The most obvious of course is the hotel gym, but if that seems like a tedious idea, Plan B is to do some yoga in your hotel room or even look for the nearest park and have a refreshing brisk walk. Our post on '5 Ways to Get in Exercise When You Travel' also suggested a hop-on-hop-off bus, as a means to stay active and exercise, particularly when you're traveling for leisure. These buses are especially great exercise as they drop you off in one part of town, let you explore on foot and then hop on another bus to explore another area.

Be Aware of Food Sensitivities

While traveling it's advisable to keep a food diary to help you take note of your own food sensitivities, how bad they actually are, and help you make better food choices abroad or on the road. Because we tend to be in a rush and eat whatever is easiest when traveling, it's easy to lose track of what you put in your body. This is why Parsley Health Founder Dr. Robin Berzin advises people with food sensitivities that they should keep a diary of whatever they eat, which will make it easier to take note of what to avoid wherever you may be. It's an important aspect to keep in mind as overtime, unhealthy eating habits can lead to an unhealthy gut, which in turn, could lead to food allergies. Medical News Today explains how factors such as diet and genetically modified foods are some of the culprits that can give rise to food allergies. As a result, it's always smart to take note of what you're eating when you're traveling to narrow down what could be triggering negative physiological reactions.

Eat a Good Breakfast

A good protein-filled breakfast will energize and wake you up in the morning, but will also tend to satisfy any cravings you have to snack on unhealthy munchies later on. As such, when you're traveling avoid skipping it even if your internal clock might be out of balance. Dietitian Sian Porter told CNN that it's important to have protein and choose foods like eggs and mushrooms. She notes that fruit is an important component as well, having the fiber and sugars your body needs. Stay away from cereals or other tempting foods that are pure sugar and instead go for wholegrain bread for your toast.

Water, Water, Water!

Think of yourself as a plant that needs water to survive. If it doesn't get enough it will wilt. Sixty percent of our body is made of water and the body needs water for virtually all of its functions. Traveling by air can be especially dehydrating so it's important to have plenty of fluids mid-flight to flush out toxins. Men's Journal explains that when traveling a refreshing drink of water can curb unhealthy cravings, reduce the effects of jet lag and even symptoms of overexposure to the sun.