This post is a sponsored collaboration between WorldinFourDays.com and Newman PR. All options express are my own. For more information on our sponsored content and/or affiliate link policy, please click here. Staying on the Ship In Port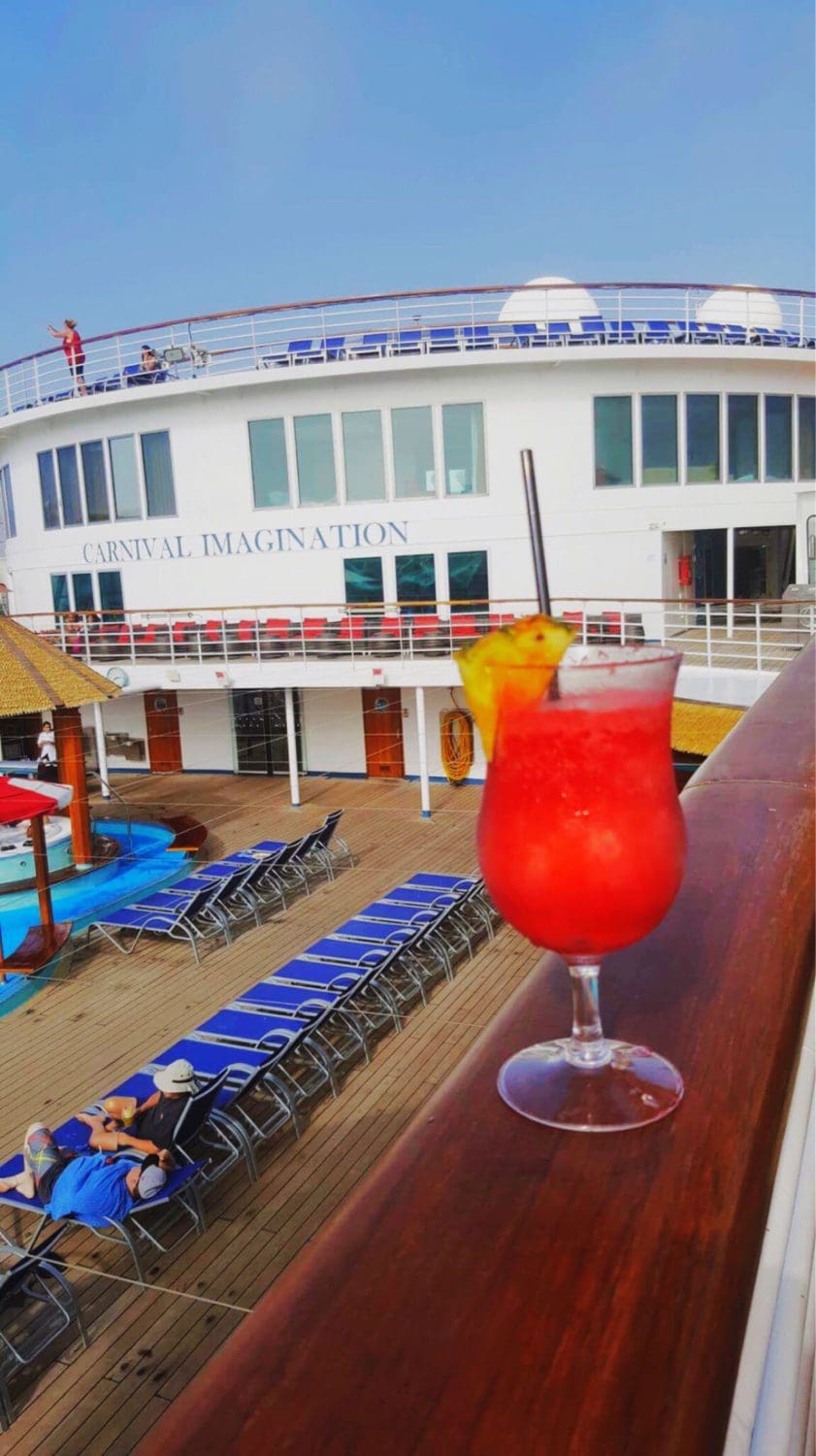 Ever want to just get away. You want to go somewhere but you don't want to drive and you for sure don't want to be bothered with flights. You want a few days where you don't have to think about anything, don't have to do anything and can stay in your swimsuit for two days and have drinks delivered to you. That my dear is a cruise and what I like to call, the perfect getaway! Staying on the Ship In Port
Cruising with Carnival Cruise Lines during the offseason and/or mid-week can be really inexpensive (under $200 per person) and that includes your food, entertainment, and peace of mind for two days. Because of this, taking a 2-day Carnival Cruise just to relax and not even get off the boat is what dreams are made of. Staying on the Ship In Port
So, you might be thinking, "well that sounds boring". Actually, it's far from boring, however, if you do find yourself getting bored, here are a few other things you and your whole family can do to stay busy.
Staying on the Ship In Port – Prime Pool Space
Let's face it, pools can get crowded when it's a hot sunny day and you're looking to cool off. One of the perks of staying on the ship when in port is sometimes you get the pool all to yourself. You may have a few people join you here and there, but it will be nothing like an at sea day. If you want to relax and skip being a tourist for the day. Hang poolside, have a few drinks and enjoy some sun. Staying on the Ship In Port
Staying on the Ship In Port – Discount Massages
There is nothing better than lounging by the pool all morning and then getting a massage or spa treatment after. If you skip the port and hang on the ship you will discover some pretty good deals on massages and facials. If you don't typically get a massage at home, #treatyourself while on vacation. Staying on the Ship In Port
Staying on the Ship In Port – No Lines at the water slide!
Reese loved this on our recent trip on Carnival Cruise Lines Imagination sailing from Long Beach, California to Ensenada Mexico. We decided to skip going into town and instead hang back on the ship and relax. We were happy we did. Reese had all of the water slides to her herself for a good hour before anyone else showed up. I had prime seating since most of the lounge chairs were empty so I picked the seat that gave me the perfect views of the city and Reese on the waterslide so I could watch both at the same time. Staying on the Ship In Port
Staying on the Ship In Port – Sleep!
I'll admit it, I can party pretty hard on a cruise ship. You meet a bunch of new people, everyone starts buying drinks. Next thing you know you're having a little TOO much fun and know you're going to be hurting in the morning. I love that I can sleep in while in port and know I won't be missing out on the major fun and entertainment since they save most of the good stuff for when you're sailing. Plus, when you do decide to finally venture out of your room to look for food, the lines are always super short. So you can grab a burger and be poolside in no time. Staying on the Ship In Port
Camp Carnival Is Open
This was another perk Reese loved. Being an only child can get kind of boring, so whenever Reese gets a chance to hang with other kids, she's all over it. She had a blast in Camp Carnival. She met lots of new kids (and fun Camp Carnival Staff). She did arts and crafts, had glow stick dance parties, snacks, the whole nine yards. The kid didn't want to leave. Camp Carnival was the highlight of her trip…and probably mine lol.
One of the perks of living so close to the Carnival Cruise Line port is we get to take advantage of lots of their last minute deals. Being able to take a weekend cruise several times a year means you don't feel so bad about staying on board. If this, however, is your first cruise, don't hesitate to go have fun. That just means on your next Carnival Cruise Lines Cruise you can hang on board and relax. Staying on the Ship In Port