Teaching gardening is a wonderful way to add another layer to your child's homeschool curriculum. From math and science to physical fitness, gardening has a place in almost every school subject you can think of. It's a way to bring hands-on experiences to any subject your child may be involved with, and it also teaches them responsibility and the value of hard work. With so many advantages, it only makes sense that teaching gardening should be part of a homeschool curriculum.
Benefits of Teaching Gardening as Part of Homeschooling
[embedyt] https://www.youtube.com/watch?v=85wjXc0ou0U[/embedyt]
Gardening brings real-world interaction to subjects that are often times textbook-only affairs. Because gardening requires skills related to math, science, nutrition, reading, physical fitness, and more, it's an excellent supplemental activity to your homeschool curriculum. Each step of the gardening journey can be directly tied into one or more school subjects to give kids interactive experiences to go along with their text.
Reading
Gardening begins with reading. Picking out seeds and plants and following the planting directions all require reading. Most directions are fairly straight forward and use simple words, so picking out plants and reading off the directions is an excellent way for young kids to practice their reading while you pick out your plants together. Have your kids read everything about the plants while picking them out and planting them and later, pull up even more information on the selected plants for further reading and learning opportunities.
Math
Gardening requires basic math skills. Seed packets have directions that tell gardeners how many seeds to plant together, how closely to plant them, and at what depth they should be planted. The same holds true of young plants. From vegetables to flowers, every plant needs a certain amount of space. Planting seeds and plants is an excellent way for younger children to practice basic math in a practical setting.
Science
Teaching gardening is an excellent way to show children the real-world applications of science. Parents can discuss why plants need a certain amount of space to grow properly and why seeds should be planted at certain depths and at certain times of the year to germinate properly. In addition, some plants require different amounts of sunlight, which can open up discussions about the sun and how it works while you and your children look for the proper sun for your plants.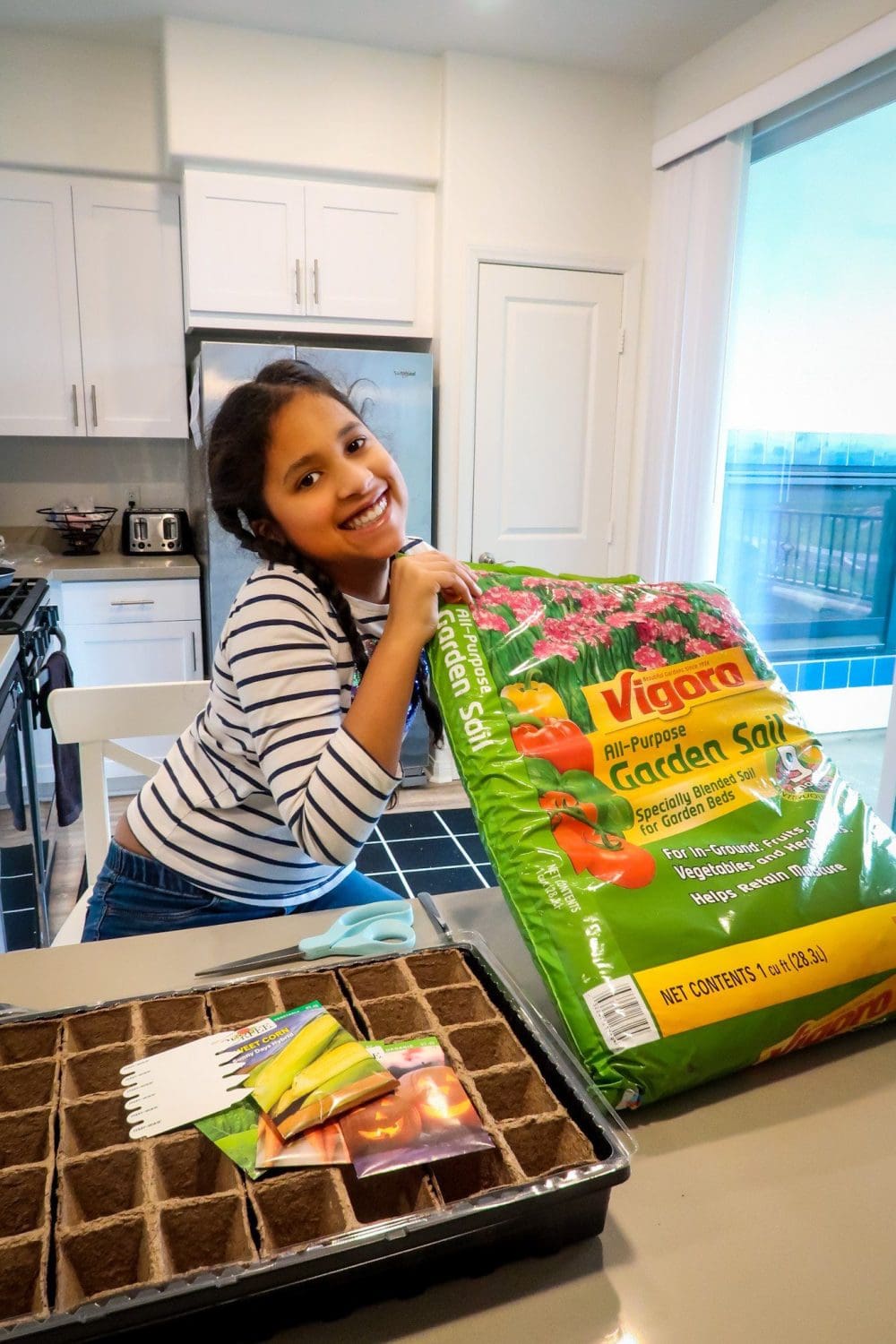 As time goes on and the plants begin to grow and make flowers or vegetables, other avenues of scientific discussion such as photosynthesis and how plants derive nutrients from the soil are opened up to homeschoolers. For example, a composting drum is an excellent way to help gardeners enrich their soil. Composting opens up discussion opportunities about how things break down and how nature works.
Using fertilizer is a key part of gardening, and this also ties into science. Different fertilizers have different nutrient profiles for different types of plants. Choosing the correct fertilizer is an opportunity to discuss why plants need certain levels of certain nutrients and how those affect their growth.
Nutrition
If you have a vegetable garden, teaching gardening is an excellent way to introduce health and nutrition concepts to kids. Discuss the vitamins and nutrients that different vegetables have and how they play a role in the human body. Different vitamins, minerals, and nutrients do different things in the body, so these nutrition discussions can tie directly into the sciences, as well.
Remember the fertilizer discussion? That is also an excellent opportunity to segue into how the human body needs vitamins and minerals to properly grow, as well, allowing homeschooling parents to effectively tie multiple concepts together in a real-world way that kids can understand.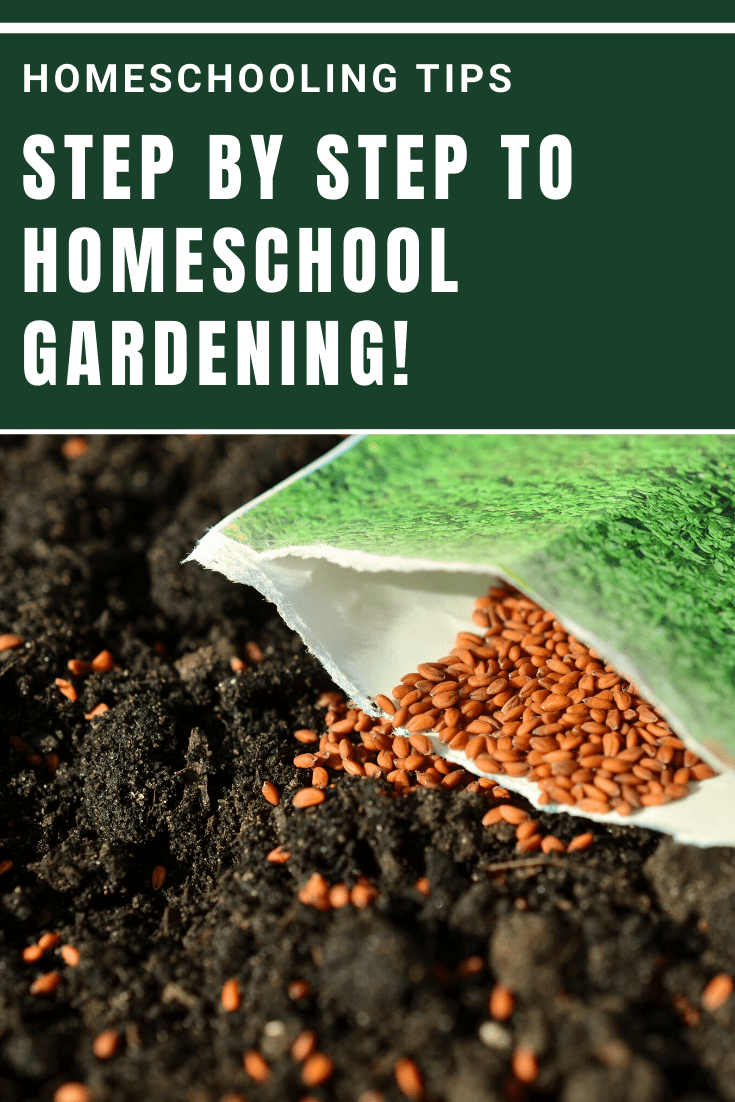 Hard Work
Teaching gardening also teaches the value of hard work. A garden isn't something you plant and forget. Gardens need to be fertilized at certain times. Weeds must be hoed for the vegetable or flower plants to get all the nutrients they can. In particularly dry weather, the garden might need watering. When it's time to harvest vegetables, gardeners will be out in the garden checking their crops at least once a day.
Gardens require daily tending and maintenance, which makes them the perfect vehicle to teach the value of hard work and doing the best job possible. This also ties into teaching physical fitness, as well. Gardening is entirely manual labor, so it makes an excellent outdoor activity to get in some exercise.
Life Skills
Teaching gardening also helps to teach life skills. When you garden as a family with your kids, you teach them to work as part of a team. This works for kids from toddlers to teens. Either you or the older kids can hoe weeds while the younger kids check for bugs on the plants or to see if they're ready to bloom or start producing vegetables. Everyone can have a job, and that teaches kids how to be reliable, independent, and a good team player.
Ingenuity
Finally, teaching gardening teaches ingenuity. There are all kinds of little tricks that gardeners learn as they get better and better. For example, grass clippings make excellent mulch for gardens. Grass creates incredibly high temperatures as it decomposes, so mulching between rows of plants helps burn out weeds while retaining moisture in the soil. For the industrious, problem-solving homeschooled teen, this could translate into mowing the yard with the bag attachment and using the gathered clippings to mulch between rows.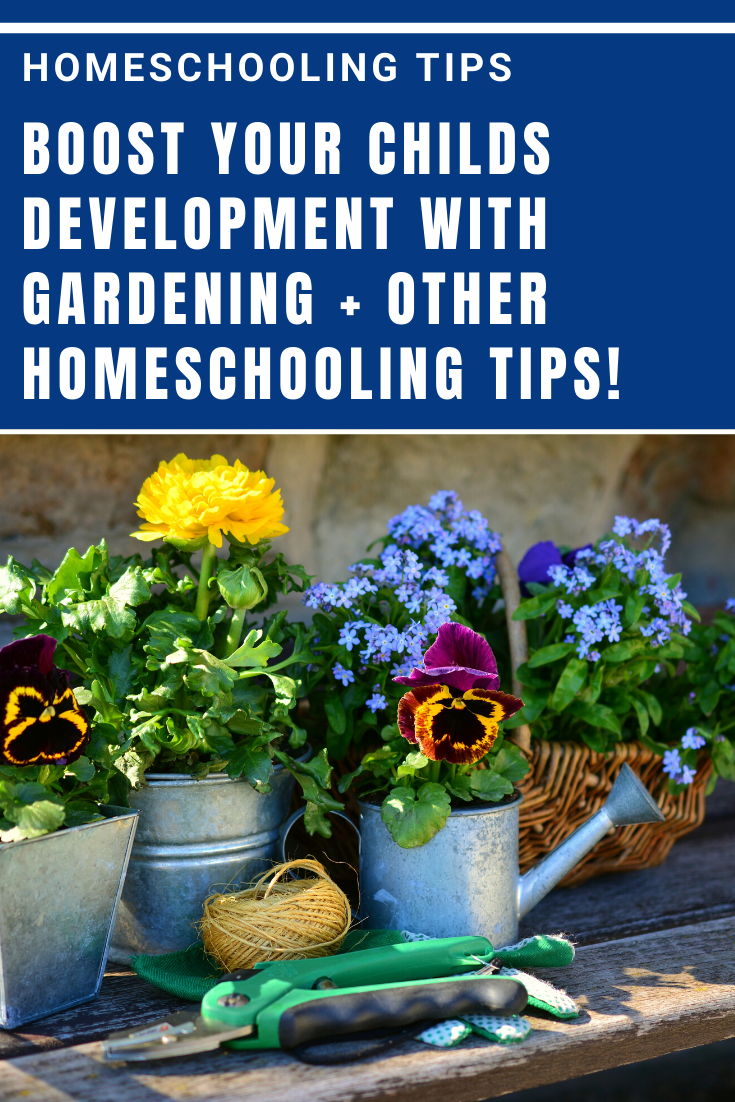 Teaching Gardening Teaches Life
Textbooks are the bedrock of education, whether it be public, private, or homeschooling, but if textbooks are the bedrock, then real-world experiences are the topsoil. Teaching gardening is like a huge web of real-life experiences that homeschoolers can use to teach their kids about everything from science to reading and even life skills. Everything in gardening is connected which makes it a unique tool for homeschoolers in that almost every subject ties into almost everything you do while gardening.
If you haven't started teaching gardening as part of your homeschool curriculum, consider adding it. With so many benefits for the kids, it makes sense to have it be part of your homeschool routine. From math and science to reading and even family bonding, gardening is a vehicle for so much learning.