The following is a sponsored review with The American Women's College. For more details on our sponsored post and/or affiliate link policy, please click here.
Online classes really worked for me because at the time Reese was a bit younger. It allowed me the flexibility to take my classes when I had time for them rather than scramble for a sitter or try to drag her with me. For me, there was no family nearby and having that option to get my degree on my time made all the difference.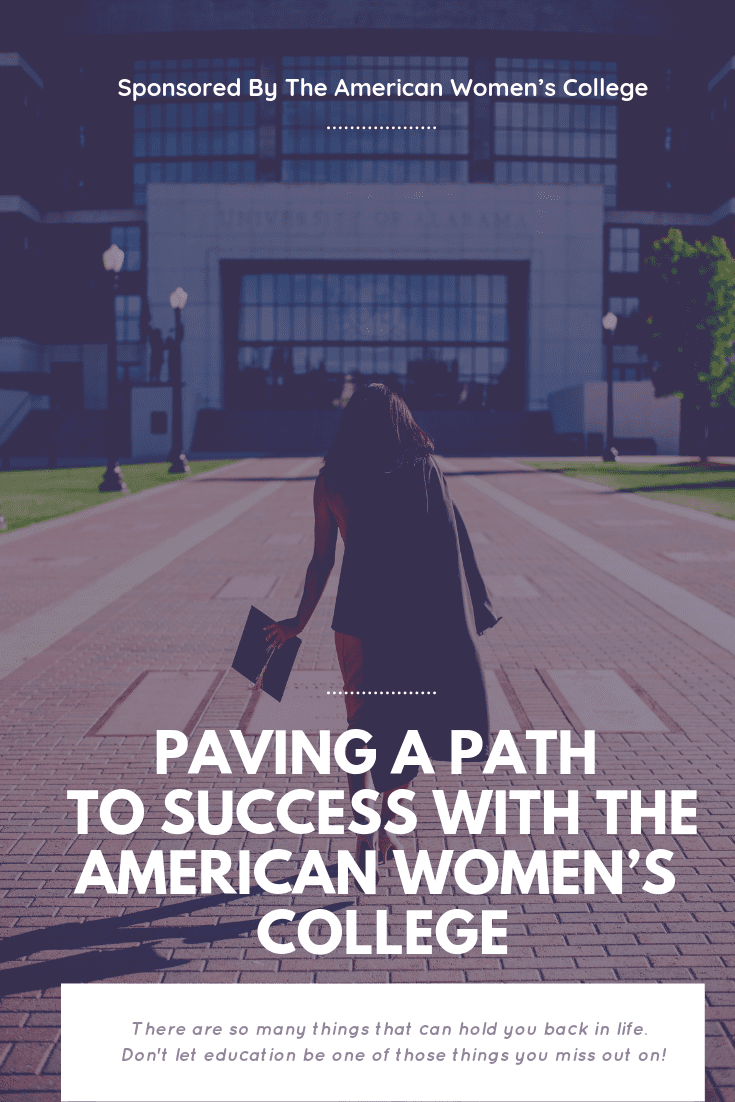 Recently, I noticed all the buzz about The American Women's College. It's an accredited college that has over 25 degrees in some of the most professional and growing fields. It caught my attention because more single moms like me can have a chance to break out of their confines and go for their dreams no matter their work schedules or hectic home life; which makes me so happy.
They offer 6-week accelerated classes that allow you to earn your degree faster, too.
I remember that feeling right after my divorce and going back to school. I had my hands full and it was such a blessing to have the opportunity to earn my degree. The American Women's College really gives that flexibility and the ease of empowering education, particularly for single moms like me. With all classes online and six available start dates(there's no waiting for a traditional semester to start), all you have to do is jump right in. When I was taking classes online, I was able to balance the workload on weekends and at night after I'd gotten home from work and Reese was asleep.
If you're a single mom like me looking to get into a new career or improve your situation, don't let anything stand in your way. Taking classes online allowed me to return to school, advance my income and spend time with Reese at the same time.
There are too many things that will hold you back if you let them. Don't let education be one of those things you miss out on because you think you don't have the time. You do! With the flexible online classes at The American Women's College, it is never too late to make that change for yourself. Looking back, earning my degree online is one of the things I'm most proud of doing for myself.