My Search For The Best Denver Airbnb
Man, where is the time going? I can't believe we're already into April and summer is right around the corner. With summer quickly approaching I am getting more and more requests for travel information type posts so expect a lot more "How do I ___" and "What's the best ____ in _____" type posts. The Best Denver Airbnb
With that said, this post has been a long time coming and honestly, it's been written for a while. I just got busy and forgot to post it. Anyways, someone sent me a DM last week and wanted to know if I had any suggestions for Airbnb's in Denver. Denver was actually my very first trip of 2018 so you better believe I did my fair share of research on hunting down The Best Denver Airbnb for my stay.
I went ahead and linked the Airbnb I stayed in (it's #1) but I also included a few other Denver Airbnb's that I am crushing on! Which one do you think is The Best Denver Airbnb?
1880s Carriage House Denver Airbnb in Curtis Park
This Denver Airbnb is located in Curtis Park, one of Denver's oldest neighborhoods. This one made the list due to its 300+ amazing reviews, the fact that it had a hot tub and it was close to Downtown, where I spent most of my time. It's a private space which means lots of privacy. The Best Denver Airbnb
Luxury Sunnyside 3-Story Denver Airbnb Townhouse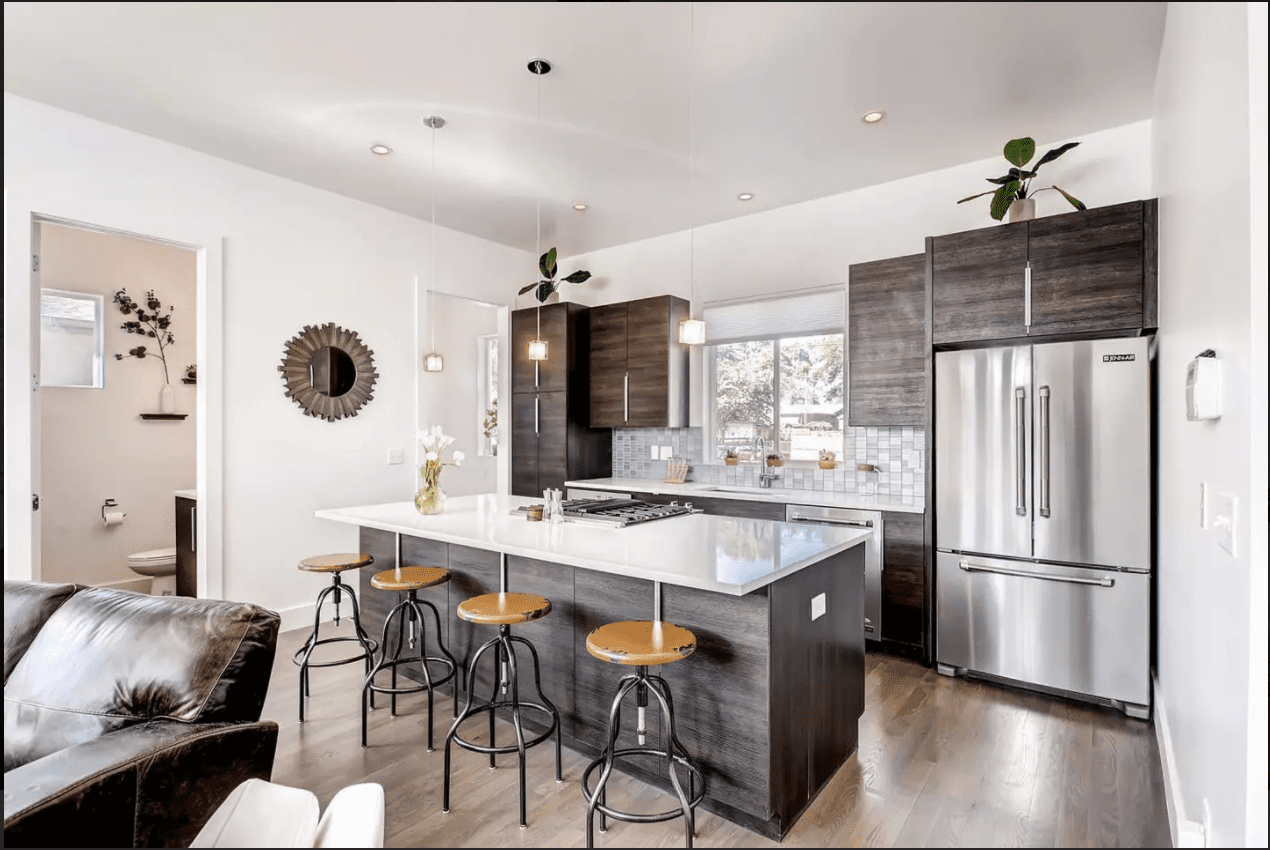 I'm traveling solo on this trip so I'll admit this Denver Airbnb is a little on the larger side for one person BUT, at $129 a night (during my dates of travel), it was really a steal. This one won me over because the decor is absolutely beautiful (I love modern), it has an indoor fireplace and a washer and dryer which means I can do laundry so I can cut down on the number of clothes I bring.
Chic Denver Airbnb Artist Home in Athmar Park
When I travel with Reese and we do Airbnb I always opt for our own place. When I am traveling solo, I don't mind foregoing my own place, and renting a room. My very first Airbnb experience was actually in Sacramento and I rented a room from the nicest person I have ever met (We still keep in touch to this day). Since there are several solo travelers who read my blog I figured I would include a Denver Airbnb that was a room rental to give you guys an idea of how that process works. I selected this one based on reviews (nearly 100 and all positive), the fact that it had free parking and the rate (which was $49 per night during my travel dates). The Best Denver Airbnb
Full Lower Lvl w Private Entrance in Updated Home!
This Denver Airbnb made the list because I felt it gave me the best of both worlds. Since it is an in-home suite meaning while it is still located in someone's home, you have a private entrance as well as access to your own sleeping and living space you get the discounted price of a shared space. During my dates of travel, this location was only $75 per night. It always has over 100 amazing reviews which makes it a winner in my book.
Looking for more Airbnb posts" Check out these: