This "The Perfect Friendsgiving" post was sponsored by Day Owl Rosé. All opinions expressed are my own. For more information on our sponsored post and/or affiliate link policy, please click here. Msg 4 21+
Tips For Planning The Perfect Friendsgiving
When I got divorced, I was relieved at first. Don't get me wrong. A part of me was sad it was over. But, I was so looking forward to a new beginning. And then it dawned on me. I had to spend the first holidays of the year without Reese since she was with her dad. I missed her terribly and had no idea how I was going to fill the void in my heart and at my dinner table. At the time, my family lived on the other side of the country so, it was looking as though I was going to be spending my first post-divorce holidays alone.
After crying for a few days, I jumped on Pinterest and stumbled across a brilliant idea called "Friendsgiving" and it completely changed everything for me and a few of my other single mommy (and daddy) friends.
I've never been the kind of gal who likes to stay in bed all day and sulk. Carpe diem, right? I was single and home alone, which left some room for a much-needed break. So, I sat on my computer and sent all of my closest single friends an Evite to my first "Friendsgiving" party, and then I gasped. I had just invited a bunch of people to my house, but I hadn't even planned the menu or anything else yet! I knew I needed to plan something, pronto! I took a deep breath and did a little brainstorming. After only a few days of planning, I had planned the perfect Friendsgiving. 
celebrate so no one is left home. alone. The Perfect Friendsgiving
If you're struggling with being alone this holiday season, here are my tips for hosting your very own Friendsgiving without going nuts.
My Friendsgiving Open Door Policy
Don't Be Afraid To Delegate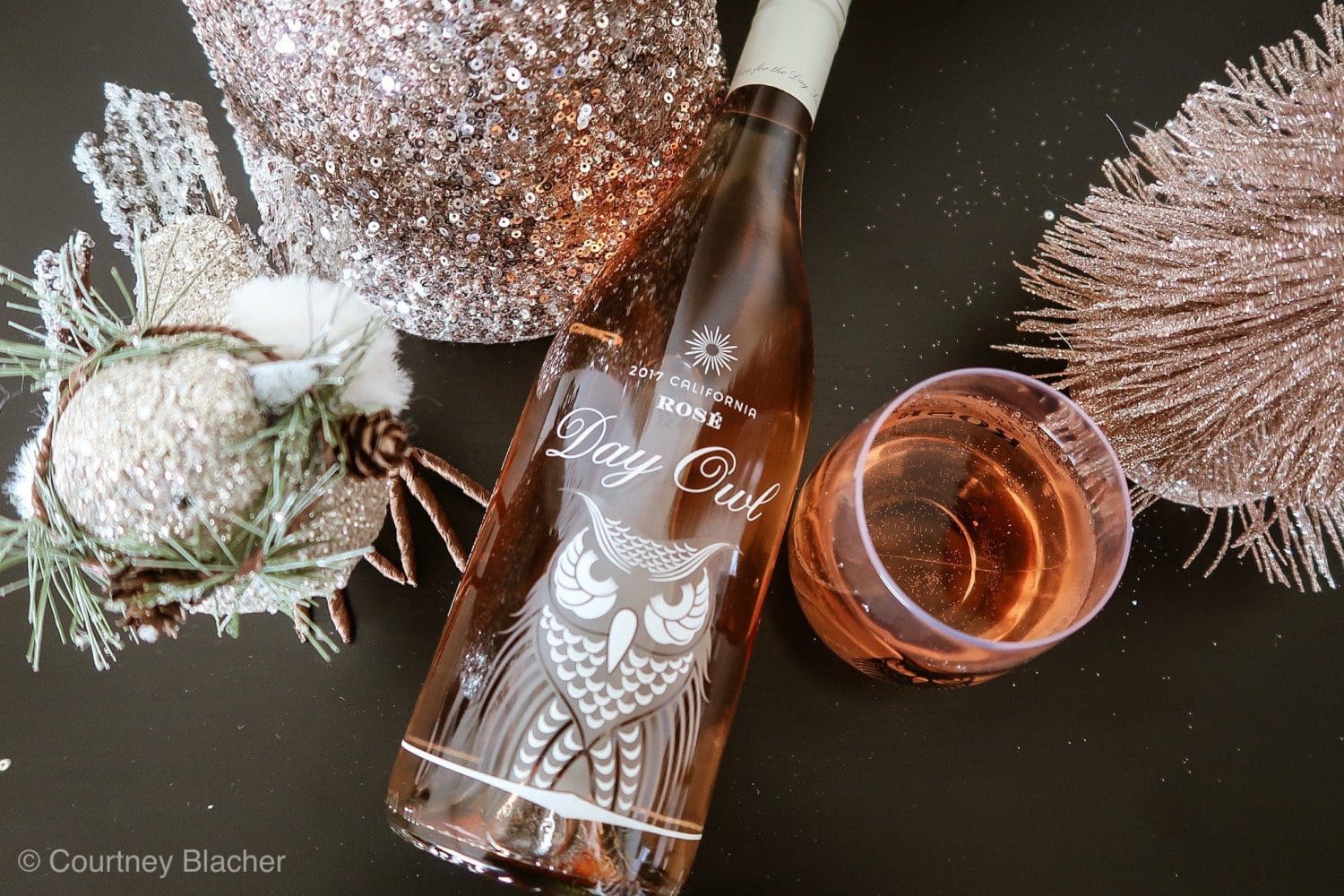 You can't expect to host a party without any wine, desserts, and main dishes. If you plan on doing all the work yourself, delegate kitchen responsibilities. Just get a couple of friends to show up earlier to help you cook. Stay organized and keep track of all the meals you're cooking. I would suggest getting some takeout, just in case something goes wrong or keeping it simple by doing cream cheese, ciboulette, tomato, and basil bruschetta and mini sandwiches. You can add a few entrees, salads, and mini-quiches too. But if you want to simplify things for real, just have a cookout! Grill some burgers and veggies outside, and you're all set! The Perfect Friendsgiving
Good Wine
The only thing missing would be the beverages. But I found something that goes really well with pretty much any appetizer, main course, and even the desserts. I was recently invited to attend the Day Owl Rosé event and let me tell you, I learned a little bit about wine, food, and how to mix them together in order to enhance different flavors like a pro. The Perfect Friendsgiving
I was very impressed with the event – they seriously went all out! They provided us with appetizers, like delicious crispy brie cups with truffle honey and pomegranate seeds. My personal favorite was the roasted sweet potato skewers with cilantro-jalapeno aioli. But through it all, I had a glass of Day Owl within arm's reach. The crisp, citrusy taste paired up perfectly with all the appetizers they provided, and also the desserts. Yes, that's right! They had mini-caramel apples and pumpkin cheesecake, which were both some of the most delicious things I've ever eaten. Okay, so I know I keep saying that, but you can't blame me. Food is life! I obviously tried them both, and I'm not ashamed of it! I was planning on doing cardio the next day, anyway.
é is made from Barbera, one of the best Italian grapes around, and it pairs perfectly with any type of dish, and it's perfect to enjoy now while it is young. The Perfect Friendsgiving
After the event, I think I'm pretty much going to start going for Day Owl on all of the subsequent holidays that follow. Best of all, the price ranges from $14-18, which is awesome, because I
would have to buy quite a few bottles to keep my friends happy all day long. I'm planning on hosting my very own Friendsgiving party every year from now on, and I seriously want to see my beloved friends enjoying themselves, drinking fine wine, and having a blast until the crack of dawn. Because really, is there anything better than food, friends, and wine? The Perfect Friendsgiving
This "The Perfect Friendsgiving" post was sponsored by Day Owl Rosé, but all thoughts and opinions are my own.