This post "Thirty Days with Invisalign® Treatment, Here's What We Really Think" was sponsored by the Invisalign® brand and all opinions expressed in this post are my own.
Reese started her Invisalign® treatment a few months ago and she's doing an amazing job handling it. But I'll admit, I was a little nervous at first. I wasn't sure if this treatment was right for her – she had a major overbite. But I was crossing my fingers and hoping she would be! Invisalign treatment is the most aesthetically pleasing treatment I've seen so far. You can barely tell when someone's wearing them, so I knew that when Reese and I had the "braces talk," this would be my biggest selling point. Teenagers, am I right?
So, I did a little more digging before I committed to it. Now, before I continue, I'd like to point out that this post was sponsored by the Invisalign® brand and all opinions expressed in my post are my own.
Honestly, if your kid needs braces, you know there comes a moment when you have to ask yourself, can you trust your child to take care of their Invisalign aligners? Will he or she stick to the program all the way to ensure the treatment is successful? These are things the internet can't answer for you. But there's someone who can.
If you're considering Invisalign treatment for your teen, then take them to the orthodontist. We did a lot of research before selecting our orthodontist using their online doctor locator. My daughter and I were very nervous when we paid ours a visit. This was all new to us, but the orthodontist assured us that Invisalign treatment would correct her bite. He even showed us a before and after 3D digital rendering of how my daughter's teeth could look after the treatment was complete, and the difference is insane! Reese could have chosen conventional braces but the orthodontist told me Invisalign treatment can now align teeth up to 2x faster thanks to more frequent aligner changes (weekly vs. bi-weekly). They're also super easy to clean and they're pretty much invisible, which, as you can imagine, Reese was super excited for.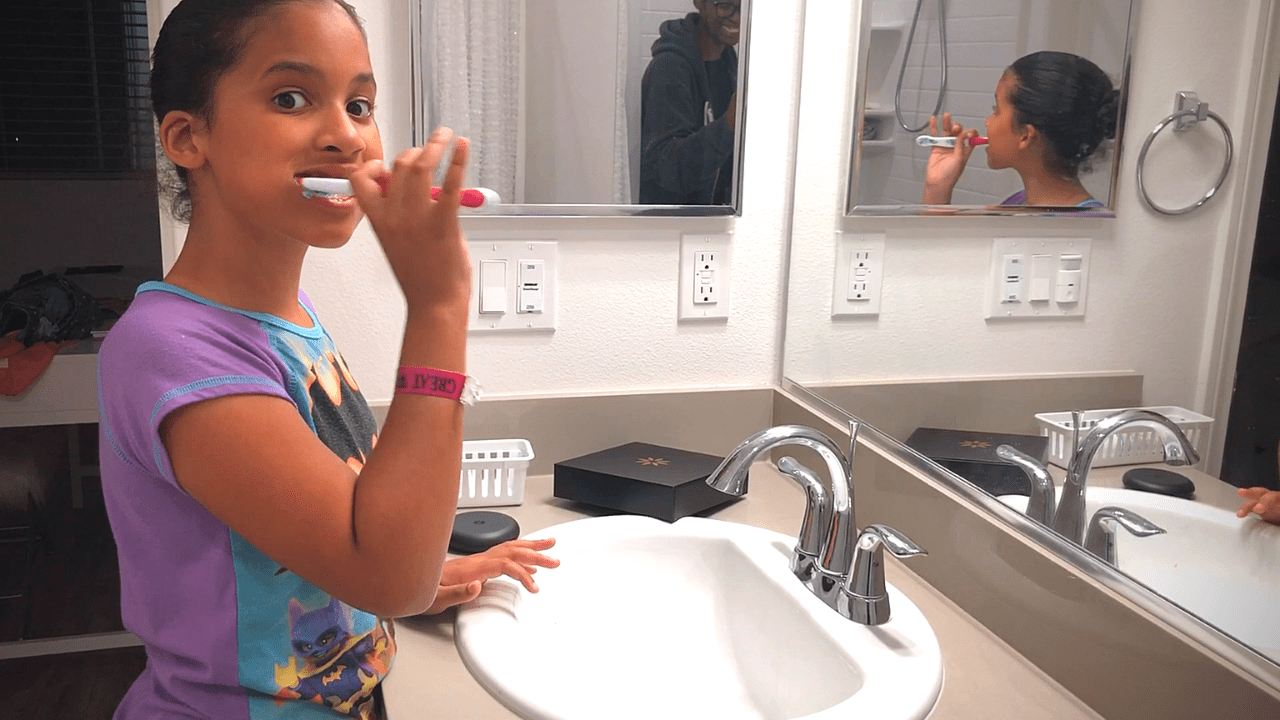 Thankfully, Reese doesn't need a special toothbrush or waterpik. The aligners can be removed so that she can brush and floss normally. And that's not all. She can take them off when she eats. This allows her to munch on things like nuts, potato chips, and popcorn, which is tough to do with a mouth full of metal braces.
Our orthodontist also told us that Invisalign treatment has been around for over 20 years and helped more than 6 million smiles. So, I don't know about you, but that made me breathe a sigh of relief. I didn't want to feel like I was experimenting with a new treatment that wouldn't work in the long run. But don't expect your child to get her Invisalign clear aligners on their first visit. The orthodontist had to map out tooth movement and create a customized treatment plan that was just for her. Once the aligners were ready, he explained how they worked and how to maintain them.
But if your child plays contact sports like mine, then I recommend removing the Invisalign aligners. Don't try putting the mouthguard over the aligners either! This won't give your child the proper protection and you could be risking an injury.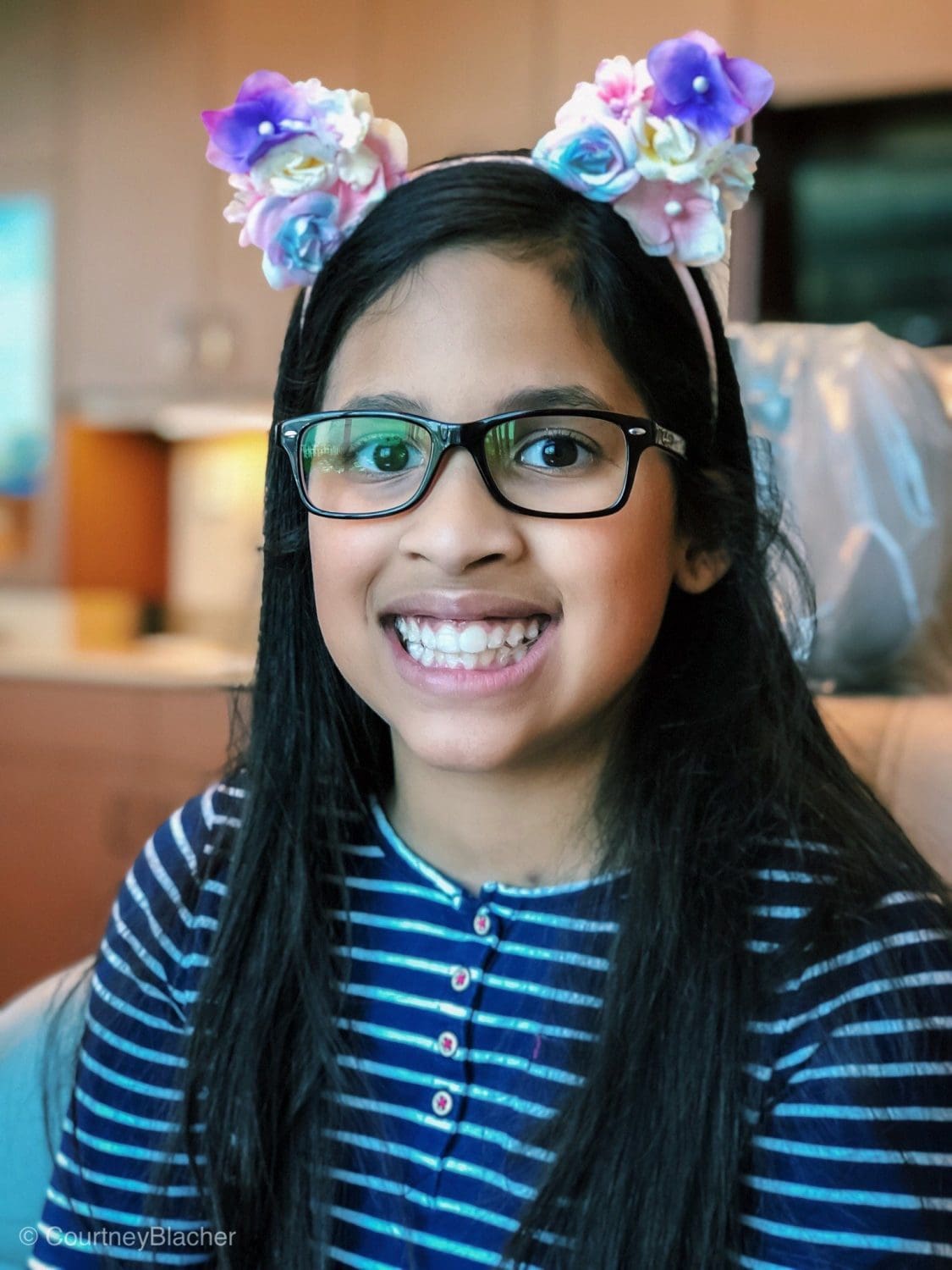 Oh, and there's one more thing. My daughter took a short trip over the weekend, (nothing new there, huh?) so you might be wondering what it's like to travel with Invisalign clear aligners. Well, one thing I can't stress enough is that you need to clean your Invisalign aligners. Find a public bathroom at an airport, a train station, a rest stop and have your child clean them. If you're traveling by car, bring a water bottle and some mouthwash so your child can rinse their mouth. It only takes two minutes!
Although she still has a long way to go before her Invisalign treatment is complete, I'm already seeing a huge improvement in her smile and she's definitely not shy about taking photos even when she's wearing them. So, I would recommend this for any parent. But if you're still iffy about Invisalign® treatment then check out their website and complete a smile assessment today!