)This is a paid collaboration on behalf of Shriner's Hospitals and Soflential. All opinions expressed in this post are my own and are not a reflection on Shriner's Hospitals. Holiday Baking with Kids
Holiday Baking with Kids: Making it Fun and Safe for Everyone
For the holidays, Reese and I love hosting a holiday brunch at our house. Brunch consists of yogurt parfaits, pastries, fresh fruit, coffee, tea and all the hot cocoa Reese can drink. The recipe that we use for pastries is super easy, you can find it below. Holiday Baking with Kids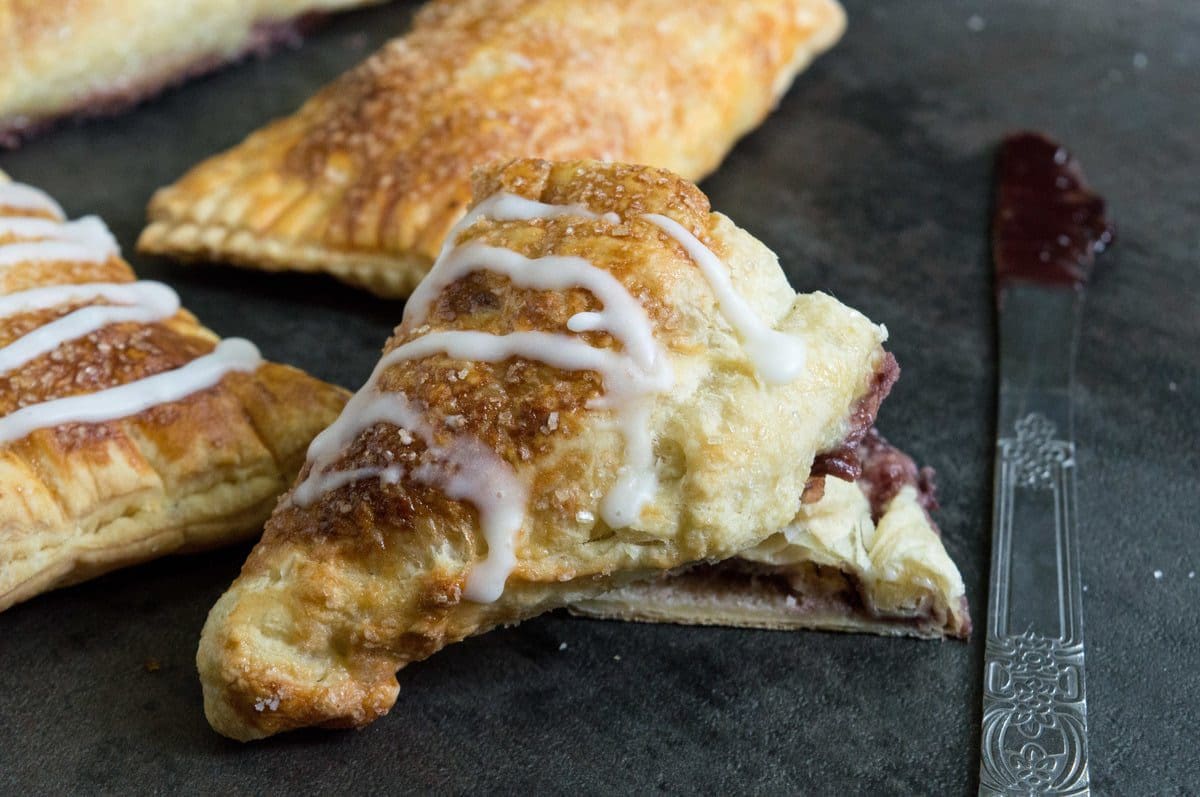 If you're looking for an easy recipe to try out with your kids, give these a go. Baking with kids can be so much fun, plus it provides a fantastic educational activity for kids with learning to follow directions, measuring things, and working together. It's also an important time to teach kitchen safety and make age-appropriate rules for cooking in the kitchen to avoid burns and scalds.
Reese might be an avid baker and know here way around a kitchen, but her safety is my priority in the kitchen. Lucky for me, I am a nurse who deals with burn patients often so I've picked up several tips over the years. If you plan on baking this Holiday season, or anytime, with your little one, keep these tips in mind:
Don't leave kids unattended in the kitchen
You should always be there with your children when they're in the kitchen. ALWAYS. This is especially true for the younger ones who don't know what's what. But even with Reese, I'm always there to keep her safe.
Put pots and pans on the backburner
Kids love to help and they also love to reach. While Reese is big enough to do more on her own, I always kept the stove going on the backburners only when she was first cooking and baking with me. It prevents burns from happening should something spill and keeps little hands from reaching up to touch hot burners and pull hot cookware off the stove.
Adults only when it comes to opening the oven
Ovens can cause serious burns to adults if they're not careful opening it up. So when your child is baking cupcakes, like these ones Reese and I just made, keep your children out of the way when you open and close the oven, especially when it comes to taking food out of the oven.
Keep a lid or cookie sheet near buy
When you're cooking, keep a lid or cookie sheet nearby to put out a potential fire. 47% of people skip this tip. Holiday Baking with Kids
Teach microwave safety
Microwaves can be dangerous too if your child doesn't understand how steam can burn. Show them how to carefully use it. If yours is mounted to the underside of the cabinets, do not allow your child to use it until they can reach it safely. Holiday Baking with Kids
Show older kids how to use the kitchen responsibly
Make sure your big kids know how to use oven mitts and how to use the stove and oven safety. Don't forget to teach them to never leave the kitchen while something is cooking either!
Following these tips will help prevent your child from suffering burns or scalds. The Shriners Hospitals for Children is currently bringing more awareness to this issue with its Be Burn Aware campaign.
The Shriners Hospitals for Children has been providing life-changing care for 95 years, helping over 1.3 million children. There are 22 locations in the U.S., Mexico, and Canada that provides special care for kids (orthopedic conditions, spinal cord injuries, and cleft lip and palate), regardless of the families' ability to pay. And 4 hospital locations that specialize in burn care. 
Shriners Hospitals for Children – Boston
Shriners Hospitals for Children – Cincinnati
Shriners Hospitals for Children – Galveston
Shriners Hospitals for Children – Northern California 
Reese and I hope you'll join us in showing support to the Shriners Hospitals for Children and the Be Burn Aware campaign to help keep cooking fun and safe for every child! For more information and tips on how to keep kids safe in the kitchen, visit beburnaware.org
You can also follow Shriners Hospitals for Children across the following social media platforms:
Facebook | Twitter | Instagram |#FireAndBurnPrevention
Berry Holiday Turn Overs Ingredients:
2 tablespoons of flour
1 package of puff pastry, thawed
4 ounces of cream cheese softened
2 tablespoons of sugar
1 teaspoon of lemon juice
1 teaspoon of orange zest
½ cup of triple berry preserves
1 egg yolk
1 tablespoon of water
3 tablespoons of coarse white sugar


Berry Holiday Turn Over Directions:
Preheat oven to 400 degrees Fahrenheit.
Beat egg and water in a small bowl, set aside.
In a medium bowl, add in cream cheese, sugar, lemon juice, and orange zest. Whisk together until smooth. Set aside.
On a floured surface, unfold one puff pastry and roll one baking sheet to create a 12 inch square. Cut into four even sections, repeat with the other pastry.
Divide the cream cheese mixture evenly between the four puff pastries, top with 2 tablespoons of preserves. Brush the edges with egg mixture. Top with another puff pastry. Pinch the edges together and crimp ends with a fork.
Brush the top of the pastry pies with egg mixture, cut three small slits on top of the pies. Sprinkle with coarse sugar. Place pies onto baking sheets. Bake 22-25 minutes, or until the pies are golden colored.
Remove from oven and allow to cool for ten minutes.