This post "6 Unbelievable Travel Products Under $20 Dollars" is not sponsored however it does contain affiliate links. For more information on our sponsored post and/or affiliate link policy, sponsored content and affiliate link policy please click here.
6 Travel Products Under $20 Dollars
Traveling has gotten a lot more comfortable since companies have gotten more and more innovative. Just look at these unbelievable travel products under $20 dollars. I love each of these because they pack light and put your mind at ease so that you can actually have fun when you're out having a great time. I can't imagine going on any of my trips without any of these 6 clever gadgets.
Put Your Cash In Your Silk Bra Stash
For $14, you can walk around without a care in the world, because all your valuables, your credit cards, ID, and cash will be tucked away into this convenient bra stash that fits nice and neat in your bra. It's pretty much invisible under your clothing, and pretty comfy to wear. You can even stick your passport in there, 'cause you just know you can't afford to lose that.
The Travel Door Alarm Will Let You Rest In Peace
Can't sleep because you feel restless at night? Fearful that someone could potentially get inside your room? Don't panic! Chances are, your trip will run smoothly, and you'll have a blast. But if you want to feel a bit more secure at night, get the Doberman Security portable door alarm for $12.54 and you'll be able to get some well-deserved shut-eye. Think of it as a burglar warning system. If someone tries to break in, that door alarm will give you enough warning to grab your phone and call someone.
Get a Water Bottle With a Built-In Pill Box
Why buy a regular water bottle when you can easily get the Asobu PB55-9333, a convenient gadget that holds your pills too? It's only $18 and can save you a ton of money. Imagine how convenient it'll be when you hop on a boat and realize that you need to take your seasickness pills? All you need to do is remember to fill up the pill container and voila!
Pull More Bags With The Travelon Multi-Bag Stacker
For $17.99, You can pull up to three suitcases at once using the multi-bag stacker, because let's face it, no one wants to drag a bunch of bags with both hands through the airport or down the street to their hotel room while wearing a carry-on around their neck. Been there, done that! Once I discovered this little gadget, I made sure to never hurt my back by pulling and carrying without any help. Plus, the stacker is easy to attach and detach, and easy is a word we love to hear when traveling, am I right?
Pee Like a Pro With The GoGirl Female Urination Device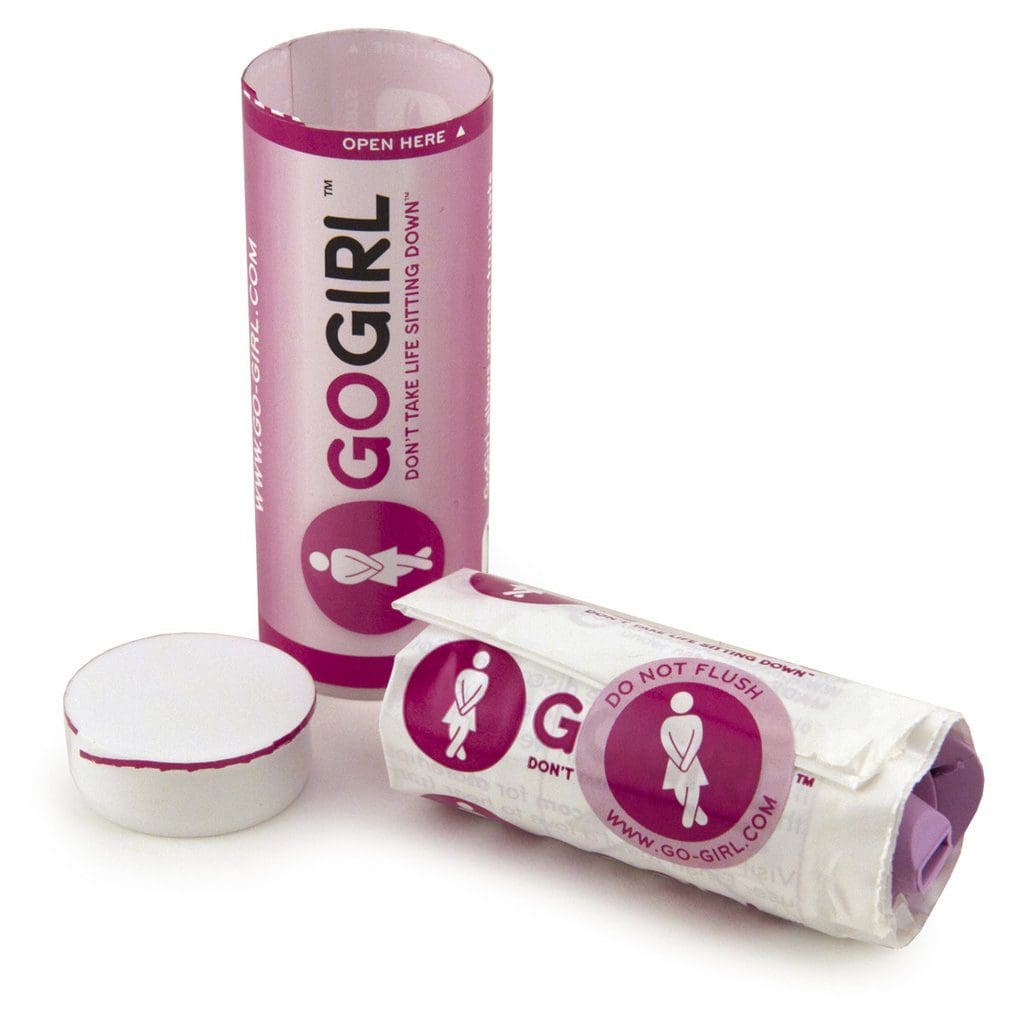 Go in good health with this medical grade silicone female urination device that's under $15 and made just for women who need to go number one while they're out traveling. It's a lot more convenient and a hell of a lot more sanitary than using a public bathroom. What makes this even cooler is that it's so small you can stick it in your purse or travel bag, and you're on the go.
Use Compression Bags To Decompress Stress
Sometimes you just feel like packing up your entire life when you're traveling. So if you're looking for the extra space, then try compression bags for just $18.97. You just stick your clothes in a bag, roll it to get all the air out, and just like that, you can stop worrying about not having enough space to add more stuff. Come on! You know you wanted to fit an extra pair of shoes in your luggage.