As a mommy, I'm always trying to come up with tuna meal ideas that are quick, healthy, and delicious for Reese as well as myself, which is why I was excited to attend the StarKist Selects E.V.O.O. event and test out their new StarKist Selects E.V.O.O. product line. Let me tell you, I was introduced to what might just be the best food idea ever.
Not only did I have a blast and meet some awesome people, I also got the chance to try some amazing StarKist Selects E.V.O.O. products I didn't even know existed.  It was also such a mind-opening experience because I learned all sorts of things. For example, did you know that traditionally, tuna is eaten with olive oil in Europe and other parts of the worlds, except here in the US?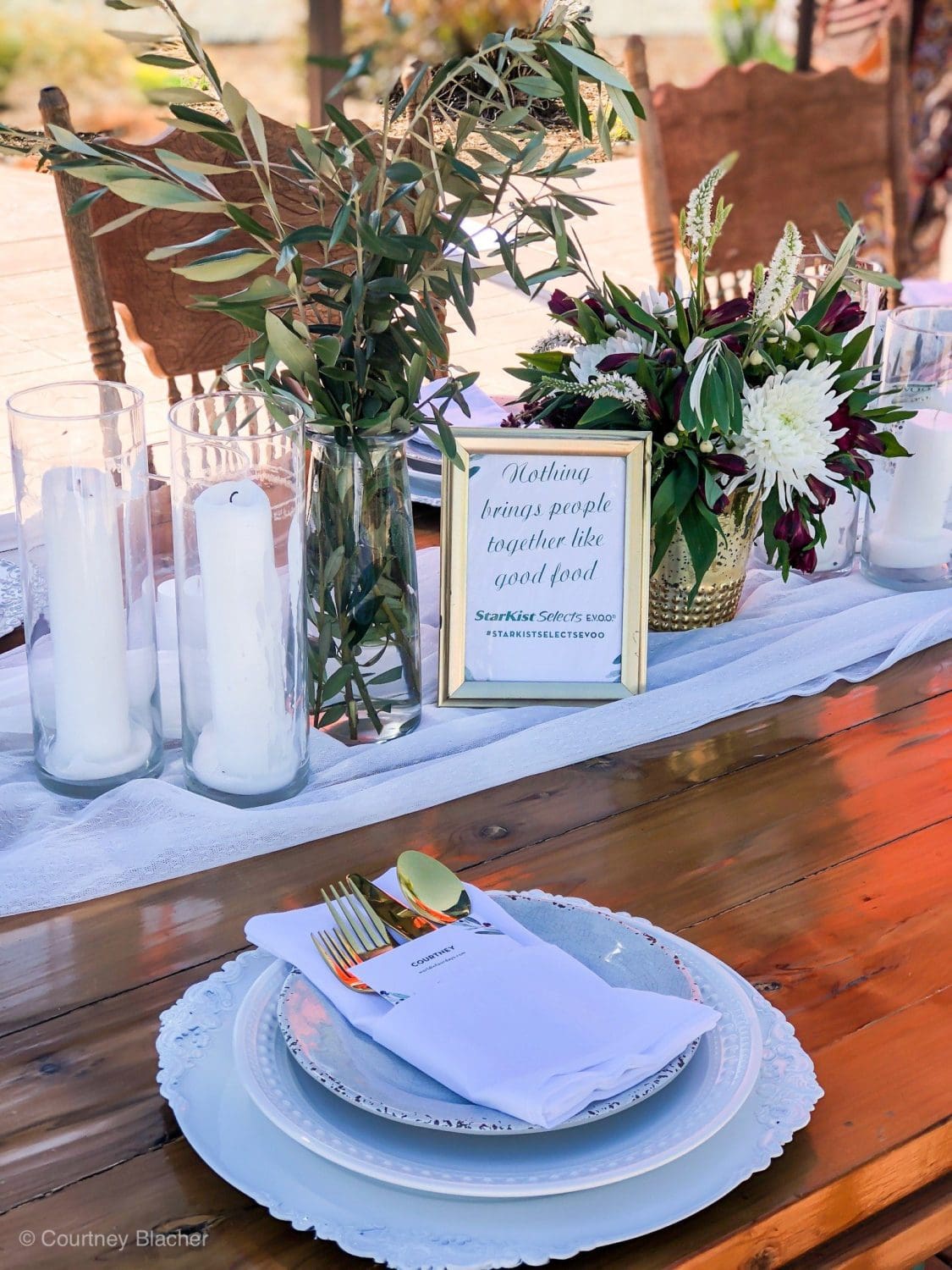 I took advantage of the sunny summer day and flew up to Northern California where I got to check out the cutest Tuscan inspired table décor. The tables were decked out in olive leaf branches and white candles as the centerpieces, and they even had an Italian soda bar, where I got the chance to make my own Italian soda (This was an epic idea what I will cover in another post).
While at the event, I got a taste a few tuna meal ideas recipes created using StarKist Selects E.V.O.O. products that are perfect for summer get-togethers, back-to-school lunches, and quick 'n easy summer meals. Heck, I probably won't even have to cook ever again!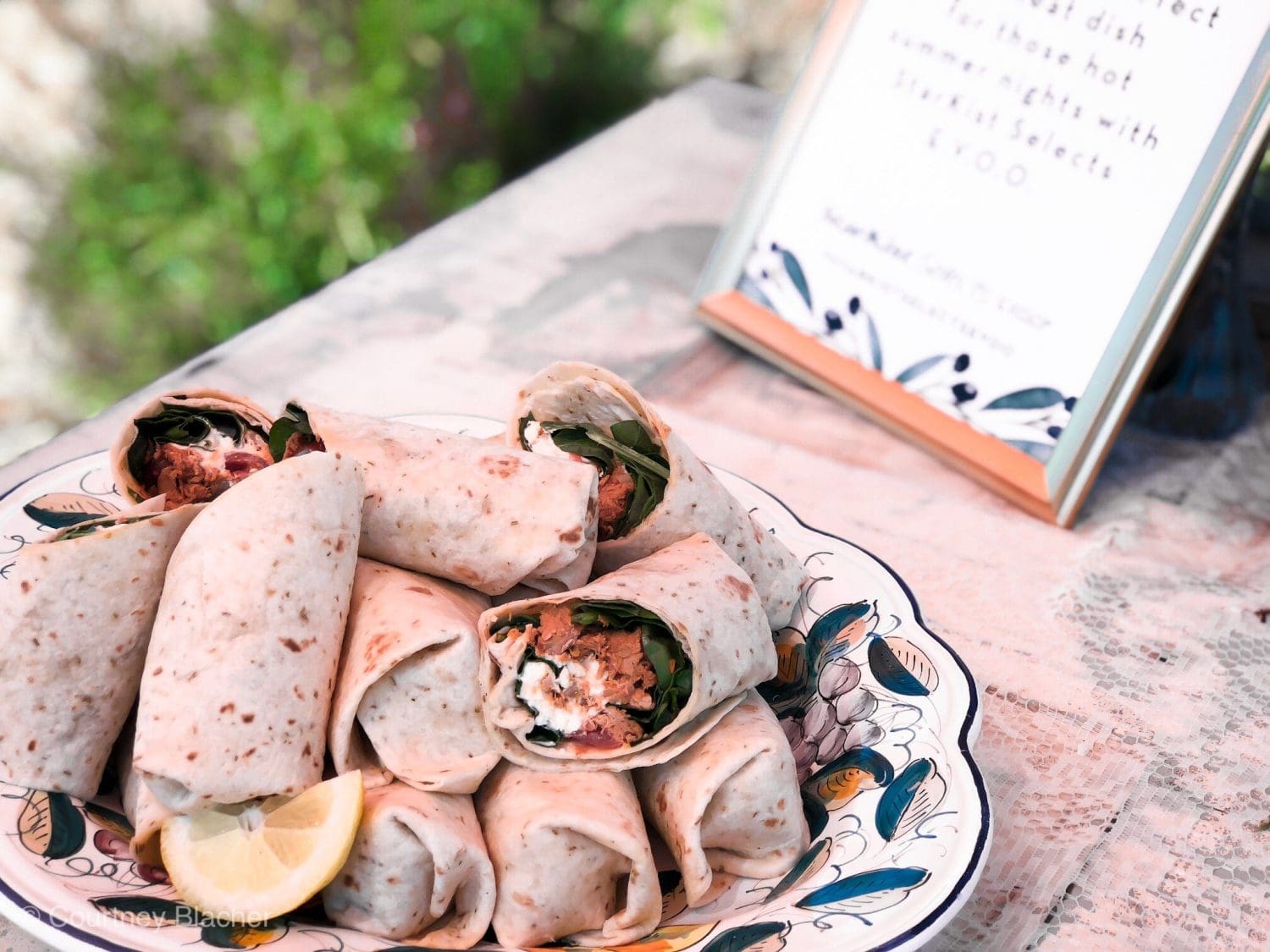 StarKist Selects E.V.O.O. are available in Albacore and Yellowfin tuna, as well as Pink Salmon and are packed with extra virgin olive oil which adds flavor. They're cold-pressed into individual packages until they're ready to be served, which makes them really practical and perfect for meals on the go. All the meals made with this product at the event featured quality ingredients. They were also super simple to use. Which means I won't have to go crazy trying to prepare an elaborate dish at home. In fact, I could easily pack some tuna or salmon StarKist Selects E.V.O.O. for Reese's school lunch! Tuna Meal Ideas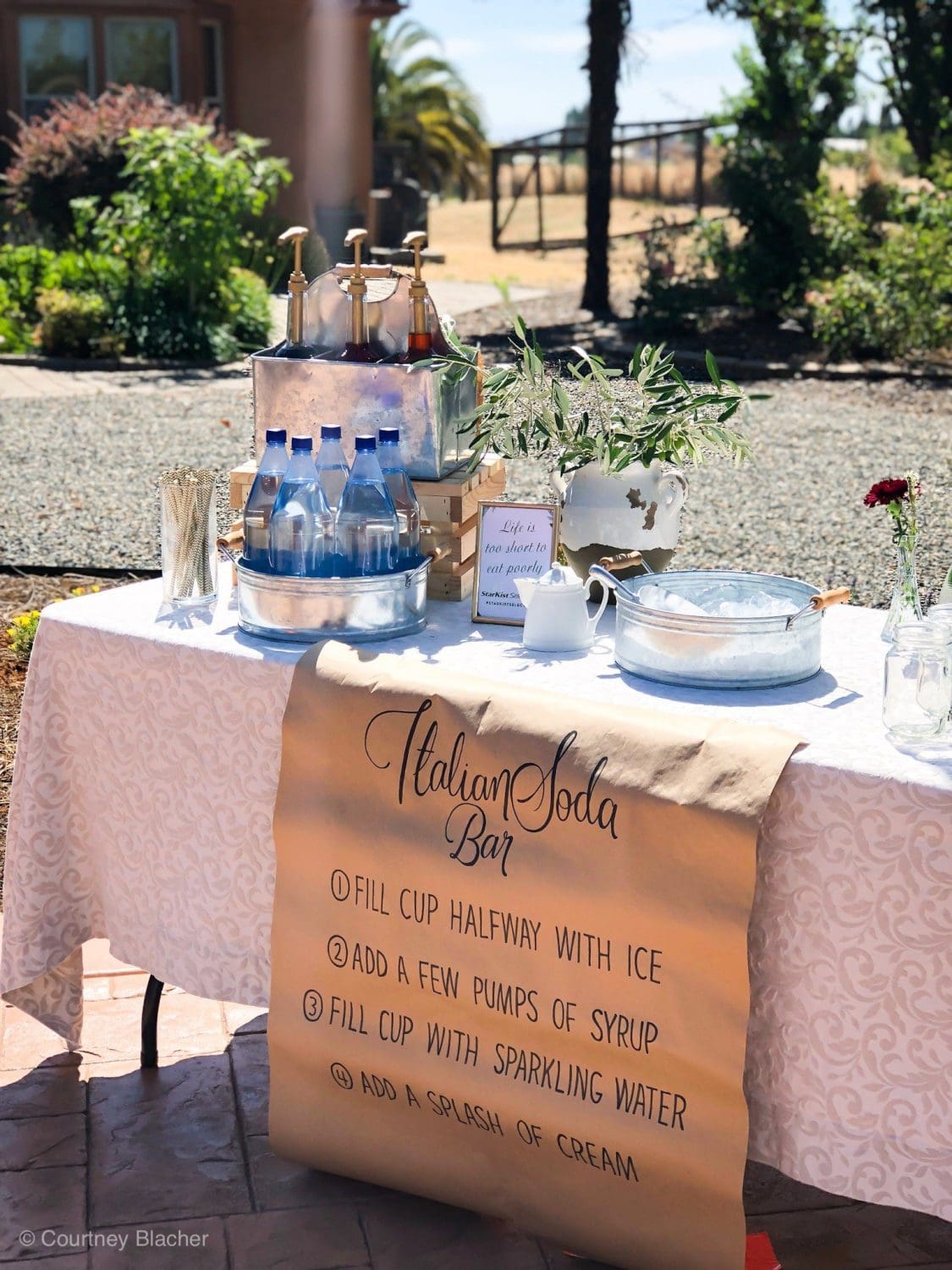 They're the ideal on-the-go picnic treat, particularly when you want to enjoy a nice time out, but you don't want to waste a lot of time cooking. It also makes a perfect meal after a good workout because StarKist Selects E.V.O.O. contains protein, which will reenergize every muscle in your body. So, when you think about it, it's also a great meal option while you're trying to get in shape too. Tuna Meal Ideas
The event truly opened up a world of flavors and gave me a ton of ideas for gettogether meals, and quick 'n easy recipes. And as far as recipes go, I found these lovely summer meals beyond scrumptious, like the Tuna Bruschetta from Coco & Ash, which contain ingredients like StarKist Selects E.V.O.O. Yellowfin Tuna, diced mozzarella, and baguette slices. Now that's finger-licking good, and totally child-approved, as Reese munched on at least 4 of these! Best of all, I don't even have to turn on the oven, which I wasn't going to do anyway because it's the middle of summer.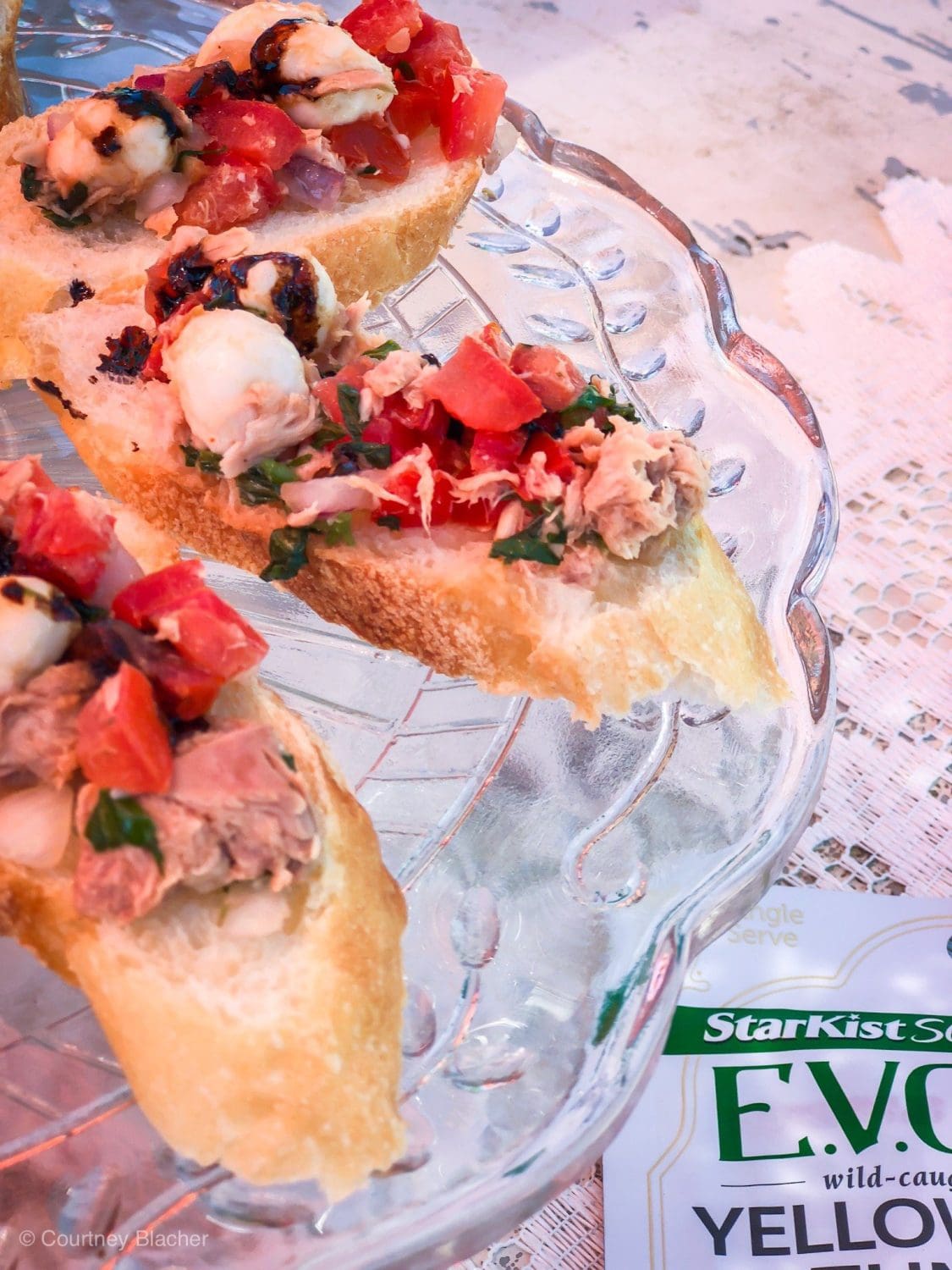 Oh, and then there's the Pineapple and Tri-Colored Vegetable Noodle Salad from East End Taste, which only needs StarKist Selects E.V.O.O. Wild-Caught Pink Salmon, some sea salt, tri-colored vegetable noodles, and a few other basic ingredients. Easy, peasy! Doesn't that sound delicious? I can't wait to make that one for my family! As a matter of fact, I'm already planning one incredible summer get together and I plan on trying out all of these summer recipes for sure. I'm looking forward to coming up with something totally random using StarKist products too, the brand you love and trust. Don't be afraid to put your own twist to a traditional tuna salad, and start mixing, creating, and enjoying! Tuna Meal Ideas
This is a sponsored post written by me on behalf of StarKist Selects E.V.O.O.