8 Clever Ways To Save Money At Disneyland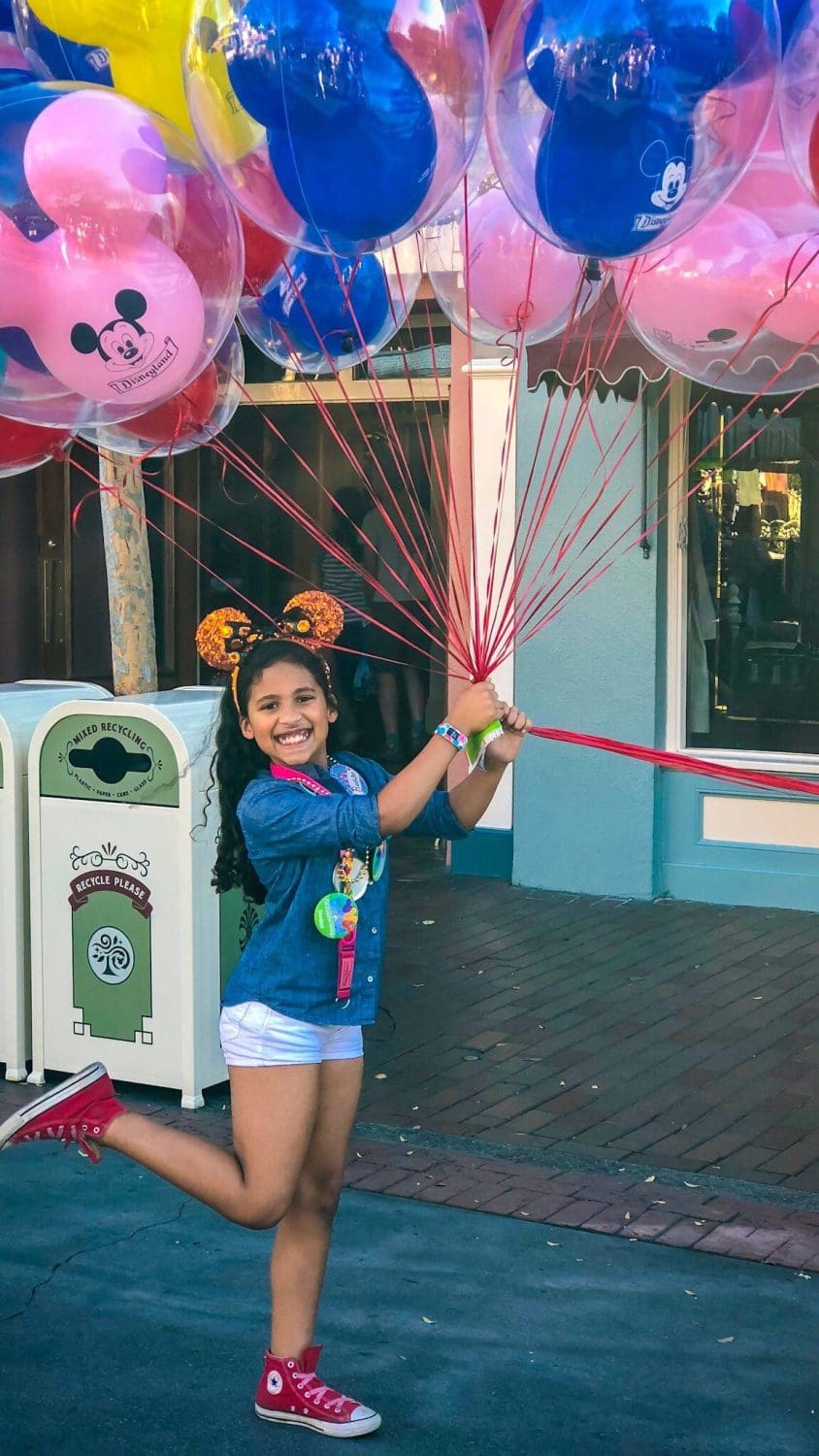 Reese and I love Disney! Well, who doesn't? We're annual pass holders so we go all the time. But it's not a cheap place to get your thrills. When you have passes and go often, it's definitely worth the cost of the passes. Even then though, the little things add up, so I've made a list of my best tips for how you can save big at Disneyland and still have a magical time! Ways To Save Money At Disneyland
Avoid visiting in the summer and on holidays
Peak Disneyland time is during the summer when school is out as well as during any major holiday during the year. Yes, even Christmas and Thanksgiving! So plan accordingly to avoid the crowds and save more money because prices on everything else will be much lower. Ways To Save Money At Disneyland
Make a food budget and plan ahead
One of the best things about Disneyland is the food. But the prices are outrageous! Still, you've got to treat yourself, so look online at your food options and plan ahead. When you do, you'll be able to budget your meals and snacks accordingly so you have plenty of special treats to splurge on without going broke.
Do the same with souvenirs
Reese always wants everything she sees, and I can't say I blame her. But I'd rather grab us souvenirs there that we can't get outside of the park. Those personalized gifts you can get at Disneyland are things you can't just find anywhere so budget for those instead of buying an overpriced princess dress that you can find at Target for less.
Buy Disney gift cards
One favorite trick of mine is to buy Disney gift cards in advance. You set the amount on it and then you can let your kids buy what they want. It teaches them to budget and then there's no risk of overspending because once the amount is used up, that's it. Ways To Save Money At Disneyland
Eat breakfast before you arrive
When you're coming to Disneyland, chances are you're going to want to arrive as early as possible so you can spend the entire day enjoying the park. If you're from out of town, your hotel likely has a free hot breakfast so take advantage of it. Reese and I always eat something before we go so we can save our money for other things at the park. Ways To t D
https://worldinfourdays.com/wp-content/uploads/2018/02/img_1185.mov
Pack snacks
You are allowed to bring in food and non-alcoholic drinks, though no coolers are allowed. So take along little bags of chips or other small snacks. You'll be able to save your money for those amazing Disneyland treats you can't get anywhere else without going overboard.
Bring refillable water bottles
Staying hydrated keeps you going! Don't pay for overpriced water at the park. All the restaurants provide free cups of water plus you can fill up your cup at the filtered water stations or water fountains.
Bring a notebook and pen
One last thing that you shouldn't forget is a cool notebook and pen. When you meet characters in the park, they'll autograph it for free which makes one of the best souvenirs of all. Reese loves it!
All these little things add up to more savings, which you can use to make your visit to Disneyland even more memorable! Ways To Save Money At Disneyland